Best Punk Bassists
The Top Ten
1
Mike Dirnt (Green Day)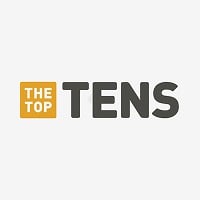 Michael Ryan Pritchard, known professionally as Mike Dirnt, is an American musician best known for being the co-founder, bassist, backing and occasional lead vocalist of the American punk rock band Green Day.
Just listen to any given song off of Insomniac. That should convince any living soul that Mike is the best of all time!
He plays more than what the guitar plays. He's not just a deeper repeat of the guitar part
You can hear Mike's bass throughout every Green Day song the entire time. It sounds like a beautiful thunder.
He plays it like it's nothing just listen to welcome to paradise that's just pure punk bass guitar poetry
2
Dee Dee Ramone (The Ramones)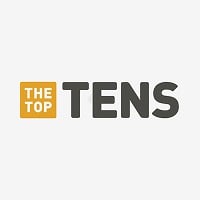 Douglas Glenn Colvin, known professionally as Dee Dee Ramone, was a German-American musician, singer and songwriter best known as founding member, songwriter, bassist and occasional lead vocalist for punk rock band the Ramones.
Dee Dee is better than Mike. Because his bass riff/lines is a good match with aggressive fast paced riffs. While Mike usually played some bass riffs without other instruments in the back and became popular. Lots of people think Mike is amazing because they could hear his bass riffs. While some good bassist's bass sounds get mixed with drums beats and guitar riffs. People sometimes miss that. - zxm
Without doubt the greatest. Without Dee Dee there's no ramones. Without the ramones, no punk. 1234...
He is the fastest and most energetic bassist that punk rock has ever seen. Sid Vicious is more of an icon than a bass player, which he was not. Glen Matlock gets my second vote. - dlbk03
Not just a fantastic bassist - also had an exceptional talent as a songwriter.
3
Klaus Flouride (Dead Kennedys)
Uh...hello? The bass lines he came up with hold the songs together.
Easily the greatest of all time
Just listen to "lie detector"
4
Paul Simonon (The Clash)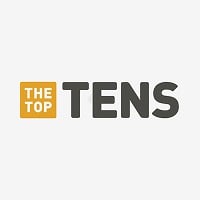 Paul Gustave Simonon is an English musician and artist best known as the bassist for the punk rock band The Clash.
Interesting thing, when he joined the Clash he couldn't play bass, but practised constantly and is an awesome bassist - JazzPunk
The guy just had great bass lines...London Calling, Magnificent Seven, Radio Clash, Safe European Home.
Listen to Guns of Brixton...
Can play many different types of music very well
5
Mike Watt (Minutemen)
Can't believe he's not on the list. He is undoubtedly a top ten punk bassist, if not the best. - THC13
Great Bassist!
6
Sid Vicious (Sex Pistols)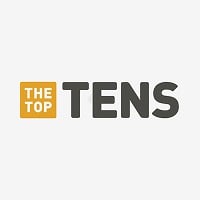 John Beverly, born John Simon Ritchie, later named Sid Vicious, was an English musician, most famous as the bass guitarist of the influential punk rock band the Sex Pistols, and notorious for his arrest for the alleged murder of his girlfriend, Nancy Spungen.
Couldn't even play bass. Couldn't stay off of the heroine. Couldn't not be a murderer. Most overrated musician ever. - Skullkid755
Sid was horrible, he couldn't play at all - Grandpaboy67
Vicious isn't a good bassist, he is a good punk - Gud_Spud
So out of his mind
7 Steve Soto (Adolescents)
8
Matthew Freeman (Rancid)
His bass playing just lock the whole band together. Easily the best punk bassist ever
Matt's number 1. Mike Dirnt has had some memorable ass basslines but Matt's solos and walking lines are just superior. Plus Green Day's only punk album was their very first, and maybe Kerplunk.
I don't know why so many not punk bassists are on this list. Freeman is easily the best.
Listen to Maxwell Murder, that song will speak for itself.
9
Dave Alexander (The Stooges)
Really one of the first punkrock bassists!
10
Glen Matlock (The Sex Pistols)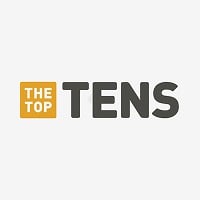 Glen Matlock is an English musician best known for being the bass guitarist in the original line-up of the punk rock band the Sex Pistols.
Underrated team player. Heavily contributed to the band only to be fired. Sad - dlbk03
The Newcomers
? Josh Pappe (D.R.I.)
? Chris Tense (Poison Idea)
The Contenders
11 Zander Schloss (Circle Jerks, the Weirdos)
12 Grant Matthews (Rudimentary Peni)
13
Darryl Jenifer (Bad Brains)
Great Bassist I love his bass line on big takeover
14 Jerry Only (Misfits)
15 Bruce Moreland (The Weirdos)
16
Mark Hoppus (Blink 182)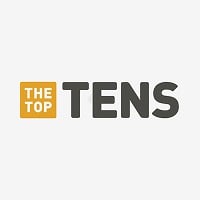 Mark Allan Hoppus is an American musician, singer, songwriter, record producer, and television personality best known as the bassist and co-lead vocalist for the pop punk band Blink-182. Born in Ridgecrest, California, Hoppus spent his childhood moving back and forth between his mother and father's ...read more.
He's very talented and has a great voice. If Mike Dirnt is #2 then Mark deserves to be higher. He's responsible for a lot of blink-182's hits as well
He should be first. Mike Dirnt is second, how?
Great bassistl
17
Karl Alvarez (Descendents, All)
Alvarez has always been under appreciated, he was great with the Descendents & was even more phenomenal in ALL!
He's top 3 what the heck.
18
JJ Burnel (The Stranglers)
Very few of the others here even come close! The coolest, the best, the punkest!
Jj burnel at no 20 wrong should have been at no 1easily class bassist
The coolest bassist on the world. Quality, originality and style. Long live the men in black!
The greatest bassist of the original punk era. His melodic, lead style of playing is the driving force behind so many great songs. His growling bass sound, along with Hugh Cornwell's jagged guitar riffs and Dave Greenfield's Doors-esque keyboards, gave The Stranglers an melodic aggressiveness unmatched by any other band. And he is also the toughest guy in rock.
19
Jason McCaslin (Sum 41)
McCaslin should be before Hoppus I believe. Personally, my absolute favorite band is Blink 182, so I love every member. However, Mark plays very similar bass lines in the majority of his songs. Most of his songs only consist of a bunch of grouped eighth notes and only support the guitar. Jason, on the other hand, plays at a very much faster pace, and he also incorporates the melody in some songs. A perfect example is the post chorus for Heart Attack. Sum 41 is my second favorite band, so my opinion may be a little biased.
20 Chris Barker (Anti Flag)
21 Chuck Dukowski (Black Flag)
22 Greg Kriesel (The Offspring)
23
Joe Principe (Rise Against)
Like the Angel, 88 Fingers Louie
Love me some 88 FL Bass lines
24
Jay Bentley (Bad Religion)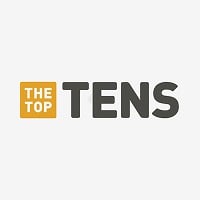 Jay Bentley is an American musician, composer, co-founder, and the lead bassist of the punk band Bad Religion.
25 C. J. Ramone (The Ramones)
26
Rob Wright (Nomeansno)
Amazing bassist
27
Fat Mike (NOFX)
Try playing nofx tunes while singing. Mike's a stupid good bassist/singer/songwriter.
Needs more than a mention, listen to the idiots are taking over or I threw gasoline on the fire and now have stumps for arms and no eyebrows
The Decline's intro... - JoLeKosovo
28 Greg Norton (Hüsker Dü)
29 Paul Thomas (Good Charlotte)
30
Randy Bradbury (Pennywise)
Seriously, just listen to anything from full circle
31
Kira Roessler (Black Flag)
Saw her in 1985. Awesome! Fun! Important!
Very good female bassist. X-wife of Mike Watt. - THC13
32 Jason Black (Hot Water Music)
33 Dan Andriano
34
Tony Lombardo (Descendents)
He impressed me on Milo Goes to College. - JoLeKosovo
35
Mike Herrera (MxPx)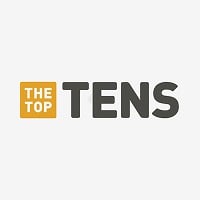 MxPx
36 (Robert Trujillo) Metallica
37 Joe Raposo (Rkl, lagwagon)
38
Eric Wilson (Sublime)
Probably the best. Massively underrated. Listen to his fills in "Date Rape". - JoLeKosovo
39
Calum Hood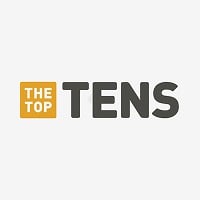 Freakn underrated. Just listen to the live version of 18 by 5sos from their live album. He's so much better than people think.
40
Ross Knight (Cosmic Psychos)
The man
41 Fil Thorpe-Evans - Neck Deep
42 Tyson Ritter (The All-American Rejects)
BAdd New Item