Best Punk Rock Lead Singers
The Top Ten
1
Spike Slawson (Me First & the Gimme Gimmes)
And He is a darn fine Ukelele player as well!
Gimmes Rule!
2
John Lydon (Sex Pistols)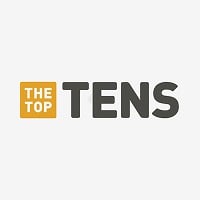 John Joseph Lydon, also known by his former stage name Johnny Rotten, is an English singer, songwriter, and musician.
The voice of punk! With out his snarling, fantastic vocal style there wouldn't be a Billie Joe Armstrong or any list of vocal imitators.
Very talanted
Not based on the sex pistols but on PIL.great live as well.
At least number 1 is correct, I can ignore all the rubbish underneath. The top 5 should be 1) Lydon/Rotten
2) Ramone
3) Strummer
5) Danzig
6) Vanian
Without those 5 Punk Rock wouldn't of made it to global success.
3
Billie Joe Armstrong (Green Day)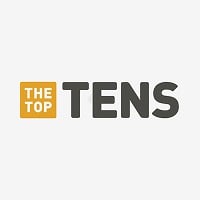 Billie Joe Armstrong is an American musician, singer, songwriter and actor who is best known as the lead vocalist, primary songwriter, and guitarist of the punk rock band Green Day, which he co-founded with Mike Dirnt.
Apart from the fact that he is a great composer and has a great voice, Billie is the one singer that inspired me into being myself and do what I enjoy most, not caring about what others think of me. I definitely agree with this ranking, thank you Billie Joe for everything!
My IDOL since I heard "true music" and will be forever, no music inspired me without Billy's "Voice", His voice has a magic nothing can beat! Long Live BJ!
First of all, it's BILLIE Joe. Second, I'm glad he's first. He has changed vocally so much over the years, and continues to inspire thousands.
So good the best ever in my opinion - Legend1221
V 31 Comments
4
Joey Ramone (The Ramones)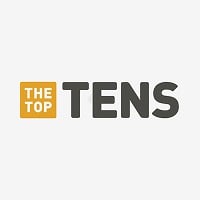 Jeffrey Ross Hyman, professionally known by Joey Ramone, was an American musician and singer-songwriter, lead vocalist of the punk-rock band The Ramones.
He stands above the rest. Joey's the best.
Not only influenced punk rock but every other genre. I think he is up there with members of The Beatles. I can't believe Green Day and Blink 182 is in here that's not even punk it's poser.
He commanded the best punk band in music history - rock2metal
Not even close! No way not the top!
V 3 Comments
5
Siouxsie Sioux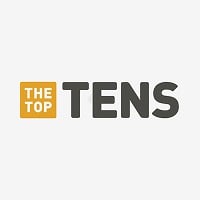 Susan Janet Ballion, better known by her stage name Siouxsie Sioux, is an English singer, songwriter, musician and producer. She is best known as the lead singer of the alternative rock band Siouxsie and the Banshees (1976–1996) and the drums-and-voice duo the Creatures (1981–2005). ...read more.
6
Ian Curtis (Joy Division)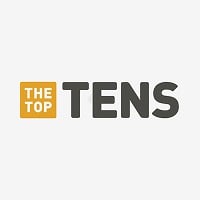 Ian Kevin Curtis (15 July 1956 – 18 May 1980) was an English musician and singer-songwriter. He is best known as the lead singer and lyricist of the post-punk band Joy Division. ...read more.
New Book and film about Ian out. Such a complex talented cat.
Absolute legend.
7
Iggy Pop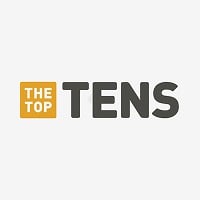 James Newell Osterberg, Jr., known professionally as Iggy Pop, is an American singer-songwriter, musician and actor.
8
Glenn Danzig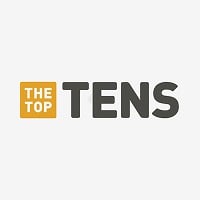 Glenn Danzig is an American singer, songwriter, and musician from Lodi, New Jersey. He is the founder of the bands Misfits, Samhain and Danzig. He owns the Evilive record label as well as Verotik, an adult-oriented comic book publishing company.
He has an awesome voice, great vision and takes no crap from anyone.
Great all around singer period.
9
Jello Biafra (Dead Kennedys)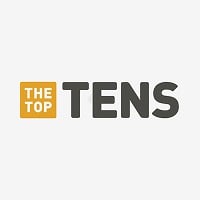 10
Robert Smith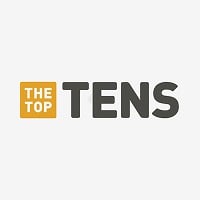 Robert James Smith is an English singer, songwriter and musician. He is the lead singer, guitarist, lyricist and principal songwriter of the rock band The Cure. He is the band's only constant member since its formation in 1976.
Legend perhaps but Punk singer...Nope.
This guy is a legend!
Not even close to punk.
Not Punk.
The Contenders
11
Tom Delonge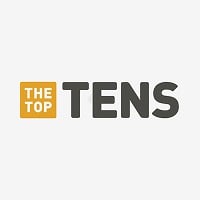 Thomas Matthew "Tom" DeLonge, Jr., is an American musician, singer, songwriter, record producer, entrepreneur, and film producer. He was born in Poway, California on December 13, 1975. When he was in high school at age 15, he got expelled for drinking at a basketball game. He also used to play the trumpet, ...read more.
Personally I don't understand how tom is second on this list. His voice honestly isn't that great but it is something I've never heard before
Love blink-182 and tom makes a great impact. He's amazing he doesn't sound like the same old bang he's awesome
Honestly his voice now days is pretty bad. But this is a best of all time list. And if you talk about 90s-early 2000s tom his voice is no doubt number 1. If you don't believe me look up the song dick lips and witness a true punk rock voice
I love tom please come back
V 3 Comments
12 Mike Ness (Social Distortion)
13
Joe Strummer (The Clash)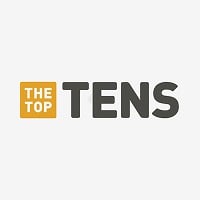 John Graham Mellor, known by his stage name Joe Strummer, was a British musician, singer, actor and songwriter who was the co-founder, lyricist, rhythm guitarist and lead vocalist of the Clash.
Billie joe armstrong on number 1? Get real!
Brilliant, distinctive voice, great songs and a super band. Joe should be higher up!
14
Tim McIlrath (Rise Against)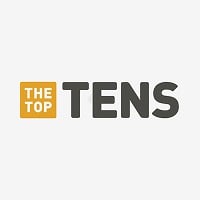 Timothy James "Tim" McIlrath is an American punk rock musician. He is the lead singer, rhythm guitarist, songwriter and co-founder of the American punk rock band Rise Against.
His voice is just orgasmic in all ways! Can sing quiet, loud and even scream.
One of the most insightful punk rock vocalists of all time.
Tim Mcllrath not in the top ten. Ha good one. - Hun20ter
How is he not #1?
15
Gerard Way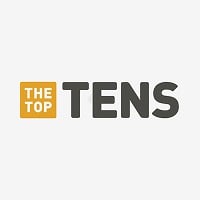 Gerard Arthur Way is an American singer, songwriter, musician, and comic book writer who was the lead vocalist and co-founder of the American alternative rock band My Chemical Romance from its formation in September 2001 until its split in March 2013. His debut solo album Hesitant Alien was released ...read more.
Mr Way earns my vote because of how unique his vocals are. Definitely not your typical everyday vocalist; the way you *think* the lyrics will be sung are in actuality sung completely different.

He seems to not really follow a set "rule", no guidelines for his songs...He does a lot of different things with his voice and doesn't seem to try too hard to make the vocals line up with the music (which is part of what gives it such a unique sound). His vocals can stand alone and apart from the stand alone music, but when combined with the (almost completely different tuned) insturmental, it's amazing.

I actually don't even like his singing voice all too much. I'm in love with what he does with his voice. Up or down, soft or loud, it's always unexpected and refreshing.

And also the way he gives the song exactly the right emotion, exactly what he wants you to feel while listening--a lot of vocalists cannot do that. He puts extreme emotion inyo his singing too; its all or ...more
Not Punk at all... he might do screamo screams but he doesn't really qualify as punk to me. - CaptainMowzker
The vocals he does are plain addicting and emotional and amazing
He gets too much hate because people call My Chemical Romance "emo", which they aren't. He talked crap about emo. BVB is emo, My Chemical Romance is nothing like them. - mmarce445
V 2 Comments
16 Stiv Bators (Dead Boys)
17 Paul Westerberg (The Replacments)
18
Dexter Holland (The Offspring)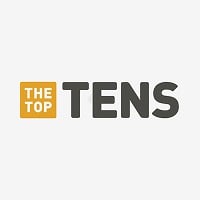 Bryan Keith "Dexter" Holland is an American musician and molecular biology graduate student, best known as the singer, rhythm guitarist, and primary songwriter for the punk rock band The Offspring.
His voice is so catchy that he can basically make any song enjoyable to listen too. Also, his voice is so unique that no matter what song you hear you know its him; making him one of the better singers! Timeless!
He is the coolest punk vocalist that I know
He's the most amazing musician in the world. His lyrics have a magical way to get stuck in your head and your heart. The dude has a Ph.D, a pilot license and his own hot sauce. Sure he's old, but he's in his 50's, give him a break. The Offspring have the best selling album on an independent label! They kick Green Day's America idiot ass.
The Best!
V 1 Comment
19
Deryck Whibley (sum 41)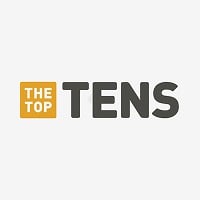 Deryck Jason Whibley (Born March 21, 1980) is a Canadian musician, best known as the lead vocalist, rhythm guitarist, songwriter and producer of the punk rock band Sum 41.
His unique voice reminded me of Lennon on Please Please Me, Sum 41 is growing big and mature, and his lyrics and voice are a big part of this change. Long live Sum 41
I love his vice it has this rough edge thing its so awesome
The bad thing about him is that he almost died from alcohol but he is an amazing lead singer
SO MANY SONGS SO MANY ALBUMS WITHOUT GOING BAD
V 1 Comment
20 Keith Morris
21
Johnny Ramone (The Ramones)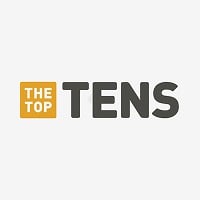 John William Cummings, better known by his stage name Johnny Ramone, was an American guitarist and songwriter, best known for being the guitarist for the punk rock band the Ramones.
Johnny Ramone didn't even sing...
It's Joey Ramone not Johnny. Johnny is the guitarist Joey is the singer.
He is a guitarist. Not a singer. I doubt he even did backing vocals. - zxm
Haha. Johnny never sang A note.
V 1 Comment
22 Steve Albini (Big Black)
23 Fat Mike (NOFX)
24
Alex Gaskarth (All Time Low)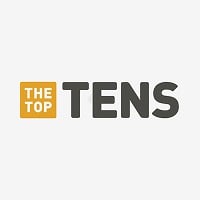 Why so low down!?! So amazing love there new song kids in the dark!
Great voice! And amazing lyrics. Deserves to be in the top 10.
25 Sonny Moore (From First to Last)
26
Tim Armstrong (Rancid, Operation Ivy)
I hate him because he tried to let billie in rancid at least he is still in green day I'm happy for that
Tim deserves to be way higher.
27
Sid Vicious (Sex Pistols)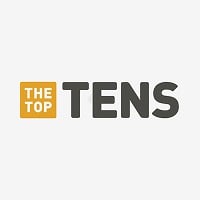 John Beverly, born John Simon Ritchie, later named Sid Vicious, was an English musician, most famous as the bass guitarist of the influential punk rock band the Sex Pistols, and notorious for his arrest for the alleged murder of his girlfriend, Nancy Spungen.
Yes, he is a bassist. And a singer too. But I don't like his singing. Seems like a drunken man singing. - zxm
Sid was the bassist of the Sex Pistols but he did sing My Way.
His vocals were pretty mediocre to be honest. - CaptainMowzker
What!? Jhonny Rotten is the lead singer of the Sex Pistols!
28
Jello Biafra (The Damned)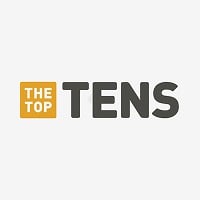 Who put list together? Jello Biafra is the vocalist of the DEAD KENNEDYS not the Damned.
Dave Vanian is the singer of the Damned
29
Chester Bennington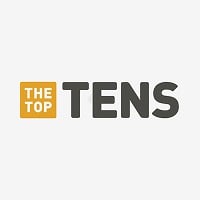 Chester Charles Bennington (March 20th, 1976 - July 20th, 2017) was an American musician, singer, songwriter and actor, best known for being the lead singer of Linkin Park. He also participated in side projects like Julien K and Dead By Sunrise. He committed suicide in 2017 after a period of depression. ...read more.
I believe he could've been a punk singer at some point but I wouldn't call bands like Dead by Sunrise, Linkin Park, and Grey Daze punk. - CaptainMowzker
How in any way is Linkin Park a punk band?
30
Patrick Stump (Fall Out Boy)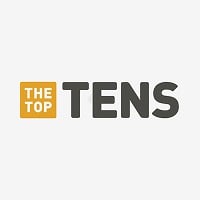 Patrick Martin Stumph, known professionally as Patrick Vaughn Stump, is an American singer, songwriter, musician, record producer, actor and music critic, best known as the lead vocalist, guitarist, pianist and composer of Fall Out Boy, an American rock band from Wilmette, Illinois.
HE is one of the most iconic singers of pop-punk and punk-rock
Listen to his voice...
31
Mark Hoppus (Blink-182)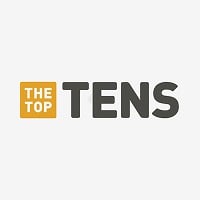 Mark Allan Hoppus is an American musician, singer, songwriter, record producer, and television personality best known as the bassist and co-lead vocalist for the pop punk band Blink-182. Born in Ridgecrest, California, Hoppus spent his childhood moving back and forth between his mother and father's ...read more.
32
Brendon Urie (Panic! at the Disco)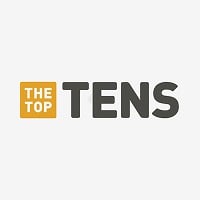 Brendon Boyd Urie, more commonly known as Brendon Urie, was born April 12, 1987, in St. George, Utah. He is an American singer, songwriter, musician and multi-instrumentalist. He is best own as the lead singer of the American pop-rock band Panic! At The Disco. He is the only original remaining member. ...read more.
Urie's vocal range is pure and endless. One of the greatest male voices ever to hit the music industry.
Brendon Urie has the widest vocal range out of all these singers.
33
Greg Graffin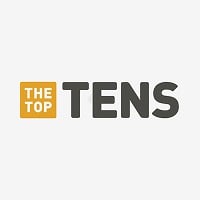 Gregory Walter Graffin is an American punk rock singer-songwriter, multi-instrumentalist, college lecturer, and author.
The fact that bad religion is not mentioned on a punk rock list that Green Day wins is an insult to the whole genre
The fact that Gerard Way, Mark Hoppus, and Robert Smith are ahead of the legendary lead singer of Bad Religion is just disgraceful.
34
Jacoby Shaddix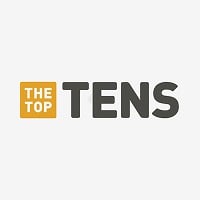 Jacoby Dakota Shaddix is an American musician, singer-songwriter, sporadic actor and former television presenter.
Papa roach just rocks the hell out of any other punk rock band out there and Jacoby Shaddix is half the reason. Acknowledge these awesome bunch of dudes and give them the recognition that they so truly deserve
He has so much energy like an energy drink but his vocals rule
NOT PUNK. - CaptainMowzker
35
TV Smith (The Adverts)
His voice got better with age.
36 Ronnie Winter
37
Pierre Bouvier (Simple Plan)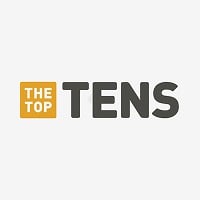 Pierre Charles Bouvier (Born May 9, 1979) is a French-Canadian musician and composer, best known as the vocalist and frontman for the pop-punk band Simple Plan.
38
H.R. (Bad Brains)
Should be at the top of the list, this is full of poser crap.
39
Matt Skiba
I like tom better than matt he made blink 182 however tom will be the original blink 182 lead singer
40
Hayley Williams (Paramore)
By far the greatest female voice in the entire music industry. Pure, real, and flawless.
Such a badass and sticks up for Jeremy and Taylor! What more can I say?
41
Ronnie Radke (Falling In Reverse)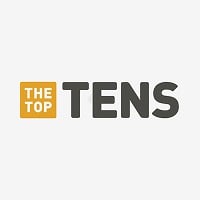 Ronald Joseph Radke is an American singer, songwriter, rapper, musician, and record producer born in Las Vegas, Nevada.
Jesus Christ... also not Punk... - CaptainMowzker
Ronnie. - Marvel_1William
42
Davey Havok
Es el mejor!
43
Rat Scabies (The Damned)
Great Drummer.
He is the drummer of the Damned, Dave Vanian is the singer
44
Henry Rollins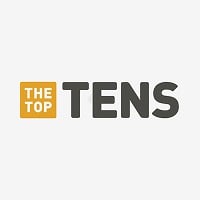 Lead vocalist of Black Flag.
Simple plan is not and have never been a punk rock band
Henry turned into a Blabbermouth know-it-all.
45 Kevin Seconds (7 Seconds)
46 Keith "Monkey" Warren (The Adicts)
47
Tyson Ritter
Has very good voice. But his voice isn't very aggressive like punk singers. His voice is more likely alternative rock vocals. But still he is a better singer than most other singers here. - zxm
48
Jared Gomes
Yeah hed P.E. isn't typical punk but there are great hardcore punk songs by them like tow the line for example. Ok he is a rapper, growler and shouter too but if Mike Shinoda and chester bennington are in this lis he has to be too
49
Wattie Buchan
Maybe not the greatest singer, but certainly one of the best frontmen.
50 Stza
PSearch List
Related Lists

Best Alternative Rock Lead Singers

Top 10 Metal and Rock Singers Who Didn't Intend to Become Lead Singers

Top 10 Rock Singers that Should Be the Lead Singer of Megadeth Instead of Dave Mustaine

Top Ten Classic Rock Bands with More Than One Lead Singer

Rock Singers That Could Be / Could've Been Punk Singers
List Stats
800 votes
73 listings
8 years, 51 days old

Top Remixes
1. John Lydon (Sex Pistols)
2. Joey Ramone (The Ramones)
3. Jello Biafra (Dead Kennedys)

shawnwalker
1. Siouxsie Sioux
2. Ian Curtis (Joy Division)
3. Iggy Pop

ziggy
Error Reporting
See a factual error in these listings? Report it
here
.