Top Ten Best Race Cars
The Top Ten
1
Bugatti Veyron 16.4
These aren't even race cars
It is maybe the fastest butt to get so fast is very hard
its fast
It's the fastest car in the damn world! This king deserves to be number 1
V 14 Comments
2
Koenigsegg Agera
This car is the fastest and more agile than bugati
Full built by hand and is certainly the coolest sports car...
The Bugatti has a faster top speed yes but in a quarter mile the Koenigsegg Agera has a faster acceleration time
This is the fastest car, just get over it
V 8 Comments
3
SSC Tuatara
Perhaps one of the sexiest cars on this list! Not to mention one of the fastest.
Best car I've ever seen and it's THE fastest with a top speed of 276 mph. well actually I don't know weather it will ever hit the road and prove its statistics but it looks damn good. this should be at number one for definite
4
SSC Ultimate Aero
Best.
Its currently the 2nd fastest car in the world... It deserves a better place
this is defo no1 way faster than buggati veyron that can do 1metre per century
The dynamic styling and speed is definitely something to look for and enjoy.
V 2 Comments
5
Lamborghini Veneno
My best car
One of lamborghini's sexy monsters!
That car is the sexiest cars there is not that ugly looking Bugatti veyron
Very fast car in the world
V 4 Comments
6
Pagani Huayra
Killing car zonda awesome speed
Faster and better car ever seen
As a gm at jaguar, Bentley, lamborghini dealership, I think the pagani huayra should be 3rd
7
Zenvo ST1
ST=Sachin Tendulkar(number 1)
8
Audi R8
It's just simply the best. It looks amazing and also sounds amazing. And I love its skills and all. that's my dream car by the way!
Quickest gear changing on the planet, great sound and acceleration. This car looks amazing and feels even better. Iron man chose this car.
v10 is the best
this the most awesome racing car everrr
When you hear that v10 you know your screwed
V 9 Comments
9
LaFerrari
There it comes, best car in world.Looks best.
It's the new ferrari
10
Porsche GT2 911
Just an overall pretty looking car
King of the porshe
My dad raced one.
Coolio
uh,
I would think it will be 1st in the list. - owenpoon
V 6 Comments
The Contenders
11
McLaren F1
Old is gold this ain't a new car
Best until Koeniggseg CCX.
Still the fastest road car in the world
12
McLaren P1
Incredibly fast and underrated
13
Nissan GT-R
I'm not a fan of this car, but when it comes to race, I think this is the best choice.
Beat the Porsche 911's time in Nurburgring with 78 and make it premier on the release. Very cool. Love this car.
It's my favorite!
A Tuner's dream car! Though the looks aren't that much of a head turner, but it sure makes it up in performance! A 100k car easily competing with Lambos and Ferraris! What else can you ask for?
V 1 Comment
14
Lamborghini Murcielago LP640
Wow amazing car in the whole world I always ride in Lamborghini
Am I the only one who thinks that an Aventador deserves a spot too?
I love every Lamborghini
-from the Audi lover
This or either the LP670-4 Superveloce
15
Corvette ZR1
World class performance from a production car.
Corvette ZR1 is pretty much the fastest American made car.
16
Pagani Zonda
I like tis car very much
Best car ever made
It's v4, that means it's fast
17
Subaru Impreza
Absolute beast
Love this car
The best engine sound in a 2 litre engine, a family car, a race car a rally car, it is gentle and a beast...
18 Ferrari FXX
19
Dodge Viper SRT10 ACR
Ok none of these are race cars, they are street cars but anyways the SRT10 ACR is better and faster than anything else on this list, FXX, Mclaren f1 not bad but you could buy ten ACR's for that price - lopedogg55
Beat Corvette with 7:22 on Nurburgring.
20
Mitsubishi Evo VIII
Great At Corners, If It Can Beat A Murcielago Then This Should Be On The List - rjhype
21
Lexus LFA
What a sound
22 Ford GT-R
23
Lamborghini Aventador
I think it should be the fastest
Looks awesome, has 4wd (great acceleration), handles great, top speed of 217 mph is enough to take care of a lot of competition.
24 Jaguar XJ13
25
Porsche 911 GT3
It is the best car around the track
26
Mercedes-Benz CLK GTR
This is the best race car ever.
Best race car ever.
27
Koenigsegg Agera R
Awesome car. Second fastest car behind buggatti veyron supersport and tied with hennessey venom gt. Looks better than both though and handles better too.
Going to make a new Koenigsegg Agera R that is faster than even a Bugatti Chiron by going over 280 MPH experts say.
Bugatti is waste of money and sucks koenigsegg agera r is faster than bugatti veyron 16.4, corvette zr1 and ssc ultimate aero
28
Mercedes SLS AMG Black
It is the sickest, car ever andmy dad has it
29
Ford GT40
It solos the most expensive car in the world. It is best.
This car is good, but most of Fords cars are stupid
-from the Audi lover
30
Audi R8 LMS Ultra
I like it and my dad has it
Super car
- from the Audi lover
31
Mazda 787B
Coolest car ever, fastest also...
Yeah this is an awesome cars extremly fast
32
Lamborghini Reventon
I love every Lamborghini
- from the Audi lover
33
DC Avanti
India'S first sports car
a great car..
with a great engine of 800 horsepower..
and of course greatly priced at $53,936.
34
Gumpert Apollo
It has every thing and the best.. I can't believe that none have added this yet...
35 BMW M4
36
Aston Martin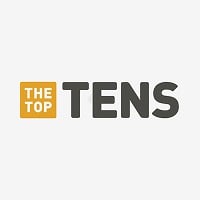 Best car make ever
The best is the vanquish
37 Porsche Cayman
38
Superkart
A go-kart with much more power and bigger tires. Beats anything short of a LeMans racer for less than 1/100 of the price.
39
Hudson Hornet
A fabulous Hudson race car. should be number 1. veyron is legend speedster, but not good race car!
40
BMW M5 F90
This is a great car
This car broke two drifting world records, has a 0-60 time of 2.8 seconds, has a V8 8-speed automatic/steptronic AWD, & is a sedan. (Which makes it a sleeper)
This is THE best race car as of 2019
41 SRT Viper GTS-R
42 Porsche 918 Spyder
43 Ford Fiesta HFHV
44
Porsche 919 Evo
If we are going by "fastest around a racetrack", then this is the best. The only thing that can maybe contest this is 2018 F1 (yes, it's definitely faster than 2017 F1)
45
Caparo T1
The fastest vehicle on track
46
Nissan Skyline
Another Honorable mention, good tuner and one of the best race cars of all time. but seriously, hudson should be 1. raced in dirt and Daytona. but the skyline is a beast
47 Porsche 917
48
Mercedes-Benz W196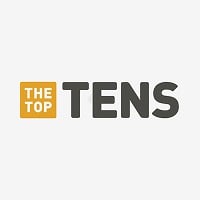 49 Mercedes-Benz W125
50 Jaguar D-Type
PSearch List
Related Lists

Top 10 Songs to Play at a Race Car Event
Top Ten Car Races On Top Gear

Best Race Horses of All Time
Top Ten Favorite Total Drama Presents: The Ridonculous Race Teams
List Stats
700 votes
51 listings
10 years, 200 days old

Top Remixes
1. SSC Tuatara
2. Koenigsegg Agera
3. Buggatti Veyron 16.4
isaacisaac
Error Reporting
See a factual error in these listings? Report it
here
.