Best Rap Diss Songs
The Top Ten
1
Hit 'Em Up (TUPAC vs Notorious Big & Mobb Deep)
Of course! Who else?
best
Best Diss Track Ever...Pac killed Biggie and Mobb Deep!
R.I.P Tupac Amaru Shakur
2
No Vaseline (ICE CUBE vs Nwa)
Also better than Hit em up, Lyrically and diss wise insane. Way more shots at the target and the disses itself were better, and again did it alone.
Directly to the point
Ice Cube was mad raw on this diss track. He Went in on N.W.A.
Ice cube destroy N.W.A In this diss
3
Real Mutha******* G's (EAZY-E vs Dr Dre, Snoop Dogg & Death Row)
Defiantly the best Diss Track Ever - christangrant
Better than hit em up. Awesome beat
My favorite by far
4
Ether (NAS vs Jay-Z)
Lyrically better than Hit em up, Disses Jay-z completely that no one can compare to, and he does it alone.
Dick Sucking Lips has knelt:

Rockafella died of AIDS, that was the end of his chapter,
and that's the guy yal chose to name ya company after...
Put it together. We rock hoes, yal rock fellas. - paolosecci
5
F** Wit Dre Day (DR DRE, SNOOP DOGG vs Eazy-E)
This was actually against eazy, Tim dog, and Luke from 2 live crew
6
The Sauce (EMINEM vs Benzino)
Benzino destroyed for good
7 Second Round Ko (Canibus vs LL Cool J)
8
Rap Devil (Machine Gun Kelly vs Eminem)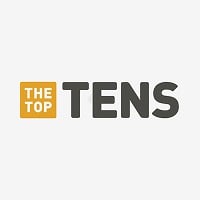 How is the weird beard song one of the best of all time? - Genesyis
Yes
9
Killshot (Eminem vs Machine Gun Kelly)
If murder was a song this would be it
He bodied mgk
This is better then rap devil. - Sabbath
I'd like to report a murder.. - BlueTelegraph
10
The Takeover (JAY-Z vs Nas)
top 5 - Genesyis
The Contenders
11
O Piçte Bendim (Norm vs Ceza)
Norm Ender vs Ceza - Sagopa Kajmer - Fuat Ergin - Merdiven - Kadıkoy Acil
Norm VS CEZA, SAGOPA KAJMER, FUAT ERGİN
King Norm
12 Asian Jake Paul (Idubbbz vs. Ricegum)
13 Story of Adidon (Pusha T vs Drake)
14
The Warning (Eminem vs Mariah Carey & Nick Cannon)
This was straight up savage.
How can it not be on top?
15
King Kunta (Kendrick Lamar vs Drake)
Well that "rapping with a ghostwriter" line made me think he was talking about Drake. - DaWyteNight
16
Back to Back (Drake, Meek Mill)
Looking back, this was very weak and lame, and this was one of the corniest and dumbest beefs of all time. All just because one lame generic rapper didn't retweet another equally just as unskilled rapper's trash album. - DaWyteNight
17 The Bridge Is Over (BDP vs Juice Crew, MC Shan, Queens, Marley Marl, Roxanne Shante)
18 Pimp Slapp'd (Snoop Dogg vs Suge Knight)
19 Go To Sleep (DMX, EMINEM & OBIE TRICE vs Ja Rule)
20 Ill Mind of Hopsin 8 (Hopsin vs. Damien Ritter)
21
Drop A Gem On 'Em (MOBB DEEP vs Tupac)
This track is severely slept on because it was made during their 90s feud but pac died before it's release so it lost a lot of appeal
22
Nail In Coffin (Eminem vs Benzino)
The beginning is just rly clever, from the old man jokes to ".. u'd b all over the street just like 50 cent" - paolosecci
23 FVCK Wade (Wade Robson Diss) - Michael Trapson
24
Who Shot Ya? (Biggie vs 2pac)
This actually wasn't a diss, someone told Tupac it was and the fight started.
25 Jack The Ripper (LL COOL J vs Kool Moe Dee)
26
Bitch Lasagna - Pewdiepie

Pewdiepie for the win
*BITCH LASAGNA*
27 Kick in the Door (The Notorious B.I.G. vs Nas, Jeru the Damaja, Raekwon, Ghostface Killah and, DJ Premier)
28
Back to Back (Miscellaneous vs Lil Wyte)
I love Lil Wyte's rapping and his music but I gotta admit that Miscellaneous bodied him here. - DaWyteNight
29 Kır Kalbini Ver Elime (Sagopa Kajmer vs Ceza)
30 Checkmate (Jadakiss vs 50 Cent)
31
Talent (Lil Flexer vs Submarine Man)
Get this off the list - Genesyis
32 Todokete (Lil Meerkat vs Love Life)
33 Malibu's Most Wanted (Jelly Roll vs Machine Gun Kelly)
34 Composure (Aka vs Cassper Nyovest, Anatti)
35 Lost Ones (Lauryn Hill vs Wyclef Jean)
36 Pest Control (The Game vs Meek Mill)
37 Quitter (Eminem vs Everlast)
38 Back Down (50 Cent vs Ja Rule)
39
The Fall of Jake Paul - (Logan Paul vs Jake Paul)
Why is this here - SoloPotato
40 Xir Gökdeniz - Kan Tadı (Diss to Norm Ender & Sagopa Kajmer)
41 99 Problems (T.I. vs. Lil' Flip)
42 What's Beef (The Notorious B.I.G. vs 2pac)
43 Super Ugly (Jay Z vs Nas)
44 Olume Inat (Hidra vs Grogi)
45 Drake Summer Sixteen (Meek Mill Diss)
46 Dre Day (Dr. Dre vs Eazy-E)
47 Curriculum 101 (Canibus vs Eminem)
48 Paper Plate (GZA vs 50 Cent)
49 Don't Body Ya Self (Nas vs 50 Cent)
50 I Remember (Eminem V. Everlast)
PSearch List