Top Ten Best Rap Duos
iversonallyn
The Top Ten
1
Outkast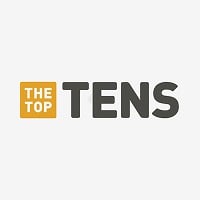 Outkast is an American hip hop duo formed in 1991, in East Point, Atlanta, Georgia, composed of Atlanta-based rappers André "André 3000" Benjamin (formerly known as Dré) and Antwan "Big Boi" Patton. The duo achieved both critical acclaim and commercial success in the 1990s and early 2000s, helping ...read more.
This isn't even necessary. Outkast is the GOAT. Both Big Boi and Andre 3000 are tied for the number one spot on the list of best rappers of all time, and Big Boi is great at being very consistent with his work, whereas Andre 3000 is highly diverse and rich in musical tastes. And I agree with him that Prince OBVIOUSLY kicked MJ's ass (although MJ is still AMAZING)!
Stankonia is OBVIOUSLY the GOAT. Enough said.
I Like more public enemy but public enemy don't a duo public enemy is a group
Best rap duo ever by far. Multiple classic albums
V 6 Comments
2
Mobb Deep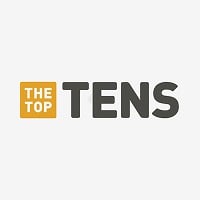 Mobb Deep was an American hip hop music duo from Queensbridge Houses, New York. The group consisted of Havoc and Prodigy, and were a hardcore East Coast hip hop group.
The Infamous is easily one of the best albums of all time. Every song is a chilling account of the projects. Havoc and Prodigy blended very well together on tracks and deserve the #1 spot above the overrated Outkast. I am an Outkast fan myself, however Mobb Deep cannot be defeated by another rap duo. They are simply too supreme.
Outkast are overrated, Mobb Deep should be #1, The Infamous and Hell On Earth are classics and everyone loves Shook Ones Part II.
Mobb Deep is definitely the best duo in my opinion closely followed by Public Enemy and Erik B & Rakim. Outkast are good but no where near Mobb Deep's level.
Definitely the best Rap duo. The Infamous is definitely one of the best rap albums of all time. So many good songs. - Aman2201
V 7 Comments
3
Eric B & Rakim
These guys came up in the days when the game was ruff! Lyrics were over beats not the reverse, and they came hard! #1 to me!
How are they not the number one rap duo? - DericWilsonMahil
Eric B & Rakim Are The Second Best. After Outkast - 12cc
Coolest Rap-Duo!
V 2 Comments
4
Bad Meets Evil
This group is underrated and awesome too
Two lyrical geniuses at work.
Eminem is just the greatest of all time and Royce is just the ' icing on the cake. - merqurycitymeltdown
Eminem is the best rapper of all time and Royce is tenth
V 7 Comments
5
Dr. Dre & Snoop Dogg
2 words chronic and 2001
2001 is not a word
Is this better-2 words,chronic and two thousand one
The dou to rise from an era that changed the game
6
Gang Starr
It's a daily operation, no opponents for this dudes, respect is hard to earn without a moment of truth! One Of The Best Yet! RIP GURU
Gang Starr was by far the best. DJ premier is arguably the best hip hop producer there has ever been. Guru was one of the most unique lyricists of all time, he rapped about stuff no other rapper would. No nonsense, no bull just rhythm, flow and realness.
One of us, equals many of us
Disrespect one of us, you'll see plenty of us
7
Method Man & Redman
Two great stoners rapping! who could say no to that? - eatmaxeat
Blackout! ('enough said! )
THE best. Their fluidity is unmatched
Best flow, best voices!
V 3 Comments
8
Black Star
What is this doing so low?
9
Dr. Dre & Eminem
Forget about dre
Guilty Conscience was genius.
Immortal
10
Pete Rock & C.L. Smooth
They reminisce over you
Surprised this isn't higher on the list.
The Contenders
11 Boogie Down Productions
12
UGK
Pimp C did as much for the game as Pac as far as the South goes and you can disagree but thats what it is. Bun is still holdin the H up and there is no city on the map as hot as it. F all this new rap bull aside from slim, cham, and some others why can't we all roll a j and listen to some devin the dude anymore na its all about whats happening with lil wayne or any of these other fake rappers on autotunes and synthesizers
R.I. P Pimp C, I am very glad Bun B has made it big, but I wish Free Pimp C was still alive. They put Port Arthur on the map along with Mike Jones for rap and I am glad others agree. - skearns615
Very close vote over outkast, Meth and Red, and Clipse. There is just something about their gangsta downsouth rhythm.
Your favorite rapper's favorite rappers.
V 1 Comment
13
EPMD
Should be in the top ten. One of the best rap duos of all time. Old school hip hop at it's best. Funk music and slow flow.
Top 5
14
Watch the Throne (Jay-Z and Kanye West)
Well it's the best none group rap album aside from the chronic (dre and snoop). And this is duos not groups so it should go

1. Watch The Throne
2. Dre and 2Pac
3. Nas and Jay Z
4. Bad Meets Evil (a little too mainstreamish but whatever. I only don't like mainstream when its not too much like pop music, I only don't like pop music when it's unintelligent. This group isn't unintelligent)
5. Dre and Snoop dogg (funny dre is on my list twice, he really isn't a great rapper but works great in a duo)
15 8Ball and MJG
16
Eminem and Nate Dogg
Till I Collapse is the best Eminem song I have heard. Em and Nate Dogg together was brilliant and always did well together. RIP Nate Dogg
till i collapse all the way - Phuffu
When they're together, there's no song id rather hear
We have bitch please ll am till I ciollapse
17
Ces Cru
The chemistry between Godemis and Ubiquitous is unmatched, the way they flow with each other is unreal.
Ces cru catastrophic events specialist GRIDLOCK
They're fresh. Their flow is so sick. Together, they flow back and forth flawlessly. Sure, there are classic duos like UGK and GangStarr, but as far as duos go, these guys are really good. "When Worlds Collide" is proof of their talent together.
The best hip hop duo doing it right now, hands down. They are even better live.
V 3 Comments
18
Run the Jewels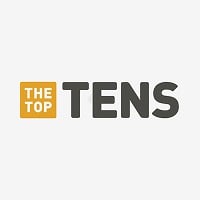 Run the Jewels, also known by the initialism RTJ, is an American hip hop duo consisting of rapper/producer El-P and rapper Killer Mike.
I don't normally listen to rap but when my friend convinced me to give them a shot I was hooked from day one all thanks to Blockbuster Night Part 1
They deserve to be in the top ten. They're amazing. - Smashball23
Deserve top ten all their albums have been amazing
They are new, fresh, and just goddam funny. With El-P's lyrical genius and Killer Mike's fast rapping they might become big. Listen to their songs they are the bomb.com. Favorites of mine are Oh My Darling Don't Cry and Lie Cheat Steal.
V 1 Comment
19 YoungBloodZ
20 Trae and Z-Ro
21
Clipse
Clipse are definitely top ten. Both got busy on the mic. Brought high quality lyricism in a game today that is heavily missing it. Two classic albums.
Some of the coldest to do it... Period point blank
they get slept on to much its ridiculous
22 Common Market
23 Method Man & GZA
25
Tha Dogg Pound
Dogg Food is an undisputable classic and Daz Dillinger is quite possibly the best--and definitely the most underrated--producer in the game. "I Don't Like to Dream About Gettin' Paid" is one of those songs I never tire of hearing.
Wow, who voted, this is my personal fov. duo but, others were lyrically better - iversonallyn
Kurupt!
26 Capone-N-Noreaga
27
Eminem & 50 Cent
Both go hard! And are funny together!
28
Salt N' Pepa
My gurls yeah!
29 DJ Jazzy Jeff and The Fresh Prince
30 Ying-Yang Twins
31
Nas & AZ
AZ and Nas are underrated as hell
underrated
32
Insane Clown Posse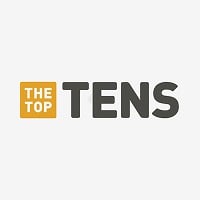 Insane Clown Posse is an American hip hop, horrorcore and rap rock duo consisting of rappers Violent J and Shaggy 2 Dope, that was formed in 1989 in Detroit. ...read more.
These guys are original, they deserve more recognition than they get!
33
Eyedea & Abilities
An INCREDIBLY underrated duo. Should be at least top ten.
34
The Specktators
Listen to them and you see the are awesomeness
The Specktators are easily the most underrated Rap Group ever. Packi and Moe-T Way beyond their years. If you've never heard of them look up some of their content, I was seriously blown away.
35
$uicideboy$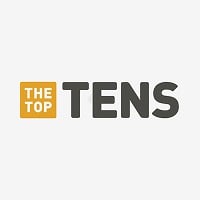 Sad that they aren't already on here. - DarkBoi-X
36 The Cool Kids
37
Tupac & Biggie
WRONG! They were enemies.
38 XXXTentacion & Ski Mask the Slump God
39 MC Shan & Marley Marl
40
Damien Marley & Nas
Their album is one of my All time favorites.
And patience is my all time favorite due!.
41
Lil Wayne and Drake
Never in a million years.
42
Capital Kings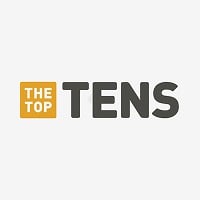 Capital Kings is an American pop, electronic and Christian pop act currently consisting of producer and rapper Cole Walowac.
43 P. Diddy & Biggie
44
Leak Bros
Cage brings some of the best verses of his career on top of some phenomenal beats. Tame One similarly brings incredible lyrics which match Cage perfectly. The whole concept of the Water World album being a PCP themed amusement park further adds to the unique experience that is Leak Bros. Anyone who calls themselves a rap fan must check them out.
45
Macklemore and Ryan Lewis
At the rate they're going, Macklemore and Ryan Lewis could be taking over the world soon!
46 Paul Wall & Chamillionaire
47
B.G Knocc Out & Dresta
These guys are so underrated, glad to see them at least given some kinda credit, Real brothas is in my opinion one of the best gangsta rap albums if not the best. it's the only album where I like every song and when I say only I mean it
Made good diss track D.P.G. Killa
Real Brothas dope album
48
Compton's Most Wanted
The Chill and Mc Eiht
49
Kids See Ghosts
KIDS SEE GHOSTS was only 7 tracks, but all of them were perfect
Screw Kanye West - DaWyteNight
50 MellowHype
PSearch List
Related Lists

Best Rap Duo Albums

Best Rap Artist Duos
Top 10 TV Duos
Top Ten Greatest Guitar Duos
List Stats
700 votes
64 listings
10 years, 82 days old

Top Remixes (9)

1. Outkast
2. Mobb Deep
3. Dr. Dre & Snoop Dogg
Chris6398

1. Outkast
2. Mobb Deep
3. Black Star
classick

1. Outkast
2. Gang Starr
3. Eric B & Rakim
QB
View All 9
Error Reporting
See a factual error in these listings? Report it
here
.