Top Ten Best Rap Duos
iversonallyn
The Top Ten
1
Mobb Deep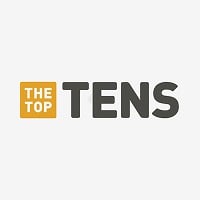 The Infamous is easily one of the best albums of all time. Every song is a chilling account of the projects. Havoc and Prodigy blended very well together on tracks and deserve the #1 spot above the overrated Outkast. I am an Outkast fan myself, however Mobb Deep cannot be defeated by another rap duo. They are simply too supreme.
Outkast are overrated, Mobb Deep should be #1, The Infamous and Hell On Earth are classics and everyone loves Shook Ones Part II.
Mobb Deep is definitely the best duo in my opinion closely followed by Public Enemy and Erik B & Rakim. Outkast are good but no where near Mobb Deep's level.
Definitely the best Rap duo. The Infamous is definitely one of the best rap albums of all time. So many good songs. - Aman2201
V 6 Comments
2
Outkast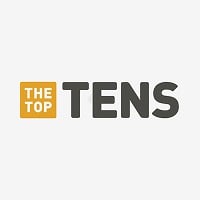 Outkast is an American hip hop duo formed in 1991, in East Point, Atlanta, Georgia, composed of Atlanta-based rappers André "André 3000" Benjamin (formerly known as Dré) and Antwan "Big Boi" Patton. The duo achieved both critical acclaim and commercial success in the 1990s and early 2000s, helping ...read more.
I Like more public enemy but public enemy don't a duo public enemy is a group
Best rap duo ever by far. Multiple classic albums
Its Andre 3000! He's the bomb! - 3anegroes
5 critically acclaimed albums. enough said.
V 4 Comments
3
Bad Meets Evil
This group is underrated and awesome too
Two lyrical geniuses at work.
Eminem is just the greatest of all time and Royce is just the ' icing on the cake. - merqurycitymeltdown
Eminem is the best rapper of all time and Royce is tenth
V 7 Comments
4
Eric B & Rakim
Eric B & Rakim Are The Second Best. After Outkast - 12cc
Coolest Rap-Duo!
How are they not the number one rap duo? - DericWilsonMahil
First
V 1 Comment
5
Gang Starr
It's a daily operation, no opponents for this dudes, respect is hard to earn without a moment of truth! One Of The Best Yet! RIP GURU
Gang Starr was by far the best. DJ premier is arguably the best hip hop producer there has ever been. Guru was one of the most unique lyricists of all time, he rapped about stuff no other rapper would. No nonsense, no bull just rhythm, flow and realness.
One of us, equals many of us
Disrespect one of us, you'll see plenty of us
6
Dr. Dre & Snoop Dogg
2 words chronic and 2001
2001 is not a word
Is this better-2 words,chronic and two thousand one
The dou to rise from an era that changed the game
7
Method Man & Redman
Two great stoners rapping! who could say no to that? - eatmaxeat
Blackout! ('enough said! )
THE best. Their fluidity is unmatched
Mef is my favorite rapper of all time so had to pick this
V 3 Comments
8 Boogie Down Productions
9
Pete Rock & C.L. Smooth
Surprised this isn't higher on the list.
V 1 Comment
10
Dr. Dre & Eminem
Guilty Conscience was genius.
Immortal
The Contenders
11
Black Star
What is this doing so low?
12
UGK
Pimp C did as much for the game as Pac as far as the South goes and you can disagree but thats what it is. Bun is still holdin the H up and there is no city on the map as hot as it. F all this new rap bull aside from slim, cham, and some others why can't we all roll a j and listen to some devin the dude anymore na its all about whats happening with lil wayne or any of these other fake rappers on autotunes and synthesizers
R.I. P Pimp C, I am very glad Bun B has made it big, but I wish Free Pimp C was still alive. They put Port Arthur on the map along with Mike Jones for rap and I am glad others agree. - skearns615
Very close vote over outkast, Meth and Red, and Clipse. There is just something about their gangsta downsouth rhythm.
Your favorite rapper's favorite rappers.
V 1 Comment
13
Tupac & Biggie
WRONG! They were enemies.
14
EPMD
Should be in the top ten. One of the best rap duos of all time. Old school hip hop at it's best. Funk music and slow flow.
Top 5
15 Rakim & Eric.B
16
Eminem and Nate Dogg
Till I Collapse is the best Eminem song I have heard. Em and Nate Dogg together was brilliant and always did well together. RIP Nate Dogg
When they're together, there's no song id rather hear
V 2 Comments
17
Watch the Throne (Jay-Z and Kanye West)
Well it's the best none group rap album aside from the chronic (dre and snoop). And this is duos not groups so it should go

1. Watch The Throne
2. Dre and 2Pac
3. Nas and Jay Z
4. Bad Meets Evil (a little too mainstreamish but whatever. I only don't like mainstream when its not too much like pop music, I only don't like pop music when it's unintelligent. This group isn't unintelligent)
5. Dre and Snoop dogg (funny dre is on my list twice, he really isn't a great rapper but works great in a duo)
18
B.G Knocc Out & Dresta
These guys are so underrated, glad to see them at least given some kinda credit, Real brothas is in my opinion one of the best gangsta rap albums if not the best. it's the only album where I like every song and when I say only I mean it
Made good diss track D.P.G. Killa
Real Brothas dope album
19 P. Diddy & Biggie
20
Ces Cru
They're fresh. Their flow is so sick. Together, they flow back and forth flawlessly. Sure, there are classic duos like UGK and GangStarr, but as far as duos go, these guys are really good. "When Worlds Collide" is proof of their talent together.
The best hip hop duo doing it right now, hands down. They are even better live.
Ces Cru is the best cru!
If you don't know who they are I would refer you to Klick Clack Bang or Seven Chakras
V 1 Comment
PSearch List
Recommended Lists
Related Lists

Best Rap Songs
Top 10 TV Duos

Top Ten Greatest Rap Albums

Best Rap Groups
List Stats
600 votes
55 listings
8 years, 350 days old

Top Remixes (7)

1. Outkast
2. Mobb Deep
3. Dr. Dre & Snoop Dogg
Chris6398

1. Outkast
2. Mobb Deep
3. Black Star
classick

1. Outkast
2. Gang Starr
3. Eric B & Rakim
QB
View All 7
Posts
Error Reporting
See a factual error in these listings? Report it
here
.