Top Ten Best Rap-Rock Artists
The best band, group or artist mixing Rap and Rock together

1 Linkin Park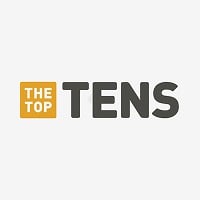 Linkin Park is an American rock band formed in Agoura Hills, California, in 1996. The members currently include Mike Shinoda (vocals, keyboards, rhythm guitar), Brad Delson (guitar), Dave "Phoenix" Farrell (bass), Joe Hahn (DJ) and Rob Bourdon (drums). Linkin Park are associated with a mixture of Alternative ...read more.
Linkin Park has people that are very talented, they ACTUALLY CARE for their fans, not just their fans' money. They have a good beat, good singers great lyrics, they don't make songs just trying to say drugs and alcohol are good, their songs have a good reasoning to them.
Yeah, Linkin Park is cool.
Then comes Hollywood Undead.
And I also love Zebrahead
I have to say all these bands have a future in the rap/rock success game "BUT"! Linkin Park is already there to knock, thoses pretenders back down to squre one. No one replaces Linkin Park. They already burn down that bridge to there succuess, no one is follower. There just listeners.
well, I gotta hand it to lp... GREAT JOB! but what I don't get is that THIS LIST SUCKS! heres what it should be:
1. Linkin Park
2. Korn
3. Slipknot
4. RHCP
5. Limp Bizkit
6. POD
and in my opinion no other band in this list suits the style given... plus all bands are really awesome listen to some songs from them

2
Hollywood Undead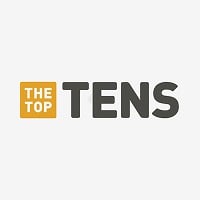 Hollywood Undead is an American rap rock band from Los Angeles, California, United States. They released their debut album, Swan Songs, on September 2, 2008, and their live CD/DVD Desperate Measures, on November 10, 2009. Their second studio album, American Tragedy, was released April 5, 2011. All of ...read more.
Probably my favorite group ever. I love how they combine rock and rap elements into such great songs and each member contributes their own special style to the band. Some songs humorous and catchy, some powerful and full of meaning, but all are fantastic.
I like Hollywood Undead more than Linkin Park... And I grew up on Linkin Park... I think that Charlie Scene is a better rapper/gutarist than Mike Shinoda and Johnny 3 Tears, Funny Man, Charlie Scene, and J-Dog are some of the best rappers around. I prefer Danny/Deuce (I like both) to Chester Bennington. The Kurlzz is an AMAZING drummer, J-Dog is really good on the Bass guitar and Funny Man is great on keyboard... Don't get me wrong I still love Linkin Park... I just like Hollywood Undead more
Hollywood Undead are the pinnacle of rap-rock. Sure, Linkin Park WERE rap-rock, but they've moved on, and as such I believe Hollywood Undead should very easily take top spot. Even on their more melodic tracks like "Rain", they're able to blend rap into it without it seeming weird. Standout tracks have fast rapping and memorable choruses, like "California Dreaming", "Whatever It Takes", "Day of the Dead", "Hear Me Now", "Black Dahlia", "Undead", "Everywhere I Go", "Sell Your Soul" and "No. 5". They're still reaching new heights and their music is still fresh and amazing, even a decade later
Hollywood undead is better then all these bands
3
Rage Against the Machine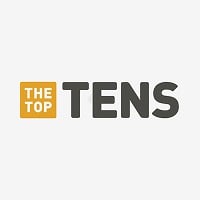 Rage Against the Machine is a rock band formed in Los Angeles, California. The band consists of vocalist Zack de la Rocha, bassist Tim Commerford, guitarist Tom Morello and drummer Brad Wilk.
Rage Against The Machine belongs to the top of this list because

1) RATM has been one of the most influential rap-rock bands of the 90's and today still.

1) Their songs discuss heavy matters such as politics, racism, hypocrisy, withstanding oppression, ignorance, unity which makes their songs a powerful tools for change.

3) The musicality and technicality of the band is incomparable.

Rage is number one
RATM is the best rap-rock band out there. They are a band with a cause, which is really rare. Especially now a days. That's why I always say that the music industry needs more Rage. RATM for #1!
I understand that Hollywood Undead has great sound and is very pumping but Rage started that and they had a very big message to put out, whereas Hollywood is just singing to be loud. And you can't forget the awesome riffs from Tom and the unique voice of Zach.
Love this band and I don't know any of my friends who don't like them. I love Killing In The Name and Sleep Now In The Fire
4
Beastie Boys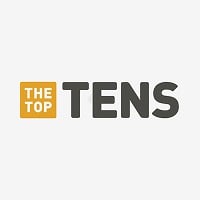 The Beastie Boys are an American Rap/Rock group that was formed in 1981 by its three original members, Michael "Mike D" Diamond, Adam "Ad-Rock" Horovitz, and Adam "MCA" Yauch.
They are the soul reason why white boys are welcomed to the hip-hop world! They never made a bad album and each and every one of their songs are spontaneous and creative to the max!
Come on. How are they not in the top ten? Why aren't they in the top five? Come on people!
The beasties ate great, they definitely deserve top five
Thanks to them we got Eminem
Eminem released his first album two years before Gorillaz were even formed.
5
Gorillaz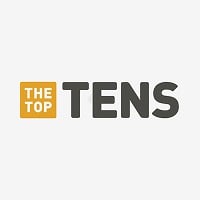 Gorillaz are an English virtual band created in 1998 by Damon Albarn and Jamie Hewlett. The band consists of four animated members: 2D, Murdoc Niccals, Noodle and Russel Hobbs.
Feel Good Inc, Clint Eastwood, and Dirty Harry are the best songs ever! They combine rock and rap nicely. (and they don't curse every other word! )
Demon Days was pure genius! They are amazing! Damon Albarn at his best!
I love gorillaz they are the masters of english rock
Top 3 in my opinion
6
Red Hot Chili Peppers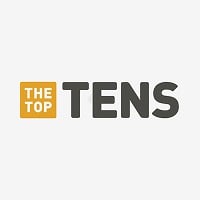 The Red Hot Chili Peppers is an American funk-rock and alternative rock band, that was founded in 1983. ...read more.
They not even rap idiots they funk
RHCP are just awesome. Man, listen to Give It Away by em!
Give it away, give it away, give it away, give it away now
Great super bowl halftime preformonce
7
Slipknot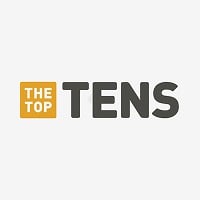 Slipknot is an American Alternative/ Nu Metal band formed in 1995 from Iowa. The band is best known as one of the pioneers of the New Wave of American Alternative Metal during the late 1990s - 2000s and are distinguishable by the band's clothing choices, consisting of black/red jumpsuits and horror ...read more.
They may have a few real rap rock songs (Spit it out and Wait and Bleed) but very great. They write great an awesome lyrics. Listen to Duality, Before I Forget, Wait and Bleed, and My Plauge, just 4 of many great song by this band. Also they experiment with many different instruments (turntables, sampling, keg drumming) which make Slipknots sound distinct and awesome
Slipknot is awesome! They made Nu metal more known. Hopefully they'll get a new album but their famous for have a halt for a few years like the Grand Theft Auto series. But it wint be the same without Paul Grey :(. Farewell fellow Maggots
Korn or Rage may have invented this genre, but Slipknot was the band that made it popular!
Just because they have one or two rap metal songs doesn't mean they are rap rock/metal.
8
Limp Bizkit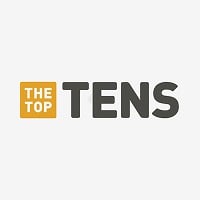 Limp Bizkit is an American nu metal band from Jacksonville, Florida, formed in 1994. Their lineup consists of Fred Durst, Sam Rivers, John Otto, and Wes Borland.
Break stuff, Rollin' (Air Raid Vehicle), Hot Dog. Pechyowaa. Awesome beyond belief. Linkin Park definitely deserves numero uno though.
Limp bizkit is exactly what you want if you want to be gangsta and punk at the same time.
Idiots! This band is definitely in top 10.
Fred Durst is the real Ethan Hunt.
9
P.O.D.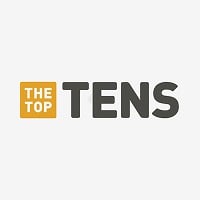 Payable on Death, also known as P.O.D., is a Christian nu metal band formed in 1992 and based in San Diego, California.
P.O.D aren't very popular but their songs are so great. Songs about love, religion and even politics. Nobody has to be a christian to appreciate the songs, and they have some amazing singles.
Listen to Youth of a Nation and you will understand why they deserve to be in the top ten.
Listen to Boom, Southtown, Goodbye for now, Alive...uff there are many more
Now way bands like Hollywood undead and Rage against machines are better then this.
10
Korn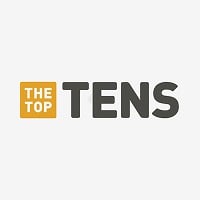 Korn is an American Nu-Metal band from Bakersfield, California, formed in 1993. The band's current lineup includes founding members Jonathan Davis, James "Munky" Shaffer, Brian "Head" Welch, and Reginald "Fieldy" Arvizu, with the addition of Ray Luzier, who replaced the band's original member, David ...read more.
I like Korn, but I do not consider them "rap rock" since there is no rapping
Music, Lyrics, and style is what that made me a BIG fan of them.
No one compares to them
Why is linkin park up there. They suck now Korn has been around 4 ever and the sickest drum beats
STFU Linkin Park IS AMAZING SO YOU CAN GO CHOKE ON A FATE ONE!
The Contenders
11
Fort Minor
Dude he released one album and its gotta be a classic.
Linkin Park & Fort Minor, both has Mike Shinoda... So, no doubt that they are gonna be awesome!... But, Fort Minor just killed it!...just released one album, & is at #9...!
Best Rap/Rock Group after LP m/
12
Papa Roach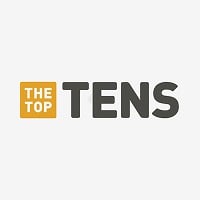 Papa Roach is an American rock band from Vacaville, California. Formed in 1993, their first major-label release was the triple-platinum album Infest.
Papa Roach and POD are the best in this genre
Think you all are deaf.
13
Cypress Hill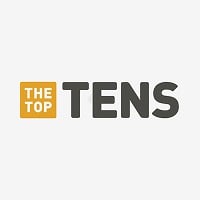 Cypress Hill is an American hip hop group from South Gate, California. Cypress Hill was the first Latino American hip hop recording group to have platinum and multi-platinum albums, selling over 18 million albums worldwide.
Why, no one commented on this great band of combination of rap and rock
Cypress Hill is best
Should be at least at num.3... INSANE IN the MEMBRAIN
14
Thousand Foot Krutch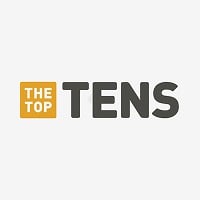 Thousand Foot Krutch is a Canadian Christian rock band formed in 1995. They have released eight albums. They have also released two live albums and three remix albums.
If you have never heard of them, then look them up NOW. They're amazing!
If you are a fan of the Linkin Park you'll probably like them. They also have some very thoughtful lyrics
TFk is the best alt_metal and rock and some of their song with manifest is rap_rock&metal the best on the list
TFK is the best
15
Kid Rock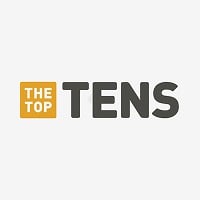 Robert James Ritchie Sr., known professionally as Kid Rock, is an American singer-songwriter, rapper, musician, record producer, activist, minister and actor.
He is rap, rock, country and soul...
He's the best ever not the 13th
Best rap rock artist
I am old school.love the old stuff but kidrock is the very best at what he does all styles of music every time I feel down and out just put in some kidrock and it all makes sence.keep doing your thang me my wife and my kids and grand kids from ages 4 t0 my age 47 loves some kidrock.
16
Run-D.M.C.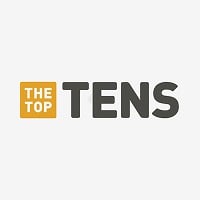 Run-DMC was an American pioneering hip hop group consisting of Run, DMC, and Jam Master Jay. They were formed in 1981 and disbanded in 2002 after Jam Master Jay was murdered.
Do you people forget who stared this Run D.M.C "Rock Box"Know your history.
Run-D.M.C. are the kings of this genre
17
Faith No More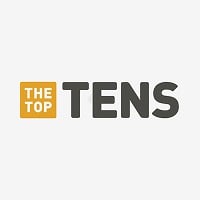 Faith No More is an American rock band from San Francisco, California, formed in 1979. Before settling on their current moniker in 1983, the band performed under the names Sharp Young Men and later Faith No Man.
Not as good as Linkin Park, but better than Rage. They're one of my favorite alt metal bands.
18
Flobots
Really deep lyrics, great beats, and some in general pretty great raps. 5 words: Listen to Fight With Tools.
It's obvious Jonny5 actually cares about social justice and environmental awareness. And his "D.A.R.E." verse from Onomatopoeia and "I.R.A.Q." rap proves he can write rhymes. And their live performances are always memorable. These guys deserve more for what they put in.
19
Insane Clown Posse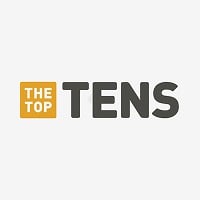 Insane Clown Posse is an American hip hop, horrorcore and rap rock duo consisting of rappers Violent J and Shaggy 2 Dope, that was formed in 1989 in Detroit. ...read more.
What are these jokes doing on here?
They suck..
20
Disturbed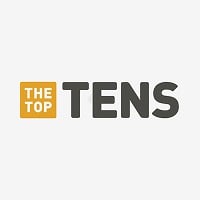 Disturbed is an American nu metal/ alternative rock/ alternative metal band from Chicago, Illinois. The band comprises vocalist David Draiman, bassist John Moyer, guitarist Dan Donegan, and drummer Mike Wengren. They are known for songs like "Down With the Sickness" and "Stricken" .
21
Hed PE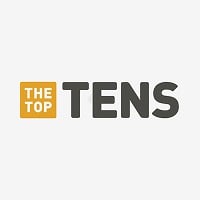 Hed PE, also known as Planet Earth and stylized as p.e., is an American rock band from Huntington Beach, California.
22
Primer 55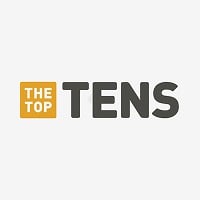 Primer 55 is an American nu metal band from Louisville, Kentucky, United States. The name originates from the combination of Primer, meaning "something that's unfinished," and 55, which refers to Interstate 55, "the road that drugs run on to get to Chicago through Memphis".
23 Mushrooomhead
24
Anthrax ft. Public Enemy
"Bring the Noise" covered by anthrax with public enemy was amazing
25
Twenty One Pilots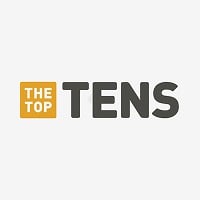 Twenty One Pilots is an American musical duo that is originally from Columbus, Ohio, who are best known for their songs "Stressed Out", "Heathens" and "Ride". Currently there are two members, Tyler Joseph (lead vocals, piano, keyboards, synthesizers, ukulele, bass and guitar) and Josh Dun (drums and ...read more.
This band deserves to be so much higher. Tyler Joseph has this innate ability to string words together beautifully. Not only that, he doesn't sing about sex or drugs, he sings about meaningful things, things that actually matter and help others get through their life.
Twenty one pilots changed the landscape of this genre with their debut album 'Vessel'. Instead of rap-rock, they are more rap-rock-pop-electronic, which is much better than some of the other acts at the top of this list.
Rap band who actually sings about meaningful stuff.
These guys are amazing. Not only do all of their somgs sound amazing, but the song lyrics are really deep if you ever look at the lyrics. And they are really catchy in some of their songs (Holding on to You).
26
Sublime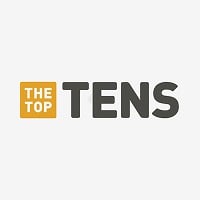 Sublime was an American ska punk band from Long Beach, California, formed in 1988. The band's line-up, unchanged until their breakup, consisted of Bradley Nowell, Eric Wilson and Bud Gaugh.
Sublime is the best of any and all
27
Family Force 5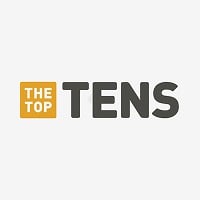 FF5 is an American Christian rock band from Atlanta, Georgia. The band formed in 2005 by brothers Solomon "Soul Glow Activatur", Joshua "Fatty", and Jacob "Crouton" Olds along with their two friends, Nathan Currin "Nadaddy" and Brad Allen "20 Cent" later replaced by Derek Mount "Chapstique".
28
Manafest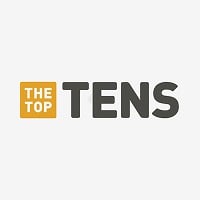 Christopher Scott Greenwood, better known by his stage name Manafest, is a Canadian Christian rapper and rock artist from Pickering, Ontario.
Great rapper. He combines the street look with Christian rap rock that shakes you to the core. A great guy with a great story. Rhymes that say who he is. Great rapper.
29
311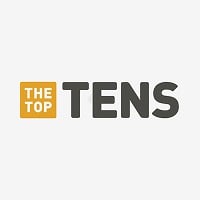 311 is an American rock band from Omaha, Nebraska. The band was formed in 1988 by vocalist and guitarist Nick Hexum, lead guitarist Jim Watson, bassist Aaron "P-Nut" Wills.
Should be a lot higher probably under or tied with rage or right above because rage broke up and they didn't
I can go for days laugh out loud
Should be in top 15 at least
Should be way higher.
30
Tobymac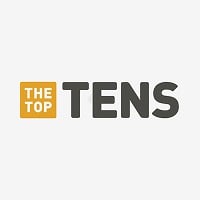 Toby McKeehan, better known by his stage name TobyMac, is a Christian hip hop recording artist, music producer, hip-hop and pop artist, songwriter and author.
31 Kottonmouth Kings
32
Zebrahead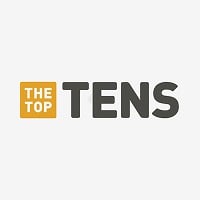 Zebrahead is an American punk rock band from Orange County, California. Formed in 1995, the band has released thirteen studio albums to date.
33
From Ashes to New
This band should higher if HU is #2 come on.. Yea HU has some good songs off the new album but FATN albums are amazing should be ranked higher
34 System of Down
35
Eminem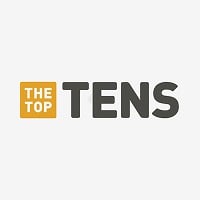 Eminem, born Marshall Bruce Mathers III, is an American rapper, actor and music producer born on October 17, 1972 in St. Joseph, Missouri. Eminem has sold over 300 million records making him the bestselling hip-hop artist of all time. In addition to his solo career, he is a member of D12 and (with Royce ...read more.
He should be number 1. Listen to his song HEAT
36
Styles of Beyond
Two songs like - (1) Nine Thou; (2) shapeshifter.
Nine Thou is one of the best songs in my opinion, but of course the best is Tonedeff-Velocity. But this is also amazing, should listen.
37
Mudvayne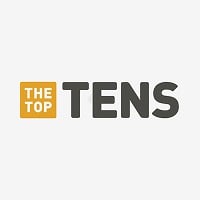 Mudvayne was an American heavy metal band from Peoria, Illinois formed in 1996. Originally from Bloomington, Illinois, they are known for their sonic experimentation, innovative album art, face and body paint, masks and uniforms.
I'm voting mudvayne because the vocalist started hellyeah. If you want good heavy rap-rock, it's this, hellyeah, and disturbed
38
Tech N9ne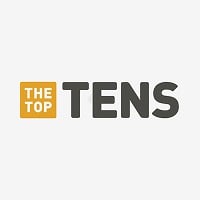 Aaron Dontez Yates, born November 8, 1971, better known by his stage name Tech N9ne, is an American rapper. In 1999, Yates and business partner Travis O'Guin founded the record label Strange Music. He has sold over two million albums and has had his music featured in film, television, and video games. ...read more.
Fastest rapper I have ever heard.
39
Down With Webster
If your a fan of rap rock don't sleep on these cats time to win vol 1 and time to win volume 2 are both easily in my top 10
Amazing live band. Good mix of rap rock with electro pop
I have one adjective for you to describe Dww- AMAZING
40 Rehab
41
3OH!3
They are just Crazy awesome!

Some of their songs are just too good such as "Still Around","Touching On My","Follow me Down","We are Young","Don't Trust me"

Just Listen to Once
42
Falling In Reverse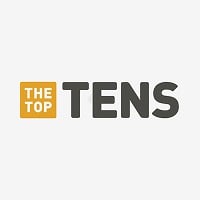 Falling in Reverse is an American post hardcore band from Las Vegas, Nevada, formed in 2008, signed to Epitaph Records.
They sing, and rap a lot so they should be in rope ten js
43 Richy Nix
44
Avenged Sevenfold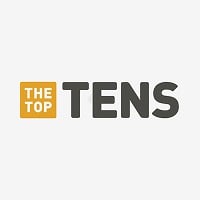 Avenged Sevenfold is an American heavy metal band, that was formed 1999 in California. Their longest lineup of members was M. Shadows (Vocals), Synyster Gates (Lead Guitar), Zacky Vengeance (Rhythm Guitar), Johnny Christ (Bass Guitar), and The Rev (Drums). ...read more.
45 Kevin Rudolph
46
Crazy Town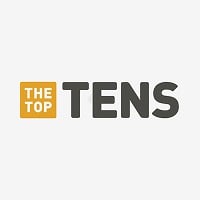 Crazy Town is an American rap rock band, formed in 1995 by Bret Mazur and Seth Binzer. Crazy Town is best known for their 2000 hit single, "Butterfly", which reached number one on the US Billboard Hot 100 chart and helped their debut album, The Gift of Game sell over 1.5 million units.
47 Saint Loco
48
Vanilla Ice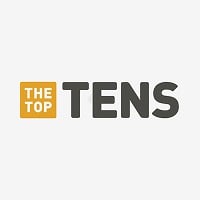 Robert Matthew Van Winkle, known by his stage name, Vanilla Ice, is an American rapper, actor and television host.
49 Dirty Heads
50
Southpaw Swagger
Now this is acctually is Rap/Rock. Rap singing and Rock beats. They're just not very famous cause they started a couple of years and only have an album
PSearch List