Best Rapcore / Crunkcore Bands
The Top Ten
1
Hollywood Undead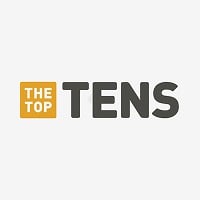 Hollywood Undead is an American rap rock band from Los Angeles, California, United States. They released their debut album, Swan Songs, on September 2, 2008, and their live CD/DVD Desperate Measures, on November 10, 2009. Their second studio album, American Tragedy, was released April 5, 2011. All of ...read more.
Their lyrics are genius, they can do everything. They can make party music, slow music, metal, and rap. Can anyone compare?
Hollywood Undead consists of some of the GREATEST musicians I have ever heard! Keep doing your thing!
Hollywood Undead used to be great, until Duce left. I think that if Duce would possibly come back to H. U, then it would be better. Sure, Danny is there. but they needed something diffrent, and that's what Danny offered. Duce just got mad because they all outvoted him on which sound/lyrics they all liked. I love Duce, he can be a bit violent sometimes, but that's part of his anger he as built up from his friends "betraying" him. It is expected. Then again, that's just my opinion on the matter.
Hollywood Undead is just my life. I don't think I'll find better music artist. They just can do anything. I like every their song.
2
BrokeNCYDE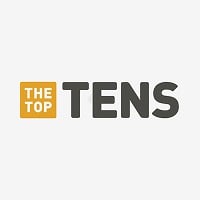 Brokencyde is an American crunkcore musical group from Albuquerque, New Mexico, founded in 2006. The group's lineup consists of David "Se7en" Gallegos and Michael "Mikl" Shea, and musically are one of the founding groups in the crunkcore genre, which is crunk hip-hop with screamed vocals.
Cringe-worthy trash. I'm amazed with the fact that they actually have fans. Their music is dreadful.
bright colors, big hair, bitchin music...
whats not to love?
Awesome band! Nothing more to say! I love se7en. There Music is great the albums keep getting better and better!
I have listen to them since I was 13 and I am now 18 and I still love their music! I can't wait till their new album comes out!
3
Breathe Carolina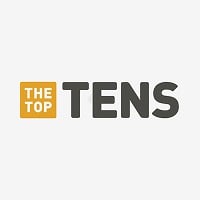 Breathe Carolina is an American electro pop group currently consisting of David Schmitt (vocals, keyboard), Eric Armenta (percussion) and Tommy Coops (guitar, keyboard) that formed in 2007. ...read more.
How are breathe carolina not higher than BrokeNCYDE they sound better and have better lyrics these guys should be 1st or 2nd
I'm not a huge fan of crunkcore but I do like some songs. My most fave crunkcore band is Breathe Carolina love them
I love them with all my heart
Um, Hello Fascination? Duh
Can't believe brokeNCYDE is above this great band, considering how trash brokeNCYDE is
4
Blood on the Dance Floor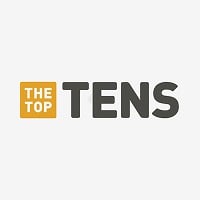 Blood on the Dance Floor is an American scene duo currently consisting of Dahvie Vanity and Fallon Vendetta that formed in 2006. Former members include Jayy von Monroe (2009-2016) and Garrett Ecstasy (2009). All of them provided vocals to the project. ...read more.
The changed my life! They spread a message to people actually they spread several messages and change millions of other kids lives and they have saved lives too so F the haters one love one heart
Awesome guys this band is totally original, I think everyone should check them out! Seriously keep it up, you guys are AWESOME! Love it...
I love blood on the dance floor, they have a really unique sound, as well as meaningful lyrics, along with joking ones. Overall a pretty cool band. I'm a dude by the way
BOTDF is my favourite band. They do dance music but their more recent stuff is very inspirational. They've saved lives as well. Usually they get the label 'scene', and even though they are hated they are also loved.
5
Limp Bizkit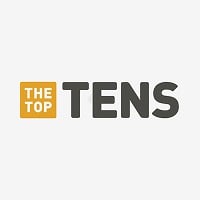 Limp Bizkit is an American nu metal band from Jacksonville, Florida, formed in 1994. Their lineup consists of Fred Durst, Sam Rivers, John Otto, and Wes Borland.
I love Limp Bizkit. I think he is the best RapCore artest alive. Other than Korn. Gotta have respect for Korn. I also like Hollywood Undead, but they don't do what Limp Bizkit does.
This is rapcore or punk rock and not "rock"
This is not rap or crunkcore it's rock!
Best rapcore/nu metal band. Ever.
6
Zebrahead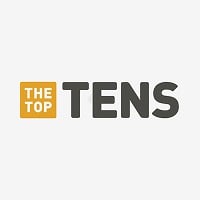 Zebrahead is an American punk rock band from Orange County, California. Formed in 1995, the band has released thirteen studio albums to date.
They are good because they have mixed rock genre's
What the other guy said
How is it actually possibly that zh is below brokeNCYDE? Are you insane?
7
9Lives
It's not nine lives, it's deuce. Deuce is the artist. Nine lives is a community of different artists including deuce. Please correct this mistake
9lives kicks major ass!
I think deuce and Hollywood Undead are the best.
[Rap / Possibly Rapcore] A while back around 2009-2010 Hollywood Undead members "Funny Man" and "J Dog" beat up Hollywood Undead main vocalist "Deuce", and Deuce joined the band "9Lives" and released several tracks dissing Hollywood Undead and even remixed some of Deuces older tracks like "Dead in Ditches" and "Circles"
8
3Oh!3
They have great hooks.
They're the only good crunkcore group if you don't include Hollywood Undead.-LitSavage
They are the best band ever (in my opinion) their style ranges though in different songs.
Some of my top songs include: Black Hole, PunkBitch, Colorado Sunrise, Starstrukk and You're Gonna Love This
9
Dot Dot Curve
Dot dot curve makes my ears have orgasms
Dot Dot Curve's earlier albums are a staple of the crunkcore era.
Not one of these other bands are as consistant as dot dot curve soankys the f n man he is the crunkest!
10
Hed PE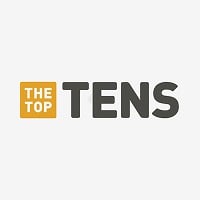 Hed PE, also known as Planet Earth and stylized as p.e., is an American rock band from Huntington Beach, California.
The Contenders
11
Rage Against the Machine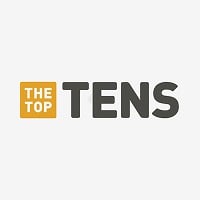 Rage Against the Machine is a rock band formed in Los Angeles, California. The band consists of vocalist Zack de la Rocha, bassist Tim Commerford, guitarist Tom Morello and drummer Brad Wilk.
First of all not Crunkcore, Second they're Rap and Alternative Rock/Metal, Third they're better than all of Crunkcore Bands/Singers. - Soulstealer
These guys are definitely one of the founders of modern rap-rock. It's much more satisfying to listen to compared to a lot of others, because there's a real passion behind the fire they spit out, compared to a lot of the vapid talk of many other big hitters. Also my favorite because they're what got me into the rap-rock/rapcore scene.
Best ever! Lots of great songs
Killing in the name, that is all.
12
Millionaires
They best female crunkers they make my ears gettin' orgasm
13
Reveille
This band crushes it for me and is the definition of rap metal. They are the reason I continue looking for more rapcore bands, although I have found few that I enjoy this much.
To be honest, I love this band.

Drew's vocals are the best I've heard in all time, and he has also another good band called Genuflect, which he formed some years after Reveille broke up.

Best Songs:

What You Got
Bleed The Sky
Unborn
Butterfly
14
Primer 55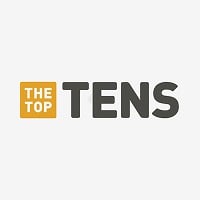 Primer 55 is an American nu metal band from Louisville, Kentucky, United States. The name originates from the combination of Primer, meaning "something that's unfinished," and 55, which refers to Interstate 55, "the road that drugs run on to get to Chicago through Memphis".
# 1 all time
Yep, Primer's two albums were great. Shame that J-Sin left.
15 POD
16 nickasaur!
17
Linkin Park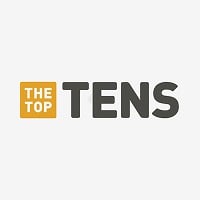 Linkin Park is an American rock band formed in Agoura Hills, California, in 1996. The members currently include Mike Shinoda (vocals, keyboards, rhythm guitar), Brad Delson (guitar), Dave "Phoenix" Farrell (bass), Joe Hahn (DJ) and Rob Bourdon (drums). Linkin Park are associated with a mixture of Alternative ...read more.
Best nu metal / hard rock / electronic rock / pop rock band
Lol ofc best alternative rock, nu-metal and rapcore band of all times :D
Rip my childhood 2000-2017 I still love em though :3
18
Attila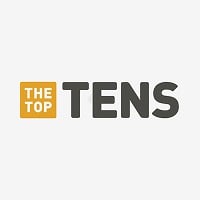 Attila is an American metalcore band from Atlanta, Georgia, formed in 2005. Frontman Chris Fronzak started the band in high school and, not wanting to use typical death metal terms, adopted the name from Attila the Hun, which he came across in a book.
The best. I don't like most of the bands on here and the ones I do like aren't even rapcore (Sleeping with sirens? Really? ). So Attila, easily.
Great band. One of the best I know
Best rapcore band of all time suck a fxck
Great band
19
Sleeping With Sirens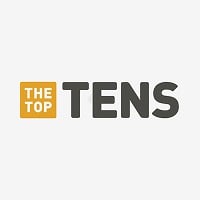 Sleeping with Sirens is an American rock band from Orlando, Florida currently residing in Grand Rapids, Michigan. The band currently consists of Kellin Quinn, Gabe Barham, Jack Fowler, Nick Martin, and Justin Hills.
I love sleeping with sirens but they are not rapcore or crunkcore
20 The Medic Droid
21 Forever the Sickest Kids
22
Family Force 5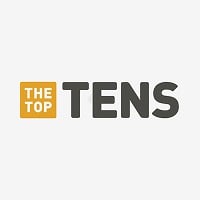 FF5 is an American Christian rock band from Atlanta, Georgia. The band formed in 2005 by brothers Solomon "Soul Glow Activatur", Joshua "Fatty", and Jacob "Crouton" Olds along with their two friends, Nathan Currin "Nadaddy" and Brad Allen "20 Cent" later replaced by Derek Mount "Chapstique".
One of my favorite bands of all time. Their most recent album has strayed from the crunk sound they've used in the past but I still think they're one of the best bands out there for this genre. Great songs, catchy lyrics, it's a shame they're not higher up on the list.
Guys, this band is seriously the definition of crunk core. Highly recommended over majority of these bands I see on here. In my opinion
Only good Crunkcore band, and they're mediocre at best. - wrests
This is pretty much the only good group on here that's actually crunkcore...
23
I Set My Friends On Fire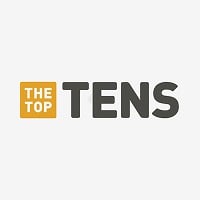 I Set My Friends on Fire is a post-hardcore group from Miami, Florida. The band was formed in 2007 by Matt Mehana and former member Nabil Moo.
24
ICP
Really? Hu is a bunch of poser wanna-bes who can't make or play music. Down with the clown till I'm dead in the ground.. Juggalos for the win
25 Crunkasaurus
26
Sum 41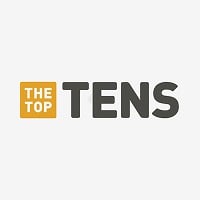 Sum 41 is a Canadian rock band from Ajax, Ontario, Canada. Originally called Kaspir, the band was formed in 1996 and, as of 2015, consists of lead vocalist/rhythm guitarist Deryck Whibley, lead guitarist/backing vocalist Dave Baksh, co-lead guitarist/backing vocalist Tom Thacker, bassist/backing vocalist ...read more.
Its true that most of their work is pop punk/alt rock, but in Chuck and Does This Look Infected? There are heavy rap core elements
27
Light the Sky
Best Crunkcore band that uses screams and techno to the limits
28
Bitch Nicca Please
Sick band who's very true to the classic and much loved Crunkcore sound. They remind me of a modern day Dot Dot Curve(= but with their own original sound.
29 xXxSuicidexXx
30
Womb 2 Da Tomb
Possibly Rapcore or just Rap. I heard their song "Womb 2 the Tomb Sucka" and one of them was rapping with an England accent, so that was pretty dope.
31
se7en
[Crunkcore / Crunk] se7en is the main vocalist of BrokeNCYDE. He does his own thing when he's away from the band. He has a song called "Diamondz and Dro". You can find his music on reverbnation.com. Oh and this is off subject but se7en looks white at a first glance but he is Asian
32
From Ashes to New
These guys only have 5 songs and all 5 songs are amazing they should be at least in the top 25
The perfect combination of tempo in rock and rap making truly beautiful songs.
33
Falling In Reverse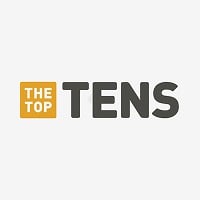 Falling in Reverse is an American post hardcore band from Las Vegas, Nevada, formed in 2008, signed to Epitaph Records.
Ronnie Radke can sing, rap, and scream. Plus the the rest of the band are skilled with instruments. I even like the auto tuned vocals on "Alone." I also like that dub step moment in "Rolling Stone."
34 Let Me Love
35 HeDlesS
36 K-oZZ
37 Antz
38 Crazy Crazy Awesome
39
Scene Kidz
Did a cover of Ay Bay Bay
Burning Buildings and Copy and Paste are their best songs 😍
40 Issues
41 Laugh While You Can
42
Relative
New Rapcore band...search on YouTube '' RELATIVE band '' - Roland
43 The Block Party Massacre
44 Forever the Living Dead
45 OhEmGee!
46
Styles of Beyond
[Rap / Hip-Hop / Possibly some Electronic] Has a song called "Superstars" that you can find on Need For Speed: Most Wanted (2004-2005), Smackdown! Vs. Raw (2004-2005) and the movie "Lost Boys: The Tribe"
47 Emerald Shore
48
Spanky
Spanky did a crunkcore cover of Whoop That Trick
49 Pants Party
50 LightFighter
PSearch List