Best Record Labels
The Contenders: Page 4
61
Armada
Founded by leaders in Electronic music, this is clearly one of the most impressive companies in the world, and deserves to be in the top 10!
Armada is the top electronic music label, and will continue to rise through the ranks of all labels.
Without any doubt, the best Dance Music Label in The World. The Pionner of EDM Scene
Best and biggest label in the Dance scene, founded and still lead by the greatest DJ's of all times.
62
Monstercat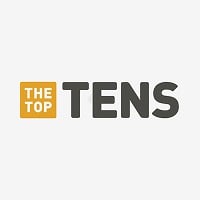 Monstercat is a Canadian-based independent electronic dance music record label located in Vancouver, British Columbia.
An amazing label with awesome artists that signs artists on a single track basis, meaning they can freely move between labels and brands. It has one of the most amazing communities surrounding it. How often do you see a community around the label itself?
Monstercat has some awesome music
Bringing up and coming artists with music to be shared! Amazing!
Monstercat encourages and inspires rising artists.
V 6 Comments
63
Ruthless Records
Ruthless records is the father of all rap labels
N.W.A. Record label with Ice Cube, Dr. Dre, Easy-E, MC Ren, and DJ Yella. Has great albums such as Straight Outta Compton and Eazy-Duz-It.
64 Asylum
65
Blue Note
Ultimate Jazz record company, they have made records for so many great jazz and funk artists
66 Jive
67
Parlophone
Parlophone has had artist such as coldplay,pink floid,Radiohead,David bowie,daft punk and the Beatles
This label is pretty much in the heart of Britain's rich music history in modern times, yet Parlophone is ranked 74... Something's not right here.

I'm pretty sure this label is of higher importance than so-called record labels such as Fueled By Ramen and Cash Money.
- Édith Piaf
- Deep Purple
- Duran Duran
- Daft Punk
- Morrissey
- Interpol
- Norah Jines
- The Verve
Just as a starter... *

- The Beatles
- John Lennon
- Paul McCartney
- Queen
- Pink Floyd
- Kraftwerk
- David Bowie
- Tina Turner
- Kylie Minogue
- Coldplay
- Radiohead
- Iron Maiden
- Pet Shop Boys
- David Guetta
- Blur
- Gorillaz
- Damon Albarn
- Lily Allen
- Goldfrapp
- Cilla Black
- Paul Weller


+ many more...!



* Current artists, legacy artists & catalogues
69
Warp
Best modern music, that's what you can find here. I highly recommend their artists!
If you're listening to a semi-famous IDM artist, chances are they've been signed to Warp at some stage. Aphex Twin, Boards Of Canada, Autechre, Squarepusher, Flying Lotus...heck, even experimental rap artists like Death Grips and Danny Brown were signed to them. - ArchAces
70
Funk Volume
Funk volume is real rap. Speaks the truth about society and doesn't sit there and feed you lies
V 3 Comments
71
Syco Records
How is this so low up on the list it has some great artists who are really good and current in this era such little mix who are completely dominating the charts right now
Best record label ever, Simon has really brought these artists to fame.
Honestly quite surprised that this label isn't higher in the list. It's been one of the most successful record labels by bringing some of the best talents to fame thanks to xfactor and the got talent franchise.
V 1 Comment
72
Hi or Hey Records
Extremely great record label, and very creative as well
Very clever for the boys of 5 Seconds of Summer to create their own record label
Come on they have 5 Seconds of Summer and Hey Violet!
It's 5sos
73
Star Records
this is the most prominent record labels in the phil produce by ABS CBN
74
Mushroom Records
Why, because they found the band HEART.
75
Stax
Decades of hits, instances of reinvention.
76
ECM
One of the most coherent record labels of all times. One could actually buy blind from this label and not be disappointed. It may not make a lot of money for the artists, but it is the most prestigious, and deservedly so.
A great blend of modern music and techniques with the past creating a solid sound which transcends any current fad at the moment. Every record ECM produces is worth a listen.
Best label, amazing quality of sound. Impressive variety of music.
77
Rough Trade Records
The Smiths, the Strokes, the Libertines, Howler... How could you go wrong? This is one of the few record labels that have REAL artists signed to them. Not Katy Perry and Nicki Minaj, they can all a duck. Unfortuantly, only the British rule at music. Over the years, America have had very few bands (such as the Doors) that compare to British bands. They only really had an identity when grunge came along. Furthermore: AMERICA LACKS CULTURE!
For a record label that has shaped culture, you need only look at 3 labels: Columbia, Motown and Rough Trade. Since RT are the only ones still pumping out new bands, I'd say them. Welcome to the future.
78
Metal Blade Records
This should be way up there!
It houses the best metal bands and more
79 Arista
80 Roadrunner
PSearch List
Recommended Lists