30 Seconds to Mars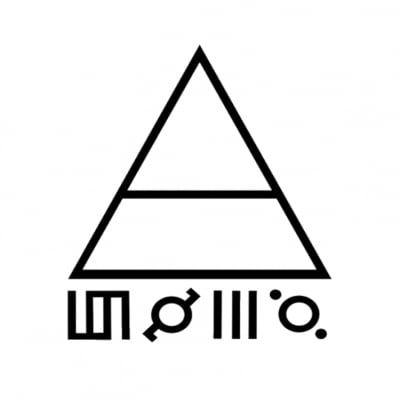 Uploaded by BKAllmighty
Info
Thirty Seconds to Mars (commonly stylized as 30 Seconds to Mars) is an American rock band from Los Angeles, California, formed in 1998. The band consists of Jared Leto, Shannon Leto and Tomo Miličević.
Comments
Top
Popular
Newest
Most bands on this list you can look at and think of at least half a dozen to a dozen songs that were largely popular. Then you get to 30 Seconds to Mars. Jared Leto is very talented. He has a great voice. But as a band they have not had the commercial success of Linkin Park, Green Day, Blink 182, The Red Hot Chili Peppers, My Chemical Romance, Cold Play or even Rise Against. Almost every band has "meaningful lyrics" on this list. The difference is that other bands write better music to compliment and accent their lyrics.
The collaborations of the soaring vocals with collaboration of string instruments and guitars already make this my favorite band. It also helps that they have very interesting and profound lyrics..."Don't ever take a single second to breathe. They're gonna send me on a murdering spree. I can not wait to dance upon your grave. They don't even have a soul left to be saved."
Their music has given millions a reason to believe in themselves. The combination of Shannon's powerful drumming, Tomo's brilliant guitar skills and Jared's electrifying voice and powerful lyrics.. 30 Seconds To Mars is hands the best band out there. There's no band out there that can imitate their sound
This band bypasses LP by a mile. LP shouldn't even be in the top 10. Unless you're 12 or younger you would agree. Oh and Jared is much better live than chester. People don't care for the new album but I still love it. I love pretty much everything this band does.
Jared, Shannon and Tomo are simply awesome! Their music makes my dreams possible. They inspire me to never give up. Since I started to listen to 30 Seconds to Mars, my life has changed. I can fight for what I believe in. Now I'm stronger.
They saved my life. Really, I never tough that a band will change my life but they did. I just need to say thank you Tomo, Shannon and Jared.
Whoever said Linkin Park has better vocals than 30 Seconds to Mars has no idea what they're talking about. The quality of their music is among the best available. You'd also be hard pressed to find a more artistic band.
What the heck?! 30 seconds to mars deserve to be number one, I mean Linkin Park is good but their new albums suck! 30 seconds to mars albums are all amazing! 30 seconds to mars are always the best and number one. Forever ECHELON:)!
Their uniqueness is amazing and I discover it anew every day. Their music is inspiring and it can just fall in love with. I am happy that I found this band completely by accident a few years ago.
I have only just discovered 30 seconds to mars and I think they are absolutely amazing. The best band ever, actually the only band that I like all their songs, not just one or two.
I am 52 years old and yet I think they are the greatest of this century. The words, the music, everything combine into something which goes deep in you. Closer to the edge and back...
The Band that goes all out on their music, performances and music videos, they also respect fans and aren't centered around themselves unlike other rock bands
Just a really overrated band and now they're gaining the attention of your run-of-the-mill "edgy" teenage girl crowd now that their lead singer is famous. - Duality
Their music is incredible. 30 Seconds to Mars is the best band in the world, right? They changed my life and I'm deeply grateful to Jared, Shannon and Tomo!
Really amazing band. I can't stop listening to their sons This is war and Up in the air. They're definitely worth it to be so high on this list.
I think that 30 sec. To mars are much more better than linkin park because they're real and more close to the fans

I discovered this band a few years ago and I still love their music because it is always making me travel in a strange world between dream and reality that makes me escape from every day life. I had the chance to see them live and it was greeaat!
This band deserve number 2 spot songs like from yesterday and the kill are awesome
Great band. Their songs like from yesterday and the kill are brilliant
Love them so much! Why they're number 17, the world may never know.
30 seconds to mar, and breaking Benjamin all day everyday.
I believe thirty seconds to mars is number one band
I'm in love with this band.. I learned how to dream
Only 5? They should be second after linkin park
I've seen them in live, and they are awesome!