Coldplay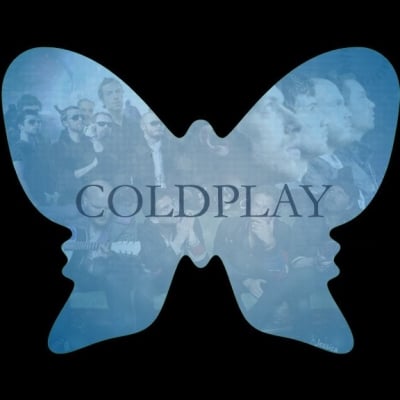 Uploaded by Rorywilbren
Info
Coldplay are a British rock band formed in 1996. The band consists of Chris Martin (lead vocalist and pianist), Jonny Buckland (lead guitarist), Guy Berryman (bassist) and Will Champion (drummer and backing vocalist). Manager Phil Harvey is often considered an unofficial fifth member. The band renamed ...
read more
.
Comments
Top
Popular
Newest
Lyrics are great. Every single song they have made is awesome. Maybe they don't play heavy songs like other bands, but they deserve respect from people and a better position in this list
This is the only band from whom I will buy an entire album without hearing any of the songs. Coldplay, along with Muse and Radiohead, have been one of the few bands to successfully re-invent themselves on every album. Some people think they 'sold-out' on Mylo Xyloto to make money. That's simply not true. Every song is well-written and singable, which is why people like them so much.
Their songs have their own unique sound and they are amazing live! Unlike many other bands today they sound absolutely amazing live. All the band members are ridiculously great musicians, and what is interesting is that they are really big despite their different sound.
Simply put, Coldplay is one of the best Alternative Rock bands that has ever existed. The only reason they're lagging being is because some other bands are more popular for some godly reason. Now they're one of the pitifully few good bands in the modern music world and deserves more attention!
Look, I'm commenting in 2015.. They haven't had their strongest year. But they are top 5 bands for sure. They are lyrically incredible! And by far one of the most emotional bands ever! Very inspiring had have so many popular catchy hits!
Wow man I wonder how coldplay got it's place in 21.man you other band lovers you should try coldplay sometimes in your lifetime because you are missing something more important.please don't miss coldplay.
Best band ever! Should be at least top 10! They make amazing, meaningful music and they have conquered the world with their music. They are godlike genius
How Can it be so low. Come on. Coldplay are huge. There songs are so inspirational How can they be lower than these other bands I have never even heard of.
Granted, they're not everyone's cup of tea, but I think they're a perfect meld of pop and rock. Plus, strawberry swing is scientifically the most relaxing song of all time. Trust me.
Incredible sounds, amazing freshness, awesome uniqueness, and sheer brilliance is what coldplay is all about.. I just love their music. One of most favorite bands of all time.
A band with good vocals and more over all hits than other bands listed. It is difficult to find that combination in today's music. Far too many band's vocals fall short.
Should be in top ten! With what they have achieved and all the great music they make, they are definitely underrated by the public
The songs they made in the 2000s are their best. Coldplay is a very good band, especially in between 1999 and 2008 (yeah, after Viva La Vida, it's not that good)
There is something for everyone, a great variety of music, for young and not so young. they are one of the greatest!
"Viva La Coldplay"
Coldplay is greatest, their composition is universal.
Best alternative band.
Best Brit band.
Cold play teaches fix you, talk.
It takes you to Paradise, shows you clocks, yellow.
what's next just hear the rhythm.
Their music is amazing. Songs like "the scientist" and "Viva la Vida" give me shivers every time I listen to it.
Coldplay are the worlds most popular band what the hell are they doing down here
Why isn't this higher on the list
People, if Coldplay keeps being this low on the list, then you haven't "Viva la Vida"
I was expecting them to be higher than 30. Come on. They've had such great songs, such as Yellow, Shiver, In My Place, Clocks, The Scientist, Fix You, Viva la Vida, Paradise, A Sky Full of Stars, and their recent works Adventure of A Lifetime, Everglow and UP&UP!
What? Did all of you get Swallowed in the sea?
Get in my place and youll go with speed of sound along the road ahead...
This rating sent a rush of blood to my head so ill just hope for the best
And hope I don't go yellow
Aye VIVA LA VIDA!
Coldplay should be in the number one spot people.
Coldplay is one of the best bands ever! All of their songs are magical
HOW ARE THEY THIS LOW ON THE LIST they are great and need to be higher.
One of the best bands out there. They deserve a higher ranking
Related Lists
Best Coldplay Songs
Best Coldplay Albums
Best Songs From Coldplay's a Rush of Blood to the Head

Best Songs From Coldplay's X&Y
Best Songs On Coldplay's Mylo Xyloto