Foo Fighters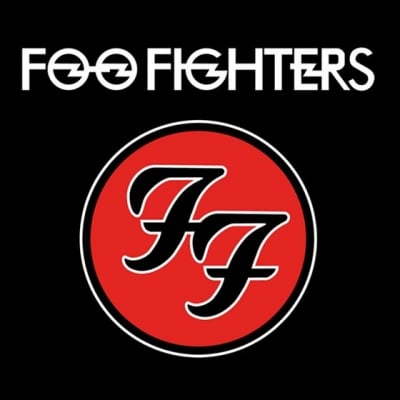 Found on directupload.net
Info
Foo Fighters are an American rock band, formed in Seattle in 1994. The band was founded by Nirvana drummer Dave Grohl after the death of Kurt Cobain and the dissolution of his previous band. The band consists of Dave Grohl (lead vocalist, rhythm guitar, main songwriter), Pat Smear (rhythm guitar), Nate ...
read more
.
Comments
Top
Popular
Newest
I've been involved with Foo fighters ever since they started, I picked up their first album and I was incredibly amazed by it. I was very familiar with the band Nirvana, so I knew that if it's going to be a band started by Dave Grohl, I had to at least stand by and be involved. I began to truly love them when they released The Colour and the Shape. Once they released One by One, I was amazed by their sudden progress and that became quite a favorite to me. My favorite album as of so far is definitely Echoes, Silence, Patience, and Grace, with Wasting Light close behind. It's followed be closely throughout my teenage years and I've always considered them a great band.
I quite like Green Day...but Foo Fighters are way better! They have such cheerful, rocking and meaningful songs. Grohl's songwriting is the best you will see in today's age (far cry from the stuff on radio). Taylor Hawkins is among the best drummers at the moment and though as a band they don't specialize in making crazy guitar solos or improvised playing, they still sound awesome. Plus they sound brilliant live (near-perfect as their studio versions; Just see their performances at Wembley, Austin CL and Goat Island). They also have some good experimental songs (Like the ones in In Your Honor, Echoes... and Sonic Highways) God bless these guys and may they keep rock n roll alive!

Oh and also someone get Radiohead and Red Hot Chili Peppers higher on the list too...and don't let Linkin Park into the top ten
By far the #1 band, put on great shows and great albums - sharty
Dave Grohl shows the intelligence of Smells Like Teen Spirit and Heart Shaped Box, and has done it at least twice on every album of his. Nirvana was a great band, but Kurt lacked creativity and a lot of their songs (especially ones from Bleach) were just sound at some points. Three of their songs were amazing, and were arguably just lucky shots. Grohl took the best of Nirvana, cleaned it up, and made it a band. Bands like My Chemical Romance or FOB only have emo issues to attract fans, but the Foo Fighters are a mix of badass lyrics, touchy love songs, chill acoustic grooves, and the most well thought out rock I've ever heard. I honestly think that Dave Grohl is our 3rd best music writer (behind Lenon and McCartney, of course), and Foo Fighters is everything he's achieved and written, and is proof of his genius.
These guys have been rock solid for a long time, they made a big splash in the late 90's and did really solidify themselves as one of the pure rock bands in the 2000's; great albums, very strong singles, and super amazing mind blowing live shows, if you haven't seen them live make sure you do, we are very blessed to have dave and company, look forward to a great album coming up this fall!
Linkin Park is not that good. They're way over hyped. Green Day is pretty awesome but they're declining. The Foo Fighters put on the best shows. Dave Grohl is an amazing singer/performer. Taylor Hawkins kills it on the drums. The music is amazing and wins more awards. The Foo Fighters should be #1. By the way they are coming out with an album in 2014
The Foo Fighters emerged from the ashes of Nirvana, and re shaped modern rock. They are superior to Linkin Park, which is more of a rap metal band, anyway. The Foo Fighters are the pinnacle of rock today, derived directly from the sound of Nirvana, but more commercially successful and accessible.
Best Band ever definitely love 'rope and these days'. They are definitely legends in my books! Xx
The Foo Fighters put on great live shows and their albums are always great sellers. Wasting Light is their best album so far, which shows they may have no even peaked yet. And I don't think any other band here has a song quite like "Everlong".
Ok there some mistakes about that list
-First why is Linkin park 1st I mean how really?
-How is muse better then Foo fighters?
-How is 30 seconds to mars better then Red hot chili peppers?

Most of these problems are actually because of pop-lovers voting for that top-ten. Well they vote for the bands that sound like pop actually I mean linkin park has LOTS OF songs that are being listened by pop fans and they call themselves metal fans and that really annoys me. And that's probably why 30 seconds to mars, my chemical romance and muse get that much votes yes they are bands and they act like normal rock bands I mean they have electric guitars basses drums but some of their songs doesn't sound like rock at all actually muse has a lot of awesome songs yes but they have a lot of songs that have no difference then pop like "Madness" its one of their most watched videos on YouTube go listen it and you gonna see what I mean its NOT ROCK! And its being listened by pop fans! SO ...more
Really, do you think any other band on this list compares? There are too many great songs to just put them as an average band. Even Green Day just doesn't have the catalog of greatness to match them. Best rock band of the last 20 years.
This band has a "best of" album, but I never listen to it because most of the rest of their songs are just about as good. No band has had as many high-quality albums and songs as Foo Fighters. There is never a drop-off in quality!
A whole album in the garage, rifts and lyrics are filled with talent and have some what of a story/meaning. "wake me up when september ends" what is that? lol... I thought this band would actually be number 1 by a long shot
Who knew that the demos that Dave Grohl recorded in 1994 on his own would serve as the spark for what became one of the biggest rock bands in music, but Foo Fighters remain on top of the rock world.
I like nickelback more but I voted Foo Fighters because they put on a way better concert have more fame and just rock! My favorite song is definitely wheels so hardcore and awesome - CanadianSwag8
Foo Fighters have more grammy's and sales than other bands on this list I. E 30 seconds to mars who only have one average album to where as the Foo Fighters have millions more sold
Foo Fighters is awesome, and they still make new and good albums. Dave Grohl is a legend alive, even after nirvana he could make a new band and go to the top again!
They are an awesome band and they've been around for a while entertaining people with their great song, I.E. my hero, my all time Foo Fighters favorite! The pretender.
my top 5( cause I'm too lazy to list top 10 lmao)
1- foo fighters 2- linkin park 3- green day- muse 4- nickelback 5-killers - foofighter1996
Dave Grohl is the most influential singer/musician of the last decade. Best of You is one of the greatest songs ever written
Look, let's get one thing out of the way: this band is talented.

But the 2000's weren't their decade: the 1990's were better to them.
Foo Fighters are by far the best band of the 2000's. Followed by Rage Against the Machine, Stone Temple Pilots.
This band has rocked it since the 90's, and has been getting better and better every album they put out!
I honestly prefer A7X and Disturbed, but I really think Foo Fighters deserves the top spot here, due to them being more widely liked. If I had to choose what music off of the top ten here will be remembered in 50 years, it's definitely the Foo Fighters.
Foo Fighters are the best band of the 2000s. Green Day were good in the 90s but not so much anymore.