Muse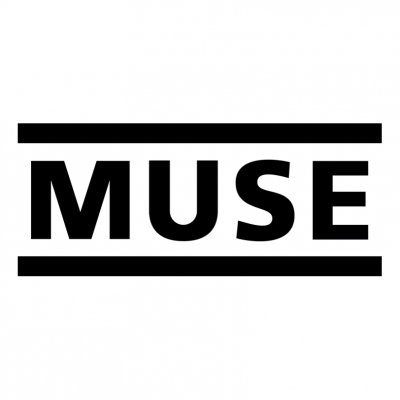 Uploaded by BKAllmighty
Info
Muse are an English alternative rock band from Teignmouth, Devon, formed in 1994. The members are Matt Bellamy (lead vocal, lead guitar, piano, keyboard), Dom Howard (drums, percussion) and Chris Wolstenholme (bass, backing vocals). They've won several awards including five MTV Awards, 8 NME Awards, ...
read more
.
Comments
Top
Popular
Newest
Green Day are my favourite band in the world, but Muse are a close second, and I have to admit that they are a much better band in terms of lyrical quality and diversity. Their songs are just other-worldly and great to listen to.

Matt Bellamy is one of the best guitarists in the world, and his vocals... Beautiful. Dom is pretty awesome on the drums. And Chris can play Bass amazingly. I mean, have you heard the bassline to Hysteria? It is probably the best bassline ever written, even better than Green Day's Longview bassline.

Muse are the gods of alternative rock. Love you guys; keep making rocking music.
Muse is the best band in the world today. Their electric live performances have garnered them multiple best live act awards, not to mention a Grammy for best rock album, The Resistance. They can do it all. From the more mainstream hard rock of much of the albums Absolution and Origin of Symmetry, to beautiful love songs across all albums, to the full blown, three part Exogenosis Symphony. The vocal talent of Matthew Bellamy continues to expand; his falsettos of the Showbiz era are unreal. Shredding guitar lines, catchy base riffs, beautiful piano parts and pulsing drum beats make this band the best in the world right now.
I'm sorry, linkin park are good but muse is the most consistent band ever, they have never made a song which can ever be called awful, and therefore they deserve the best band
Muse is, in my opinion, on a totally different level than every other rock band out there. Matthew Bellamy is talented beyond belief in his songwriting, guitar, vocal, and piano skills. Chris W. is an incredible bassist, and proof of that lies in songs like Supermassive Black Hole and Hysteria, and provides exceptional vocal support to Matt. Dominic Howard is also an incredible drummer, and manages to keep tempo perfectly throughout every song as well as give some kick-a$$ support to the band with his exceptional speed. Also, they are (again in my opinion) one of the only bands if not, TH only band out there that actually sounds better live thn they do on the albums they put out. Keep on rocking on Muse!
I like Linkin Park, but I must admit that it cannot be #1, because it doesn't have the talent that bands like The White Stripes (Elephant), Arctic Monkeys (Whatever People Say I Am, That's What I'm Not), The Strokes (Is This It), Coldplay (A Rush of Blood to the Head), Muse (Absoultion), and a lot of other bands have.
I vote for Muse because the band gives us amazing albums, from Showbiz to The 2nd Law (knowing that it is not their best record) but each one has an outstanding level of production, and each one has songs that I love, like Sunburn, Unintended, Falling Down, New Born, Bliss, Plug In Baby, Time Is Running Out, Sing for Absolution, Stockholm Syndrome, Map of the Problematique, Supermassive Black Hole, Starlight Uprising, Unnatural Selection, Undisclosed Desires, Supremacy, Animals, and Madness. Apart from being extremely good, they have extraordinary live performances, like HAARP (2007) and Muse: Live at Rome Olympic Stadium (2013).
So I think this is enough to know ...more
Muse is without doubt one of the best bands of this decade... Their songs are so lyrically meaningful. Not only their lyrics but the music they write is just so amazing.. Some bands start getting repetitive after a couple of albums but muse songs are so original... And moreover they are the best live act today. They totally deserve the top stop.
It is a band from another planet. Organized by three elements, which in turn have managed to edit more than eight albums, where each one is better than the other.

In short is the queen of the 21st century. And if anyone thinks he is an vulgar band, I advise to enjoy the show in Olympic Stadium Rome in 2013. MUSE thanks for exist.
Matt Bellamy. Matt Bellamy. Matt Bellamy the vocal god. Matt Bellamy the piano god. Matt Bellamy the guitar god. Matt Bellamy the songwriting god.

Not to mention the fact that Chris Wolstenholme and Dom Howard constitute one of the best rhythm sections in all of music.

If you honestly don't believe Muse is one of the greatest rock bands of all time, I urge you to listen to their albums Absolution or Origin of Symmetry in their entirety before making that call.
One of the most intelligent bands of our time. They just keep evolving into a more intense and stronger group. This band does not have one bad song in my honest opinion. Bands like this are what is needed in the repetitive rock and pop sequence that we hear on the radio today. Easily deserves to be number one.
Muse, and their "Outer-space" sound kick so much ass it's crazy. From their debut "Showbiz" in 1999, to "The 2nd Law", they have made so many good songs. They also have two of the best albums of the 2000's, "Origin of Symmetry" and "Absolution". I have to say, they beat any band out there today. Even Linkin Park.
This band deserves at more credit then it gets why would someone have a problem with muse
They stay out of the spotlight a lot they are amazing live they're albums are very popular they take on many genres people who are still stuck in the 60s refuse to like any new music that comes out these days even thought its really good
Muse should be on top of all these bands. They have developed such an amazing and unique sound at the same time incorporating intricate instrumentals and amazing vocals. The list should be

Muse
La Dispute
Audioslave
Linkin Park
Foo Fighters
Coldplay
Blink182
Rise Against
The White Stripes
The Black Keys
Matt's shredding and vocals combined with Christopher's steady bass and backing vocals, driven by Dominic's pounding drums makes amazing music. Even with their experimentation on The 2nd Law they remain amazing, even with a orchestra/dubstep/rock piece.
Impeccable musicians. Bellamy is this generations freddie mercury. They are versatile, extremely talented, and put on one of the best rock shows in history. Go see them live, it will completely change your perspective on rock (and classical) performance.
I'm a fan of Muse and of the 3 bands above this (Green Day, 30 seconds to mars, and Linkin Park ) but I can believe people vote them to be better than Muse, they should at least be on 2nd place if not first.

As far as musical talent comes they win the prize. This coming from a musician.
Three extremely talented musicians combined into one band to create some of the best music I have ever heard heck in my whole in my entire life and they make the sound of 5 with only 3! And I am listening to them while I am writing this!
Muse has by far the best songs and best albums; their live act is excellent, as their six consecutive NME awards for Best Live Act up through this year show. Linkin Park, 30 Seconds to Mars, and even Green Day are all mediocre compared to this band.
Amazing people, amazing band. 1. Matt's incredible vocals and guitar skills, 2. Chris' voice and bass, 3. Dom's an awesome drummer, 4. Them as people and their hilarious sense of humour, and finally 5. The three of them live, there are no words.
Muse is the best out of all of them. I have not heard such great modern rock music till I listened to muse. All their songs were great but if you listen to Exogenesis symphony I'm sure you will be definitely blown away by how good they sound. Not only that, listen to Supermassive black hole and then to uprising you will get a good sense of Matt Belamy's very wide vocal range
Seriously? This group was compared to Radiohead after the release of "Black Holes And Revelations" and Linkin Park is higher than them? God please provide me with the sweet release of death - 12cc
Matt Bellamy is one of the best singers of this generation, and one of the best guitarists of this generation. Add his piano-skills and songwriting capabilities and you have (in my opinion) the perfect band.
Though at first Muse was labeled as a copycat of Radiohead, they now have certainly proved themselves over and over to be much much more. Muse is my absolute favorite band, and I would love to see them at the top of the list.
Everyone says that Muse is good because they can play in so many different ways but there more than that. All there albums have been good and consistent but Black Holes and Revelations was definitely there best album.
I have to say, Muse is my favorite band. Matt has a wonderful voice, and all of their songs are amazing. In my opinion, two of their best songs are "Time is Running Out" and "Hysteria". It just has the sort of sound you would want...
I voted for muse because all of there songs are great... Simple fact. Nothing again Green Day and Linkin Park( I love them both) but muse is also better live than the other bands