Best Rock Bands of the 2000s
The Contenders: Page 4
61
Pearl Jam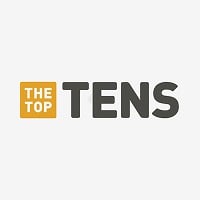 Pearl Jam is a Grunge Rock Band formed in Seattle, Washington in 1990. The band had comprised of Eddie Vedder, Mike McCready, Stone Gossard and Jeff Ament. ...read more.
Anywhere less than 10 is just stupid but 50? I'm guessing fans of Pearl Jam were so confident that they thought Pearl Jam would be at number 1 anyway! But seriously, if my mother likes a Grunge/Hard rock band they must be brilliant, I was expecting them to be at least in the top 10 and maybe number 1. For me the band of the 2000's that are even anywhere near as good as Pearl Jam are the Red Hot Chili Peppers but they are awful live, unlike Pearl Jam.
There are so many bands listed here that I would never think of as a band of the 2000's. Pearl Jam has influenced so many other bands if you've listened to them its obvious when you hear bands after them have taken their music into account and tried to branch of from their musical ideas. This bands ranking should be much higher than it is.
I have never even heard of a lot of the bands ahead of Pearl Jam, the ones I have are terrible. Hands down this is the best rock band of the last 2 decades. I would understand if you put them in a different category (like alternative), but since you didn't you need to lay off the crack pipe.
NUMBER 50?!?!?!? You people must be losing your minds Pearl Jam BELONGS in the top 5 this is not an even flow of bands that deserve to be in the top ten (Anyone who actually listens to Pearl Jam will get that I made a pun)
V 8 Comments
62
Billy Talent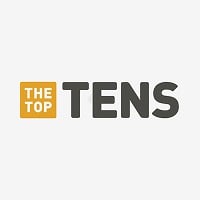 Billy Talent is a Canadian rock band from Mississauga, Ontario. They formed in 1993 with Benjamin Kowalewicz as the lead vocalist, Ian D'Sa on guitar, bassist Jon Gallant and drummer Aaron Solowoniuk.
Billy Talent is one of those canadian bands that are absolutely huge in every country except America. While being still popular in America, this does not even compare to their foreign popularity. Billy Talent has spawned hits such as "Try Honesty", "Fallen Leaves", and "Rusted From The Rain". - Sabres18
Love Billy Talent!

I mean I would have liked to get some more votes for like all time low, evanescence, fall out boy... But you know you can only vote for one :(

If Marianas trench and paramore were like they used to be (WHY DO THE GOOD BANDS MY CHILDHOOD BANDS HAVE TO CHANGE! ) I would vote for them. Marianas trench
Top 62? Very disappointing. This band is absolutely amazing, with fantastic tunes and breathtaking guitar solos. The unique voice of the lead singer creates an atmosphere that the listener wouldn't want to exit for a while. Relatable lyrics and motivational music.
Maybe not the best but they have a big Heart for Big True Rockn Roll
V 7 Comments
63 Animal Collective
64 Hawthorne Heights
65
Interpol
Sytlised darkly edged stripped down indie rock, whats not to like. Also without doubt in their original line up, the most visually striking band of the 00's. Vastly underrated except by those that know they're one of the greatest bands in the world...
Natural.. They are just pure. You can identify every guitar type when listening to their music
66
The Kills
So stoked to see the kills on the list, didn't expect it! They're a genuine, talented band unlike half on this list
67 Flight of the Conchords
68
The Mars Volta
Dude... This band is amazing. HOW DID THE JONAS BROTHERS OUTRANK THEM? Seriously if this is what the world is coming to, I hope for the zombie appocolypse.
Mars Volta 72... From point of view of real musical accomplishments MV should be in at least top 5. But of course, such lists as this only reflect popularity... and so many people just don't seem to know about what is really good music and real talent is and others have just not heard of them. Plus, unlike many great bands in this list, such as RATM or Metallica and many not so great others, they were truly a 00's band, and made their best contributions on that decade, not, like E.G. Metallica, in 80's and early 90's. but surely, there are many bands of 00's superior to 90% of this stupid list that are not even included in it. how can you even say what are the best bands of a decade when you really have listened, say, a dozen of them?
This band should be number one but people don't know whats good anymore so I'm not surprised...
They are better than 95% of this list
V 1 Comment
69
MGMT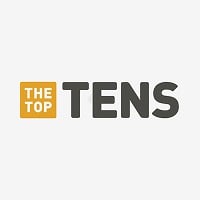 MGMT is an American rock band formed in 2002 by Benjamin Goldwasser and Andrew VanWyngarden. After the release of their first album, the members of their live band, Matthew Asti, James Richardson and Will Berman, joined the core band in the studio.
MGMT is one of the greatest band who plays elements from 60s and 70s. They bring psychedelic rock a whole new meaning and gives stoners a whole new psychedelic trip. They're album "congratulations" has some of the best lyrical ideas and musical creativity.
One of the best albums in my iTunes circulatory... one of the best albums of all time, for Electric Feel alone. MGMT is so unappreciative, however true fans know their quality, and they will continue to grow as a result of word-of-mouth.
congratulations was an amazing yet underappreciated album and oracular spectacular was amazing too. how nickelback, the most generic and terrible excuse for a rock band is even on the list is baffling
This is one of the best and most creative bands of this generation they should be so much higher on the list
V 2 Comments
70
Hollywood Undead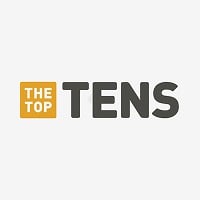 Hollywood Undead is an American rap rock band from Los Angeles, California, United States. They released their debut album, Swan Songs, on September 2, 2008, and their live CD/DVD Desperate Measures, on November 10, 2009. Their second studio album, American Tragedy, was released April 5, 2011. All of ...read more.
They changed my life, starting with Swan Songs, I liked more when Deuce was around. They were more rap back then, but going more rock today with DAnny. They are awesome
Hollywood undead is a very great rap rock band I have heard of
They are great because they mix rap and rock in a great way
HOLLYWOOD UNDEAD IS THE BEST AND THEY SHOULD BE #1!
V 6 Comments
71
Deep Purple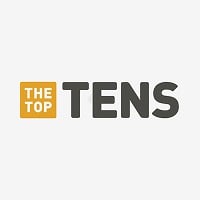 Deep Purple are an English rock band formed in Hertford in 1968. They are considered to be among the pioneers of heavy metal and modern hard rock, although their musical approach changed over the years. Originally formed as a progressive rock band, the band shifted to a heavier sound in 1970. Deep Purple, ...read more.
Rock evolved from this sound
DEEP THROAT
72
Audioslave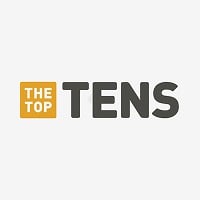 ...read more.
Vastly superior to the likes of Green Day and Linkin Park. Morello lays down some excellent riffs, while one of the greatest rock singers of all time sings meaningful lyrics. Also wrote the best rock song of the 2000s in "Show Me How To Live". Never got the respect they deserved.
We all have to remember when listening to this band that they only used GUITARS to make their signature psychedelic sound. Morello is one of the best guitarists to pick up the instrument and Chris has the grunge sound that helped shaped the genre. Amazing projects from an equally amazing group.
Way underrated. Impressive guitar playing and transcendent voice of Chris made this band so special, should be ranked in the top 10 at the bare minimum. Disappointing to see...
Probably the best rock band of the time. The fact that they older and past the new and upcoming bands definitely hurt they're legacy. Three all time great albums though.
V 7 Comments
73 LCD Soundsystem
74
Halestorm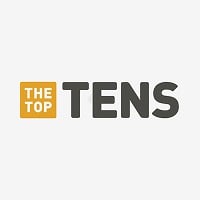 Halestorm is an American rock band from Red Lion, Pennsylvania, consisting of lead vocalist and guitarist Lzzy Hale, her brother drummer and percussionist Arejay Hale, guitarist Joe Hottinger, and bassist Josh Smith .
Lzzy Hale is one of the best female singers out there.
They're awesome! Enough said.
Every song they're ever made is just quality!
Pure Rock/ one word awesome
75
Yellowcard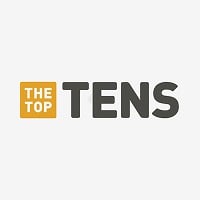 Definitely one of the most talented and underrated bands! They should be a lot higher than 254! There music and lyrics are great and they deserve to be in the top 20!
Way more iconic band in this decade than bands like deep purple that are currently higher rated. If they aren't top 25 then this list is a joke.
Underrated band, definitely rock, so I don't understand why it is not in this list
What a underrated band, dude.
V 1 Comment
76
Jimmy Eat World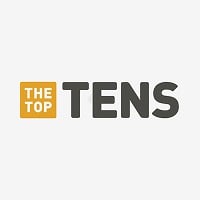 Jimmy Eat World is an American rock band from Mesa, Arizona, that formed in 1993. The band is composed of lead vocalist and guitarist Jim Adkins, guitarist and backing vocalist Tom Linton, bassist Rick Burch and drummer Zach Lind.
What?!?!? This band is down at 76? This band is the best ever!
I agree with the past posts this band should be at a higher level rank
This is a great band! Why so low?
good stuff
V 5 Comments
77
Killswitch Engage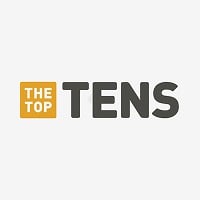 Killswitch Engage is an American metalcore band from Westfield, Massachusetts, formed in 1999 after the disbanding of Overcast and Aftershock.
Listening to them now, maybe one of the only bands that can make me flip over a bus' crushing breakdowns and some of the most motivating riffs I've ever heard. There so talented and tight I can listen to every album back to back and never tire of any songs.
They can rock their asses off come on now guys. Mike D. Is such a kick ass guitarist.
Killswitch is 100% my favorite forever. There is no point in argueing which band is better or whatever. There is no winning that argument. But where is ATR?
78
Godsmack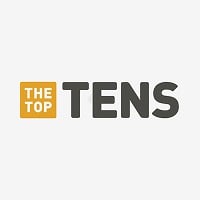 Godsmack is an American rock band from Lawrence, Massachusetts, formed in 1995. The band is composed of founder, frontman and songwriter Sully Erna, guitarist Tony Rombola, bassist Robbie Merrill, and drummer Shannon Larkin.
They rock harder then 80% of these bands out here. What is going on?
How are they so low over 50% of the so called bands above them are crap.
One of the greatest live bands I've seen, great music!
They should be much higher
V 6 Comments
79
Vampire Weekend
Very Creative and Innovative with their sounds and lyrics! They are very cultured and intellectual as the Ivy School boys they were. Think Mozart meets Lady Smith Black Mambaza meets simon and Garfunkel! They have a very polished preppy look to them and know how to put a damn good show LIVE.
Great band, can't ever be in a bad mood when listening to vampire weekend
The greatest indie rock band and the most unique band on the plant
80
Switchfoot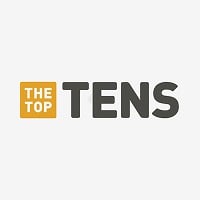 ARE you KIDDINg? THIS IS THE BEST BAND! SHOULD BE AT THE TOP!
Rarely does a rock band combine explosive guitars with an intense longing for meaning. Jon Foreman and Switchfoot, however, yearn for something more than what pop-culture is selling. "If I'm content as an artist to write a hit song or have a platinum record, then I'll have failed a lot of my fellow human beings, " says Foreman. "We have the best jobs in the world because we play music for a living and love doing it, but we didn't get into this to try and sell something. For us, it's about communicating and connecting with people on a different level. "
Listen to dare you to move, meant to live, and your love is a song And you wont find any reasons y they are not at the top!
Switchfoot is a superior band and the fact that they are more than just a band they are also role models is another reason they are so great. Their music is great and has meaning. They are popular among all peoples and its for a reason: they are talented!
THIS MUST BE A JOKE! I can't believe this. Switchfoot no.48. This band must at least be in the top 10. All switchfoot songs have great lyrics and tunes. Guys please listen to this band decide who is the best.
The best band.
V 7 Comments
PSearch List
Recommended Lists
Related Lists

Top 10 Best Alternative Rock and Metal Bands of the 2000s

Best Alternative Rock Bands of the 2000s

Top 10 Most Talented Rock/Metal Bands of the 2000s

Best Indie Rock Bands of the 2000s

Most Well Known Rock Bands of 2000s
List Stats
20,000 votes
318 listings
9 years, 272 days old

Top Remixes (90)

1. U2
2. Radiohead
3. The White Stripes

dplatt7

1. Linkin Park
2. System of a Down
3. Green Day

G-Force

1. Arctic Monkeys
2. Green Day
3. The Black Keys

MrYankee
View All 90
Posts
Error Reporting
See a factual error in these listings? Report it
here
.