Best Rock Bands of the 2000s
The Contenders: Page 7
121
Beyond the Black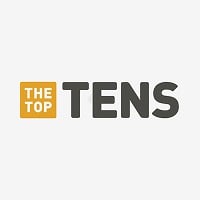 Beyond the Black is a German symphonic metal band from Mannheim originally consisting of Jennifer Haben (vocals), Nils Lesser (guitar), Christopher Hummels (guitar, vocals), Tobias Derer (drums), Erwin Schmidt (bass) and Michael Hauser (keyboard). As of August 2016, the members parted ways, with Haben ...read more.
122
Vanilla Ninja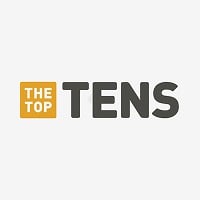 Vanilla Ninja is an Estonian pop rock and synth rock band consisting of Lenna Kuurmaa (lead vocals, guitar), Piret Järvis (vocals, guitar) and Katrin Siska (keyboards). Past members are Maarja Kivi and Triinu Kivilaan, both providing vocals and electric bass. ...read more.
123
Babyshambles
Pete and his boys
124 Wavves
125
Opeth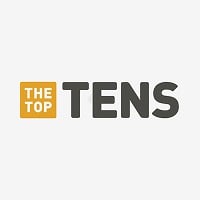 Opeth is a Swedish progressive death metal band from Stockholm, formed in 1990 by David Isberg, who invited Mikael Akerfeldt into the band as a bassist. Isberg ended up leaving the band, which lead to Mikael becoming the band's vocalist, guitarist, principal songwriter, and driving force. Along with ...read more.
Sweden progressive melodic also near avantgarde metal
126
Jet
No bad songs, best ROCK band of the 2000's! Seventeen, She's a Genius,
Cold Hard Bitch, K.I.A. , Rip It Up, Rollover DJ, Are you gonna be
my Girl? , Put your money where your mouth is, just to name a few.
This band is amazing. They should be in the the top 20 at least
These guys don't know what is a bad song. If Coldplay is a top 30 as they don't come up with radiohead&co (12), Jet deserves a top 40 as they don't come up with Foo Fighters&co. They are definitely the 2000's heart
V 1 Comment
127
The GazettE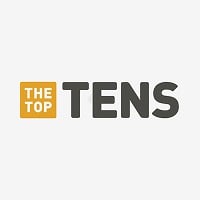 The Gazette, originally known as Gazette, is a Japanese visual kei rock band from Kanagawa formed in early 2002. The band is currently signed to Sony Music Records.
128 D'erlanger
129
Pendulum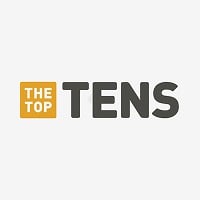 Pendulum is an Australian drum and bass and electronic rock band founded in 2002. Pendulum originally formed in the Australian city of Perth, Western Australia by Rob Swire, Gareth McGrillen, and Paul Harding.
Vote for the best drum and bass band!
130
Dir en grey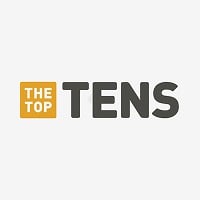 DIR EN GREY is a Japanese metal band formed in 1997 and currently signed to Firewall Div., a sub-division of Free-Will.
When my best friend first showed me Dir En Grey I fell in love with them instantly! They are just awesome! Their music quality changes in almost every Album and it keeps it very unique and fresh. I absolutely love Kyo's vocals and the guitars and bass in all of their songs just sound awesome. Its enough to make you want to head bang like crazy one moment. And sit and relax and let your mind wander the next. One of my favorite bands! - Alexandros94
Made six albums and one EP during the 2000's, these guys worked so hard on their music, they deserve a reward... How about getting in the TOP TEN!?
These guys are just pure.. Awesome. They deserve way higher than only being at 90. They at least deserve higher than L'arc~en~ciel
131
Live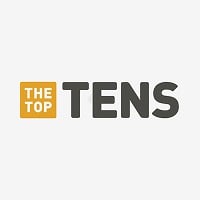 Live is an American rock band from York, Pennsylvania, composed of Chad Taylor, Patrick Dahlheimer, Chad Gracey, and Chris Shinn. Live's original lead singer Ed Kowalczyk left the band in November 2009.
Right up there with Pearl Jam! I Alone and The Distance is just fantastic.
132
Mindless Self Indulgence
Nothing can quite explain MSI. Not sure what they're doing on a rock list, but hey, I'm going to say something in their favour since they've made it here. Bizarre, Lovable, catchy and kickass vocals and just hnngh music in general. Check them out if you haven't!
133
B'z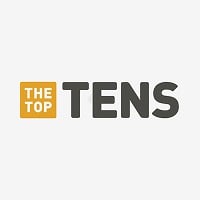 B'z is a Japanese rock duo, consisting of guitarist, composer and producer Takahiro "Tak" Matsumoto and vocalist and lyricist Koshi Inaba, known for their energetic hard-rock tracks and pop ballads.
134
Coheed and Cambria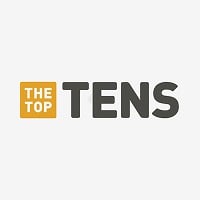 Coheed and Cambria is an American progressive rock band from Nyack, New York, formed in 1995. The band consists of Claudio Sanchez, Travis Stever, Josh Eppard, and Zach Cooper.
Funny how all the bands in the top ten are the most commercialized?... Just because of this, people instantly think they're God's gift to music.

Don't get me wrong, they're decent, but not the best rock has to offer unfortunately.
Tasty licks, groovy rhythm section. Songs create an atmosphere. At least top 5 of the 2000's, with Protest the Hero, Circa Survive, and The Mars Volta.
People clearly haven't listened to any of there music that have voted! They are simply awesome, listen to their music and you will agree
I'm gonna ride this plane, out of your life again
135
Chevelle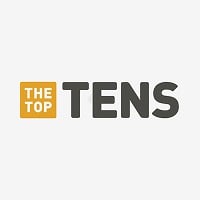 Chevelle is an American rock band that formed in 1995 in the Chicago suburb of Grayslake, Illinois. The band was originally composed of brothers: Pete Loeffler, Sam Loeffler and Joe Loeffler.
CheVelle, one of, if not THE most underrated Alt Metal bands of all time. Pete Loeffler's lyrics, though at times abstract, are always deep and seem to be well thought out. No rhyming with these guys. Just hard hitting melodic vocals driven by some of the heaviest guitar tones created from a three piece band.
This band is the definition of rock. Lifehouse? 3 doors down? Nickelback? Those bands are not even rock. Chevelle puts a new album out every two years and they just get better every time. Listen to Pinata on the new album. Then the rest of the album you will see what I'm saying.
I'm sorry just because your throwing a fit about your band does NOT mean you have the right to talk trash about bands such as three doors down and nickle back now shut up get over it!
This band should easily be in the top ten! Three doors down and nickelback suck!
V 8 Comments
136
Black Veil Brides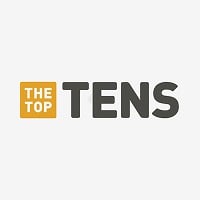 Black Veil Brides is an American rock band currently consisting of Andy Biersack (vocals), Jinxx (guitar), Jake Pitts (guitar), Christian Coma (drums) and Ashley Purdy (bass), that formed in 2006 in Ohio. ...read more.
Why is BVB at number 125? They deserve to at least be in the top 100 mean they are a great band and I know that some people don't like them cause they wear make up but I think that people who judge a band on how they look need to wake up and smell the god damn roses. Cause they are an amazing band that a lot of people can relate to.
They're new album definitely isn't the greatest. But Set the World on Fire is one of the best rock albums of all time. There isn't a bad song on it.
Wretched and the divine is right up their with top albums
BvB needs to be number 1! BVB for life!
V 12 Comments
137
Dream Theater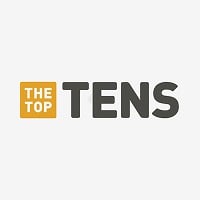 Dream Theater is an American progressive metal band. The band was formed in 1985 under the name of "Majesty", but had to change its name to Dream Theater later. ...read more.
In the 2000's these creators of progressive metal reached a worldwide audience with classics like Six Degrees of Inner Turbulence, Train of Thoughts, and Octavarium - so in my opinion they deserve a spot in the top twenty.
For the people who don't know them... Get a life!
They make metal work for me haha
I don't even know who these people are. - littledemand
138
OutKast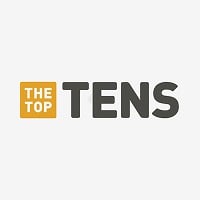 Outkast is an American hip hop duo formed in 1991, in East Point, Atlanta, Georgia, composed of Atlanta-based rappers André "André 3000" Benjamin (formerly known as Dré) and Antwan "Big Boi" Patton. The duo achieved both critical acclaim and commercial success in the 1990s and early 2000s, helping ...read more.
OutKast is the Run-D.M.C. of the 2000s. Since hip-hop is a genre of music that is not explored much, much like rock before the 1990s, OutKast is exactly what we needed. Listen to "Stankonia" and "Speakerbox/The Love Below". They're their best work.
139
Five Finger Death Punch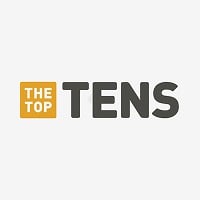 Five Finger Death Punch is an American heavy metal band from Las Vegas, Nevada. Formed in 2005, the band's name is derived from a fictional martial arts maneuver in the 2003 film Kill Bill.
What the hell five finger death punch should at least top 20. With kickin guitar solos and awesome drums. Not to mention awesome vocals.
168 excuse me what are you smoking this is top 20 at least
The only recently formed awesome rock/metal band
Should be in Top 10!
V 5 Comments
140
Staind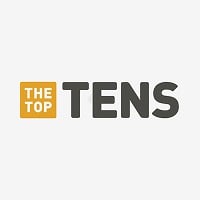 Staind was a heavy metal band formed in Springfield, Massachusetts in 1995. ...read more.
Amazing band Aaron's voice is simply amazing and he has written some of the best lyrics I have ever heard, every album is different but still amazing very underrated in my opinion...
Times have changed now. Hope they come out of hiatus to have a Greatest Hits album, at least. They are one amazing band, who I adore.
Staind's newer music may be softer and repetitive, but their older and newest album should be up in the ranks of the top 20 at least.
THIS BAND SHOULD BE TOP 10 WHAT IN THE WORLD
V 7 Comments
PSearch List
Recommended Lists
Related Lists

Top 10 Best Alternative Rock and Metal Bands of the 2000s

Best Alternative Rock Bands of the 2000s

Top 10 Most Talented Rock/Metal Bands of the 2000s

Best Indie Rock Bands of the 2000s

Most Well Known Rock Bands of 2000s
List Stats
20,000 votes
318 listings
9 years, 236 days old

Top Remixes (90)

1. U2
2. Radiohead
3. The White Stripes

dplatt7

1. Linkin Park
2. System of a Down
3. Green Day

G-Force

1. Muse
2. KoRn
3. Marilyn Manson

Lottastars
View All 90
Posts
Error Reporting
See a factual error in these listings? Report it
here
.