System of a Down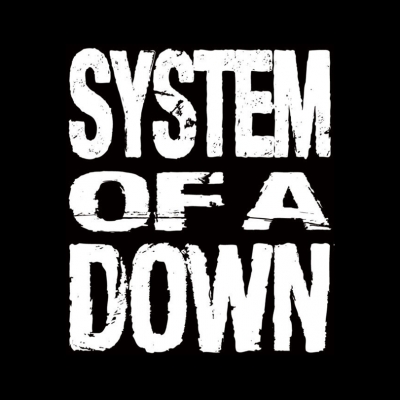 Uploaded by BKAllmighty
Info
System of a Down formed in 1994 as an Armenian-American Nu Metal group from Glendale, California . The band name is sometimes shortened to System or SOAD. ...
read more
.
Comments
Top
Popular
Newest
Oh my god why is system of a down all the way down here basically every song is a hit, they have about 30 to 40 hits and there sound is just amazing they should be the kings of the 2000s even though they should be like number 2 for the 1990s next to pearl jam but just listened to the best songs on Beverly the app there an mazing band should be number one of the 2000s
I've been listening to System of a Down since I was like 12 years old, had such a huge influence on my personality, awesome band, great message (at least behind some of the songs, if we leave out violent pornography and so on haha)

And I've seen them live last year, hands down, such an awesome performance!
These guys are WAY better than 30 STM, I mean how can they even compare? SOAD kicks ass, and I just don't understand.
HELLA what is System of a Down doing all the way down here? They have only released four albums yet they are the most popular nu-metal band (other than Linkin Park but they suck so whatever). That should tell you something about how bad-ass they are. - Duality
Yeah this is complete bull. If you were to look up on this very same website the best albums ever made you would see Toxicity somewhere in the 40s, which right off the bat makes System better than most of the bands voted ahead of them.
System of a Down is easily the most authentic rock n roll band of the 2000s, the decade in which rock collapsed in its own mediocrity. This band is the last rock band to actually kick ass and stick it to the government. The Foos, Linkin Park, Killers, Disturbed? These bands are a testament to why rock is dead, at least mainstream rock that is. Sure they can play but what do they bring to the table other than cliches and predictable power chords. To me, Toxicity was the last time a rock album woke me up, I didn't see it coming and that was 13 years ago. By the way, Avenenged and slipknot are pretentious bone heads without any roots in real music, hence forth they suck... Badly.
Seriously? Linkin Park is first. That's almost funny. System of a Down has made some of the best music I have heard! Gotta be higher up.
Some unique fantastic hard driving fast train to nowhere songs but they need to sweep that Cigaro song (or whatever it is called) under one of the stage carpets they perform on during concerts.
How are these Talented gentlemen activist not listed top 10? They had the merchandise, the concert sales, the back to back gold albums,... and they still were humble Afghan refugees who took the music world by storm. Serje Tankian is by far the most educated lead singer of our time. Give these guys what they're due and put them at Place number 3.
No body on this list beats the creativity put into every song like System of a Down. They are far and beyond greater than most bands in the top 10. This list is just a popularity contest.
This band should be in top 10. My top 10 rock bands are 1. System of a down 2. Linkin Park 3. Avenged Sevenfold 4. Muse 5. Breaking benjamin 6. Disturbed 7. Three days grace 8. Slipknot 9.30 seconds to mars 10. Trapt
Out out of all the bands that I've became a fan of since 2000 system of a down has left the biggest mark managing to still be my favorite band since 2001. I have every song from every album on my phone I can't say that for any other band I like on this list. I like linkin park but I love system and probably will for the rest of my lif
It's amazing that they are this far down on this list, deserve to be top 5 easily. One of the most original and incredible bands I've ever heard
Come on! System must be in the top 3!... It's a much better rock band.. One of its strongest points is their originality... Their songs are unique!
They are my number ones (hands down). I love the foreignness laced through every song. They should be up higher on this list for sure.
For me they are legends and I still listen to them. My favorite song chop suey! They should be number one one the list
System of a Down should be at least in the top 10. The most views on youtube for a rock band and awards speak people
System of a Down was the early 2000's version of Queen. they had male vocals plus harmonies to a T.
The best alt:metal band ever.. and the best band of 2000s (in my opinion)
Some good bands are on this list but System of a Down should be in the top 5. For me Linkin Park 3, Days Grace, Breaking Benjamin and the 'unrated' Seether should join them there. All have had big impacts on my life these last ten years.
Very best metal I've ever heard. Should be at least top 5 of the year 2000 - 2010 bands.
All this bands sucks, look in the underground, there is the real stuff
Man you need to listen to more good music like aerials and chop suey
Maybe the best Metal band of the new age. They are easily a top 10 band.
Should be number 1 spiders is great song