Best Rock Drummers
The Contenders: Page 11
201
Will Champion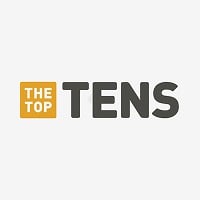 William "Will" Champion is an English musician and multi-instrumentalist, best known as the drummer and backing vocalist of the alternative rock band Coldplay.
Extremely talented musician and especially drummer. He should be in the top 20
Listen to 'Every teardrop is a waterfall'. He is awesome!
Oh will is the best drummer
He's amazing.
V 1 Comment
202
Dennis Chambers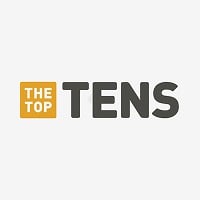 Milton "Dennis" Chambers, is an American drummer. He was inducted into the Modern Drummer Hall of Fame in 2001.
This Cat should be #1 HANDS DOWN! I have never to this date seen anyone as good as Dennis, and believe me I eat, drink, and sleep music... Dennis you ROCK my friend...
V 1 Comment
203
Derek Roddy
best drummer out there
fast
crazy blasts
insain endurance
good all around
204
Phil Selway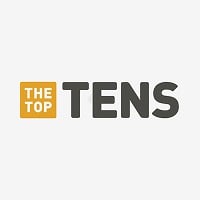 Philip James "Phil" Selway is an English musician, singer, and songwriter best known as the drummer of English rock group Radiohead.
The most amazingly accurate drummer of all time - MilesG102
How is he all the way down here? Phil may not be one to smash skills (as his playing is arguably more in line with a jazz drummer than rock) put his precision is impeccable and he is a vital part of the Radiohead soundscape.
He's the most artistic, his drumming is far from being by the numbers, it adds a sharp new dimension of atmosphere to the songs
I can't believe he's at the 150th position when such generic no talents are in the top 10. - PinkflASHES
Best use of irregular timings ever.
205
Ted Kirkpatrick
in 106? he is great!
he can play the drums really great, much better than many drummers in this list...
just listen to "Viento Borrascoso" or "Ark of Suffering", and you will now what REAL drumming is! - rock2metal
What a musician and the leader of an underrated progressive metal band.
Just cause no one has heard of the band dosen't mean he isn't amazing.
206
Jean-Paul Gaster
Definitely worth mentioning more than some of these "drummers" from cheesy bands. He stands out from every album they do.
Great creativity and exceptional timing and rhythm, definitely a stand out drummer
V 1 Comment
207
Ashton Irwin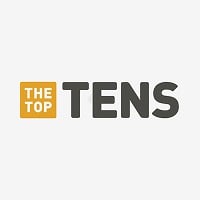 I know 5 seconds of summer is still a very young band but I think they're going to be really the next EPIC pop/rock band EVER! So maybe you should check them out
Ashton is an amazing drummer. Proven by recent videos too! He won 'Biggest Drum Personality' beating Travis Barker, Tommy Lee, and even Ringo Starr! If you go to a 5 Seconds of Summer show, you would be blown away by the drum show he puts on!
Ashton is great, his personality makes him even better. His drumming soothes me. Really great live too!
EVERY DRUMMER IS UNDERRATED COMPARED TO THIS BRAT! >:(
V 2 Comments
208
Cesar Zuiderwijk
Ask a few of this lists top drummers and they'll tell you: Cesar should be at least 199 places up!
This is the best drummer ever. I've been to his concert (band Golden Earring)
He played the stars of heaven and he is no longer the youngest
The most talented drummer of all-time.
Most people don't know how creative this guy actually is.
209
Matt Garstka
I wish that people wouldn't factor in history when voting or submitting favorites. The best means the best. Past and present. If somebody sets a record and the record is broken, the current record holder gets the title. Sure, Neil was absolutely incredible in the 70s and 80s. As was Bonham, and weckl, and Buddy rich before them. It's all about breaking barriers. Clearly no research was done, otherwise this absolute master, Matt Garstka, would be in the top 5. I doubt even polyrythm titans like Portnoy could hold a torch to matt. Every facet of drumming technique and skill has been mounted and mastered by Matt Garstka. The Albert Einstein of drumming if you will. Please folks, do some research. It's a wonder all three Matt's don't hold top 10 spots: greiner, happen, and garstka. If you don't care to learn whose setting the bar, then drums is not the instrument for you to take up. Never stop learning.
Matt is only 441 spots far from his earned position. Matt is easily right now one of the 10 best drummers of the world. Amazing creativity, accuracy, versatility...Please give AAL a listen and focus on Matt Garstka. He blew my mind and I've been a drummer for a long time.
The drummer of Animals as Leaders. I can't believe my ears when I hear him play. He has the most outstanding accuracy and style I've ever heard. Give him a listen.
Seriously, if Matt Garstka is 205th, Lars is 42584759th
V 1 Comment
210
Meg White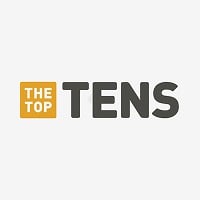 Megan Martha "Meg" White is an American drummer known for her work with Jack White in the Detroit rock duo The White Stripes.
461st! Okay, this is probably where she should be...
She really could bring it. Badass.
Nobody plays like meg.
It's true that he is not the best drummer ever but she should be on the top ten
212
Matt Tong
"Tong then sat at the drum kit and what they heard according to the three was "Magic, It's a sound we thought could possibly never exist"-There right if we thought Travis baker was fast... haven't seen Matt.. not only fast but he knows when to be heard when to be silent and invokes a feeling using anything necessary (ie guitar pedal) used in the song "Uniform" He deserves top 10 if not number 1 - Dame
The world's catchiest drummer. Listen to the outro to Helicopter by Bloc Party and you'll see what I mean. His fills are my favorite in all of rock, and Silent Alarm is one of the best rock drum albums out there. It's a shame he left Bloc Party; he's an absolute beast on the kit.
213
Mario Duplantier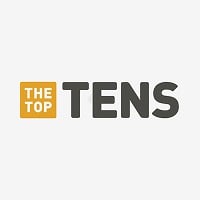 Mario Duplantier is a French musician and artist best known as the drummer of technical death metal band Gojira.
Too bad most people here don't like death metal. They would appreciate Mario Duplantier more, then.
Really mesmerizing drumming deserves at least to be at top 15
Come on he need to be in top five to make that top realistic!
Top 10 easily... He is even better live
214
John "Turbo" Leitch
Number one drummer in Or. Outside of Portland Oregon and Vacnouver Washington. John was called Turbo and you can only guess he is not just a drummer he is vocals and an entertainer. He believes you always do your best and you never let down your fans never. He has trained under world drummers. He had dedicated his life to music he is single no children, because he knows Music is number one to him. He drives a band to perfection. He can move a mountain with his music. Turbo was first introduced to Rush as a kid by his older brother, once he heard Rush he told his brother I am going to be better then them. He has made Drumming his Life and on stage he is bigger than life. He plays and puts on a show no matter what. I can not tell you how good he is he is professional all Music all about the clicks.

A phenomenal drummer. Its hard to take your eyes off of him when he plays. He can play pretty much anything. From covers to originals. You name it, he can play it. He fits his nickname "Turbo" for sure. He rocks. If you haven't had the privilege of seeing him play, you're missing out. He isn't only a drummer, he is a great promoter and is willing to help anyone else out there succeed in the music industry. He is dedicated and driven and works extremely hard to be the best.
Has to be one of the up and coming drummers in the nation! With is uncanny ability to replicate covers! This kid is also driven! You have yet to see his best side! Originals! This kid will be moving up quick!
It's been a long time since I heard a drummer with this much talent!
V 1 Comment
215
Jeremiah Green
Seriously, the best indie rock drummer ever to exist. Why is he this low? He deserves at least the top 50. Not necessarily better than Keith Moon or John Bonham, but one of the best for sure. Modest Mouse rules.
216
Atom Willard
Insanely Fast and Technical.
One of the best around right now.
V 1 Comment
217
Dave Weckl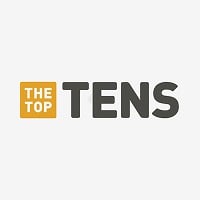 Uhh? This list makes no sense. Some of the best are on the backside of 100.
How the hell is Dave Weckl #166? Top Ten should be as follows: Neil Peart, Buddy Rich, Dave Weckl, Mike Portnoy, Steve Gadd, Dennis Chambers, John Bonham, Keith Moon, David Garabaldi, Questlove.
V 1 Comment
218
Phil Ehart
Kansas drummer is still one of the best out there. There diverse music ranges from a simple beat as in Point Of Know Return to a complex musical inspiration as is The Wall.
Deserves to be near the top.38 years as master drummer with Kansas
I think Phil Ehart is the Greatest!
No Way 343. Top 10 at least.
V 1 Comment
219
Justin Bieber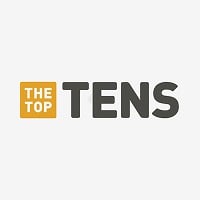 Justin Drew Bieber (born March 1, 1994) is a Canadian singer, song writer, and record producer. He currently resides in Ontario, Canada (despite once claiming he was Part-Indian) and he is Christian . He is the son of an author, Pattie Mallet . ...read more.
Should be #1
220
Barriemore Barlow
John Bonham in an interview called Barriemore Barlow his favorite drummer and he is so underrated
unbelievable, one of the best drummers of all time. I dont see how he cant already be on here.
John Bonham' s favorite drummer!
Great drummer
V 2 Comments
PSearch List
Recommended Lists
Related Lists

Top Ten Most Overrated Rock Drummers
Best Hard Rock-Metal Drummers

Most Influential Rock Drummers

Best Hard Rock Drummers of 2009
List Stats
151,000 votes
516 listings
10 years, 319 days old

Top Remixes (170)

1. John Bonham
2. Keith Moon
3. Neil Peart
Hypernova007

1. Danny Carey
2. John Bonham
3. Ginger Baker
TKE_BNuts117

1. Shannon Leto
2. Rob Bourdon
3. Jimmy The Rev Sullivan
rishabhpurohit
View All 170
Posts
This is not right
d3rrick95
Best Drummers
Toolarmy
Best Rock Drummers List Is A Joke!!!
Crazydudewithabeard
Best Rock Drummer.
MASAI97
This list is rediculous
nickblack
Error Reporting
See a factual error in these listings? Report it
here
.