Best Rock Drummers
The Contenders: Page 12
221
Dave McClain
Dave mcClain's not even in the top 100!? That is complete BS! He is one of the best drummers alive and this is just another case of him being way underrated. Listen to imperium, Locust, Asthetics of Hate, Halo... I could go on forever! Please people, get some brains. He is better than the majority of people in the top 10. Just because you're in a famous band doesn't classify you as being one the best drummers. It's the quality, not popularity.
He's one of the best drummers alive, just listen to some Songs of him (like Imperium) and you will see what I mean
If you have ever seen machine head live, you know why he should be in the top 10
His performance at Knebworth during Halo was awesome.
V 1 Comment
222
Fergal Lawler
My favorite drummer of all time, so good!
223
Matt Sorum
HE PLAYS LIKE A MACHINE! Yes, Steven Adler is better, but he plays better than a lot of these drummers! He is my favorite solo drummer.
224 Boris Williams
225
Arejay Hale
Halestorm's drummer. He is amazing, I saw them live, and he would throw the sticks in the air, kick a symbol and catch the sticks no problem! Listen to the Halestorm songs:
Love Bites (Won a 2012 Grammy Award)
I Miss the Misery (Was in a Bud Light commercial)
Freak Like Me (Hit number one on two US charts)
I Get Off
Really good live drummer, entertaining drum solo
How is Rocky Gray Ahead of Arejay Hale?
226
Rob Hirst
Brilliant drummer, watch the video for Power And The Passion and you'll see why
Should be in the top 20. Pete Townsend rated him 2nd after Keith Moon.
Underrated should be a lot higher
Rated highly amongst drummers
V 2 Comments
227
Matt Garstka
I wish that people wouldn't factor in history when voting or submitting favorites. The best means the best. Past and present. If somebody sets a record and the record is broken, the current record holder gets the title. Sure, Neil was absolutely incredible in the 70s and 80s. As was Bonham, and weckl, and Buddy rich before them. It's all about breaking barriers. Clearly no research was done, otherwise this absolute master, Matt Garstka, would be in the top 5. I doubt even polyrythm titans like Portnoy could hold a torch to matt. Every facet of drumming technique and skill has been mounted and mastered by Matt Garstka. The Albert Einstein of drumming if you will. Please folks, do some research. It's a wonder all three Matt's don't hold top 10 spots: greiner, happen, and garstka. If you don't care to learn whose setting the bar, then drums is not the instrument for you to take up. Never stop learning.
Matt is only 441 spots far from his earned position. Matt is easily right now one of the 10 best drummers of the world. Amazing creativity, accuracy, versatility...Please give AAL a listen and focus on Matt Garstka. He blew my mind and I've been a drummer for a long time.
The drummer of Animals as Leaders. I can't believe my ears when I hear him play. He has the most outstanding accuracy and style I've ever heard. Give him a listen.
228
Roy Mayorga
listen to him, when he was in Soulfly! especially in "Umambarauma". absolutely great
229 Dave Raun
230
Jordan Burns
For those of you who have never heard Strung Out, I strongly encourage you to hear 1 of their 13 records from start to finish. Then truthfully you will see why Jordan Burns is the epitome of progressive metal punk rock. Honestly he should at least be in the top 20. See for yourself.
How is this guy 124th on the list? Way better than most of the top ten (Toby Keith, Neil Peart, and The Rev excluded)
V 1 Comment
231
Adrian Young
Its not fair, how someone talented like him is that low rated.
He really deserves like Top 5!
absolutely under valued, tight-precise rhythm. in the top 15!
232 Jordan Rat Beard Hastings
233
Pat Torpey
He's one of the best rock/glam drummer of his era. he supposed to be the #2 because he plays jazz and slow rock
Yoda: "top ten he is! "
234
Graham Broad
Oh come on... check out Live at the Wall in Berlin... now that's drumming!
V 2 Comments
235
Yuya
Yuuya, from SID, he's very good, he has highly technique for all variety drums
236 Jimmy DeGrasso
237
B.J. Wilson
sigh... just looked through this lame list again and noticed he wasn't on it. another drummer that it should be criminal not to include on such a list, he was the prototype for john bonham, and although I'm not the biggest procol harum fan, this guy was INCREDIBLE. watch any videos of him on youtube and you will understand this guys indescribable style. bombastic, tasteful, and severely underrated, wilson will most likely be forgotten in the annals of time, as this list shows, which is just tragic. - wildaminal
He is one of the top drummers of all time. His unique style was unequaled. Listen to his work on Procol Harum's album 'Broken Barricades'. Amazing!
Listen to his drumming on, for example, Grand Hotel, and then vote.
Top, top drummer, if Jimmy Page wanted him in Led Zep he must have been tasty, one of the top 10 drummers of all time, hugely underrated by Joe public but not by his peers.
V 3 Comments
238
Omar Hakim
One of the sleekest jazz funk fusion drummers of all time. Played for Weather Report which as far as fusion goes are untouchable. OH played all the drum tracks on Dire Straights masterpiece album 'Brother in Arms' by flying to UK for two days and flying back cause the band's drummer simply did not meet the standard required. This is one of the testimonies for a fine drummer he is. Check out the videos for his solo sessions which are breath taking. Way to go Omar.
239
Choi Siwon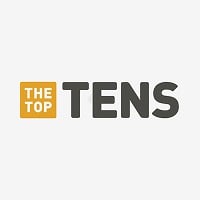 Alright, some would say he is in a Kpop band and doesn't count as a rock drummer, but he's amazing.
240
Bev Bevan
Bev being the progressive rock artist that he is absolutely shone with Electric Light Orchestra. Their live concerts were not to be missed. If you never got to see their shows, get their DVD Out Of The Blue. Lt's to die for.
Influenced Sean Page to play drums. Overdub master!
PSearch List
Recommended Lists
Related Lists

Top Ten Most Overrated Rock Drummers
Best Hard Rock-Metal Drummers

Most Influential Rock Drummers

Best Hard Rock Drummers of 2009
List StatsUpdated 24 Sep 2017
150,000 votes
515 listings
10 years, 259 days old

Top Remixes (168)

1. John Bonham
2. Keith Moon
3. Neil Peart
Hypernova007

1. Danny Carey
2. John Bonham
3. Ginger Baker
TKE_BNuts117

1. Shannon Leto
2. Rob Bourdon
3. Jimmy The Rev Sullivan
rishabhpurohit
View All 168
Posts
This is not right
d3rrick95
Best Drummers
Toolarmy
Best Rock Drummers List Is A Joke!!!
Crazydudewithabeard
Best Rock Drummer.
MASAI97
This list is rediculous
nickblack
Error Reporting
See a factual error in these listings? Report it
here
.