Best Rock Drummers
The Contenders: Page 16
301
Joe Vitale
Toured the world with (in their heyday) Peter Frampton, The Eagles, Joe Walsh, Crosby, Stills, Nash, Young... You talk about your rock star life...
V 1 Comment
302
Corky Laing
Any list like this is purely subjective but for pure snack-you-in-the-face rock and roll Corky is hard to beat.
303
Robb Reiner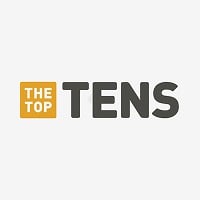 Normally I would vote for Paul rudd since ac/DC is my fab band but this guy is amazing at drumming lok up white rhino on YouTube the drum solo is epic - Wasdxd
304
Shuji
He can plays with fantastic skills and very fast!
305
Paul Ferguson
At least 3 of the drummers in the top ten of this list would cite Paul as their major influence - highly underated and for no other reason than the fact that Killing Joke were the band that the press (still) love to hate - this man went where 99 of the drummers in this list would not dare to go. When others were punk, he was disco, when others were disco, he was tribal and when others were tribal, he was polished and precise - we are not worthy. - unspeakable
306 Jun Ji
307
Rupert Huber
saw him once at a concert in vienna! he hits the snare like hell! - martin22
308 Chris Gaylor
309
Rikki Rockett
Rikki is one hell of a drummer, he has a custom drum making company also. 25 yrs as Poison's drummer. Anybody that can last that long deserves to be higher then 254!
310 Ricky Ficarelli
311
D.H. Peligro
(former) Dead Kennedys Drummer. Very precise and extreme fast. He is the most underrated drummer.
312 Anton Rudi Kelces
313 Shinpei
314
Tim Day
This guy is good, fast, clean.. He played with Head East off and on from 94-2001 then again for some reunion shows, he also has played with Foghat and sat in for the Great Neil Peart when he had surgery in the 90's for several shows... Although he looks nothing like Peart he can mimic him to the exact beat... This is a guy who don't like the spotlight and never played to make million, he is now disabled from falling off his roof while cleaning his gutters and when they ran a story on him he asked for them not to mention he played in the rock biz... Because he did not want that to influence people to send him money for that reason... Tim is broke now, most all the money he made, he used to help his parent who both have cancer... There is very few videos of him playing but if you can find one or ever seen a show he was in with one of those bands you seen something special. His FB has him now living in a modest home in Springfield Il, near his family and struggling to make it as he is ...more
Yes I've seen him when he played with them at The Mansion in Springfield Illinois. Really good. It's a shame he can't play anymore. The guy is just real low key, never wanted the spotlight.
V 1 Comment
315
Fotis Benardo
Drummer of the Greek Death Metal Band Septic Flesh. He's got rhythm, Speed and gives in every single song a special tone that separates it from the others. Just excellent.
316
Tom Breyfogle
You are is very good rock drummer in secondhand serenade and in america, you is very the best in america daripada bob bryar and the rev, let's go change the worlds
317
Vik Foxx
This is insane drummer and have unique skills when he play for the band such as The Veronicas. He almost 50 years old and plays like young drummer today.
318
John Tempesta
One of the greatest drummers playing today! Far surpasses all of the others still playing and falls in the category of John Bonham, Keith Moon, Bill Ward (still alive but not doing much), etc.
319
Graeme Edge
Melodic, soothing, but kick butt. That's The Moody Blues. The drumming to any prog rock band is difficult. The Moody Blues are no exception.
320
Jerry Gaskill
Great drummer of King's X. Cornerstone of this killer, Texas-based art-funk-metal trio. Check out his work on Pleiades.
V 1 Comment
PSearch List
Recommended Lists
Related Lists

Top Ten Most Overrated Rock Drummers
Best Hard Rock-Metal Drummers

Most Influential Rock Drummers

Best Hard Rock Drummers of 2009
List Stats
151,000 votes
516 listings
11 years, 10 days old

Top Remixes (170)

1. John Bonham
2. Keith Moon
3. Neil Peart
Hypernova007

1. Danny Carey
2. John Bonham
3. Ginger Baker
TKE_BNuts117

1. Shannon Leto
2. Rob Bourdon
3. Jimmy The Rev Sullivan
rishabhpurohit
View All 170
Posts
This is not right
d3rrick95
Best Drummers
Toolarmy
Best Rock Drummers List Is A Joke!!!
Crazydudewithabeard
Best Rock Drummer.
MASAI97
This list is rediculous
nickblack
Error Reporting
See a factual error in these listings? Report it
here
.