Best Rock Drummers
The Contenders: Page 18
341
Jimmy Chamberlin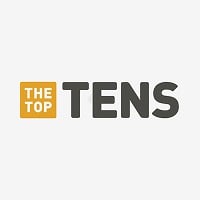 James Joseph "Jimmy" Chamberlin is an American drummer and record producer. He is best known as the drummer for the alternative rock band The Smashing Pumpkins.
I remember the first time I heard Cherub Rock. His style is unique and full of energy organized chaos. You can feel not just the beat but the emotion that he outputs. Allot of people aren't aware that when he showed up to be part of the pumpkins he was a mullet wearing jazz drummer that Billy said wouldn't fit in... Until he played.
It's odd. When you see Chamberlin up there, he looks either bored, or like it's too easy, but he's laying down these very smoothe, interlaced beats that mesh well with Corgan's sometimes erradic guitar and vocal work.
Despite Billy Corgan almost completely controlling the band's sound, The Smashing Pumpkins would not be the same without Chamberlin's signature sound. His drumming is unique and he has a lot of talent. Should be in top 10.
Super underrated just listen to jellybelly, tristessa,and geek U.S.A. those alone warrant a top ten spot.
V 11 Comments
342
Awaji Yukihiro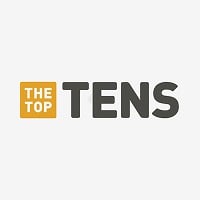 Awaji Yukihiro is a Japanese musician, best known as drummer of the rock band L'Arc-en-Ciel. He also sings and plays bass for his solo project, Acid Android. Before joining L'Arc-en-Ciel he was in the popular visual kei bands Zi:Kill and Die in Cries.
He is very very cool style Drummer and he is very very good stamina, I LOVE YUKIHIROO
the way he played the drums are very different from the others. Very fast, very accurate, very strong, and very typical. Thank god you have created Awaji Yukihiro as a new reference for drummers of the world. check the new single (GOOD LUCK MY WAY) 2011
first time I saw his playing, I felt like I watching a God of drummers. he is so awesome, so amazing, and incredible! oh God
Good!
V 41 Comments
343
Yoshiki Hayashi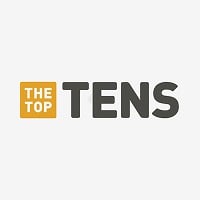 Yoshiki Hayashi is a Japanese musician, songwriter, composer and record producer. Better known by his stage name Yoshiki, he is best known as the leader and a co-founder of the heavy metal band X Japan, for which he is the drummer, pianist and main songwriter. The band achieved breakthrough success ...read more.
Yoshiki's drumming is by far the best. He doesn't just hit the drums fast and show off, he actually plays them beautifully.
I challenge all of the other drummers to play Art of Life. Good luck.
Watch the drum solo from "X Japan: The Last Live. " We are so ingnorant in the west! Just because he's not white doesn't mean he's not good... Hands down Yoshiki wins this. Neil Peart, John Bonham, Keith Moon... great players... but Yoshiki: GOD
Yoshiki have some different style than most other drummer, he's more concerned with harmony not the speed and severity of percussion. Not many drummers who can do that, because to do that requires intelligence and a high sense of music.
But you have to look at genres and see what supports such, you can't just say that against metal, because metal is very fast and heavy which needs speed and lots of percussion. Saying that someone is unintelligent for not playing the music you like to hear is ignorant and closed-minded. - HiBye
Why is Lars Ulrich in the top 10? He sucks!
V 127 Comments
344
Travis Smith
I've been a drummer for 10 years and he is by far the drummer I learned the most from studying. I have most of their songs memorized too. That took me the better part of 6 years to do. Gotten to meet trivium on numerous occasions and I enjoyed it every time.
One of the most insane drummers ever to be on the death metal scene, awesome double bass and lighting fast feet
Best drummer ever in my opinion. fastest pedal hits I've ever heard - mike2fristick
V 2 Comments
345
Lance Garvin
THERE IS NO ABSOLUTE WAY LANCE GARVIN ISN'T AT THE TOP 10!!!! THIS GUY IS INSANE GOOD! CHECK OUT THEIR SONG REBORN EMPOWERED AND YOU'LL SEE HOW GOOD HE REALLY IS!
346
Peter Criss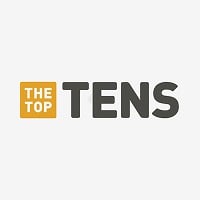 George Peter John Criscuola, better known by his stage name Peter Criss, is an American musician and actor, best known as a co-founder, the original drummer, and an occasional vocalist of the hard rock band Kiss.
Great rock jazz fusion drummer with the best feel kiss had in the 70s he's solos were simple but effective and had a powerful energy just listen to alive one and two and watch the old 76 Cobal Hall footage he was very good in his day and had a one of a kind style to his playing very underrated drummer!
Come on! This is PETER CRISS we are talking about!
Drummer of the legendary rock band KISS! The most bad ass drummer ever!
And his jazzy influence only makes him better!
He should be a helluva a lot higher than some of these rejects over here!
He's awesome! #1 if it were up to me
Peter Criss should not even bee in the top 500. Never a great drummer, but he was good and threw away and wasted most of his talent, He is someone you do not want to be around he is a true bad person who only thinks of himself
the catman
V 10 Comments
347
Tomas Haake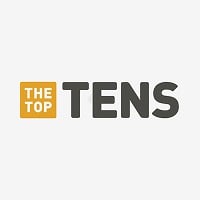 Tomas Haake is a Swedish drummer and main songwriter of the experimental metal band Meshuggah. He is known for his polyrhythms and technical ability. In 2012, he was named the 5th best Modern Metal drummer by MetalSucks.net. He was named the number one drummer in the "Metal" category, in the July 2008 ...read more.
This guy is probably the best drummer ever. What the hell is someone doing from thirty seconds to mars and Avenged Sevenfold above tomas haake. Seriously. - camsell123
Just listen to 'I' by Meshuggah. There's one stage there where he's playing in 3 different times! I don't care who you are. That's incredibly difficult.
the absolute best, most techniqual drummer ever no one comes even remotely close! listen to destroy, erase improve
Bleed and The Demon's Name is Surveillance. I think I've said enough.
V 5 Comments
348 Questlove
349
Kai
he is so talented on drum with his style when he played drum I believe that he will become the great drummer in the future!
Kai is a GOD of drums. He plays excellent and he shows us all his feelings and emotions during the play. I want that he become one of the 10 greatest drummers in the world!
I believe that Kai unique drummer) is found nowhere else! His game can be instantly recognizable by their unique style of play))) hearing day to remember forever
Ah come on! Kai on 30 and Shinya on 43? This is outrageous!
V 122 Comments
350
Kenneth Schalk
A great Prog/Metal drummer that deserves to be on the list. Polyrythms aren't easy.
351
Zak Starkey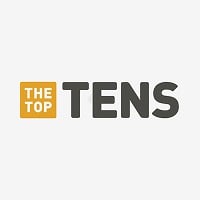 Zak Richard Starkey (born 13 September 1965) is an English rock drummer whose music career spans more than 30 years. He is best known for his work with the English rock band The Who, with whom he has performed and recorded since 1994, despite never having been an official member. He is also the third ...read more.
Warch him with the Who, better than Moon, sorry, apostacy, but true.
352
Tony Williams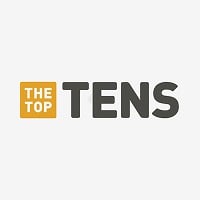 353
Sonny Emory
plays the fastest single stroke on the snare or around the kit, ever...BEST DRUMMER IN THE UNIVERSE!!!
V 1 Comment
354
Chad Szeliga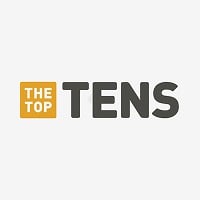 Chad Szeliga is an American drummer and percussionist from Elyria, Ohio. He is best known as the former drummer for the band Breaking Benjamin.
Ok.. being a drummer myself I can say without a doubt that Chad should be in the top 10. His playing has absolutely been the biggest influence on my own. I have studied his playing religiously and have found his style to gel very well with my own.. which I know may make me a little bias but whatever. He is so technical and dynamic.. knows when to shine and when to let the music breath. "Musical" is the word that comes to mind when describing his playing. His presence (in my opinion) has brought so much more to Breaking Benjamin. I think any true, serious musician has to agree that Chad is one of, if not the best, rock drummer of our time. A true student of his craft. Congratulations Chad! You deserve every bit of acclaim you have accuired. I could go on.. but who wants to be bored with the details.. haha. Chad is the best! Period.
Chad is the most amazing drummer I have ever seen! One of the many reasons why he is so amazing is how he really works with Ben Burnleys amazing voice. (The lead singer For Breaking Benjamin) He Even has videos showing how to play some of Breaking Benjamins songs. That is petty awesome if you ask me because he is going out of his way to involve himself with his fans and taking time out of his busy schedule. I think he should be number one cause he damn well deserves it. If you don't know who this is I highly recommend checking into him and Breaking Benjamin cause he and Breaking Benjamin are The Best!
I've seen Chad play on numerous occasions live, from the lowly side bar venue to the big stage, and I have to say that in any setting I've seen him play his ability to improvise is outstanding! From the large kit at a sold out concert to a simple 3 piece set in the little corner bar, he makes anything he plays sound fantastic. The fact that he enjoys playing at the smaller scale establishments with other artists says a lot in itself. This man loves to play no matter the setting, and he doesn't let his success with Breaking Benjamin keep him from going back to his roots.
This dude is one awesome drummer. He deserves way more recognition than he gets. At the very least he's got the skill to be in the top 10.
V 82 Comments
355
Eddie Van Halen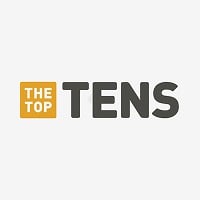 Edward Lodewijk "Eddie" Van Halen is a Dutch-American musician, songwriter and producer. He is best known as the lead guitarist, occasional keyboardist and co-founder of the hard rock band Van Halen.
There's a song Van Halen did called "Crossing Over. " It was a B-side of a single in the US, and a bonus track in Japan. On it, he sings and plays ALL the instruments on one channel (can't remember if it's the left or right), and the rest of the band does their thing on the other channel. So, if you pan your speakers to the correct side, you can hear him playing.
Eddie Van Halen plays guitar and piano. Albeit, it's a little known fact that the piano is a percussion instrument, not a string instrument (I play piano) it doesn't make Edward a drummer. It's his brother Alex that is the drummer in the family.
plays drums with his feet upside down underwater
V 1 Comment
356
Bun E. Carlos
I was listening to Dream Police and was impressed so much with how Bun E's playing "blended" in I had to look and see where he placed in the world of drumming.

My personal opinion is that if you don't hear the drums you got yourself a great drummer. It simply means they are one with the song. Great skill required here.

There are many other factors, I know, but if they hurt the sound of the band or damage the song or music, then what good are they.

As Hippocrates said... Physician "do no harm"...
Cheap Trick are one of the most influential bands of the past 30 years, and one of the reasons for that is their heavy rhythm section and the crisp and steady drumming of Bun E. Carlos.
A very underrated drummer. Not a big crasher, but capable, steady and one of the best. John Lennon thought so too.
On the drums! Mr. Bun E. Carlos!
V 5 Comments
357
Shawn Priest
just go look him up. he is the most insane drummer i have ever seen. i have spent my life looking at drummers and he is right up there with neil peart. best grav i have ever heard.
358
Vic Mercado
He plays really cool beat with his drums, he can do an amazing drum solo, also some free solo with his drum with losing his momentum and tone. I didn't know that his from Philippines.
Without a doubt currently the best drummer in the Philippines. Bring back Bamboo!
359 Derek Grant
360
Tom Brechtlein
absolute n. 1 blues/jazz drummer!
PSearch List
Recommended Lists
Related Lists

Top Ten Most Overrated Rock Drummers
Best Hard Rock-Metal Drummers

Most Influential Rock Drummers

Best Hard Rock Drummers of 2009
List StatsUpdated 19 Oct 2017
150,000 votes
515 listings
10 years, 284 days old

Top Remixes (168)

1. John Bonham
2. Keith Moon
3. Neil Peart
Hypernova007

1. Danny Carey
2. John Bonham
3. Ginger Baker
TKE_BNuts117

1. Shannon Leto
2. Rob Bourdon
3. Jimmy The Rev Sullivan
rishabhpurohit
View All 168
Posts
This is not right
d3rrick95
Best Drummers
Toolarmy
Best Rock Drummers List Is A Joke!!!
Crazydudewithabeard
Best Rock Drummer.
MASAI97
This list is rediculous
nickblack
Error Reporting
See a factual error in these listings? Report it
here
.