Best Rock Drummers
The Contenders: Page 3
41
Taylor Hawkins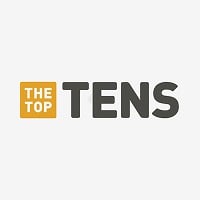 Oliver Taylor Hawkins is an American musician, best known as the drummer of the rock band Foo Fighters.
Although the other drummers on this list are amazing I think that Taylor should be much higher. Playing in a band with the legend that is Dave Grohl isn't easy yet he is still amazing. Plus he plays in one of the best bands of the 21st century so...
HOW IS HE BELOW PHILL COLLINS AND CHARLIE WATTS AND RINGO STAR, Yes charlie is out of the stones and ringo is out of the beatles but these are the most recognized rock bands but Taylor should at least be in the top 20 he is in the Foo Fighters been with them for like 16 yeas man! And also working along side the rock god Dave Grohl he should be at least in the top 5 but Taylor deserves to be in the top 20
Taylor Hawkins and Travis Barker are the best drummers of the 2010's era so far and are both in amazing bands, should be higher considering his achievements with Foo Fighters for 16 years
He is (in my opinion) the best dummer that is active/alive today. He has the best groove, best fills, fastest, best precision, most energy, best taste in music, second best humour (after Dave Grohl) and second best personality (after Dave Grohl). The best drummer in history is John Bonham, but Taylor Hawkins is the second best, and he is by far the drummer that is still active.
V 21 Comments
42
John Dolmayan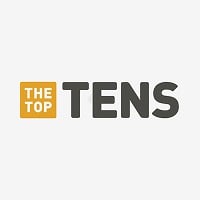 John Dolmayan is a Lebanese-born Armenian–American songwriter and drummer. He is best known as the drummer of System of a Down.
Has anyone heard Cigaro, Chop Suey, BYOB or Attack? Listen to those songs and tell me that John shouldn't be higher up on this list - SoldierSide1224
System is on hiatus. They are now away from media. That doesn't means they can't play. John, Daron, Shavo are some of the all time greatest. - arpanhmr
He has everything. He can play anything. - arpanhmr
Love this Guy
V 42 Comments
43
George Kollias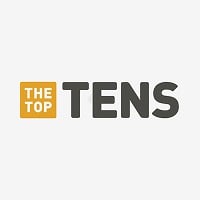 Georgios "George" Kollias is a Greek heavy metal drummer and music teacher best known for his work with American technical death metal band Nile.
In Sacrifice Unto Sebek on the album Annihilation of the Wicked...notably...he has some of the fastest feet of any drummer to date... his double bass speed clocks in at 265bpm (16th notes) or 1060 single strokes of the bass pedal if measured over a one minute time scale
Not a big fan of Nile, my fave band is DEATH but George kollias from Nile is a machine, easily the wolds best drummer, no one on this list can come close to his drumming style. I bet if we could get all these drummers on this list to compete against each other in a real life competition George will blow the rest away. And All the voters who have voted otherwise will be in shock with there jaws dropped
This list seems to be ranked by sexual appeal for girls, not by any sort of talent whatsoever. George Kollias isn't only about being fast since he can play nearly anything.
Literally won the record for fastest blast beat ever.
Doesn't that mean anything?
V 3 Comments
44
Rob Bourdon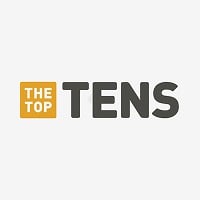 The diversity of Linkin Park's music means that Rob has to be a totally rounded drummer, which he is. The work he did to get 'Faint' right was extremely impressive!
Rob is the best drummer! LP fans love you so much!
He's the best... Crawling and one step closer is best songs played by rob! You rocks
OH COMMON GUYS...
I THINK THE MAN WHO HAS MADE THIS LIST HASN'T LISNT TO LINKIN PARK...
OTHER WISE HE WILL NOT DO THIS MISTAKE EVEN IN HIS WILDEST DREAMS...
HE SHOULD BE IN AT LEAST TOP 15...
PEER KAISER
V 127 Comments
45
Tommy Aldridge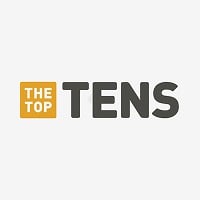 Blows all the others out the water! Makes hard rock drummers like Nicko McBrain and Lars Ulrich look like fools. Still on top of his game after all these years - are any of the others capable of that?
Tommy Aldridge deserves to be at least in the top 10. He's much better than lots of those that are above him here. - JR
An amazing drummer that deserves better place.
For me, is the best.
Plays with his bare hands... and his solo on "Tribute" set a standard for all drum solos
V 4 Comments
46
Steven Adler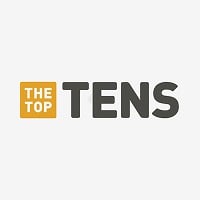 Steven Adler is an American musician. He is best known as the former drummer and co-songwriter of the hard rock band Guns N' Roses, with whom he achieved worldwide success in the late 1980s.
He should be higher bro I love this guy he's amazing as hell
Are you never heard paradise city, mr. Brownstone, rocket queen?
You must hear that!
Ok now that song, listen and then vote him!
He's truly amazing - ryanfarolddanielwenas
Not only is he the best drunmer! But he's heart is pure and he's so nice. He has such an awesome smile! I really admire the guy.. lets vote guys!
This guy w/ the rest of Guns N' Roses are lit! - rizzo824
V 22 Comments
47
Gene Hoglan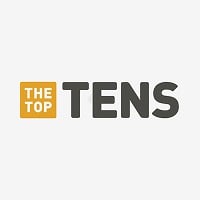 Eugene "Gene" Victor Hoglan II is an American drummer. He is acclaimed for his creativity in drum arrangements, including use of odd devices for percussion effects and his trademark lengthy double-kick drum rhythms.
Shame on you guys.. For what this guy has done and is doing, he deserves at least a Top 3 spot. It's not for some stupid reason that he has been nicknamed Gene "the Atomic Clock" Hoglan and the Human Drum Machine. You guys don't realise his influence on today's Metal drummers. IT IS HE WHO SHOWED DAVE LOMBARDO HOW TO UTILIZE THE DOUBLE BASS DRUM SET.
Been in Death and Strapping Young Lad, my two favorite extreme metal bands, and Gene added so much to them
Please, just check some of his work with Testament and you will realize some of his skill. Really amazing...
48
Kenney Jones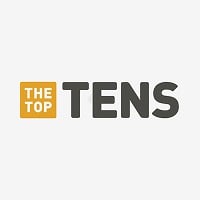 Kenneth Thomas "Kenney" Jones is a veteran English musician and drummer best known for his work in the groups The Small Faces, The Faces and then The Who, after Keith Moon's death in 1978. Jones was inducted into the Rock and Roll Hall of Fame in 2012 as a member of The Small Faces/Faces.
49
Brann Dailor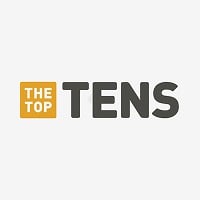 Brann Timothy Dailor is an American drummer/singer best known as a member of the Atlanta, Georgia metal band Mastodon, in which he is the drummer, backing vocalist, lead vocalist and primary lyricist.
He is one of the best drummers of all time. I don't understand how Lars is higher than him, honestly. Lars is AWFUL. But I digress. Mastodon is 4 incredible musicians banded together to make amazing music. But out of the 4 members, Brann is definitely the most talented. Don't believe me? Listen to the entire Leviathan album. All of his fills, all of his drum parts are absolutely stellar on the album. Still don't? Listen to Blood Mountain next. From the start of the album, The Wolf Is Loose, to the very end, he shows that he is truly amazing. The next album, Crack the Skye, he takes a bit of a step back to make a more well rounded album, but the first song, Oblivion, he plays that and SINGS! I am really looking forward to seeing them this summer.
What is this? Listen to Divinations by Mastodon. He's crazy good! He has insane rhythms that I doubt that you sir (the list-maker) could even comprehend. I play drums, guitar, bass, and many other instruments and I can tell you that the perfect match for Brann in terms of complexity would be Kirk Hammett and Flea. 71 is a reflection of poor judgement and just simply the fact that you don't listen to his music. Don't make a drumming list this long if you don't listen to all of them.
Brann is one of the best drummers today and he deserves more recognition as such. If you haven't heard him you need to. Even if you don't like the groups music, you will see (hear) he should be among the top five.
What more can I say about this beast... He can sing and play at the same time, and he is one of the best drummers of all time. Listen to anything off Leviathan or blood mountain and then try to argue that he isn't one of the greatest of all time
V 4 Comments
50
Eric Carr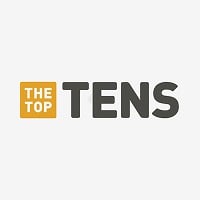 Paul Charles Caravello better known by his stage name Eric Carr, was an American musician who was the drummer for the rock band Kiss from 1980 to 1991. Caravello was selected as the new Kiss drummer after Peter Criss left, when he chose the stage name "Eric Carr" and took up the "Fox" persona.
I'm not a Kiss nut or a drummer but anyone who doubts Eric Carr as a drummer needs to listen/watch his solo on Animalize. Amazing.
HE is for sure in the best five drummers of all time! He was a pioneer and he has influenced some of the best drummers like Mike Portnoy. You can't say that Eric Carr is 48th on the list. He is the 2nd after John Bonham
Undoubtedly he is the best drummer, eric singer might be the sexiest but carr is best drummer kiss ever had. He actually made the KISS 80s
Should be #1
V 15 Comments
51
Thomas Lang
His undoubtedly THE best drummer of the world. Even though he is a specialist in rock, he versatility is absolutely amazing. He is definitely the king of modern drumming.
Maybe not a famous. But one of the greatest. If he would played in just one popular rock band, he would need a separate hit list. that's the gruesome fate of a studio and solo drummer
Great rock drummer. Will always remember him as I caught the tour of West, Bruce and Lang probably tied as my 5 choice with a drummer not on the list. But go back and listen to the first five albums Steve Miller did and if you followed TheSteve Miller band in the beginning with Tim Davis. What ever happened to Tim. I found no history of him after leaving the band and producing an album.
Listen to even a couple stOrk songs, or watch any popular drumming video by this guy, and then come back and see his ranking on this poll... That's what I thought.
V 4 Comments
52
Butch Trucks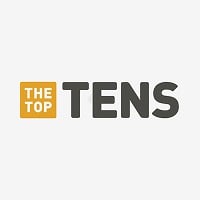 Claude Hudson "Butch" Trucks is an American drummer who is one of the founding members of The Allman Brothers Band. One of Trucks' first bands was local Jacksonville band The Vikings, who made one 7-inch record in 1964.
53
Dale Crover
Listen to the Melvins and you'll see why
Dale needs to be top 10
Amazing technique
54
Cozy Powell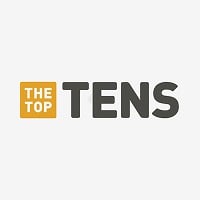 Colin Trevor "Cozy" Powell was an English rock drummer, who made his name with many major rock bands and artists like The Jeff Beck Group, Rainbow, Robert Plant, Whitesnake and Black Sabbath.
Cozy Powell should be in the top 10 along with John Bonham, Keith Moon, Ginger Baker, Nick Mason, Buddy Rich, Nick Mason, and a few more. Not only are these guys extremely talented but they are LEGENDS. Cozy Powell was one hell of a drummer and he worked with so many great musicians. He could hit real hard while still being dead accurate on the drums. Just watch his drum solo with Rainbow it is one of the best I've seen and I've seen quite a few.
Simply the best musical and high tech drummer both on stage live and on recording. My comments come from a lifetime of top flight drumming. Cozy a sad loss to the world of drumming RIP, super star.
I knew Cozy personally throughout my school life and til the day he was tragically killed.. A truly talented drummer who deserves to be at the other end of the poll! RIP dear friend X
Without a doubt a drumming legend should be in the top 10 along with Keith Moon Buddy Rich and Gene Krupa and Charlie Watts.
V 11 Comments
55
Larry Mullien
A distinct style, clearly inspired by his time in his marching band as he uses two hands on one drum for 16th notes. Brilliant!
It's not just a coincidence U2 are the best band in the world, they've got the best drummer in the world. As well as the best guitarist (The Edge), best singer (Bono) and best bass player (Adam Clayton). Best ever film theme tune (Mission Impossible) is by Adam Clayton and Larry Mullen, not Larry Mullien.
Listen to him: Sunday Bloody Sunday, Desire, Bullet The Blue Sky, I could go on. 'I Threw A Brick' also features an outstanding solo from him. Oh yeah, and the best ever snare fill in Pride. Seriously, listen to him. I can't believe he's 80th.
Should be much higher on the list. There are two many who's between him and the top!
V 10 Comments
56
Matt Cameron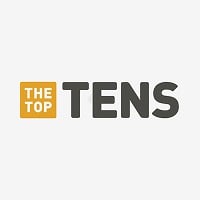 Matt Cameron is a American composer, and musician. He is mostly famous of being the drummer of three grunge bands: Soundagrden, Pearl Jam, and Temple of the Dog.
very tight groove, especially in soundgarden! he has a lot of idea for heavy songs.
The only drummer who can play for two of the most successful bands of the 90's (Pearl Jam and Soundgarden) at the same time. Not to mention ask of the super groups he's been in like temple of the dog. And yet he is still ranked 75th.
In not sure why he's #75. Pearl Jam has revolutionized rock and Cameron has played a major role not only on drums but also as a great songwriter, this coming from Vedder himself.
Listen to Jesus Christ Pose and Spoonman and tell me what he's doing at 56.
V 10 Comments
57 Scott Raynor
58
Jaimoe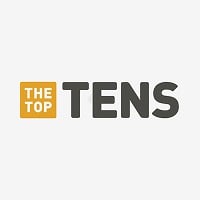 Jaimoe (and The Allman Brothers Band as a group) is very underrated, They completely changed Southern Rock
59
Arin Ilejay
Arin is awesome drummer. Not like The REV but He is good.
All arin haters go and listen hail to the king album
A good drummer but nothing compared to The Rev.
Wheres Vinnie? - dimebagd44
V 3 Comments
60
Charlie Benante
My apologise to Mr Benante... This is not serous, you deserve much better rank!
WHERE IS HE ON THE LIST?! One of THE most under-rated drummers out there.
Charlie! This guy is sick. Why not even in the top 50?
PSearch List
Recommended Lists
Related Lists

Top Ten Most Overrated Rock Drummers
Best Hard Rock-Metal Drummers

Most Influential Rock Drummers

Best Hard Rock Drummers of 2009
List Stats
151,000 votes
516 listings
11 years, 14 days old

Top Remixes (170)

1. John Bonham
2. Keith Moon
3. Neil Peart
Hypernova007

1. Danny Carey
2. John Bonham
3. Ginger Baker
TKE_BNuts117

1. Buddy Rich
2. Ginger Baker
3. Alex Van Halen
Biggoron
View All 170
Posts
This is not right
d3rrick95
Best Drummers
Toolarmy
Best Rock Drummers List Is A Joke!!!
Crazydudewithabeard
Best Rock Drummer.
MASAI97
This list is rediculous
nickblack
Error Reporting
See a factual error in these listings? Report it
here
.