Best Rock Drummers
The Contenders: Page 5
81
Chris Slade
the greatest all round drummer of all time
Watch video for thunderstruck. He is a tank!
His work on The Firm albums is amazing.
V 1 Comment
82
Frank Beard
Just barely in the top 100? Come on! If you listen to the drums on La Grange then you will know how talented he is - greatesttop10s
Frank should be in the top 25 at least. He's my favorite drummer ever
83
Mikkey Dee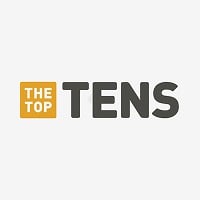 Easily the most talented drummer of all-time, and hailed so by great frontmen such as Lemmy Kilmister and King Diamond. Listen to "Hell Was Made In Heaven", Mikkey's up there with Lars, Bonham and Peart as the best. -
mostly underrated what the hell does Lars Ulrich in the front? he said "that he isn't a great drummer" he is just average :) and where the hell is clive bunker one of the greatest drummers all time
He should be top 10 no doubt! One of the best of all time
V 1 Comment
84
Jaki Liebezeit
should be number one on this list. tasteful, bombastic, and endlessly creative; jaki's technique was perfect, but the band he was in (Can) also had an insanely unique message they want to convey (not to mention they were some of the best experimental rockers of all time, with their influence reaching just about everywhere nowadays). I believe this is the problem with a lot of drummers nowadays (the rev, shannon leto, slipknot drummer), sure, they have great technique, but technique is only a means to convey your art, and if you don't have anything mind expanding and new to show, they shouldn't be included on this list. - wildaminal
Jaki isn't just a drummer.Jaki is a legend for himself, the man who inspired me to play the drums and create my own Band.Rest in Peace Jaki, We will miss you.
85
Dale Crover
Listen to the Melvins and you'll see why
86
Patrick Carney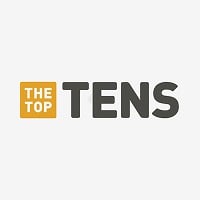 Patrick James Carney is an American musician best known as the drummer for The Black Keys, a blues rock band from Akron, Ohio.
Patrick has a certain style that works. He and Dan work well together and he can play basically any genre he wants. His drumming is complex and as I mentioned earlier just works. He is part of a duo that has basically revived rock music in this generation. The Black Keys are the best band of the 21st century
Get this guy above that Hollywood Undead crap - BrianScott01
V 1 Comment
87
Phil Rudd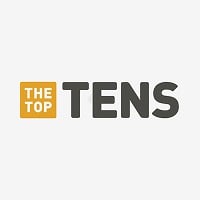 Phillip Hugh Norman Rudd is a New Zealand-based Australian drummer, best known for his membership in Australian hard rock band AC/DC from 1975 through 1983, and again from 1994 to 2015. Upon the 1977 departure of bass guitarist Mark Evans from AC/DC, Rudd became the only Australian-born member of the ...read more.
Phil Rudd is definitely a better drummer than he receives credit for. I do a lot of reading concerning rock bands, and I have seen time and time again that post AC/DC rock drummers credit Phil Rudd as one of their greatest influences and idols. The drumming in AC/DC's songs play a major role. Just listen and pay attention to the drum line. I don't believe a drummers skill should be based on how fast or how complicated they try to play, but more so how much their drumming adds to the song to make it powerful. That is what makes Phil Rudd one of the best.
Phil Rudd is the basis for all rock drummers. If he isn't hitting a beat it simple means it isn't needed. And he is just a machine. No fancy stuff this is hat drumming is about, set the beat and drive the song home!
One of the best absolute time-keeper drummer of all time. With Phil, less is more, and he can do much more with a simple 4/4 beat than fancy drummers with their fancy drumming. Rudd doesn't show off when he plays. Plus, he has that magic swing that no other drummer have.
Awesome drummer
just listen to him hold these guys togethet
V 10 Comments
88 Doug Clifford
89
Andy Ward
His name should definitely be added to this list. One of the most underrated drummers in prog rock history. Listen to Echoes and The Sleeper by Camel. His drumming is truly a masterpiece.
90
Steve Forrest
I really like him. He is so passionate, so dedicated. And crazy with all his tattoos and wild expressions. And he can sing too! Very talented.
It's a very brilliant drummer! Beautiful Sunshine Steve
He's always full of energy! Nobody can compare with him!
Amazing performer, a huge loss for Placebo.
V 133 Comments
91
Vinnie Paul Abbott
vinnie paul is one of the greatest drummers of all time, banging on the high-hat and the bass drum while slamming drum sticks on his snare and toms. and who's that guy who's #2 (better than john bonham?! no way). Yoshiki Hayashi? is that some kind of japanese footcream? - pauler94
man, Vinnie Paul at 65, thats just shame.. People, vote for the true legend, this is unexeptable, Steve Adler and Phil Collins are upper at the list, pretty darn bad opinion of him you have there... As the guys said, "God on the drums.. "
There are so many amazing drummers on this list, but Vinnie Paul knows exactly what he's doing behind a drum kit, and makes the raw power of Pantera even better with such well timed technicality.
Vinnie will blow your hair back and deserves to be top10
V 9 Comments
92
Nick Menza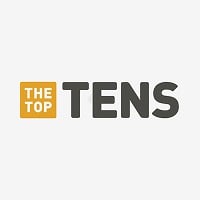 Nick Menza (1964-2016) was a professional drummer best known for his work in Megadeth from 1989-1998 and in 2004. He recorded drums on four of Megadeth's albums "Rust In Peace", "Countdown To Extinction", "Youthanasia", and "Cryptic Writings".
Nick Menza is probably one of the most talented drummers of the 80s heavy metal era (not that death metal crap). The way he drums is just fantastic to watch and listen to. - Haydos
nick menza is a very underated drummer. megadeth are one of the greatest metal bands ever and nick menza drummed for most of megadeths career.
Awesome

Can't Stop Listening Dread And The Fugitive Mind - prateekkathal
The guy gut ears, his drumming fits perfectly to the songs,
Can't get his drumming especially the outro at 'ashes in your mouth'
V 1 Comment
93
Jeff Porcaro
Hundreds of artists had to have Jeff Porcaro on their albums. His feel was like no other. Check out his shuffle on "Rosanna"
Just the best of all of them a top performer and a real nice guy. Too far down this list to make the list make sense
I can't believe Jeff Porcaro is ranked 150th. He was a much greater talent than the this ranking. He was simply awesome.
Technically superb and innovative drummer who really understood how the drums should fit into a song. Check out his work with Boz Scaggs and Steely Dan. A much missed musician who was taken too soon. God bless Jeff.
V 3 Comments
94
Brian Downey
Most under rated drummer in a great band. Not flashy and should be in top 10!
So underrated. Lays down the law and makes sure everyone keeps it
He is great, I saw him in 2012 in zwolle yeah
95
Don Henley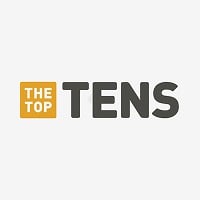 Donald Hugh "Don" Henley is an American singer-songwriter, producer, and drummer, best known as a founding member of the Eagles before launching a successful solo career.
He can't be overlooked with songs like Withcy Woman and Hotel California. Drums don't always have to be played super fast - even if a piece can be reproduced by a good musician reproduction is not the same as creation, and creation is a unique thing. I played Bass but when I hear Don Henley play I want to play drums. - ekos
V 1 Comment
96
Da Kurlzz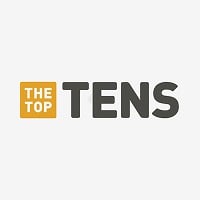 Without him Hollywood Undead will not be the same, his scream is amazing. During concerts he gives his all, and that's why the fans love him. He has an amazing personality.
A great drummer in Hollywood Undead.
97
Aaron Gillespie
Great drummer, his timing is impeccable. he's defiantly an influence on me music wise. oh and he can sing man! Love his music
His is just so talented. You can feel every drip of passion he have in music. His vocal is great too. Great singing.
He can drum amazingly, he can sing amazingly, at the same time! What more could you want?
He's fantastically talented. He should definitely be higher up the list than this.
V 1 Comment
98
Joey Kramer
For 30 years, he's been rockin, an inspiration to all.
he's very underrated and he can play drums very well - rock2metal
The drummer for the American rock band, Aerosmith.
Good coffee too.
V 3 Comments
99
Chester Thompson
All the way down at #89? This guy has one of the closest, if not the closest, drumming style to Phil Collins who is in the Top 30. They drum together live after all! - Oneside
V 1 Comment
100
Aki Hakala
Oh yes aki is the best drummer of the world, I love it when he edited his drums and the songs of the rasmus the drums makes perfect.
Aki is the best drummer in the world! His style is unique, always innovates with new rhythms in the band. He is very devoted to his work, is an exceptional person both with friends and families like us fans
I think that he is one of the best drummers of the history mas for the quantity of time with The Rasmus! And it is mas for the excellent convinaciones mas that it realizes and with all his inspiration and mas for managing to be every better day!
Best band, best albums, best songs therefore best drummer ever
V 22 Comments
PSearch List
Recommended Lists
Related Lists

Top Ten Most Overrated Rock Drummers
Best Hard Rock-Metal Drummers

Most Influential Rock Drummers

Best Hard Rock Drummers of 2009
List StatsUpdated 27 Jun 2017
149,000 votes
511 listings
10 years, 170 days old

Top Remixes (164)

1. John Bonham
2. Keith Moon
3. Neil Peart
Hypernova007

1. Shannon Leto
2. Rob Bourdon
3. Jimmy The Rev Sullivan
rishabhpurohit

1. Buddy Rich
2. Ginger Baker
3. Alex Van Halen
Biggoron
View All 164
Posts
This is not right
d3rrick95
Best Drummers
Toolarmy
Best Rock Drummers List Is A Joke!!!
Crazydudewithabeard
Best Rock Drummer.
MASAI97
This list is rediculous
nickblack
Error Reporting
See a factual error in these listings? Report it
here
.