Best Rock Drummers
The Contenders: Page 5
81
Vinnie Paul Abbott
vinnie paul is one of the greatest drummers of all time, banging on the high-hat and the bass drum while slamming drum sticks on his snare and toms. and who's that guy who's #2 (better than john bonham?! no way). Yoshiki Hayashi? is that some kind of japanese footcream? - pauler94
man, Vinnie Paul at 65, thats just shame.. People, vote for the true legend, this is unexeptable, Steve Adler and Phil Collins are upper at the list, pretty darn bad opinion of him you have there... As the guys said, "God on the drums.. "
There are so many amazing drummers on this list, but Vinnie Paul knows exactly what he's doing behind a drum kit, and makes the raw power of Pantera even better with such well timed technicality.
Vinnie will blow your hair back and deserves to be top10
V 9 Comments
82
Nick Menza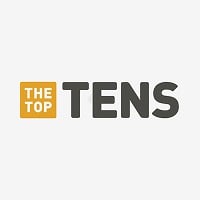 Nick Menza (1964-2016) was a professional drummer best known for his work in Megadeth from 1989-1998 and in 2004. He recorded drums on four of Megadeth's albums "Rust In Peace", "Countdown To Extinction", "Youthanasia", and "Cryptic Writings".
Nick Menza is probably one of the most talented drummers of the 80s heavy metal era (not that death metal crap). The way he drums is just fantastic to watch and listen to. - Haydos
nick menza is a very underated drummer. megadeth are one of the greatest metal bands ever and nick menza drummed for most of megadeths career.
Awesome

Can't Stop Listening Dread And The Fugitive Mind - prateekkathal
Rust In Peace, and he's still at 114. Jesus Christ. - AdamDestructorJr.
V 2 Comments
83
Jeff Porcaro
Jeff was an American drummer, songwriter, and record producer. In a career that spanned more than 20 years, Porcaro was best known for his work with the rock band Toto. Porcaro is one of the most recorded session musicians in history, working on hundreds of albums and thousands of sessions. - zee_ma
Hundreds of artists had to have Jeff Porcaro on their albums. His feel was like no other. Check out his shuffle on "Rosanna"
Just the best of all of them a top performer and a real nice guy. Too far down this list to make the list make sense
I have an old drum tutorial from Jeff Porcaro, that man was a drumming machine. - AdamDestructorJr.
V 5 Comments
84
Brian Downey
Most under rated drummer in a great band. Not flashy and should be in top 10!
I think "Bad Reputation" demonstrates his wonderfully light touch.
So underrated. Lays down the law and makes sure everyone keeps it
He is great, I saw him in 2012 in zwolle yeah
85
Don Henley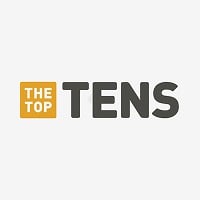 Donald Hugh "Don" Henley is an American singer-songwriter, producer, and drummer, best known as a founding member of the Eagles before launching a successful solo career.
He can't be overlooked with songs like Withcy Woman and Hotel California. Drums don't always have to be played super fast - even if a piece can be reproduced by a good musician reproduction is not the same as creation, and creation is a unique thing. I played Bass but when I hear Don Henley play I want to play drums. - ekos
Wrote some of the best songs in rock history. Helped in pioneering a new california rock sound back in the 70s than many bands followed afterwards. His drumming was perfect for the eagles and his voice is incredibly unique. Also known for putting mics on every drum in order to get better sound which hadn't been done before. Maybe not top 10 but definitely deserves a spot higher than 87
Awesome! And a really cool guy...
86
Da Kurlzz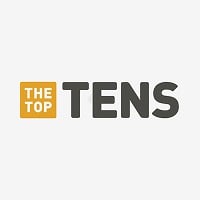 Without him Hollywood Undead will not be the same, his scream is amazing. During concerts he gives his all, and that's why the fans love him. He has an amazing personality.
A great drummer in Hollywood Undead.
87
Aaron Gillespie
Great drummer, his timing is impeccable. he's defiantly an influence on me music wise. oh and he can sing man! Love his music
His is just so talented. You can feel every drip of passion he have in music. His vocal is great too. Great singing.
He can drum amazingly, he can sing amazingly, at the same time! What more could you want?
He's fantastically talented. He should definitely be higher up the list than this.
V 1 Comment
88
Joey Kramer
For 30 years, he's been rockin, an inspiration to all.
he's very underrated and he can play drums very well - rock2metal
The drummer for the American rock band, Aerosmith.
Good coffee too.
V 3 Comments
89
Chester Thompson
All the way down at #89? This guy has one of the closest, if not the closest, drumming style to Phil Collins who is in the Top 30. They drum together live after all! - Oneside
Bad ass drummer
Los endos drum duet live with phil collins is incredible...
90
Budgie
Underrated genius!
The best drummer of all time. He is amazing. - wubbalubbadubdub
Emotional... suspense... explosion
91 Shaun Foist
92
Dave Mackintosh
. NOT EVEN IN TOP 20? ...
THIS GUY IS SIMPLY THE BEST IN THE WORLD.
HAS THE ABILITY TO PLAY ALONG WITH THE FASTEST OF ALL SOLOS AND RHYTHMS.
HE CAN PLAY ANY DRUM BEATS BY ANY OF THE DRUMMERS HERE. BUT NO OTHER DRUMMER HERE HAS THE POTENTIAL TO PLAY THE BEATS PLAYED BY HIM.
WATCH HIS DRUM SOLOS ON YouTube. HEROES OF OUR TIME IS SIMPLY AMAZING.
His speed is simply amazing, also keep in mind that he keeps up that incredible speed for about 7 minutes straight, he should be higher up
omg idk y this dude isn't already on here. his speed beats everyone on this list easy, just listen to Revolution Deathsquad
No. 100? Is this a joke? This guy is incredible!
V 2 Comments
93
Stephen Perkins
there's a reason that janes addiction are legends, perkins should be top 20 at least!
Of Jane's Addiction, Porno for Pyros, and Banyan, Perky is a rock god, looked up to by other drummers for decades, he will melt your brain live.
94
Neil Sanderson
Amazing drummer. He also plays piano and sings backing vocals.
Awesome drummer... I can't believe he's this low on the list.
Neil is an awesome drummer and backing vocalist!
V 1 Comment
95
Shannon Lucas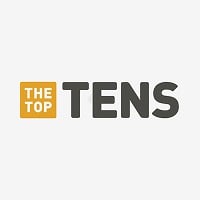 love em'
96
Cobus Potgieter
Man has extreme fluidity when playing and has some major hidden skills up his sleeve.
Hey might just be a youtube drummer, but he deserves a lot more attention than he does right now. Insane skills.
V 1 Comment
97 Jake Garland
98
Flo Mounier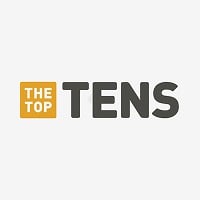 Flo Mounier is the drummer of technical death metal band Cryptopsy. He has toured Canada, Europe, Japan, Australia and the United States as a headlining act over the last 24 years, and combined record sales have reached over 300,000 copies to date.
99
Ronnie Vannucci Jr.
If there is anyone who knows the meaning of filling up the sound of a drum kit: it's, The Killers own, Ronnie Vannucci's Jr. Whet here he is keeping time or crashing out on his 18" hi hats he is almost always using every limb to play and fill up the bands sound. His independence of each of his hand and feet are nearly perfect. Listen to tracks like Move Away or The Way It Was. This classically trained jazz percussionist bring such a unique sound to rock n roll. You cannot understate Ronnie Vannucci's value as a drummer and performer!.
RONNIE SHOULD BE NUMBER ONE! He is a drumming animal! He puts so much energy and passion into every song. Just watch the clip from the Wembley gig before they played 'From here on out' then you'll know what I'm talking about.

Ronnie Vannucci Jr = LEGEND
Ronnie Vannucci Jr... Need I say more?

He's an awesome drummer and hard to cover as well, the way he bonds with his band and their music is just inspiring; to me as well.

An Amazing Drummer who deserves more credit.
The guy is a legend. His passion and skill are phenomenal.
V 11 Comments
100
Topper Headon
Topper Headon provided the beat for one of the greatest rock bands of all time, the Clash. He could project power, but with feel and musicality.

He was also one of the most versitile drummers ever. Whether it was hard driving punk rock, or reggae, jazz (or whatever else), he could do it all. Just listen to all of the different tempos and styles of music on London Calling and Sandinista. Vastly underrated drummer.
London Calling was one of the best albums of the era. Its multi-dimensional nature was due to Toppers drumming. Headon made the Clash --- neither Strummer nor Simonon were particularly good players. What made the band was Topper's drumming. Before and after him, there was no Clash.
Come on! Topper should be in the top 50 without a doubt! His style influenced so many drummers who came after and he is multi-instrumental as well.
The most underrated drummer of all time
PSearch List
Recommended Lists
Related Lists

Top Ten Most Overrated Rock Drummers
Best Hard Rock-Metal Drummers

Most Influential Rock Drummers

Best Hard Rock Drummers of 2009
List Stats
151,000 votes
517 listings
11 years, 45 days old

Top Remixes (171)

1. John Bonham
2. Keith Moon
3. Neil Peart
Hypernova007

1. Danny Carey
2. John Bonham
3. Ginger Baker
TKE_BNuts117

1. Shannon Leto
2. Rob Bourdon
3. Jimmy The Rev Sullivan
rishabhpurohit
View All 171
Posts
This is not right
d3rrick95
Best Drummers
Toolarmy
Best Rock Drummers List Is A Joke!!!
Crazydudewithabeard
Best Rock Drummer.
MASAI97
This list is rediculous
nickblack
Error Reporting
See a factual error in these listings? Report it
here
.