Best Rock Drummers
The Contenders: Page 7
121
Eric Singer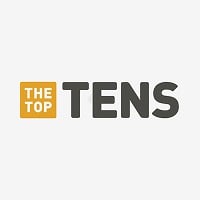 Eric Singer is an American hard rock and heavy metal drummer, best known as a member of Kiss, portraying The Catman originally played by Peter Criss.
Eric singer is Amazing, his only downfall is Eric Carr came first and Carr was the better Drummer there was something magical about Carr, But Eric Singer is a solid Stud himself, also one of the good guys and should be in the Top 8
Amazing drummer. I love his work with Badlands.
Why should singer so low he should be in the top ten at least top 100
One of the most solid drummers on this list, he's way to high.!
V 1 Comment
122
Mel Gaynor
Inspirational and under appreciated
123
Rian Dawson
Rian is a truly talented and passionate drummer. Just from listening to him talk about his band you can tell that drumming is his life. He gives it his all and it's clear. He's one kick ass drummer even if this list is for rock and not specifically pop punk.
124
Andols Herrick
Simply the best drummer around, his beats in songs such as "Jesus of Suburbia", "Dammit" and "Original Prankster" are just crazy. This man has changed the music world forever.
125
Steve Jocz
Well... for a rock band, we need a very good guitar player, a very good bass player AND a very good drummer. Sum 41 is a very good band so Steve Jocz IS a very good drummer. He must be on the top 10 :D I'm gonna see them in 13 July in France and it's my second show of them and no one can tell me that this band sucks.
Sorry for my English I'm French
Steve Jocz from SUM 41 is one of the best drummers of all time! Check his drum skills in Screaming Bloody Murder! The new album from SUM 41! It's heavy, and it's awesome!
He is highly under rated! Not saying he is the best but he should be higher than this, much better than Tre Cool and easily can do what travis can!
This shouldn't be for him! He should be in top tens
V 21 Comments
126
Stephen Morris
May not be one of the most recognized drummers due to his use of electronica, but listen to Joy division and New order records. Try to keep the speed and the balance this guy finds in their songs. Amazingly fast. One of the first drummers to use drum machines to back his tracks.
I agree!! He is very underrated and unappreciated and had to tolerate the abuse from producer Martin Hannett on the Joy Division albums.
How on hell Stephen is not on the top ten?! Incredible drummer, hear Age of Consent, Hurt or She"s Lost Control live. And on top of that, he is a very nice guy.
One of the most underrated musicians ever. Listen to Age of Consent if you don't believe me.
V 2 Comments
127
Christian Coma
Easily the best drummer ever. He plays like a nutter! Honestly, listen to him drum, and you'll wonder how he does it. Do Black Veil Brides give him RedBull or something before they play? Who knows. He's just amazing
The best drummer ever! He gets so into his music and has such a good time while doing it.
Best. Drummer. Ever. FULL STOP! - purdygirl2639
the best
V 6 Comments
128
RUKA
He is the best drummer he is the perfects man in the world he played so good he is the best human in my life he is my lifesaver really I love him so much he is the only man who I love I wish he lives in my country but he is only in Japan I wish so much that he come to Germany yes that's my onlyest wish I will meet him I will live with him together please ruka when you see this and anyone translate this for you come to my country pleasr I will see nightmare live
Ruka is in a band called Nightmare one of his best songs are White Room (No not the one by Creme. )
Ruka is very rude! But he's always playing with emotion, with intensity and feeling the power of every song
129
Joey Castillo
Is the best drummer in rock right now to me. He has a new fresh sound that is quick and on point.

130
Kami
Kami the best, fhf, fyobr which I know. It the God and sitting for shock it gives all itself(himself). Gave more precisely. We grieve over its death, such person as it should not die, for such people as Кami are not present more. Only it. Only Kami. Not only that it it is remarkable plays on drums, it also is very good itself(himself). A small angel with long red hair...

Kami is really amazing. As a drummer and as a person. Not "was", but "is". People are alive, when we keep them in our hearts. You are in our hearts, dear Kami-san. We remember You. Thank You from the bottom of our hearts. Rest in peace.
He is the best. Definitely.
There was something remarkable about Kami's drumming - whether playing something complex or simple, he never just simply 'drummed along' to the music in a way you'd expect - he always added something special. An amazing, truly underrated drummer who gets my vote.
His passing is such a huge loss in the Japanese rock scene. Hell, I 'd argue to the rock scene in general. He is a legendary drummer who loved to innovate with his work. He always ventured into new territory with his drumming and has inspired so many people to do the same. He was very passionate about drumming and it showed! He has enjoyed talking about how he decided a certain drum pattern for a new song in interviews and loved new experiences in his profession (The reason he joined Malice Mizer was because he liked their style of music and just asked the rest of the group personally if he could join). He was such a wonderful, sweet man and all the fans miss him so dearly.

Inarguably the best of the best.
131
Prairie Prince
Prairie is an awesome drummer. Definitely should be in the top 20. He is a great guy too...I know him personally. Very down to earth person and not just a fantastic drummer but a very talented artist as well. Rock on Prairie!
Absolute genius on drums. Saw him with Todd Rundgren recently and he adapts to any style without breaking sweat.
Tightest, in-the-pocket drummer ever. Seen him a dozen times and am always blown away. Wish he was higher on this list than where he is!
Declined to play with Journey. Journey settled for Ainsly Dubar. Prairie waneted more and opted to play drums for The Tubes, San Francisco based band. Amazing chops
V 3 Comments
132
Jason Bittner
This guy is amazing, he should be top 20 easily...200 bpm double bass and amazing metalcore fills.
wtf is he doin below all these worthless drummers vote him up noobs
133
Jason Costa
Jason Costa is amazing! Should be in the top ten! I don't think he's the best drummer, but come on, he needs votes! The top ten should be Joey Jordison, Neil Peart, The Rev, John Bonham, Danny Carey, Jason Costa, Nicko McBrain, Matt McDonough, Mike Wengren, and Shannon Larkin. And to the other guy who posted a comment for Jason, he did not play the drums on This Calling. He's only been with ATR for their last two albums (Overcome and For We Are Many).
Jason Costa has got to be in the top 75 and moving up. People just don't know who he is. Look him up and listen.
I can't believe after 100 entries Jason hasn't been one, id say he's a load better then Slipknots Joey. Listen to This Calling, amazing
134
Todd Sucherman
People voting this list apparently don't watch drummers very well. Sucherman has been voted number 1 and in the top 5 for years. Watch his drum cam videos and be impressed.
Fact is that he's been voted Number one on many list as well as Best Clinician. Hard hitting very thought out. I was blown away with him when we saw him with STYX back in May. Bass just thumped through you the entire concert but never distracting and very musical. yes this list is messed up he should be on the top 100.
This list is crap! Sucherman should be in the top 20. For him, it's not just about drumming. It's the method and mechanics- if you listen to him drum, you'll understand!
Overall best with biorhythms. Fantastic as cab be!
V 4 Comments
135
Billy Cobham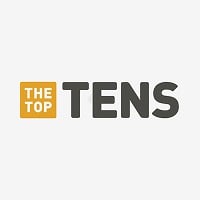 William Emanuel "Billy" Cobham is a Panamanian American jazz drummer, composer and bandleader, who permanently relocated to Switzerland during the late 1970s.
my god.. this is my first hour on this site and the lack of these three drummers on this list has shown me just who the target audience is for these lists.. sigh, is there any point to describing these incredible drummers when people are making inclusions based on things like "polyrhythms aren't easy" or "fastest drummer ever".. hopefully people will pull their heads out of their asses by the time they turn 20 (judging by the top 5 I'm guessing most of you are 13-18) - wildaminal
It is unbelievable that he rates this low, considering he is regarded by many as one of the greatest, for years and still is by many professional drummers I know.

Where is Airto Moreira, also unbelievable to be omitted from this list.
You obviously have never heard Billy Cobham.
You must be a real youngster. Most professional drummers can't hold a candle to him. Check out his first solo album, then tell me all the drummers you've rated ahead of him deserve their ranking. Idiots!
The best drummer ever.
V 2 Comments
136
Dave Abbruzzese
Nobody beats the crisp, grooving sound that Dave A brought to Pearl Jam. Too bad nobody who isn't a big Pearl Jam fan knows who he is.
137
John Densmore
This is bull! The Doors? Come on, John should be higher.
Higher! Just listen to "The End."
138
Steve Smith
I have listened to many a drum solo by Steve Smith, during his time with Journey, and he is, as I have heard Steve Perry say many times, "the best rock and roll drummer in the world."
Steve smith is in my opinion the best drummer ever
Can't believe this amazing Journey drummer is not listed here and yet Dean Castrovano is here and Steve is his hero.
139 David Lovering
140 Hayden Scott
PSearch List
Recommended Lists
Related Lists

Top Ten Most Overrated Rock Drummers
Best Hard Rock-Metal Drummers

Most Influential Rock Drummers

Best Hard Rock Drummers of 2009
List Stats
151,000 votes
516 listings
11 years, 15 days old

Top Remixes (170)

1. John Bonham
2. Keith Moon
3. Neil Peart
Hypernova007

1. Danny Carey
2. John Bonham
3. Ginger Baker
TKE_BNuts117

1. Shannon Leto
2. Rob Bourdon
3. Jimmy The Rev Sullivan
rishabhpurohit
View All 170
Posts
This is not right
d3rrick95
Best Drummers
Toolarmy
Best Rock Drummers List Is A Joke!!!
Crazydudewithabeard
Best Rock Drummer.
MASAI97
This list is rediculous
nickblack
Error Reporting
See a factual error in these listings? Report it
here
.