Best Rock Drummers
The Contenders: Page 8
141 Hayden Scott
142
Mikko Siren
Mikko is an extremely incredible drummer, but not only is he an amazingly talented musician, versatile and incredibly skilled and fast on the drums, but he is also a wonderful and very unique individual. Along with the other members of Apocalyptica, he takes the time out of his busy day to interact with fans after gigs, charming and amusing with his great sense of humor, and making people happy just by being his real, caring self. Pearl Drums have made videos focusing just on Mikko during a live Apocalyptica performance, and he has written and helped write spectacular songs for/with Apocalyptica over the years. Let's just say that the guys of Apocalyptica played with him for live shows and then officially added him as band member...
Mikko is an amazing musician. He has such passion when he plays! He gives and gets energy to and from the crowd! Not to mention he is a super nice guy. So many musicians don't seem to have the time or patients for the fans but I've met Mikko and he loves the "meet and greet" time as much as the Apocalyptica fans do! ! So for this reason and many more he should be voted as the best drummer!
Mikko is perhaps one of the most genuine people you will ever meet. He is extremely passionate about life and sharing that enthusiasm with every person he encounters. A jack of all trades and always caught smiling with such positive energy! Absolutely amazing drummer with so much to give to the audience during each live and recordings.
Incredible talent. Definitely deserves higher place on this list.
V 53 Comments
143
Vinnie Colaiuta
Just amazing, so technical. Seen him a few times and he makes a few on here listed above him look like amateurs.
The man. One of the best drummers alive. Just take a listen to his work with Frank Zappa and Jeff Beck and you'll see what I mean
One word: Zappa. Listen and learn.
V 3 Comments
144
Kang Min Hyuk
He is very cute, even his personality. His father taught him how to play drums but he himself cultivated his skills. He is so sentimental and easy to cry from bumping himself which makes him even cuter. We love him! Very young but talented. A singer, a drummer, and an actor. He also specializes with Flutes. I love his song, 'Star', it also shows how cute he is.

Though everyone calls him cute, he doesn't like it that much because he wants to be manly, but everything is fine with his looks! Cool, cute, mature...

He is also very clean, he is the one who cleans their room whenever they go out of town and he cleans it before complaining.
This young Korean boy does it with so much ease. Though he is known for his innocent puppy face, this boy has amazing skills too. He can act, sing and play three instruments including flute and piano. His drumming skills are so stylish that you will fall in love with him the moment you feel it. He is genuine, sweet, cute and talented. This 21 year old kid will definitely carve his name in the history of best drummers.. Love you Kang
God He is so damn cute. A very young Korean drummer who can also play flute and piano. This cute innocent puppy boy can play drums with so much style that you fall in love with him the very moment. His song "star" is sooo soulful. His drumming skills are so amazing.. I could watch him play drums the whole day without food and water. He is genuine, attractive and talented. He can sing, act and perform well on stage. This young master will definitely carve his name in the history of best drummers of the world in the near future. Love you Kang..
Only by the look, you can never tell he is very skillful. His drum skill is without any doubt. He's enriched himself with his drum skill range. He has the ability to play different genres. He does not limit himself to grow in terms of playing the drums. It can be seen he's improved a lot.
V 3 Comments
145
Clem Burke
He's cool! He got the drums under his control, but treats them not like slaves, but like a beautiful punk lady. In my mind he's simply the best drummer the world has ever seen.

Thank you Mr. Burke for so many magic musical moments!
The greatest 3 minutes drum kit ever, Blondie's Dreaming.. Debbie Harry vocals combined with Clem's madman 3 minutes rant is pure legendary. I totally challenge anyone to top his performance.
I just can't see how Clem is so far down on the list but am happy to see that at least he is recognized for the amazing drummer that he is!
Amazing...only problem is he knows it!
V 4 Comments
146
Tim Alexander
wow this guy should have been so much higher. listen to "defy the laws of tradition" and "john the fisherman" and you will know what I am talking about.
Alexander's favorite drummers are Bonham & Peart. He's a perfect mix between the two. He's number 3 in my book.
Sure he isn't the #1 drummer, but listen to songs like "Those Damned Blue-Collar Tweekers" and "DMV," and you'll hear how amazing he is. Plus, he does crazy fast bass drum beats while his other foot is still on the hi hat pedal.
-John the Fisherman
-Tommy the Cat
-My Name is Mud -
V 1 Comment
147
Steve Gadd
"Just because I can, doesn't mean I will and just because I won't, doesn't mean I can't"

Just look up some of his drum solos, or try to get your head around some of his licks! He is absolutely amazing! His technique is better than every other drummer out there and certainly better than Dave Grohl... Wow you can play some loud single strokes on a snare drum lets give you number 6 on this list. Gadd is an absolute legend and has played with the best of the best. Just a shame not many people know him
How is he not on this list! He is amazing should be in the top 10. - Rubes114
How is he 144? He should be at least in the top ten. It is impossible for Steve to be this low!
I can't Believe I had to add this guy on this list. He plays the MOST wide variety of genres and plays it better than most guys who speciailise in one place. -10 faith in Drumming Humanity
148
Alan Reni Wren
Alan wren was one of the best drummers of his generation a key example of this was his ability to create such a wide range with a limited 3 piece kit if people had more of a chance to see his awesome ability he would surly be much further up this list
He is one of the most important drummers in existence! He's insanely talented and just an all around amazing drummer. He has a 3 piece kit and he still sounds better and has a greater range then half of the drummers on the list.
He keeps the beat steady but as you listen to it closer, there is some amazing fill work going on. Wish he would return somewhere for us to enjoy.
The best by far... Underrated
V 1 Comment
149
Kenny Aronoff
When John fogerty states that Kenny is THE best rock and roll drummer in the world, that's good enough for me
Aronoff should be in the top 20 of all time. If you are a drummer you would agree.
Kenny is rock solid, John Fogerty would have nothing else
The long list of artists who have use Kenny's talents in the studio says it all. He's my favorite because he's all about slammin' that solid groove & not showing off.
V 1 Comment
150
Will Hunt
Will Hunt is the perfect balance between having a lot of energy and passion when he plays, and also not completely drowning out the rest of the band. This is a quality often underrated in good drummers.
Tommy Lee thought Will was good enough to take his place as drummer for the last leg of a Motley Crue tour he had to miss. He is currently in Evenessence where he continues to KICK ASS!
V 4 Comments
151
Marco Minneman
He should be in the top ten at least with his unique style and incredible ability to play all types of styles, from jazz to technical death metal.
He is better than mike mangini. So. Of course. He is the best drummer.
Just listen to the aristocrats.
V 2 Comments
152
Mick Tucker (Sweet)
Should be higher up on this list. In my opinion only second to the great john bonham.
The man with the golden arm: the best drum-solo ever
Underrated, he's really good
153
Harry Judd
The batterist of Mcfly, the best, the most amazing drummer I ever seen, he puts all his energy in the drums, and he does very good.
154
Daniel Platzman
Amazing if you have ever seen Imagine Dragons live you will understand his talent
He is the drummer for imagine dragons... Great work
V 1 Comment
155
Jon Hiseman
Really surprised to see Hiseman right down here at 178. Perhaps he's never been in the public eye enough to have the hight profile he'd need to get right up the rankings. Just listen to him with Colosseum playing Lost Angeles in the live recording (live at the Fillmore I think it was).
156
Mike Terrana
The best in my book
157
Scott Rockenfield
Very underrated drummer, not top 10 but certainly much higher than this rating
Saw him live when Tate was at his peak too. Brilliant drummer
158
Levon Helm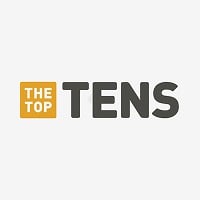 Mark Lavon "Levon" Helm was an American rock 'n' roller, Americana musician, and actor who achieved fame as the drummer and regular lead vocalist for The Band.
159
Mike Fuentes
Mike Fuentes is the drummer for Post Hardcore band Pierce the Veil his older brother Vic is the lead singer.

Mike also raps and is my moms favourite member I think? I also just have to say that it's nice to know that Valentino Arteaga is above Mike.
160 Mattew Nicholls
PSearch List
Recommended Lists
Related Lists

Top Ten Most Overrated Rock Drummers
Best Hard Rock-Metal Drummers

Most Influential Rock Drummers

Best Hard Rock Drummers of 2009
List Stats
151,000 votes
516 listings
11 years, 8 days old

Top Remixes (170)

1. John Bonham
2. Keith Moon
3. Neil Peart
Hypernova007

1. Danny Carey
2. John Bonham
3. Ginger Baker
TKE_BNuts117

1. Buddy Rich
2. Ginger Baker
3. Alex Van Halen
Biggoron
View All 170
Posts
This is not right
d3rrick95
Best Drummers
Toolarmy
Best Rock Drummers List Is A Joke!!!
Crazydudewithabeard
Best Rock Drummer.
MASAI97
This list is rediculous
nickblack
Error Reporting
See a factual error in these listings? Report it
here
.