Best Rock Drummers
The Contenders: Page 9
161 Mattew Nicholls
162
Martin Chambers
Woah. How isn't he on the top 5. He is one of the beat drummers of all time. Watch vh1 decades of rock performance. He is the best drummer of all time with the pretenders and can put on a real good show.
I have seen hundreds of shows and Martin Chambers was by far the best performance I had seen for drummers.
163
Dean Butterworth
I accidentally clicked on him. I do not consider him to be in the top million drummers of all time.
Good charlottes current drummer and they are the best band ever!
Drummer of good charlotte is absolutly amazing he is so hot.
164
Rocky Gray
Very underrated drummer. Listen to Evanescence's first two albums, brilliant
This list is stupid, Rocky Gray is definitely in top 10, he is amazingly talented.
He's a professional drummer. Maybe underrated, sure. But top ten? Stop it.
He's good, but how is he ahead of Karen Carpenter?
V 2 Comments
165
Shawn Drover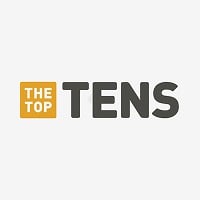 Shawn Drover is a Canadian musician, best known for his work with the American thrash metal band Megadeth.
166 Valentino Arteaga
167
R.J. Herrera
Hands down the fastest stick beating, can smashing drummer!
168 Chad Butler
169 Billy Ficca
170
Jack Irons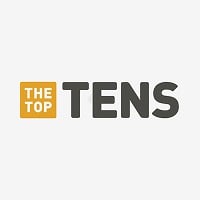 171 Tony Palermo
172 Tony Hajjar
173 Clark Trasmonte
174
Morgan Rose
Sevendusts drummer is amzing and is the best drummer ive seen live this guy will blow you away with his vocals and drumming

Incredibly unique drummer, what a performer. The man is very talented with such a great style.
The best show hands down
He will blow your mind! Make you look at drumming in a whole new light
V 1 Comment
175
Alex El Animal Gonzalez
Alex is the best! I live in Costa Rica and I read what someone wrote, that no drummer could make a 10 min solo spinning around... well Alex's band (Mana) came to me country and in the middle of the concert, he played a 10 min solo! and spinning around! well you can find it in youtube typing: solo alex mana costa rica.
Check it out! He's #1!
Has been named a top 3 drummer by 'Modern Drummer' 3 times... THE BEST! His solos are completely out of this world! (10-15 min regularly) Great composer and singer too
Definitely, he is the best no one can beat this guy. He give everything that he can in the stage. Nice person, who fights for the human rights and the conservation of the environment. I admire this guy!
Alex is by far the best alive! I saw him perform live for the first time when I was 12 and I just saw him a couple years ago!, he just gets better and better!, his wrist snapping and speed control over his rhythm and beats are unbelievable truly one of a kind!
V 9 Comments
176
Yuki
As a drummer the drumming tends to stand out the most in a lot of bands but in Versailles (Philharmonic Quintet) all the members are extremely talented. The drumming is beyond Godly in many of Versailles songs.

I would definitely check out Aristocrat's Symphony live World Tour. The best drumming I have ever heard and as said I'm a drummer myself. - Taloper
He's a gentle soul, but you can tell that he has so much passion for what he does and the music that he creates. I've never seen a drummer quite like him; professional, goofy, and delicate all at once. He's truly an inspiration.
Lots of great drummers on here but I have to vote for who I know and I've never seen or heard anyone quite like Yuki. Yuki is the drummer for Versailles. The way Yuki does it surpasses all expectations of what drumming is. Never before have a seen this kind of action! Amazing Talent!
I watched most of Versailles' live videos and listened to all of their songs and really, this guy is so amazing! His speed is crazy. Definitely the best. He has that remarkable personality too!
V 5 Comments
177
Roger Taylor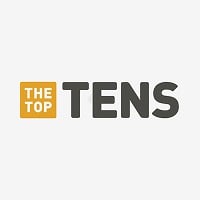 Roger Meddows Taylor is an English musician , multi-instrumentalist, singer, and songwriter born on April 26th,1960 in Kings Lynn, Norfolk. He was the drummer of the band Queen and wrote few of many hits such as including Under Pressure, A Kind Of Magic and Radio Ga Ga. Despite being well known in Queen ...read more.
Roger is the downright most amazing person on the face of this Earth,
1 he knows how to play all types of drums, including the timpani
2 he also plays guitar
3 he also back up sings
4 he can drum and sing to I'm in love with my car, sound damn good, and breath afterwards
5 he has 5 kids, and lives with someone other than his wife, but you can't control who you love
6 he really knows what rock is
7 last, but not least, he rocks a pair of shades like he's the hottest thing since sliced bread. - Queen-aholic
Roger has inspired a generation of drummers and his song writing is amazing
Come on! He's got amazing rhythm! Plus he could sing at the same time! - abbytoledo1293
Why is he so low? - PeeledBanana
V 80 Comments
178
Christoph Schneider
He's Not The Best Drummer In the World but Definitely underrated as a drummer. His Drumming at Volkerball and Live Aus Berlin is Just Amazing. His drumming is Especially Built to suite the heavy sound of Rammstein. (The Best Live Band The world will ever see). Just listen to his Work in songs like Waidmann's Heil, Wiener Blut, Liebe Ist Fur Alle the, Keine Lust, Mann Geegan Mann, B and Weisses Fleisch and You'll get an Idea of How great he is not just in the studio But Also Live.
Easily underrated as a drummer and a lot of non Rammstein fans have not listened to some of the other more complex drum tracks he has produced in Rammstein. He deserves more credit for his works, almost never once have I seen him struggle live and he still churns out new beats for different songs always leaving new tones of innovation for Rammstein.
I like his style. It's perfect for Ramm's music.. for their style.
Underrated and actually the best
V 18 Comments
179
Josh Dun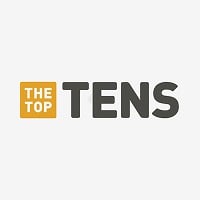 Joshua William "Josh" Dun is an American musician. He is currently the drummer for the band Twenty One Pilots.
Josh has this amazing energy when he drums, and nothing stops him - he stands up while playing, hits the drums so hard that you're afraid they're going to break, and uses his entire body until he's swimming in sweat to make the best sound possible come out - and he succeeds, every time. He's incredible, and makes the drums to so much more than you're used to.
Josh Dun top 5 material? Don't make me laugh. A good drummer needs to be able to keep within the style of the band. This guy plays like he wants to be in Van Halen. Doesn't help when Tyler is only hitting a few notes on his keyboard. And he's mediocre. The whole band is mediocre. He's nowhere close to even Travis Barker. And news flash for all you super fans who think self taught means legendary. Buddy Rich never practiced at all, and now is recognized as the greatest jazz drummer ever. Neil Peart only practiced for a few years until joining Rush, and can now play a full round kit. And then there's Josh, who just was self taught...and he got more years of practice than even Peart. So yeah. He is not a great drummer. He's by far the most overrated drummer ever. Check yourself, TØP fans. - naFrovivuS
BEST DRUMMER EVER VERY TALENTED. AND VERY ENERGETIC WHEN HE DOES IT I see lots of drummers lightly taping the drums and he is just whamming them so hard they will break and also has a good personality
Josh dun is the BEST!
V 26 Comments
180
Chris Thatcher
Just to clear things up... he wasn't on any albums until Somewhere in the Between. All of Streetlight's songs have been carried by the awesome drummers that have played on them. Chris Thatcher's work on Somewhere in the Between and 99 Songs of Revolution is amazing! Definitely a top 5 for me!
Anyone who scrolled passed this name I suggest you listen to a few songs "That'll Be The Day" "Point/counterpoint" and "The Blond Lead the Blind" He is possibly one of the top 5 rock drummers of all time. - TryptoPhun420
He has great technical ability and can play with speed! no other drummer like him! - walid626
He should be way higher, everything he does for Streetlight is simply amazing!
V 2 Comments
PSearch List
Recommended Lists
Related Lists

Top Ten Most Overrated Rock Drummers
Best Hard Rock-Metal Drummers

Most Influential Rock Drummers

Best Hard Rock Drummers of 2009
List Stats
151,000 votes
516 listings
10 years, 316 days old

Top Remixes (170)

1. John Bonham
2. Keith Moon
3. Neil Peart
Hypernova007

1. Danny Carey
2. John Bonham
3. Ginger Baker
TKE_BNuts117

1. Buddy Rich
2. Ginger Baker
3. Alex Van Halen
Biggoron
View All 170
Posts
This is not right
d3rrick95
Best Drummers
Toolarmy
Best Rock Drummers List Is A Joke!!!
Crazydudewithabeard
Best Rock Drummer.
MASAI97
This list is rediculous
nickblack
Error Reporting
See a factual error in these listings? Report it
here
.