Best Rock Guitar Duos and Combos
The Top Ten
1
Adrian Smith, Eddie Murray and Janick Gers (Iron Maiden)
There is no contest. You just can't match what all they have done. No one comes close, not even Hammett and Hetfield. A7X is so overrated they should not be on the list.

The best guitar combo ever... a true classic.
Samples: Fear of the dark, Number of the beast, Hallowed bu thy name. - vic
Defiantly, Iron Maiden Rules, although its not Eddie Murray its Dave Murray.
Up the Irons
2
Downing & Tipton (Judas Priest)
Thi sguys needs no introduction. Great players.. - vic
3
Kirk Hammett and James Hetfield (Metallica)
The most recognizable guitar duet. They complement each other greatly. Since the 80's till now if you have a metal band after you can play Metallica tunes you are ready to go.
Samples: One, Master of puppets, Call of Ktulu - vic
really? hetfield and hammett are the greatest guitar duo al all heavy metal bands... what they compose... what they fell they are a great music unit that seriously rocks
4
Marty Friedman and Dave Mustaine (Megadeth)
Definitely the best guitar duo of the 90's, Marty and Dave did some of the greatest riffs ever (Holy wars) and some of the greatest solos (Tornado of Souls, Hangar 18). Honestly these two are probably better than James and Kirk, considering both Marty and Dave do incredible solos together.
The moist technicahl duo ever, too bad they are not longer together.
Samples: Hangar 18, She wolf, Tornado of souls. - vic
Screw avenged sevenfold. Bunch of nu metal crap. Go true metal. Go megadeth.
5
Alex Beyrodt and Magnus Karlsson (Primal Fear)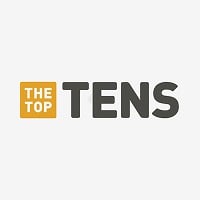 Alexander "Alex" Beyrodt, born 1964, is a German guitarist who has worked for several German metal and rock bands (Primal Fear, Sinner, Silent Force, Voodoo Circle).
6
Joe Satriani, Steve Vai and Yngwie Malmsteen (G3 2003)
An amazing trio. But don't think they lived up to the hype.
7
Synister Gates and Zachy Venegance (Avenged Sevenfold)
The new kids in town have arrived. The cross between Metallica and Iron Maiden. Truly talented, could be No 1 if they keep improving. They complement each other perfectly.
Samples: Bat Coutntry, Sidewinder, Nightmare - vic
Syn is an awesome and in about 5 years time, he will be the greatest lead guitarist ever. And Zacky, well, he isn't the best rhythm guitarist, but when combined with synyster gates, they are just too awesome. Listen to Bat Country, Beast and the harlot, Save Me, Eternal rest, I won't see you tonight part 2, Nightmare, Sidewinder, Carry On.
And it's SYNYSTER and ZACKY
**SYNYSTER
**ZACKY
**VENGEANCE
I LOVE YOU GUYS! WOOHOO! Go A7X!
Its sad that you misspelled both names its 'synyster' and its zacky that is simply so messed up
8
Angus Young & Malcolm Young (AC/DC)
People say needs to be higher when it doesn't really deserve to be higher but THIS deserves to be higher! - ParasN2000
9
Laiho & Kuoppala (Children of Bodom)
The best Death bands players ever. Laiho is a master. Too bad they are not longer together.
Samples: Hate me!, Bead of razors. - vic
10
Slash and Izzy Stradlin (Guns and Roses)
The late 80 early 90's version of the Rolling stones. Izzy provided the simple cool riffs and Slash the most classics solos ever... not flashy just pure soul.
Samples: Sweet Child o' mine, Patience, You could be mine, November Rain. - vic
The Contenders
11
Hanneman and King (Slayer)
The most brutal combo ever. This guys have a unique sound, no one writes heavier riffs and creaming solos like thes guys.
Samples: Angel of Death, Season in the abyss, Skeletons of society. - vic
12
Steve Hunter and Dick Wagner (Rock 'n' Roll Animal)
Timeless - it sounds as fresh today as when recorded in '73 - comparatively speaking, so much of all the stereotype 'Metal-Guitar Gods' playing, though technically great, sounds extremely signature of the given era that spawned it...Steve & Dick may have had the advantage of playing over the top of Lou's songwriting (also timeless) but the band sounds brilliant on every track...Rock 'n' Roll Animal sounds as if Manhattan were burning like Rome - it is a one-off that has it's own vibe, like 'Kind of Blue' by Miles Davis...
Just two of the best. Great players in their own right, but together they really had something special, which is what being a duo is all about. Both true leads. Definitely in the top ten of all time.
13
Scott Gorham and Brian Robertson (Thin Lizzy)
Ahead of there time listen and learn
Should be much higher in the rankings
14
Munky and Head (Korn)
The creators of Nu-metal and 7 string heavy riff playing. Too bad thery are not longer together.
Samples: Freak on a leash, Blind, A. D. I. D. A. S - vic
James "Munky" Shaffer and Brian "Head" Welch is the best duo. Listen to Blind. Awesome.
15 Allen Colins and Gary Rossington (Lynyrd Skynyrd)
16
Li and Totman (Dragon Force)
Pure speed and shredding. Amazing guys These guys created extrem power metal.
Samples: Through fire and flames, Fury of the storm. - vic
17 Joe Walsh, Glenn Frey & Don Felder (The Eagles)
18 Hizaki and Teru (Versailles)
19 Steve Clark and Phil Collen (Def Leppard)
20 Mark Tremonti & Myles Kennedy (Alter Bridge)
21 Slash & Myles Kennedy
22
Duane Allman and Dickey Betts (The Allman Brothers Band)
One of the best pairs I have ever seen. Dickey was very underrated. After Duane died, Dickey's pedigree really stood out. A truly great band
These guys have seriously not been added yet? What? They might have been the most skilled guitar duo in rock history, but Avenged Sevenfold gets the top of the list? Even when the top commenter admits the rhythm guitarist isn't that great? Duane and Dickey were the perfect guitar chemistry, if Duane hadn't have died so young more people would recognize their greatness as a duo.
23 Björn Gelotte & Jesper Strömblad (In Flames)
24 Wayne Kramer and Fred Sonic Smith (MC5)
25 PATA & hide (X Japan)
26 Scott Ian and Dan Spitz (Anthrax)
27 Mick Thomson & Jim Root (Slipknot)
28 Aaron Fink & Ben Burnley (Breaking Benjamin)
29 Keith Wallen, Jasen Rauch & Ben Burnley (Breaking Benjamin)
30 Keith Richards and Brian Jones (The Rolling Stones)
31 Richard Z. Kruspe and Paul Landers (Rammstein)
BAdd New Item