Best Rock/Metal Rap Bands
A List Of Bands Who Combine Rap And Rock Into Their Music.
The Top Ten
1
Linkin Park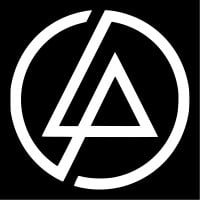 Linkin Park is an American rock band formed in Agoura Hills, California, in 1996. The members currently include Mike Shinoda (vocals, keyboards, rhythm guitar), Brad Delson (guitar), Dave "Phoenix" Farrell (bass), Joe Hahn (DJ) and Rob Bourdon (drums). Linkin Park are associated with a mixture of Alternative ...read more.
Chester's smooth singing(or amazing screams) and mikes unbeatable raps

beat that
The king of rock/rap is Linkin Park, no questions asked. I had never even HEARD of r/r until them, and I never liked ANYTHING to do with rap before them. Go Linkin Park!
My favourite band my friends get annoyed at because I'm always walking around playing it full volume
He had such a sad life I wish I could have saved him...

Hers a list of fave songs.

Numb
From the inside
No more sorrow
Given up
Lying from you
Don't stay
In peices
In between
LOST IN THE ECHO
ROADS UNTRAVLED
paper cut
One step closer
Rebellion
Final masquerade
Runaway
In the end
Valentine's and
What I've done
The little things that give you away
Leave out all the rest
Need it out
Faint
Figure 09
And all the hundreds of other songs
2
Rage Against The Machine

Rage Against the Machine is a rock band formed in Los Angeles, California. The band consists of vocalist Zack de la Rocha, bassist Tim Commerford, guitarist Tom Morello and drummer Brad Wilk.
Should be 1st, best rap-rock band ever! Tom morello and Zack are amazing together!
These guys are far better than Linkin Park. In fact anyone on this list that I've heard. For me, they are the undisputed Kings of Rap Metal
Rage against the machine is the greatest rap/rock band in existence, no questions asked. Zack is one of the greatest rappers and tom is one of the best guitarists in history. Plus they're backed by a great bassist in tim and a fantastic drummer in brad.
What is Hollywood undead doing! They don't even have a message, there music is a JOKE! RAGE have a message and make it clear, best band ever in my opinion, Morello = Best guitarist ever, Commerford = amazing bass lines, Brad Wilk = epic drummer, and zack = one of the best rappers ever, ONE OF, not the best.!
3
Hollywood Undead

Hollywood Undead is an American rap rock band from Los Angeles, California, United States. They released their debut album, Swan Songs, on September 2, 2008, and their live CD/DVD Desperate Measures, on November 10, 2009. Their second studio album, American Tragedy, was released April 5, 2011. All of ...read more.
Should be one the first not second! I mean, these people are amazing rappers and I swear this is the best rap/rock band ever!
Charlie scene is an amazing rapper that needs to get recognised, because I swear he's got the coolest flow I've heard in a long time
WHY THE HELL IS HOLLYWOOD UNDEAD ONLY SECOND?!? HU has slightly more variety than Linkin Park as LP does not make any party tracks. All of the vocalists in HU, so all of HU, are amazing vocalists. Danny has the most beautiful voice I have ever heard, Charlie Scene and J-Dog are just epic, Funny man is just a fun guy, the Kurlzz is a beast. Johnny 3 Tears is the best rapper I have ever heard. He is the only man who can make a party track sound like it comes from the heart. He is also the only man on the planet who can where a butterfly on his face and still look manly. Chuck Norris goes "Damn is J3T manly". Linkin Park is awesome but Hollywood Undead is perfection.
Oh... it seems a lot have been wrong here for example I saw a comment on slipknot... slipknot best metal/rock band ever... yes they are my favorite metal/rock band but.. they are not rap... only spit it out and people=s***... and a lot others like papa roach... great bands but not rap... linkin park are rap but have made without rap... hollywood undead are such an underrated band in the whole world... they have about 4 rappers and they re all great especially charlie scene and j3t... they have a great singer danny and an old deuce they are the best metal/rock rap band here because they use rap and rock and pop... rap rock is their genre and they sound very good...
4
Limp Bizkit

Limp Bizkit is an American nu metal band from Jacksonville, Florida, formed in 1994. Their lineup consists of Fred Durst, Sam Rivers, John Otto, and Wes Borland.
I eat you alive and alive and alive... All the others don't come close to RATM they have true meaning to there lyrics and come at you with a variety of rap hard rock with bold lyrics and a bit of metal and funk there awesome
Limp bizkit is the real rap rock band that really makes people headbang
Bring it on! Limp bizkit the best and awesome band that I've ever seen! I eat you alive! Fred!
I'm not very big on Nu/Rap Metal. Nothing against it, just don't get into it personally. However I do like Limp Bizkit because they're heavy and exiting.
5
P.O.D.

Payable on Death, also known as P.O.D., is a Christian nu metal band formed in 1992 and based in San Diego, California.
Sonny's lyrics are the best on this list. Listen to "on the grind" (sonny's verse) and "sounds like war". You have to be kidding that Limp Bizkit is higher ranked than P. O. D.

I guess if songs aren't about sex, drugs or killing then they aren't worthwhile.

If you want to hear a good rap/rock song, go on YouTube and listen to, P. O. D. Murder one.
P.O.D. rocks so hard! Not only that but their Lyrics are better than any other band on this list. In a world where profane rants are the rule, P.O.D. stands out as something different.P.O.D. should be first with Linkin Park a close second.
Dude POD have been my favorite since I don't know when. These guys have some really diverse sound and their sings really kill it bro. These guys are sick they should at least be in the top 5.
P.O. D IS NUMBER 1... SUPERIOR TO ALL ROCK RAP METAL BANDS... PERIOD! Too many reasons to explain... just listen to the satellite album...
6
Papa Roach

Papa Roach is an American rock band from Vacaville, California. Formed in 1993, their first major-label release was the triple-platinum album Infest.
Infest album was the best hardcore rap ever
Can not say it better then this:
'... Every song is perfect and the sound is just heaven to your ears. '
I can't see why this is so low
These guys at least deserve no.5 why are they so low?
7
Beastie Boys

The Beastie Boys are an American Rap/Rock group that was formed in 1981 by its three original members, Michael "Mike D" Diamond, Adam "Ad-Rock" Horovitz, and Adam "MCA" Yauch.
The Beastie boys were the ones who pioneered rock/rap. With albums like "License to Ill" and "Paul's Boutique" which rank on the list of best albums ever, they are amazing musicians. They rap all the time, but also play all their own music. They don't use samples or anything. Rock music that is rapped over. They are geniuses.
Rip MCA
Three guys who are among the greatest bands ever, and are still relevant years later. They cannot be topped.
So whatcha want the beastie boyz are licensed to get ill
Beastie Boys 7th? These top 10 list are always whack!
8
Korn

Korn is an American Nu-Metal band from Bakersfield, California, formed in 1993. The band's current lineup includes founding members Jonathan Davis, James "Munky" Shaffer, Brian "Head" Welch, and Reginald "Fieldy" Arvizu, with the addition of Ray Luzier, who replaced the band's original member, David ...read more.
Listen to Freak on a Leash! Great song by great band!
They aren't really rap metal but still are good
KoRn is the best! I could listen to them constantly
This is nu metal, not rap-rock. Still like them though.
9
Hed PE

Hed PE, also known as Planet Earth and stylized as p.e., is an American rock band from Huntington Beach, California.
Hey bartender hit me with a double!
10
Thousand Foot Krutch

Thousand Foot Krutch is a Canadian Christian rock band formed in 1995. They have released eight albums. They have also released two live albums and three remix albums.
TFK are just too good. Listen to phenomenon and tell me they shouldn't be number 1 Their songs all vary in sound yet sound good in their own way. Get to number 1!
Christian rapcore I love Christian music
That? Is they do not know good music TFK is the best rock band!
Linkin park does not deserve the top spot!
Beter than no 4 till cive van Be three one under HU
The Contenders
11
Five Finger Death Punch

Five Finger Death Punch, often shortened to Five Finger or Death Punch, also abbreviated as 5FDP or FFDP, is an American Alternative Metal/Alternative Rock band from Las Vegas, Nevada. Formed in 2005, the band's name comes from the kung fu movie The Five Fingers of Death.
Since when did they rap
Best band out right now!
In my opinion FFDP is one of the greatest metal bands ever but I do prefer korn and slipknot
He'll yeah man love their songs they are the best go FFDP
12
Slipknot

Slipknot is an American Alternative/ Nu Metal band formed in 1995 from Iowa. The band is best known as one of the pioneers of the New Wave of American Alternative Metal during the late 1990s - 2000s and are distinguishable by the band's clothing choices, consisting of black/red jumpsuits and horror ...read more.
I listened to all the other bands above and nothing raps faster or rocks harder. Nothing compares to slipknot should be number one listen to spit it out and you'll realize slipknots the best.
You have to listen to "Snap" too! Slipknot raps really well in this song! And then, "Diluted"... Although, many of Slipknot's songs are really good to listen, and I just can say that this is the best metal band ever!
When I listen to my ipod I go to artist slipknot and then listen to it over and over. They are the best metal/rock I've ever heard!
Dude slipknot is so hardcore defiantly ins number one forget Linkin Park it's not heavy enough
13
Mindless Self Indulgence

Mindless Self Indulgence is an American electropunk band formed in New York City in 1997. Their music has a mixed style which includes punk rock, alternative rock, electronica, techno, industrial, hip hop and breakbeat hardcore.
Because they're the only GOOD choice.
Love this band so much
Bosses! They show people what rock and rap is all about... There techo mix is off the hook... there number 1!
This is CRAP! When I was 9 and found out about this band I said to my parents " SOME WANNABE METAL BAND THAT I NEVER HEARD OF SCROLLS INTO METAL AND THINKS they're BEST! " I mean bruh first of all that's a crappy band name. Why not The LAAke Bodom murder, or Postmortem Dead Bodies, or The Kingdom Of The Decapitated. If they are more like pop rock. And that crappy and they knew it they could've renamed themselves Potty Fool Stupids, or Fool farty fatties.
14
Disturbed

Disturbed is an American nu metal/ alternative rock/ alternative metal band from Chicago, Illinois. The band comprises vocalist David Draiman, bassist John Moyer, guitarist Dan Donegan, and drummer Mike Wengren. They are known for songs like "Down With the Sickness" and "Stricken" .
Hi disturbed you are one of best band of heavy metal your are my favorite band I love you guys so mach and I am disturbed 4 ever
WE ARE DISTURBED! Just like him! Lovin the band but I don't know why isn't he at top 10?
One of the best it should be no. 1, way better than Hollywood undead
They aren't rap
15
Kid Rock

Robert James Ritchie Sr., known professionally as Kid Rock, is an American singer-songwriter, rapper, musician, record producer, activist, minister and actor.
Hands down, #1.
Um he easily greatest Rap Rock artist. Plays around 40 instruments can Rap can sing,can scream. Can do Rap,Rock,metal,country,southern rock,blues,funk,soul,jazz a lot of time in the same song. His band either Twisted Brown Trucker or Howling Diablos ( for jazz stuff) obliterate the talent of a Linkin Park. He has sold the most of the genre. Had hits on every major chart.
16
Primer 55

Primer 55 is an American nu metal band from Louisville, Kentucky, United States. The name originates from the combination of Primer, meaning "something that's unfinished," and 55, which refers to Interstate 55, "the road that drugs run on to get to Chicago through Memphis".
17
311

311 is an American rock band from Omaha, Nebraska. The band was formed in 1988 by vocalist and guitarist Nick Hexum, lead guitarist Jim Watson, bassist Aaron "P-Nut" Wills.
These guys get no credit! The most unique sound in the last 30 years! Should be A lot higher on this list!
If their only stand-out song was Down, they would deserve a place on this list. However, it isn't, so they deserve a higher place on this list.
Listen to their 90-04 albums and you hear a lot of their rap rock, should be higher on the list
You've got to Come Original. Nobody above can come original.
18
Three Days Grace

Three Days Grace is a Canadian rock band formed in Norwood, Ontario in 1992 with a line-up consisting of guitarist and lead vocalist Adam Gontier, drummer and backing vocalist Neil Sanderson, and bassist Brad Walst. Their original name was Groundswell until they changed it to their current name in 1997. ...read more.
My favorite band of all time. Adam Gontier's lyrics fueled by anything from break ups to his time in rehab. One X is my favorite album with Transit of Venus up there too. Barry stock's killer guitar skills. Brad's a bass god. And who can forget Neil's hypnotic drums.
Three Days Grace is my favourite band, but they are not rap rock. They're alternative rock. There is only one song from them that has rapping, but not a lot of people know about it. It's called This Movie, which is from their demo album that only has three other songs on it, and I'm pretty sure it's from 1997, but other than that, they only have a lead vocalist and a backup vocalist.
I like these guys, but this band is in no way rap-rock. It is alternative rock.
How the hell is this rap?
19
Stuck Mojo
Should be number 1...!
20
Bloodhound Gang

The Bloodhound Gang is an American rock and pop band currently consisting of Jimmy Pop (vocals, guitar), "Evil Jared" Hasselhoff (bass), Q-Ball (DJ, keyboards, synthesizers, producer), The Yin (percussion) and Daniel P. Carter (guitar) that formed in 1988. ...read more.
21
System Of A Down

System of a Down formed in 1994 as an Armenian-American Alternative Metal group from Glendale, California. The band name is sometimes shortened to System or SOAD. ...read more.
Hands down best band ever. They can rap and sing about anything and still be dope!
What? This band is the legend in this this sub genre, I know they are well known in nu metal but in this style they must be number 2
This is a dope band, but its metal, not rap/rock
Not Rap Rock/Metal it's Alternative Metal.
22
Adema

Adema is a nu metal band from Bakersfield, California. The band formed in 2000 with members lead vocalist Mark Chavez, vocalist/guitarist Tim Fluckey, guitarist Mike Ransom, bassist Dave DeRoo, and drummer Kris Kohls.
What's Jonathan Davis' brother?
23
Faith No More

Faith No More is an American rock band from San Francisco, California, formed in 1979. Before settling on their current moniker in 1983, the band performed under the names Sharp Young Men and later Faith No Man.
The most talented and diverse band on the list by far.
They can do rap, soul, jazz, funk, death metal, rock, punk and they have covered songs by deep purple, the commodores, bee gees, dead kennedys and even lady gaga.
Should be top ten in most genres!
How in the hell is the band that invented the genre of "NuMetal, " or whatever you want to call it, #17? They're the originators of this genre and should be #1, no doubt.
No one can top Faith No More's vocalist Mike Patton. Period.
Maybe some of the other bands' vocalists can rap. But Patton can do anything!
Best alternative metal band.
24
Red Hot Chili Peppers

The Red Hot Chili Peppers is an American funk-rock and alternative rock band, that was founded in 1983. ...read more.
The greatest band of all time. A little old but still coming out with good stuff. Don't know this is out of top ten. They rock hard and bust a verse or two.
for their complete and awesome composition
Listen to "Give It Away" and you'll understand why this should at least be in the top 10
Yes, they are rap rock band. But most of their greatest songs don't have rapping.
25
Insane Clown Posse

Insane Clown Posse is an American hip hop, horrorcore and rap rock duo consisting of rappers Violent J and Shaggy 2 Dope, that was formed in 1989 in Detroit. ...read more.
These guys suck ass
Man these guyd arr awesome
PSearch List