Best Romance Animes
lukestheman4
The Top Ten
1
Kanon
The fact that this is number one gives me hope for the world. Because yes. This is JUST that good. The 2006 version of course.
This anime is weird
2
Seven Deadly Sins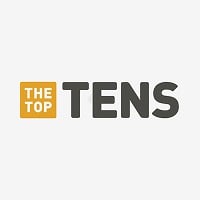 The Seven Deadly Sins is a Japanese fantasy manga/anime series written and illustrated by Nakaba Suzuki.
Well, the love stories in this series are all really touching.
You can't deny that romance has a really important role in this story.
Romances are there and every one of them has some tragedy.
3
Toradora!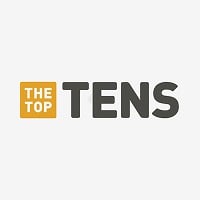 Toradora! is a series of Japanese light novels written by Yuyuko Takemiya, with illustrations by Yasu. It received an anime adaptation directed by Tatsuyuki Nagai and produced by J.C.Staff that ran from 2008-2009.
Best anime ever
The most adorable romance anime ever! Taiga and Ryuji are so cute together!
I love Toradora! I think it deserves more attention than Clannad! - ModernSpongeBobSucks
Taiga is the bomb
V 4 Comments
4
Angel Beats!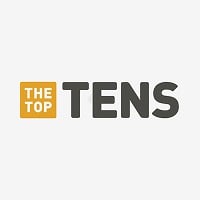 Angel Beats! is a 13-episode Japanese anime television series produced by P.A.Works and Aniplex and directed by Seiji Kishi.
You should not rebel against God
5
Your Lie In April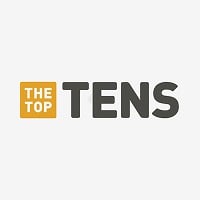 Your Lie in April, known in Japan as Shigatsu wa Kimi no Uso or just simply Kimiuso, is a Japanese manga series written and illustrated by Naoshi Arakawa.
This anime is a pleasure to watch! I love that it involves musical instruments and emotional parts! I love this anime along with(SAO, Toradora, Pokèmon, Yuri On Ice, Future Diary, Maid Sama, Wolf girl and Black Prince, Seraph of the end, especially Angel beats, OHSHC, Black Butler -and Barbie- only joking!
It does not deserve to be below 10th place...this is awful.
It is one of the best romance anime I have ever watched.
WHY IS THIS NOT ON HERE?

Inner Me: K Absolute calm down...

Outer Me: NO! I WILL NOT REST UNTIL YOUR LIE IN APRIL IS NUMBER ONE!
Okay I'm sorry about that... Anyways, this anime is by far the best romance anime I have ever seen (besides SAO of course, but that's already on here) and the plot centers around something I love: music! - Absolite
6
Your Name

i love
The ending is so beautiful and emotional~ the entire movie is a journey for your soul. - Silverfroststorm
7
Ouran Highschool Host Club
It's a pretty funny anime. I totally recommend it, Also the manga is pretty good too you should also check that one out. Their love story is pretty funny indeed
An amazing anime. I've only started watching it and it already has me hooked. Seriously - if you haven't tried it you should. It's the best anime EVER.
8
Maid Sama!
BEST ANIME EVER!
Ok, I've seen a lot and I mean a LOT of romance anime but.. this has got to be the absolute best one. It's crazy that there are only a small amount of people who know about this anime or have watched it. If you haven't watched this yet, WATCH IT.
Misaki and Takumi are both very interesting leads. I like this anime a lot. It's my second favorite. - RisingMoon
I mean seriously, It has Takumi Usui in it. What more do you want?
V 2 Comments
9
Inuyasha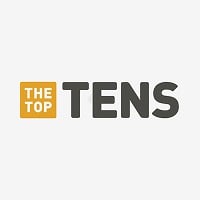 InuYasha is a manga franchise created by Rumiko Takahashi. It was adapted into two anime television series produced by Sunrise. The first was broadcast for 167 episodes on Yomiuri TV in Japan from October 16, 2000 until September 13, 2004. The second series, called Inuyasha: The Final Act, began airing ...read more.
This isn't romance anime.
No he's ugly watch Tomoe or Inu X Boku ss it has hot
10
Fruits Basket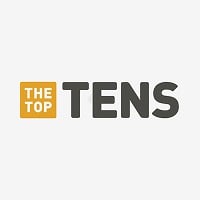 After the accident in which she lost her mother, 16-year-old Tooru moves in with her grandfather, but due to his home being renovated, is unable to continue living with him. Claiming she will find someone to stay with but also fearing the criticism of her family and not wanting to burden any of her ...read more.
The animationisnt good and he's creepy as cat
The Contenders
11
Clannad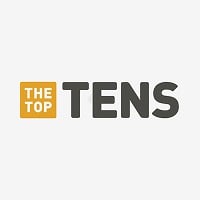 Clannad is the anime adaptation of the visual novel developed by KEY for Windows PCs in 2004, which was later ported to PlayStation consoles and the Xbox 360. The game was the best-selling PC game in 2004 and charted in national top 50 rankings several more times afterwards. Clannad has been adapted ...read more.
Clannad, with it's sequel, Clannad After Story, has the best anime available in the Moe genre, without question. It explores not just what happens in high school, but also what happens past high school. Not to mention, many tears were shed watching this anime by many, many people.
BEST ROMANCE ANIME EVER
In this anime we have a bum. We watch as he grows after decideing to help Nagisa. We watch them grow, laugh, and cry together. It touches your heart in some many ways.
12 Chobits
13
Ef - A Tale of Memories
The most beautiful story line ever...
...they shows the high school relationships perfectly in the anime
If you want to watch romance in the pains of life this is it..
...u should watch this anime😊
14
Spice and Wolf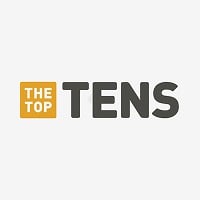 Spice and Wolf is a Japanese light novel series written by Isuna Hasekura, with illustrations by Jū Ayakura.
I thought this would be lower! Spice and Wolf is everything you want in a romance anime --- a tsundere furry girl, hot dude, doesn't make you cry...
Kraft Lawrence can you be my boyfried
15
Future Diary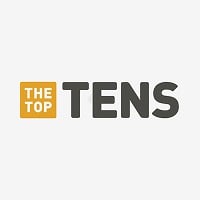 Future Diary is a Japanese manga series written and illustrated by Sakae Esuno. The plot surrounds a battle royale in which each combatant has a diary with entries from the future. The manga was serialized in the Kadokawa Shoten's Shōnen Ace between January 2006 and December 2010.
This anime is kind of an odd love story but ifor you watch all of it you'll understand why it's one of the best. It shows just how far devotion to someone will take you.
16 This Ugly Yet Beautiful World
17 Gakuen Alice
18
The World God Only Knows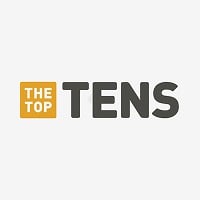 The World God Only Knows, abbreviated as Kaminomi, is a Japanese manga series written and illustrated by Tamiki Wakaki. It has been adapted into three anime series produced by Manglobe.
19
Itazura na Kiss
This has a very good plot sigh lots of comedy and romance. If u haven't watched it yet you should
20
Special A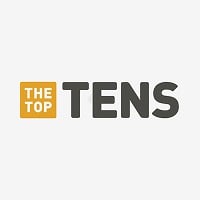 DOne
It's THE BEST ROMANCE AND YET COMEDY AND CUTE ANIME I've EVER SEEN
21 Boys Over Flower
22
Sword Art Online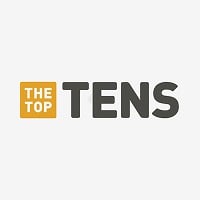 Sword Art Online is a series of Japanese light novels written by Reki Kawahara and illustrated by abec. In 2012, it received an anime adaptation produced by A-1 Pictures and the SAO Project, and is directed by Tomohiko Ito . The first season is divided into two arcs known as "Aincrad" and "Fairy Dance". ...read more.
This is easily the best romance in any anime hands down if you haven't watched this show I'd highly recommend it even if you aren't a big fan of animes.
Great relationship
I'm a 16.5 fan.
23
Durarara!!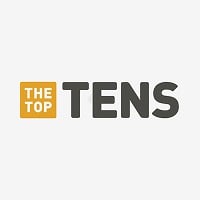 So romantic
24
Sailor Moon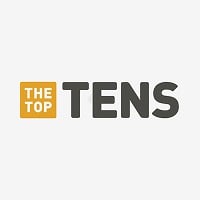 Sailor Moon is a Japanese shōjo manga series by Naoko Takeuchi. It was originally serialized in Nakayoshi from 1991 to 1997; the 52 individual chapters were published in 18 tankōbon volumes. ...read more.
Two words: SO AWESOME! - Dragontree102
25 Kamisama Hajimemashita
26
Nana
Best rom anime ever. I'm surprised it should be number 1 on this list. I've watched every other anime on this list, but this was a masterpiece.
27
Boku No Pico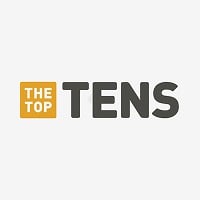 Boku no Pico is an anime series of three OVA episodes created by Katsuhiko Takayama. It was released to DVD on September 17, 2006.
10/10 would watch again
Why is this even on here?
What has humanity done to deserve this art? 9/11 would watch again
This anime gets me so hot I'm starting to question my sexuality
V 1 Comment
28
Nisekoi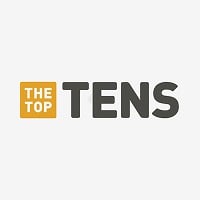 29 Ristorante Paradiso
30 Mysterious Girlfriend X
31 Say 'I Love You'
32
Princess Tutu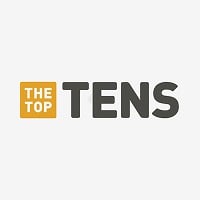 Princess Tutu is a Japanese magical girl anime series created by Ikuko Itoh in 2002 for animation studio Hal Film Maker. Inspired by ballet and fairy tales, particularly The Ugly Duckling and Swan Lake, the story follows a duck who is transformed into the mythical ballerina Princess Tutu in order to ...read more.
I love this anime so much! This anime is a great romance anime despite the girlish name. It's not a kids show either.This anime deserves to be on the top.
33
Snow White with the Red Hair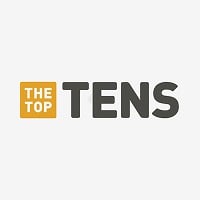 My favorite romance anime! Better than Toradora in my opinion.
34 Hotarubi no Mori e
35 Maison Ikkoku
36
Ao Haru Ride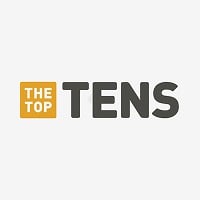 37 The Pet Girl Of Sakurasou
38
Vampire Knight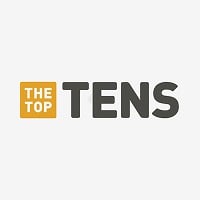 Vampire Knight is a Japanese shōjo manga series written by Matsuri Hino. The series premiered in the January 2005 issue of LaLa magazine and officially ended in May of 2013. Chapters were collected and published in collected volumes by Hakusensha, concluding with nineteen volumes released in Japan.
39
My Little Monster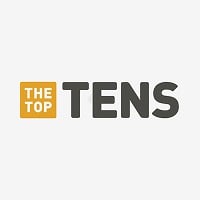 < 3 Gave me butterflies it was so cute!
Too bad the last episode is meh.
Should of had a season two.
Cute as all hell!
40 Junjou Romantica
41
Gravitation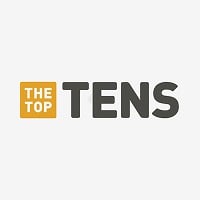 42 Sekai-ichi Hatsukoi
43 Koi to Senkyo to Chocolate
44 Dengeki Daisy
45 Kimikiss Pure Rouge
46
Plastic Memories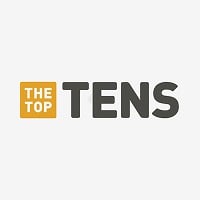 Plastic Memories, abbreviated as Pla-Memo, is a Japanese anime television series produced by Doga Kobo and directed by Yoshiyuki Fujiwara.
I'm Speechless in the end of this Anime - LordofLaw
47 Kissxsis
48
Nisekoi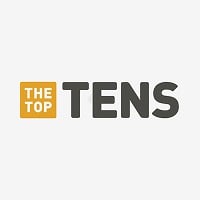 49
Highschool DXD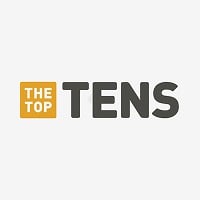 High School DxD is a Japanese light novel series written by Ichiei Ishibumi and illustrated by Miyama-Zero. The series revolves around Issei Hyoudou, a perverted high school student who is reincarnated into a Devil by Rias Gremory after being killed on his first date. He later joins the Occult Research ...read more.
The boobs are lit. The nipple lasers were beautiful. 9/11 would binge again
50
Yuri on Ice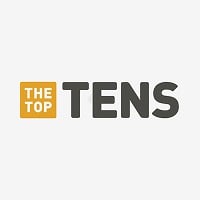 Yuri!!! on Ice is a sports anime television series about figure skating. The anime was produced by MAPPA, directed by Sayo Yamamoto and written by Mitsurō Kubo.
I love this anime. Sure it's yaoi or whatever, but honestly I don't care. The relationship between Yuri and Viktor is spot on, and all the characters are likable. So far, one of my favorites. - Absolite
PSearch List
Related Lists

Most Annoying Romance Anime Cliches
Top 10 Most Underrated Romance Anime

Best My Chemical Romance Songs

Best Romance Movies
List Stats
500 votes
51 listings
6 years, 344 days old

Top Remixes
1. Kanon
2. Chobits
3. Toradora!
ItsDaWorldOfSNuGGLEZ
1. Itazura na Kiss
2. Maid Sama!
3. Special A
kendraaatje
1. Clannad
2. Kanon
3. Fruits Basket
lukestheman4
Error Reporting
See a factual error in these listings? Report it
here
.