Best Ronan Keating Songs
decorulez97
The Top Ten
1
When You Say Nothing at All

This is a complete awesome song which reminds of your partner and makes you fall in love with her.. Superb work by ronan.. Thank you for doing such great work, I keep listening to it for a few years and its still a sensation for me.. Thanks...
Thank you for a great song...
Amazing song by Mr. Ronan Keating as he is one of the best of male singers, I love his song, the way he looks and also his hairstyle, it makes me go wild. I think he is the best.
VERY GOOD SONG
27 Comments
2
If Tomorrow Never Comes

I love this one so much it makes me remember the people I have lost in my life and make sure I hold her tight as every day is a gift because I'm a singer and I'm trying to write good songs like this. I LOVE HIS WORK
It's a beautiful piece of music telling one to love... You never know if there is a tomorrow don't let your loved ones wait and never fail to tell them how much you love them
Never forget this song, reminds me of someone I used to loved so dearly...
This song blows me away
7 Comments
3
This I Promise You
This is a classic love song...so very emotional and eloquent
WOW! This is his best song... I always thought 'when you nothing at all' was his best... This song just kills it.
Absolutely scintillating!
Beautiful song hard not to get choked up with emotion listening to it
This poll is about his most popular songs... Definitely not in order of his best.
7 Comments
4
Life is a Rollercoaster

Great song ever
Super catchy song that always reminds listeners that life is full of ups and downs, and you gotta ride the journey
! I love this song. It inspires me to know life is difficult no matter what and love is really a mystery.
Love this song! And its perfect for a live band, so true to life
1 Comment
5
The Way You Make Me Feel

Its great song, you may hear the pain of someone who expect the great love, but baby don't give
This song is simply wow.. :D I can keep listening to it for a whole day..
Beautiful song.. Only just heard it recently over the radio.. Thank goodness for Shazam..
Such a beautiful song, I woke up this morning humming it and I can't stop smiling x x
6
Fires
This is the best song I have heard all my life it is so inspirational and it's good that ronan can still sing as good as he used to back 20 years ago. This is the. Best song and it has to be number 1 it truely deserves it. When you say nothing all isn't even close to how good this song is. Vote for this song to be number 1 because it deserves it. Please vote for it this is the best song out there from the recent decade
After all these years Ronan can still write such inspirational and meaningful songs like this.
One of the best songs I've ever heard.
So amazing, its leaves me speachless
7
We've Got Tonight
We got tonight it's a brilliant song and I can listen to it all day long
I love this song, I recommend this to anyone who likes Ronan Keating.
8
She Believes (In Me)

One of the best songs of Ronan Keating that I like the most!
9
I Love It When We Do

Should be 1
This song is just so deep, inspiring and life changing. The lyrics are so meaningful. Sheer excellence. Bravo.
10
Wasted Light
Holy Crap! What an Amazing and touching song! The Lyrics compeletely blew me away! Oh and the last two line man! The last two lines
The Contenders
11
The Long Goodbye

12
Lovin' Each Day

Great song
Haven't people heard this song! Its good
Awesome beat
13
Baby Can I Hold You

Its truly awesome and can surely make you like it at one go... =D
14
Words

One of the greatest songs ever.
Can't believe it's on 15 position
It's ronan's best song in my opinion
15
Iris
And I'd give up forever to touch you
'Cause I know that you feel me somehow
You're the closest to heaven
That I'll ever be
And I don't wanna go home right now
And all I can taste is this moment
And all I can breath is your life
'Cause sooner or later it's over
I just don't want to miss you tonight

And I don't want the world to see me
'Cause I don't think that they'd understand
When everything's made to be broken
I just want you to know who I am

It deserves to be the best ONE without any doubt!
Should have been way above in the list. The best cover for the original Goo Goo Dolls track
. Why is iris not in this list!? ... Its got such beautiful music. It really deserved a place on this list. One of my personal favourites by Ronan Keating
16
First Time

I love this song. I could listen to his voice all day. What a gift he has!
17
Superman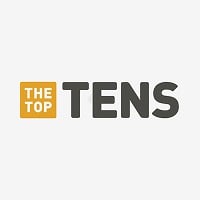 Superman is a comic character. And probably the first powerful superhero in the fictional world. The character was created by writer Jerry Siegel and artist Joe Shuster, high school students living in Cleveland, Ohio, in 1933. It was published by DC comics. The first animated superhero movie was superman. ...read more.
18 Winter Song
19
Father and Son - Cat Stevens

This song is great. This song is the song that Ronan sang in his audition in boyzone. This song is becomes a top 2 in uk chart.
20
Keep On Walking

21
Nineteen Again

22
Addicted

One of the saddest best song
23
The One You Love

BAdd New Item
Related Lists

Best Ronan Keating Albums

Best Saoirse Ronan Movies

Best Songs of All Time

Best Metallica Songs
List StatsUpdated 27 Feb 2017
1,000 votes
23 listings
8 years, 259 days old

Error Reporting
See a factual error in these listings? Report it
here
.