Best Screamers
skt
The Contenders: Page 3
41
Alex Koehler (Chelsea Grin)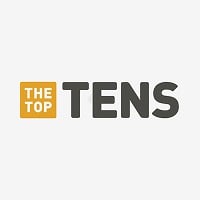 He has more range then anyone alive except the screamer from The Devil Wears Prada hands down the best vocalist in my opinion
How is Alex not in top ten, he has way more talent than a lot of the singers in the top ten, way more range and can scream very clear!
Alex has more talent chester whatever his name is
This guy is insane best I ever heard #crewcabanger
V 4 Comments
42
Angela Gossow (Arch Enemy)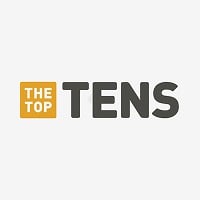 Angela Nathalie Gossow is a German vocalist, best known as the former lead vocalist for the Swedish melodic death metal band Arch Enemy.
How the hell is she at 189? She is one of, if not, the best female screamer. Period.
V 1 Comment
43
Micah Kinard (Oh, Sleeper)
They have the sexiest guitar riffs ever and a hellofa screamer to support it.
44 Stitch D (The Defiled)
45
Austin Carlile (Of Mice & Men)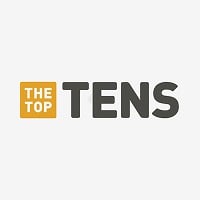 Of mice and men was one of the first screamo bands I've ever listened to and by far is my favorite band
46
Michael Barnes (RED)
Mike Barnes is an incredible screamer. In all his years of touring he's managed to never hurt his voice as bad as other artists, and owns the performances live. It's a shame to see "artists" as terrible as Oliver Sykes and Danny Worsnop in the top 5, and someone as amazing as Mike Barnes so low. Step down, scene kids, let some real artists take the spotlight!
Listen to songs like: breathe into me, Let Go, Wasting time, Death of me, Out from Under, Confession, Feed The Machine, The Outside, Release The Panic, Damage, and last but Not least: IF WE ONLY!
Michael Barnes puts them all to shame. Andy Biersack and Chester Bennington are terrible screamers compared to Michael. His singing voice is perfect already, and his screams are the icing on the cake. Plus, his band actually makes quality music, unlike mediocre, shallow bands like Linkin Park and Black Veil Brides.
Awesome band, awesome music. Probably my favorite band out of anything, and their vocalist has some of the best screams I've ever heard!
V 4 Comments
47
James Hetfield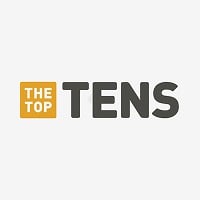 James Alan Hetfield was born on August 3, 1963. He is an American musician, singer and songwriter known for being the co-founder, lead vocalist, rhythm guitarist and main songwriter for the American heavy metal band Metallica.
48
Bon Scott (AC/DC)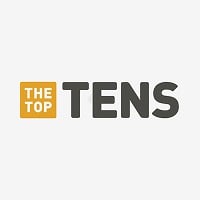 Ronald Belford "Bon" Scott was a Scottish-born Australian rock musician, best known for being the lead singer and lyricist of Australian hard rock band AC/DC from 1974 until his death in 1980. He was born in Forfar and lived in Kirriemuir, Scotland, for 5 years before moving to Melbourne, Australia, ...read more.
How is this guy not even on here? He should be top five.
Heck yeahs. :) Don't get me wrong, I love stuff like Asking Alexandria, BVB, and ADTR, but Bon Scott was the original. Not only that, but his scream is not only aggressive, but melodic and beautiful at the same time.
V 1 Comment
49
Tim McIlrath (Rise Against)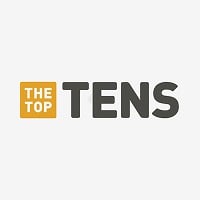 Timothy James "Tim" McIlrath is an American punk rock musician. He is the lead singer, rhythm guitarist, songwriter and co-founder of the American punk rock band Rise Against.
Tim Mcilrath, very much an underrated screamer. Tim goes hard, but he has severely damaged his voice from his early years where he screamed with more force than any other screamer at the time. His screames range from those found in 'Gethsemane' to 'Dancing For Rain' to 'Injection' to 'Entertainment'. All those examples showcase his vocal intensity. I have yet to hear other screamers that weren't either annoying, or sounded like the cookie monster. Tim in my opinion, has the perfect scream because it's emotional and releases a lot of tension. In his live shows he has let out some screams I can only imagine were some of the greatest screams ever performed by any vocalist. In Rock am Ring 2010, right before he starts State Of The Union, he lets out the most powerful and soaring scream I have ever heard.

His vocal technique has improved a lot and nowadays he takes it a lot easier on his voice. But he can still deliver one hell of a vocal, as shown in his Rock Werchter 2015 ...more
Rise Against has so many varying styles that they can play, and all of them sound great. Tim can deliver smooth vocals, but his screaming is top notch. If you really want to hear him scream, listen to some of his songs that he sang from The Killing Tree, his side project during the late 90's and early 2000s.
Lead singer of Rise Against, his vocals vary from soft and smooth, to harsh screams. He is undoubtedly one of the best singers in Music. Examples include "State of The Union" and "Dead Ringer".
Insanely talented. Doesn't scream so much anymore though.
V 3 Comments
50
Eddie Vedder (Pearl Jam)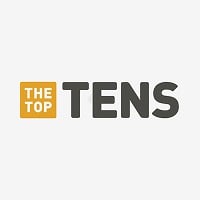 Eddie Vedder is an American musician, singer and songwriter best known as a member of the rock band Pearl Jam, with whom he performs lead vocals and is one of three guitarists.
51
James Brown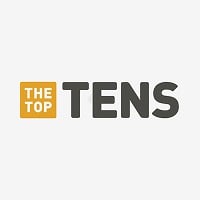 52
Dani Filth (Cradle of Filth)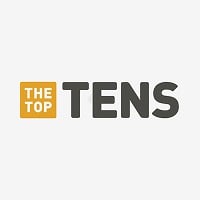 If you have ever seen the live version of "Nymphetamine" at the Rock AM ring 2006. He has the lowest and the highest screams I've ever heard! I think he's the best screamer this world has ever seen! Check that video out! I suggest that you listen to the entire video and then decide which is the best screamer!
The Filth scream is Iconic in its genre. To be honest there are some great vocalists on this list but seriously, have any of you people ever listened to cradle of filth? As far as pure screaming goes he's the godfather. Id say the only reason he's not higher up the list is because less people know about him.
Listen to the original version of "summer dying fast" the first scream there defines why Dani Filth is simply the best at screaming
What?

It goes like this...
1. Danny filth
2. Randy Blythe....
We're talking range here people.. fuuuccckkk
V 7 Comments
53
Scott Weiland (Stone Temple Pilots)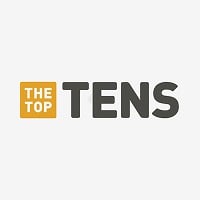 Scott Weiland is an American singer, musician, and composer for the American grunge band Stone Temple Pilots.
54
Jared Leto (30 Seconds to Mars)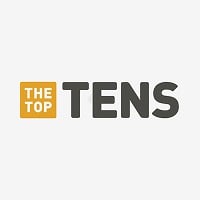 A very clean screamer that most people can enjoy. Similar to Chester. People need to vote on talent, not just their favorite band
He needs to be placed somewhere higher although he is not screaming so much on the new album, he's still able to.
Nonsense! Jared supposed to be in the Top Ten list!
Number 21? You people have gone nuts! Have you heard Jared scream? He's classic and unique.
V 1 Comment
55
Marilyn Manson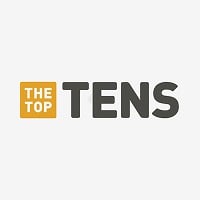 Brian Hugh Warner, better known by his stage name Marilyn Manson, is an American musician, songwriter, actor, painter, multimedia artist, author, and former music journalist.
Marilyn Manson you just can't beat this mans scream especially live its just so natural, and elevating, and so unrelenting, with fluent and plain up in your face style that's gonna win every time plain and simple
This is guy has the best Scream Ever, I simply love it, I don't why this guy, Chris Barnes and Chuck Schuldiner are not up there, they are/were simply Legends
Great screams in just the right places along with his cleans and whispery-like vocals and chants!
Best scream I ever heard from him
V 2 Comments
56
Ivan Moody (Five Finger Death Punch)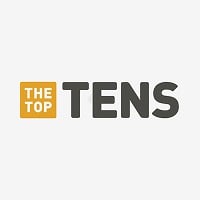 Ivan L. Moody, known by the pseudonym Ghost during his time with Motograter, is the lead vocalist for American heavy metal band Five Finger Death Punch from Las Vegas, Nevada.
Definitely better than a lot of the vocalists ahead of him on this list. More of a popularity contest if you ask me! Ivan has a real outstanding kind of voice. Its rich, deep, and the epitome of masculinity!
Ivan has talent in screaming! He should be at least up there on top 10 - 20 range
Amazing vocal range, AND scream range. One of my favorite baritones
Very powerful sinning and screaming (if it can called it)
V 3 Comments
57
Robert Plant (Led Zeppelin)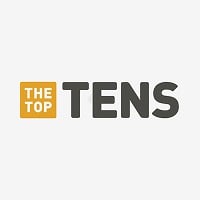 Robert Anthony Plant is an English musician, singer, and songwriter best known as the lead singer and lyricist of the rock band Led Zeppelin.
May be a good screamer, but I don't like his singing for screaming. I like his slow paced vocals more. - zxm
V 1 Comment
58
Jesse Leach (Killswitch Engage)
I'm sorry but I guess most you guys vote for the bands what are most popular because seriously chester bennington really ok danny worsnop amazing but jesse is unbelievable screamer and should be in the top ten
How are all these other screamers (with the exception of a few) above the godfather of metalcore himself? Listen to Alive or Just Breathing and tell me this mans screams are not godly.
Jesse needs to be a lot higher on this list. His screams are epic compared to some of the people who are higher than him right now.
Listen to Vide Infra, and tell me that Jesse is NOT the best screamer!
V 1 Comment
59
Matt Heafy (Trivium)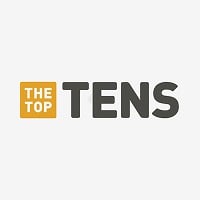 Matthew "Matt" Kiichi Heafy is a Japanese-American musician, best known as the lead vocalist and rhythm guitarist of the Orlando based Heavy Metal/Metalcore band Trivium.
This is ridiculous. Matt Heafy has one of the most unique metal voices I've ever hear and not even a huge fan. People gotta stop voting for their favorite bands, look at the topic of the list. Please.
V 2 Comments
60
Kellin Quinn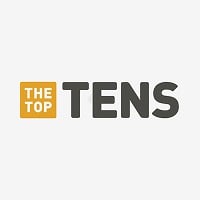 This is a redirect from a person who is a member of a group to a general, related topic, such as the group name, organization, ensemble or team of membership.
I'm pretty sure he will be screaming a lot more since Jesse Lawson left the band. But, he is alright. Not the best though...
You heard this guy scream with Pierce the Veil in King for a Day?! He should be top ten...
His screams are incredible and unique, he doesn't scream all the time but when he does its really good.
He is really good! He works well with Vic Fuentures. Awesome, I agree he is a really good screamer but he is definitely not the best. Sorry Kellin
V 6 Comments
PSearch List
Recommended Lists
Related Lists
Top 10 Best Male Rock Screamers

Top Ten Metal Screamers

Best Rock Screamers
Top 10 Growlers and Screamers
List StatsUpdated 27 May 2017
5,000 votes
242 listings
6 years, 216 days old

Top Remixes (24)

1. Mitch Lucker (Suicide Silence)
2. Randy Blythe (Lamb of God)
3. Trevor Strnad (The Black Dahlia Murder)
TheLuckinator

1. Mitch Lucker (Suicide Silence)
2. Phil Bozeman (Whitechapel)
3. Jared Warth (Blessthefall)
MidKnight

1. Oli Sykes (BMTH)
2. Danny Worsnop (Asking Alexandria)
3. Randy Blythe (Lamb of God)
EvilAngel
View All 24
Posts
Error Reporting
See a factual error in these listings? Report it
here
.