Best Screamers
skt
The Contenders: Page 5
81
Spencer Sotelo (Periphery)
Amazing screaming and amazing, gritty, loud, intense clean vocals that can blow almost everyone else on this list out of the water. - BasseCat
He gets better every time see him in concert. He can scream with the best of them while also outsinging most.
82
Bert Mccracken (The Used)
Such a talented screamer, especially on all their old stuff. They were raw and his transitions of singing to screaming just get you pumped, Definitely should be higher up there.
I'm a huge fan of music and he is one of my favorite singers and is without a doubt the best screamer I have ever heard. Listen to the self titled album
Listen to a box of sharp objects live from their dvd maybe memories or say days ago
My hero!
V 4 Comments
83
Minami (Keisuke)
Amazing screamer, not only can he go high, but he does things with his voice I've never heard from any other screamer. Check out the song Crossover, it's a great example. He does some pretty crazy stuff in Defeat and Beat as well. The band does use autotune, so I'm unsure how he sounds with out (probably still sounds great) but the band uses it as a style, like an instrument, and Minami knows how to use it.
He is apart of Fear and Loathing in Las Vegas and should easily be number one if this band was actually wellknown in America. It's really sad that they aren't because, even if the electronica stuff isn't your 'cup of tea', this band is absolutely amazing due to the catchy tunes and of course, Minami's insane vocals!
Pretty unknown guy, but his vocals are incredibly powerful. Part of the Japanese synthcore band 'Fear, and Loathing in Las Vegas'.
Love minami's scream voice
V 1 Comment
84
Phil Labonte (All That Remains)
Just go listen to their "Just Moments in Time" and you'll all understand
85
Gerard Way (My Chemical Romance)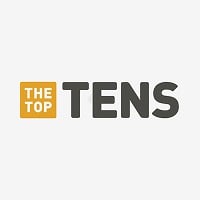 Gerard Arthur Way is an American singer, songwriter, musician, and comic book writer who was the lead vocalist and co-founder of the American alternative rock band My Chemical Romance from its formation in September 2001 until its split in March 2013. His debut solo album Hesitant Alien was released ...read more.
What's even more unique about Gerard from all these other people is that he is really versatile and has awesome screams yet can switch back and forth from screaming to singing beautifully
Gerard way has tons of talent. His screams are so amazing and you can clearly hear the lyrics with out having to look them up. He also is really good at switching between screaming and singing beautifully.
Even though Gerard doesn't scream in all of his songs, when he does it's amazing. He has amazing vocals and screaming and will always be one of my favorite singers
He is just so pretty... and good at singing and screaming
V 1 Comment
86 Serj Kravchenko (Make Me Famous)
87 Chris "Fronz" Fronzak (Attila)
88
Robb Flynn (Machine Head)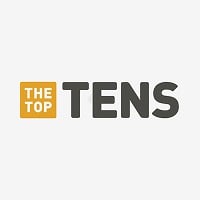 89
Brian Fair (Shadows Fall)
Come on, someone listen to this guys screams. he's better than Kurt Cobain at the very least.
90 Antti Hyyrynen (Stam1na)
91 Shagrath (Dimmu Borgir)
92
Jayy Von Monroe (Blood On The Dance Floor)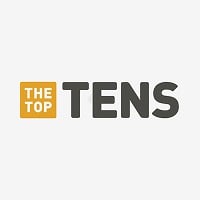 Jeremy Brian, better known by his stage names Jayy von Monroe and JayyVon, is an American singer-songwriter and rapper born on August 17, 1991. He is best known for his work as one half of the scene duo Blood on the Dance Floor. ...read more.
I'm surprised that he isn't higher on the list, he's not the best, but 57th, really? He's more talented than some people realize. I guess most people haven't heard of him, or don't realize that it IS him.

He sounds just as good live, too, which is rare.

Just saying.
Scene kids should be banned from any kind of vote, political or otherwise. GO AWAY BOTDF. JUST GO AWAYY
LMAO NO
93
Jon Mess (Dance Gavin Dance)
Jesus, I cannot believe that Ronnie Radke is in the top 20. Jon Mess is one of the best screamers out there. So much better than Radke.
Jon mess has screams like no one else. He is so great at screaming and writing he deserves to be higher up on this list.
This guy perform screams at the perfect pitch & is just as good live! His writting style is inttersting, as he is random & has great syle. Easily #1
94
Bertrand Poncet (Chunk! No, Captain Chunk!)
Dude is honestly amazing. His vocal range is insane. I didn't believe it was him screaming when I first gave them a listen. Them I saw them at warped tour.
V 2 Comments
95
Aaron Lewis (Staind)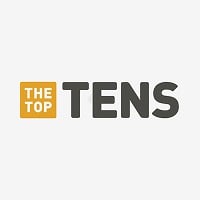 Aaron Lewis is an American musician, who is the lead vocalist, rhythm guitarist, and founding member of the rock group Staind, with whom he has released seven studio albums.
96
Ian Gillan (Deep Purple)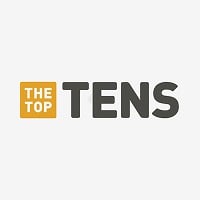 Ian Gillan is an English singer and songwriter. He originally found success as the lead singer and lyricist for Deep Purple, and the original singer on the rock opera concept album Jesus Christ Superstar by Andrew Lloyd Webber, where Gillan had the leading role (Jesus Christ).
The original high pitch screamer who set the standard for the metal scream. Check out child in time off made in Japan. Intense and painful the way metal screamin is supposed to be.
This list is sorted by popularity. Otherwise I don't see reasons that James Hetfield or Kurt Cobain could be better screamers than him. - zxm
#86? Haha, this guy invented the crafted scream. - Metal_Treasure
97
Rob Halford (Judas Priest)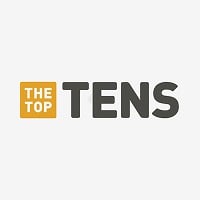 Robert John Arthur "Rob" Halford is an English singer and songwriter, who is best known as the lead vocalist for the Grammy Award-winning heavy metal band Judas Priest and famed for his powerful wide ranging operatic voice.
Seriously! How has Rob Halford not been mentioned at all in this list?
Rob Halford is one of the greatest metal vocalists and his screams are phenomenal. Some of the most high pitched screams in metal music.
Rob Halford has very good high-pitch vocals and he is a very good screamer - zxm
What the hell is Halford doing at #93? He should be at the very least in top 3. - kk2001
Why Judas Priest is underrated everywhere?! - ShahryRKnoT
98
David Escamilla (Crown the Empire)
You got to be kidding me! Why is he this low even if he's not my favorite screamer he is good at it then some people higher then him
Such an underrated screamer because the band is still fairly new. But in my opinion he is definitely top 25 if not top 10
Dave Escamilla is quite possibly one of the greatest screamers,
Some examples of his greatest screaming is
1. Voices
2.Johnny Trilogy]
3.Breaking Point
99
Chino Moreno (Deftones)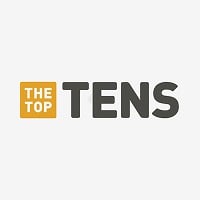 Chino Moreno is an American musician. He is best known as the lead vocalist and contributing guitarist of Deftones.
I don't understand why this isn't on the list. Chino is one of the better screamers in all music, and one of the best musicians of the past 20 years. He deserves to be up at the top with Chester Bennington, and far, far above any of the scenecore artists people have voted up at the top. Chester and Chino are two of the best screamers and I'm surprised no one added Chino before now!
I absolutely think Chino should be higher up like top 10 at least. Many of the singers in the top are metalcore singers (not Chester, love Chester) and maybe haven't heard much of Deftones and Chinos his distinctive scream.
Chino should be number 1 his scream is perfect
His inhale screams are legendary
V 2 Comments
100
Dave Grohl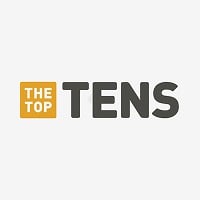 David Eric "Dave" Grohl is an American rock musician, multi-instrumentalist, singer, songwriter, producer and film director. He is best known as the former drummer of the hugely popular 90s grunge band Nirvana and the vocalist/guitarist for the alternative rock band Foo Fighters. He has sat behind the ...read more.
Amazing, my parents introduced me to them as a baby and now I am 12 I still have a passionate love for the Foo Fighters and Nirvana
He gives all what his got in every single concert... One of the best rock voices nowadays
Besides beeing one the best drummers in the world, he is great frontman and he puts everything in every concert and gig.
PSearch List
Recommended Lists
Related Lists
Top 10 Best Male Rock Screamers

Top Ten Metal Screamers
Top 10 Growlers and Screamers

Best Rock Screamers
List Stats
5,000 votes
248 listings
7 years, 118 days old

Top Remixes (26)

1. Mitch Lucker (Suicide Silence)
2. Randy Blythe (Lamb of God)
3. Trevor Strnad (The Black Dahlia Murder)
TheLuckinator

1. Mitch Lucker (Suicide Silence)
2. Phil Bozeman (Whitechapel)
3. Jared Warth (Blessthefall)
MidKnight

1. Chuck Schuldiner
2. Tom Araya (Slayer)
3. Runhild Gammelsaeter (Khlyst)
romanempire249
View All 26
Posts
Error Reporting
See a factual error in these listings? Report it
here
.