Top Ten Best Screamo Bands
Xero322
The Contenders: Page 3
41
Atreyu
Atreyu is definitely too low on here. A deathgrip on yesterday is a great album. Some of the bands on here are not screamo to be honest.
Atreyu should be in the top 5! Check out this band you won't regret it.. You will be hooked with their songs plus alex varkatzas' voice is just amazing it's so powerful! Check out " the crimson"
How are they so low? They're awesome! - SkullKid101
V 1 Comment
42
Ice Nine Kills
Their cover of someone like you by Adele was amazing, I've only heard a few of their songs because of my best friend. You need to check them out though
Metal core screamo, loved both their last albums. In the more melodic vein with mininum double base drums which can be over whelming. Often feature slightly bizare lyrics (about dinosaur bones for one thing). Safe is just a shadow is my favorite album
My brother keeps telling me to listen to them but I'm kind of scared to (I saw their CD covers). Are they any good?
V 2 Comments
43
Thursday
Come on, some of the oldest, most inspirational, screamo bands out there, and they're number 12? Without them most of these bands wouldn't even exist. They have to at least be in the top 10. With albums like Full Collapse and War all the time, they influenced tons of bands.
44 Saosin
45
Slipknot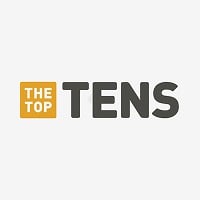 Slipknot is a Heavy Metal band formed in 1995 from Iowa. The band released their first album in 1999 and was well received by critics and fans. The group gained success after the release of their second studio album, "Iowa". ...read more.
I absolutely love these guys but their not screamo
AMAZING! Their somg snuff just has so much passion! They have many heavy songs, but also some softer music as well
Slipknot 45?... What? They should be #1! What is this? They are on top, every band looks up to them.
Yeah, what are they doing so low on the lists? They are up at the top ten!
V 7 Comments
46
Hawthorne Heights
I wouldn't exactly classify these guys as screamo, but they are very talented. I love 'em to death
47
Get Scared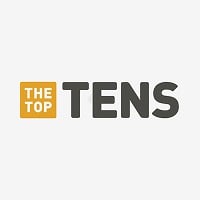 Get Scared is an American gothic metal band from Layton, Utah. Formed in 2008, they released their first EP, Cheap Tricks and Theatrics, in 2009. Another EP, Get Scared, was released in 2010.
Get Scared should get higher. So vote for Get Scared. There so cool and awesome, they are my favourite band. So get Get Scared Higher!
Love them! They have a great sound
I love them there amazing and they have just the right amount of screaming and they have amazing I personally think they deserve higher at least like top 30
Not screamo. Not even emo. They're post-hardcore, or alternative metal. - Gruunge
V 18 Comments
48
Dead by April
Dead by April has been around for a couple of years now, but I just found them, and I completely fell in love with their music, and it's hard for me to get into a band this much, other than I See Stars.
This band has the best screaming vocals I've heard in my whole life, check out the songs "Painting Shadows" and "Losing You". Jimmie Strimell is the best screamer ever, that's for sure, and one thing the other bands don't have is the amazing singing talent which Dead by April has.
Man! They should be at no. 1! No question!
I found this band last year and LOVED them! Their song "Dreaming" was my #1 fave!
V 5 Comments
49
Betraying the Martyrs
These guys are amazing I like their style of music
Great band they endorse not killing your self
50
The Amity Affliction
BEST screamo band I've EVER set my ears to, I've heard over 100 from different countries, and by far this band is up with ASKING ALEXANDRIA! For serious screamo lover only, should be in top 5 MINIMUM, and with more world-wide support these guys are going to be HUGE!
Aussie metalcore/post-hardcore is where it's at. Best band ever, Joel writes the most amazing lyrics and the whole band does an amazing job at producing the sound. They should definitely be higher.
WHY IS BLACK VEIL BRIDES EVEN ON THIS LIST, LEAVE.
- coming from a 12 year old.
Great and inspirational lyrics. I love the screams and clean vocals. Everything about this band is amazing and I accidentally found them on YouTube when I was looking up Beartooth songs. First song I ever heard by them was, "Pittsburgh," and ever since I've been hooked. By far my favorite band of all time, and my favorite song is, "Open Letter."
Top 10 band for sure
V 18 Comments
51
Capture the Crown
This band is incredible. Talent all round and I get so excited when I hear an Aussie accent that works with the music.
Capture the Crown has great songs, and not so hard on the screamo. Definitely one of my favorites
52
The Bunny the Bear
The Bunny The Bear is amazing! Matt and Chris kick butt! I usually get their names mixed up, but the cleans are so good, the screams are fantastic and unreal. And they have an electric taste, the Wiki says that they are an electronic post-hardcore band. And that's so unique for me because I've only seen two of those genres in my life (electronic post-hardcore is what I mean). Anyways, everyone should check them out.
The Bunny There Bear deserves to be #1 all the way! Have the greatest volumes and most variety of voices. Going from Piano straight to Hardcore Guitar and drums and from high pitch singing to a variety of screamo, this band should definitely be above Asking Alexandria
V 1 Comment
53
DevilDriver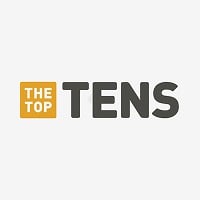 DevilDriver are an American heavy metal band from Santa Barbara, California, formed in 2002, consisting of vocalist Dez Fafara, guitarists Mike Spreitzer and Neal Tiemann, bassist Diego "Ashes" Ibarra and drummer Austin D'Amond.
It's so insane when I heard devil driver!
54
For Today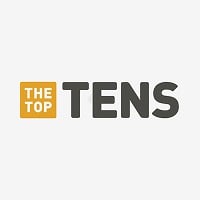 For Today is an American Christian metalcore band from Sioux City, Iowa, formed in 2005. They are currently signed to Nuclear Blast Records.
Awesome. My ex best friend told me about them. Big mistake, now I love them and she can't do ANYTHING about it!
Love this band great messages ain them! They stand on the solid Rock God
55
Parkway Drive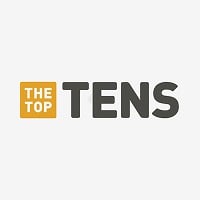 Parkway Drive is an Australian metalcore band from Byron Bay, New South Wales, formed in 2003. As of 2015, Parkway Drive has released five full-length albums, one EP, two DVDs, a split album and one book, titled Ten Years of Parkway Drive.
REPRESENTIN' THE AUSSIES!
YEWWWW

PARKWAY RULES! They Definitely deserve a higher spot!?!?! But my Personal Fav is "Mudvayne"! I don't know why they ain't on here? but because neither "Mudvayne" or "Lamb Of God" are on here, PARKWAY WINS!

(P. S: Devil is Awesome to! :D)
Hahaha PWD are below Asking Alexandria? Judging by that, I can see that this list is horrible. I this band so much I don't have much love left for my girlfriend. Parkway is one of the greatest bands in the world. As I Lay Dying is also great.
Parkway Drive #19 and black veil brides is #6? I'm pretty sure black veil brides shouldn't be considered the same genre as half of these bands. ADTR was the backbone of this genre even though they have much less screaming I would still group them along with my favorite band (parkway drive)
Why does no one know about this group
V 18 Comments
56
Avenged Sevenfold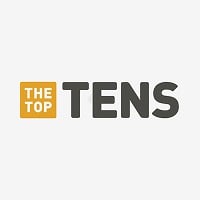 Avenged Sevenfold is an American alternative metal/metalcore (early) band, that was formed 1999 in California. Their longest lineup of members was M. Shadows (Vocals), Synyster Gates (Lead Guitar), Zacky Vengeance (Rhythm Guitar), Johnny Christ (Bass Guitar), and The Rev (Drums). ...read more.
They are my favorite band, but since only their first 2 albums are screamo I don't know if this band fits onto this list. But they are the best band ever!
Avenged Sevenfold is cool. I even have a shirt of them. I love Avenged Sevenfold so please vote for the greatest band in the world.
Hey they deserve a better rating I love Avenged Sevenfold
The best of the best!
V 9 Comments
57
Emarosa
Does no-one seriously appreciate Jonny Craig's amazing voice? He has the best range of any vocalist I have heard in a while. Plus every member of the band is extremely talented.
V 1 Comment
58
Beartooth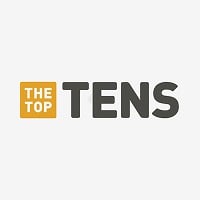 Beartooth is an American metalcore band formed by Caleb Shomo in Columbus, Ohio in 2012. They are signed to Red Bull Records since 2013 along with Shomo's electronic act Class.
Who cares how old you are? You should be able to like whatever music you like. I'm fourteen and I like Beartooth. I also like a lot of other stuff that some people don't like. And I honestly don't care what they say.
I love beartooth with a burning passion and I think they should be in the top ten along with suicide silence sleeping with sirens say we can fly crown the empire and pierce the veil
This is a really good band! Should be at least in the top ten! The album Disgusting is one of my favourite albums ever! Check this band out if you like Of Mice and Men, in my opion they sound very alike. Yes... I am a 15 year old fangirl... don't judge me!
60
Pg. 99
Stuff like this, Orchid, City of Caterpillar and Circle Takes the Square is real screamo. I've become so disappointed with what the accepted definition of screamo has devolved to that I was pleasantly surprised to see Pg. 99 on a list like this at all. If you feel like voting on this list, first listen to any of the aforementioned bands and if you don't like any of them, you don't like screamo and should not be voting on this list.
The fact that any band, ever, would be in a spot above Pg. 99 on a list like this isn't just silly... It's wrong. Not a single band on this "Top Ten" list is even screamo. Time to change that.
We live in a sad world when you have to go down 35 ranks to find real screamo. Nothing above this should be on the list, but there will always be depressive 12 year old girls to vote those up. Besides that, Document #5 and #8 are some of my favorite screamo albums all time.
It's almost like people don't know what screamo is. uwi
V 12 Comments
PSearch List
Recommended Lists
Related Lists

Best Screamo/Death Metal/Metalcore Bands

Top Ten Metalcore / Deathcore / Screamo Bands

Top 10 Christian Screamo/Rock Bands

Top Christian Rock/Screamo/Emo Bands
List Stats
9,000 votes
307 listings
7 years, 306 days old

Top Remixes (44)

1. Asking Alexandria
2. Silverstein
3. August Burns Red
jtred

1. Of Mice & Men
2. Bring Me the Horizon
3. Suicide Silence
Shannonrenee43

1. Alexisonfire
2. Bring Me the Horizon
3. The Devil Wears Prada
JordanKing92
View All 44
Posts
Error Reporting
See a factual error in these listings? Report it
here
.