Top Ten Best Screamo Bands
Xero322
The Contenders: Page 5
81
The Black Dahlia Murder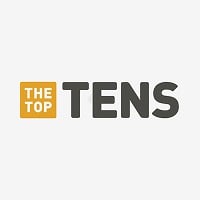 The Black Dahlia Murder is an American melodic death metal band from Waterford, Michigan, formed in 2001. Their name is derived from the 1947 unsolved murder of Elizabeth Short, often referred to as Black Dahlia.
They have some Prety amaziingg songss imm nott gonna liee for example Love is A perfect murder is definitely a great song they have a lot of good songs check em out
82
The Word Alive
The word alive is the SEXIEST BAND EVER! I LOVE THEM, and they should be #1 on this list. This list is wack though. It is kind of ignorant to put all the scene savvy crap first! They have no idea how INCREDIBLE THE WORD ALIVE IS! You should check it out... Maybe help me get them to the top... You won't be sorry. All it takes is like 5 minutes on youtube to find the music of your life!
There so cool I just love them and I also love there song "Play The Victom" I just want them to be higher then 77! When I saw some of the other bands I was interested and I voted but when I saw The Word Alive I was so shocked and I voted this. So please vote for them!
The word alive is amazing! They deserve to be way higher then #62
Lights and stones is pretty bad-ass
V 1 Comment
83
Scary Kids Scaring Kids
Their debut album is one of the best albums of all time... "I live my life in the shadows of the things I try to hide. " Favorite line from their album.
There are a lot of great bands, we all seem to enjoy Our band more then others. Ha ha GO SCARY KIDS
They are pretty awesome! Definitely MySpace area but very good! Classic like Senses Fail...I forgot I loved them before reading this...
They are an amazing!
V 3 Comments
84
Children of Bodom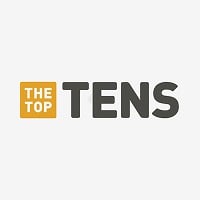 Children Of Bodom is a melodic death metal band from Espoo, Finland. Formed in 1993, the group currently consists of Alexi Laiho, Janne Wirman, Henkka Seppälä, Jaska Raatikainen and Daniel Freyberg.
THIS IS THE BOMB. IT'S THE BEST BAND EVER. I started listening to screamo for 2 bands: Children of Bodom and Lamb of God.
Best band mix amazing rifts with very good variety in lyrics
This is death metal, not related to screamo.
85
Born of Osiris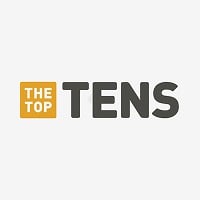 Born of Osiris is an American deathcore band, formed in 2003 in Palatine, a suburb of Chicago. The group underwent several name changes, including Diminished, Your Heart Engraved, and Rosecrance, before finally settling on Born of Osiris in 2007, basing the name on the Egyptian deity Osiris, and the ...read more.
Definitely way better than any of the other bands in the top ten. The latest album is the bomb. I saw them live, and they were amazing. This band is a REAL screamo band. Not asking alexandria.
They really should be a lot higher on the list they are really good
86
Circle Takes the Square
This is the only screamo band on the list, therefore they win. They're chaotic and crazy and overall amazing.
None of these bands are screamo, with the exception of a few... I HATE METAL CORE! If Devil Wears Prada is screamo, then I'm Santa ' Clause
How is the current top ten "screamo"? This beats all of them with As the Roots Undo. - SevenTreeTool
The only screamo band it's okay for hipsters to like.
V 1 Comment
87
Senses Fail
You can see how Buddy Nelson's scream has developed through all of his albums, it becomes more emotional, sad, and angry through each album. You can tell he puts a lot of feeling and emotion into his scream. Senses Fail easily deserves a higher ranking than 87. My all time favorite band.
I don't see why this is so low on the list, other than the fact that they don't scream in all of their songs? Even then, this is one of my favorite bands. I've been listening to them well over five years now.
Buddy Nelson's screaming has devoloped so much and even though the band has lost so many members they still are amazing and going strong with their new album
88
Fall of Troy
Great band, really progressive, very underrated, some of the best.
V 1 Comment
89
Iwrestledabearonce
This is an awesome band with lots of break down and most amazing feature is they can cover almost all genre like math core, grind core etc... Listen once and you will look listen forever...
V 1 Comment
90
Orchid
They are better than pretty much all the bands here. Orchid is also one of the only actual screamo bands on this list, a list which comprises simply of terrible metalcore bands who should not even be on this list.
DevilDriver? Really? They are melodic death metal, not screamo! I wish people wouldn't label anything with harsh or screaming vocals, "screamo". It really is quite an insult to the actual music genre. Screamo is Circle Takes The Square, Saetia and Pg.99.
I choose Orchid as the best because they were the first screamo band I actually heard.
Some of these band shouldn't be on the list, they're just terrible scenecore bands. - YourGothicNightmare
#93 on a screamo list and I've seen 3 screamo bands. We live in a sad day and age, my friends.
A real screamo band
V 3 Comments
91
Adept
In my opinion, best post-hardcore band.
The Best band, in my opinion!
What A BAND! Y'all rock guys!
92
Hopes Die Last
Very unknown band but they are pretty tight. I've been a big fan since the first album look up their single unleash hell or never trust the hazel eyed!
V 1 Comment
93
Whitechapel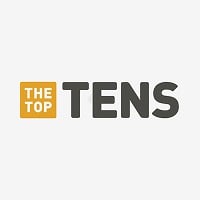 Whitechapel is an American deathcore band from Knoxville, Tennessee. The band is named after the Whitechapel district in East London, England, referencing the series of murders committed by Jack the Ripper.
This band should be in the top 10 or top 20 best screamo bands!
Sorry, but I think calling Whitechapel screamo is a little insulting.
This band is just so Awesome deserves to be higher
Whoa whoa whitechapel is awesome.
V 2 Comments
94
Chicosci
Chicosci is the Emo band in the philippines
They were the most best of the best in opm rock music!
International bands chicosi from phillipines... Idol your the best...
HAHA lols.. can't believe they are in the top 100 screamo band... This band SUCKS!
Great band keep rock'n
95
Her Bright Skies
They are so cool, awesome and great. So please vote for Her Bright Skies! They should be in the 10s! So more people should vote for them.
Amazing band, should be up higher though
HER BRIGHT SKIES is an amazing band and how JAYBEE sing is great. Love them! So much. And there swedish, that's so cool!
V 1 Comment
96
From First to Last
They're AWESOME! Never heard a band do something so original yet keep to set limits.. Never went to too far.. Amazing live.. Just generally a fantastic band...
Sonny moore who is now skrillex was ina a awesome screamo band that has awesome music videos
Note to self is like the BEST SONG EVER. So listen to this I say From First to Last needs to be at least top 5.
Deserves to be much higher, great band, especially their newer songs
V 4 Comments
97
Maximum the Hormone
Listen to Whats Up People? Or F for there heaviest stuff! This band simply has everything!
These guys' music skills match their crazyness, which is.. High. They should be in the top 10 at least
V 2 Comments
98 Broadway
99 Spectrum Shadows
100
Greeley Estates
One of my favorite bands I like how in a lot of their songs its about a guy thaty is either crazy or going crazy
V 2 Comments
PSearch List
Recommended Lists
Related Lists

Best Screamo/Death Metal/Metalcore Bands

Top Ten Metalcore / Deathcore / Screamo Bands

Top 10 Christian Screamo/Rock Bands

Top Christian Rock/Screamo/Emo Bands
List StatsUpdated 27 May 2017
9,000 votes
306 listings
7 years, 67 days old

Top Remixes (42)

1. Asking Alexandria
2. Silverstein
3. August Burns Red
jtred

1. Of Mice & Men
2. Bring Me the Horizon
3. Suicide Silence
Shannonrenee43

1. Alexisonfire
2. Bring Me the Horizon
3. The Devil Wears Prada
JordanKing92
View All 42
Posts
Error Reporting
See a factual error in these listings? Report it
here
.