Best Self-titled Albums
rock2metal
The Top Ten
1
The Beatles (The White Album)
This album is so versatile! Each song is different. Acoustic Blackbird and electrical While My Guitar Gently Weeps, Prog rock Hapiness is a warm gun and Rock and roll Back in the USSR. Soft rock Martha My Dear and heavy metal Helter Skelter. It is in my opinion worse than Abbey Road, Sgt Pepper, Revolver but it is still one of the best album of all time
One of the greatest rock albums of all time. A great listen from start to finish.
all the songs were new are great, this is one of the most famous albums by them
all the songs are so great so I can say my favorite ones :S - rock2metal
They're all great except Revolution 9 which is their only bad song - simpsondude
2
Led Zeppelin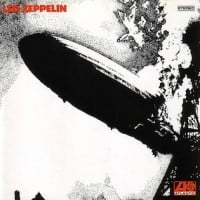 Led Zeppelin was an English rock band formed in London in 1968. The group consisted of Robert Plant (Vocal), Jimmy Page (Guitar), John Paul Jones (Bass, Keyboard) and John Bonham (Drums). The band's heavy, guitar-driven sound, rooted in blues and psychedelia on their early albums, has earned them recognition ...read more.
this album is one of the best of the band, with songs like "Communications Breakdown" or "Good Times Bad Times" - rock2metal
All Though not Led Zeppelin best album still better the all the albums mentions above. To futher my case three words "Dazed and Confused"
3
Metallica (The Black Album)
many think this was their last album before being "commercial" (something that I think isn't true 'cause Load and ReLoad had some good songs, and Death Magnetic had awesome songs)
the album's top 3 songs are: "Sad but True", "Enter Sandman" and "The Unforgiven" - rock2metal
Best album forever!
The Unforgiven is my favorite Metallica song not only from the Black Album but all their albums - Danielsun182
4
Weezer (The Blue Album)

Instant collection of radio hits packed with dorky yet often times relatable lyrics. Its water tight and has stood the test of time.
This is basically a greatest hits album by Weezer, but it's not. That's the beauty of it. Weezer never made another album quite like it either.
their best album ever, top 3 songs: "Buddy Holly", "Say It Ain't So" and "Undone - The Sweater Song" - rock2metal
This is the best album ever. Say it ain't so! Why are the red and green album from weezer not on this list?
5
Ramones

many think this their best album, this album has their greatest song: "Blitkrieg Bop", and another great songs like "53rd & 3rd" - rock2metal
6
The Doors

A great album, one of the best.
7
Queen

when they were most hard rock, the album has great songs like "Keep Yourself Alive", "Liar" or "Jesus" - rock2metal
Keep yourself alive, Liar, Great King Rat, My Fairy King, and so much more... this is a criminally underrated album that most people haven't heard. This is heavy, raw, metal Queen that came before their poppier works and man is it badass...
8
Black Sabbath

Black Sabbath were a Heavy Metal band formed in Birmingham, England in 1968 by guitarist and songwriter Tony Iommi, singer John "Ozzy" Osbourne, bassist and main lyricist Geezer Butler and drummer Bill Ward. ...read more.
9
Rage Against the Machine

their best song is here: "Killing in the Name", and other great songs like "Know Your Enemy" - rock2metal
10
Van Halen

top 3 songs of the album: "Eruption", "You Really Got Me" and "Runnin' with the devil" - rock2metal
The Contenders
11
Korn

Best album ever; should be first
12
System of a Down

At their most heaviest! As well as at their most true raw and most genuine! It's one of the most unique albums there are! Not only that the lyric are incredible! War? Sugar P.L.U.C.K. mind Soil... There's so many songs on here that prove that these guys are certainly the rulers of their time!
top 3 songs: "Sugar", "P.L.U.C.K." and "Spiders" - rock2metal
13
Sublime

14
Avenged Sevenfold

15
Alice In Chains

16
Iron Maiden

17
Slipknot

Maybe their best album, the one which have the greates impact on the feelings of the listener. Released in 1999, this albume made them famous and had an huge success all around the world.
Amazing album!
18
Aerosmith

this album had one their most famous song, "Dream On"; and another great songs like "Mama Kin" - rock2metal
19
Dream Theater

A great album that succesfully combines their older, progressive style with their newer, heavier style. - IronSabbathPriest
20
The Clash

21
Beyoncé

This Album has so much passion in its song. Truly a work of art
Unexpected. no promotion. sold a million copies in 3 days.
22
Paramore

It's so goodness
23
Twenty One Pilots

Tacobell Saga is better smh.
THE BEST OF THE BEST
The Best.
Yee yee cousin
24
Rush

25
The Velvet Underground

Can't believe this is so low. Top Tier TVU.
26
Bon Jovi

27
Taylor Swift

I mean seriously the best female artists started out with this superstar album
28
Foo Fighters

29
Mötley Crüe

30
Weezer (Green Album)

Definitely deserves votes. Just listen to Hash Pipe and Island in the Sun - Drum_Solo
31
Pearl Jam

Otherwise known as the avocado album. - Songsta41
32
Franz Ferdinand

33
Three Days Grace

Yes
34
Nirvana

35
Cage the Elephant

36
Sevendust

37
Boston

Boston is Massachusetts' capital and largest city. Founded in 1630, it's one of the oldest cities in the U.S.
38
Evanescence

39
Kylie Minogue

40
Celine Dion

41
Steppenwolf

A great album. The song born to be wild is one of the best
42
Pennywise

43
The Police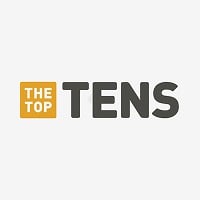 The Police were an English rock band formed in London in 1977. For the majority of their history, the band consisted of Sting, Andy Summers and Stewart Copeland. They are most known for their songs "Message In A Bottle", "Don't Stand So Close To Me", "Every Little Thing She Does Is Magic", "Roxanne", ...read more.
44
Weezer (Red Album)

45 The Offspring
46 Pink Floyd (Bootleg)
47
Kasabian

48
Bad Company

49
Killswitch Engage

50
30 Seconds to Mars

PSearch List