Best Shahrukh Khan Movies
linkinparkrocks
The Top Ten
1
Dilwale Dulhania Le Jayenge
Dilwale Dulhania is such an amazing blockbuster that not only did well in terms of box office and the entertainment industry but also in everyone's hearts. Is has a beautifully written script with the best actor in the world in the lead role performing brilliant with the B-Town rani, Kajol. They make an excellent pair and as a director, I think that Karan has explored many different and also significant genres/themes within this truly magnificent film that is designed to pull on ALL of your heartstrings.
I actually love all SRK movies, but this one is my absolutely favourite... JUST THE GREATEST MOVIE OF ALL TIME
I really love this movie, it's just the best Hindi movie I've ever seen in my life, and I would like to watch it again and again.
Must watch romcom with family
192 Comments
2
Kuch Kuch Hota Hai
I love you and my dream is 2 meet with you and I want your autograph and pic with me
Awesome movie, fab concept with outstanding cast.
This Movie is in the top not on 3rd position Please
Love means kuch kuch hotain hain...
65 Comments
3
Veer-Zaara
Extraordinary! Poignant story with excellent character development - All actors and actresses exceptionally talented.
I love this movie so much, the story, the songs, the feeling, and just the reason only SHAHRUKH KHAN on the movie
This film is my favourite and I think is Shah Rukh Khan's best film because it has the best storyline out of all of them.
Veer-zaara is all the best.oh! What an acting.
69 Comments
4
Kabhi Khushi Kabhie Gham

I cried when I watches this movie and I think is the best Indian movie of all time
This is the best movie I like it
The best moovie of the best actor.
I like movie
54 Comments
5
Karan Arjun

It's good and has an impressive story. Shahrukh was like in his debut, almost everyone didn't know that he would be the star he is today. Now you can see yourself. I just love The One and Only
SRK.
All king khan movie deserve to be on top ten I don't know how but it must
What the hell is this? How can Karan Arjun be better than Swades, Chak De and Devdas? I consider this to be the end of humanity. Why is this world full of jerks? Why, God? Why?
Salman khan looking good in this movie...

Shahrukh looking like a sporting roll
24 Comments
6
My Name Is Khan

Awesome movie, great acting. Portrays the troubles and sacrifices of an average Muslim in america after 9/11 and how the world has changed.
What a superb actor!... Most impressive role of his career!
Best movie.
Awesome acting. Anyone khan can't do this act suberb. But only king khan can do and done superbly. Fabulus and real story which shows the ground reality in our world.
78 Comments
7
Kal Ho Naa Ho

The only movie that I cried after watching! This surely deserves a place in top 10
The only movie which I can say has the potential to make you cry and realize that what love means.
This movie really holds a special place in my heart and is the first movie/T.V. show I've ever cried too. It shows how no matter what happens, love always wins.
Every song makes your cry
98 Comments
8
Rab Ne Bana Di Jodi

It is the best film of srk where it reflects the message to the couple of not making silly mistakes of doubts.
Awesome movie the climax was really heart touching dance which both expressed a cute reactions an love with each other truly... lovable film and heart touching song.
Even non romantic people will love this brilliantly made funny sweet and moving story
One of the best bollywood film ever
54 Comments
9
Mohabbatein

The best of the best
Super awesome movie! Teaches us about love and all!
Amazing movie watched more than once the songs were really good
I cry whenever I watch it.. Raj aryan forever!
33 Comments
10
Main Hoon Na

Really good action film
Best movie ever
Its amazing and deserves to be in top 10
My favourite movie number 1 movie
29 Comments
The Contenders
11
Ra.One

My favorite srk movie
Shahrukh was a hero in the movie and he is a hero in real life.
Amazing movie
I love it
Shahrukh khan hero in this but shahrukh khan real life hero
21 Comments
12
Dil to Pagal Hai

How could such movie be down here? This movie definitely is one of the best movie ever. SRK-Madhuri pair's sizzling chemistry in the movie is just too awesome to put it in words.
I got to know what "love" actually is only after watching this movie! I was maybe 12 at that time
Love is life this movie is the best for love
Its best movie
22 Comments
13
Swades

This is my all time favorite film.this is sahrukh khan best film
Loved it very much!
This movie should be ranked higher
Best movie made by srk..this movie potrays the unique side of him..out of the civilisation, he aid those needy and poor people..truly epic!
44 Comments
14
Chak De India

Its a master piece given by king khan
Best movie in Bollywood ever
I was surprise from srk and bollywood... Best sports film in india so far
It's about shahrukh khan teaching women hockey that's why I give this movie 10 out of 10
36 Comments
15
Chennai Express
19? Are you kidding me! It broke so many records and its ranking 19?! At least in top 5
What chennai express on 17? at least it should be in top 3. It broke so many records. It is a great movie.
This one is awesome
Funny movie... I love the couple they are matching each other..
39 Comments
16
Devdas

One of the best movie in india...
How come not in the top tens? Great movie!
Only 2% its wrong.
Best act of srk sir
50 Comments
17
Jab Tak Hai Jaan

Best movie of srk
I can watch this movie hundreds times and enjoy every seconds like the first time
You are great king khan
I think you are not king khan, you are a love khan
36 Comments
18
Don 2

This is my favorite all time.
My one of the favorite movie of Sharukh Khan
Common, he plays an amazing role with twists in the movie and is the type of gangster who is always ten steps ahead of his opponents and he doesn't die saying at the end, it is not just hard to catch don it is impossible
Its the movie that matches the class of hollywood action movies
15 Comments
19
Baazigar

I think baazigar is best shahrukh negative role also kajol is very talent performence
Its best of srk movies
This should actually deserve any of the top 3 spots. The story line and suspense is superb. Although he looked raw but this is one of the finest work of Shahrukh khan which is highly underrated.
The movie that made shahrukh khan period
12 Comments
20
Darr

One of the rare films where shahrukh isn't funny but is almost a "angry young romantic man". His m pst powerful and emotional performance
What an acting superb
No its not nice because shahrukhan dies at last not nice at all in my opinion
Strong act in this movie and he acts differently
18 Comments
21
Pardes

Arjun act fabulous.
Brilliant movie I can watch again and again...Love the romantic scenes between SRK and Mahima Chaudry the chemistry was great...Especially when she asks him if he will ever go and leave her behind and then how he enters back in to the room and nods he's head to say no such simplicity yet so beautifull
A must see movie! I have watched it over 5x and never tire of it. I said it once and I will say it again. Shahrukh movies are the best Bollywood movies.
Best movie at least come in top ten
8 Comments
22
Raees
One of the best movie
super hero
Raees is the best movie of king khan
This movie was great, love SRK in negative roles
13 Comments
23
Dilwale
So so so amazing movie! I love it! Dilwale rocks babe!
This is an AMAZING movie. It's got everything in it; drama action love and comedy. I have been watching this movie almost 2 times a day. It si this awesome. Whenever I think about watching a movie this comes to my head immediately. I love this movie
Dilwale Is such a amazing climax film.
Dilwale is my seventh best movie. It is a great comedy movie. It is an awesome movie.
20 Comments
24
Fan
Great performance. Shame Indian audience do not appreciate different plots! You do not need singing around trees to be a good movie!
I saw this film it was absolutely amazing
It will be the best movie of 2016
My favorite movie
20 Comments
25
Don

I loved this movie. And Shahrukh even in a negative role is hard to hate.
The perfect sequel
How does ra one get a better ranking than this.
The film which I saw and Srk became my favorite actor. I don't have words for the movie, I mean how can someone do so nice acting
2 Comments
26
Dil Se

Shah has been so wonderful in so very many films throughout his career, but in this film, he was extremely powerful.
I feel this film was grossly underrated by the industry.
Why is this movie #43? It was definitely one his best movies to date, even though it hadn't gotten the mist attention. It had touched on serious topics and had a gritty tone, which a lot of his other movies had lacked.
Such an amazing story! Top 10 for sure!
Best movie. Best music and way ahead of its time.
8 Comments
27
Kabhi Haan Kabhi Naa

Shahrukh is my life my daily routine srk movie kabhi Haan kabhi Naa song lisning
Another great movie and performance by Shahrukh. I read somewhere that Shahrukh thought this was his best performance.
This movie shows the innocence of acting, and is top 5 of his performances ever
SRK's most underatted movie... This movie shows his talent... - broken_skull
28
Army

29
Happy New Year
Best movie ever
This is one of my favorite Shahrukh movies. Funny and entertaining. I love the music in it too. This one is also one of my 12 year ago led nephews favorite of SRK movies. Every once in a while he asks to put the DVD of this movie on. My teenage niece thought it was one of the funniest movies she's ever seen.
Super
Brilliant awesome wonderful good best acting 26 not at all in 1it should be
11 Comments
30
Baadshah

Baadshah is a superb comedy movie. I love Shahrukh acting in this movie.
It has the best comedy by Shahrukh Khan
Thoroughly enjoyed the movie. SRK is very funny and cute.
This is the best movie I liked it so...much I love you Shahrukh
5 Comments
31
Deewana

Super duper hit movie
It was a good movie but I like second half of the movie better with Shahrukh. It was a better match with the young female role with Shahrukh than with the older actor who looked like he could be her father. I mean he is a good actor too but she looked a lot better with Shahrukh.
I hate rishi kapoor looking like Divyas father not husband she looked great with my love my Shahrukh
Deewana gives boost to srk in film industry
3 Comments
32
Paheli

Very entertaining movie. This is one of my brothers favorites. Every once in a while he borrows the DVD.
It was a great movie
Great movie... awesome acting by Srk & Rani... it's a very nice to see Srk & Rani new avatar
I love this movie a lot...superb movie..great movie...srk-rani was outstanding
33
Koyla

Great movie. Sometimes sad. But again Shahrukh at his best.
THE ACTING WAS AMAZING...AND THE BUDDING LOVE BETWEEN THEM TOO
Best movies
Koyla is the best movie at least come in top 20.srk is king of Bollywood
1 Comment
34
Asoka

Asoka is a MASTERPIECE!
Very good movie. Can't help but love Shahrukh and his movies. Amazing.
Best Movie of all time
I love srk...all times best movies
1 Comment
35
Katrina Kaif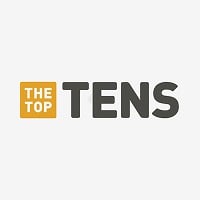 Katrina Kaif is an English actress who works in Hindi films. Despite receiving mixed reviews from critics for her acting prowess, she has established herself in Bollywood and is one of India's highest-paid actresses.
xxx ah
36
Maya Memsaab

good movie
What the hell does anyone know this movie of srk
37
Anjaam

Anjaam best movie in negative role of srk
This is one the best movie because is movie me srk ekdam alag aur hatke andaaj me he kaha wo cute aur kaha ye daravana vijay agnihotri
LIKE U
38
Billu

I loved this movie! Great acting, story and music. I loved the way it ended.
I like its songs so much.
So nice..would watch it again
Great movie...also good acting by irrfan khan...
39
Kabhi Alvida Na Kahena
Awesome movie...so emotional..and superb acting.
40
Krazzy 4

All movies' of shahrukh very good
41
Yes Boss

Nice movie
Very enjoyable movie. I hated his chauvinist womanizing boss. Can't help but fall in love with Shahrukh.
It's nice movie don't feel boared good movie
Best movie of srk simple and great
2 Comments
42
Ashoka

One of srk's best movies
Wow
best
43 Zero
44
Dear Zindagi

A great movie with some quality acting
Nice movie I love watching
45
Hum Tumhare Hain Sanam
If you haven't seen this? You're missin' out.
46
Hey Ram

Good concept movie
47
Kabhi Alvida Naa Kehna

I loved this movie should be much higher rated. Yes there were many tears, so what, great to see his emotional side. His acting as usual was phenomenal!
Very sincere and emotional
This is great love story film...
Nice movie! I mean GREAT movie!
11 Comments
48
Chalte Chalte

My favorite movie.
It's a bit dramatic
What this at 45? should be in higher postion was suoerb and great I ever saw...i love this movie
I tink dis movie will be the bast ever
2 Comments
49
Om Shanti Om

Lmao #49 are you kidding me? one of the best SRK movies
Should be number 1, this movie is legendary and amazing
Top 5 SRK movies ever. Plot 10/10.
This movie should be in top 10 or 15! It was an awesome movie. First time I clapped when movie ended because was so great. Left me speechless. One of the best endings in a movie I've ever seen.
21 Comments
BAdd New Item
Related Lists

Top 10 21st Century Shahrukh Khan Movies
Best Movie Roles Played by Shahrukh Khan
Best Shahrukh Khan Quotes

Top Ten Best Salman Khan Movies
List Stats
9,000 votes
49 listings
8 years, 114 days old

Top Remixes (17)

1. Dilwale Dulhania Le Jayenge
2. Karan Arjun
3. Kuch Kuch Hota Hai
aikoana

1. Dilwale Dulhania Le Jayenge
2. Kuch Kuch Hota Hai
3. My Name Is Khan
barbiegirl

1. Rab Ne Bana Di Jodi
2. Jab Tak Hai Jaan
3. Main Hoon Na
aurka
View All 17
Error Reporting
See a factual error in these listings? Report it
here
.