Best Shonen Manga
xxpankhurixx
The Contenders: Page 2
21
Soul Eater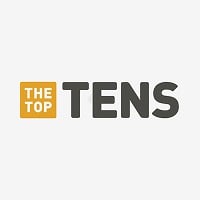 Soul Eater is an anime series directed by Takuya Igarashi and produced by Bones, Aniplex, Dentsu, Media Factory, and TV Tokyo, which adapts the Soul Eater manga written and illustrated by Atsushi Ohkubo.
At first I wasn't really sure about it, but the characters are really enjoyable. It has good moments of comedy, but it also goes deeper. Some people may not be into its style of animation, but I really enjoyed how the characters looked and how it fit with their personalities. There are a few episodes that could be skipped as they do not add to the plot, but that's about 3 out of 51 episodes, so not bad. Funny, Action, Story and Characters. What more do you need?
The first anime that I watched. The best!
Yas fourth favorite shounen manga - nao
Incredibly awesome art and stort... MADNESS
22
Sword Art Online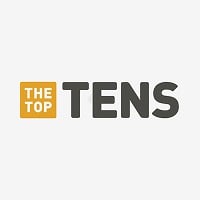 Sword Art Online is a series of Japanese light novels written by Reki Kawahara and illustrated by abec. In 2012, it received an anime adaptation produced by A-1 Pictures and the SAO Project, and is directed by Tomohiko Ito . The first season is divided into two arcs known as "Aincrad" and "Fairy Dance". ...read more.
Epic story base, a little romantic story to spice things up, and probably the most epic short anime series of all time
Actually, Sword Art Online is a light novel at first. I don't know if there's manga or not but the anime is awesome!
Its awesome but it's a light novel not a manga I read the novel its more great
I don't really like this. :(
V 6 Comments
23
D.Gray-Man
I love D. Gray-man. The storyline is great, the art in it is fantastic, and out of all the manga I have read it remains my favorite. It also has that feeling of, hey maybe they really aren't the bad guys and they aren't the good guys. The main character is strong yet vulnerable. Overall it's just a great story.
This is just the greatest manga I've ever read.The art is great, the characters are awesome, and I guarantee You will cry at least once after reading it. I seriously hope that it will be continued.
It is the best. It is kind of heart pounding because of many revelation from time to time. It is really mid buggling and adorable. The main character is really great. The story is really awesome, it is amazing how it was created there is always a development specially this moment and a suspense. Also I am wishing that the manga will finally continue and reveal the mysteries.
The best
V 2 Comments
24
Shokugeki no Soma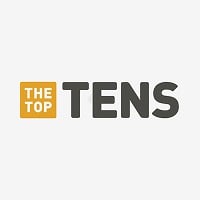 Yeah! I've never read such a great manga, much less one about cooking. But Shokugeki no Soma blew me away, not just with the mouthwatering food, but the creative plot (that' s sometimes kinda extreme), but the characters are the best. There's a great deal of meanings behind the story, and you come to realize this is not just some random manga.
Love the director and the strictness of the school, hope new chapters come soon
Best manga I have ever read! I don't even like cooking... But this manga is action packed and has its hilarous moments. The main character is Souma is the man.
V 2 Comments
25
Slam Dunk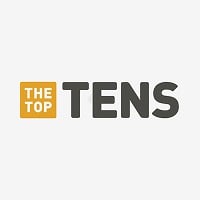 Why isn't this beautiful manga up there? WHat the hell people? THis is the best shounen manga ever. In terms of character development this masterpiece beats every manga up there.
Even if you hate basketball this manga will make you love it. But don't think it's only about the sport, there's so much more to it... It makes me laugh, it makes my heart pound, and it would be higher on this list if it were more well known. Not to mention Takehiko Inoue's drawing skills are one of the best in manga.
This is one of the best shounen anime there is, and the best sports anime hands down! Oldie but goldie classic. MUST WATCH.
This is the best manga for everyone who has read it, enough said.
V 3 Comments
26
Pandora Hearts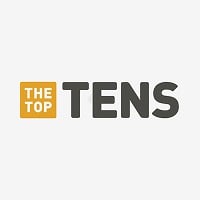 Pandora Hearts is a hard-to-read manga. Very few people could understand it, and love it at first. The plot goes rather slowly, that's why most people drop it after reading chapter 1. However, trust me, with a little politeness, a whole new world will be opened before your eyes. Follow the While Rabbit's footprints, and unlock the Pandora Box.
Greatest manga ever. The characters, story, plot twists, every thing about the beginning are connected with each other. It has a bittersweet ending that will bring you to tears once you've done reading it. A must read manga. True manga readers cannot simply drop it at the beginning because of its complex story. But trust me, all of it will be connected on the latter part of the story.
This is my number one favorit manga! It's has the best story line among the other (manga that I ever read) I really like it. The story is so unexpected! It's hard to understand but it's the coolest part because the hard you get it the cooler you fell when you get it! I fell like want to cry! This the best manga ever. Hope you read it soon!
It is the very epic manga. No words can describe it greatness
V 3 Comments
27
Code: Breaker
Super good anime. I fell in love with all the characters. LOVE IT!
My favourite manga ever! Heros are fabulons! Code Breaker power!
28
Toriko
Big fan on one piece, but I wasn't sure if this would be good, since the authors are friends I decided to try it. And was hooked on the manga until my tired eyes finally finished the most recent chapter. This needs to be ranked on par with one piece. There seems to be no fillers, the story has depth and it's just damn good
Fantastic piece of work, the fights are always the best and the world building is fascinating on the early episodes.
This is a series all about food its strange yet very enjoyable.
Toriko has a pure shonen fantasy on it, its orginal and fresh but sadly the anime crush it down so people wont have attention to this...

But I still want Toriko up to the top tens
V 7 Comments
29
Great Teacher Onizuka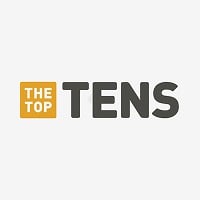 30
Eyeshield 21
One of the most recommended sport manga. It is so funny and the characters are so unique and funny. Hiruma is the best character ever created
It's a simply beautifully weaven plot...

Easily one of the coolest sports manga around
31
Detective Conan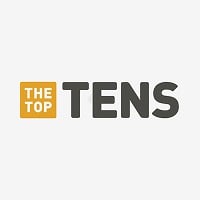 An original story line and in-depth characters, the mysteries are always unique to read but even better is the main storyline, with more amazing people introduced every few volumes and the main plot getting thicker and thicker, this one always leaves me on my toes
Really awesome story and great art, about shinichi (jimmy) kudo who went out with ran (Rachel) to the amusement and saw men in black buying guns or I don't remember then he decide to capture what they are doing so they saw him and give him an poison that made his body shrunk then he live in ran (Rachel) house because her father is a detective and he want to catch the black origanization (men in black) and a lot more that I didn't say (you should read it yourself)
You keep reading b/c the mysteries are so awesome and you want to try and figure them out before Conan but never can. This series never gets old
Love the romance element to it! Perfect mix of mystery, action and romance!
V 6 Comments
32
Horimiya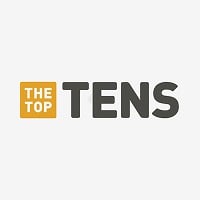 33
Bungou Stray Dogs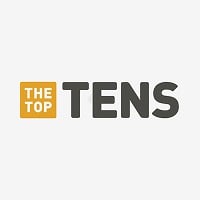 34
Tokyo Ghoul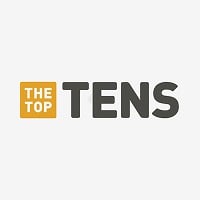 Not as good as the original anime created. Manta was also good.
This is my absolute favorite anime!
35
Fullmetal Alchemist: Brotherhood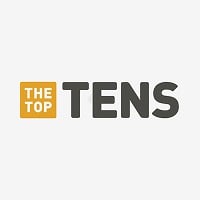 Fullmetal Alchemist: Brotherhood is an anime series adapted from the Fullmetal Alchemist manga by Hiromu Arakawa.
It is without a doubt one of the best anime series of all time, well developed characters, such a great animation, criticism in so many areas, such as, religion, racism, family, and also with a lovely ending
36
Shin Chan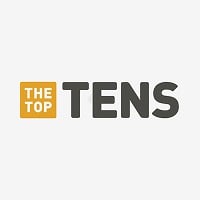 Amazing anime! It packs a good punch of comedy and humour. Really I would just watch it for the laughs.
This is awful
37
The Promised Neverland
I'm not so sure why nobody wants to pay attention to this manga. It's too good to pass up. It's a quick read to get caught up, and it's worth the investment. If any series is going to go far in the future, it's this one.
Well writen and entertaining
38
Saint Seiya
Saint Seiya (Knights Of Zodiac) is a really good manga/anime that I recommend. - Ashirogi
Saint Seiya is the best anime I've ever seen in my life. The story is about five young men (Seiya, Shiryu, Hyoga, Shun and Ikki) who are called "Athena's Saints". Their mission is to protect Saori Kido, the reincarnation of Athena, the greek divinity of war and wisdom. Seiya and his friends are going to fight a lot of ennemies in order to save Athena, such as the 12 golden saints or the 7 Poseidon's generals. A typical shonen scenario, you said? Not at all, because Seiya, Shiryu, Hyoga, Shun and Ikki have a very interesting background story that they share. If you want to please yourself and watch a really great anime, Saint Seiya is for you.
NB: The manga and the anime, even if they share the same story-line, are very different, I recommend to watch the anime first.
39
One Punch Man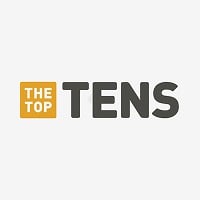 One-Punch Man is an ongoing, online, web comic, which was later adapted into a Manga and Anime series . Created by ONE in 2009, It gained popularity, and soon after, went viral in 2012, surpassing 7 . 9 million views . One-Punch Man (OPM for short) focuses on the protagonist Saitama (Who is named after ...read more.
An amazing anime with comedic and epic moments. This story follows Saitama who is a lovable main character who wants to be a strong so he trained for years until he got so strong that he got bored of fighting he literally beats every opponent with a single weak punch. It may sound dumb or boring but season one is only 12 episodes its really entertaining trust me
One Punch Man has the comedy, epic fight scenes, and the (few) serious moments mixed together in a brilliant fashion. The original webcomic is brilliant, and while the art quality sucks, it gets progressively better as time goes on. One Punch Man is badass.
Why is this only in top 30?
Funniest manga EVERR! I just love how simple the art style is and the simple yet hilarious jokes.
V 3 Comments
40 Beck: The Mongolian Chop Squad
PSearch List
Recommended Lists
Related Lists

Best Shonen Jump Manga

Top Ten Anime/Manga Characters

Most Annoying Anime / Manga Characters

Strongest Female Anime/Manga Characters
List Stats
4,000 votes
113 listings
7 years, 362 days old

Top Remixes (18)

1. Detective Conan
2. Dragonball (Z)
3. Naruto
rockrockmountain
1. One Piece
2. Fairy Tail
3. Kuroko's Basketball
Max262
1. Magi
2. D.Gray-Man
3. Naruto
WhiteTiger97
View All 18
Posts
Error Reporting
See a factual error in these listings? Report it
here
.