Best Simple Plan Songs
The Contenders: Page 2
21
Promise

I listened to simple plan so much in my childhood that I can't take them anymore, but I can still listen to this song, that solo gives you chills every time you listen to it - fidelcanojr
22
Don't Wanna Think About You

It's my FAVORITE SONG BY SIMPLE PLAN. A lot of people think about people think someone they care and love about. I'm one of them. We try to listen to songs to help forget that someone. I used to listen to this song all the time. It didn't help, because you can never forget someone to love and care about. It's a great song. I still listen to it because it's catchy. Love This Song!
I have heard all the songs of simple plan but it is one of the best song I've ever heard in my life for me it is number 1 believe in me it is an epic song. No words to express this epic song
Nice but this song rocked. Simple Plan my favourite
23
Loser of the Year

Very catchy! I've listened to this once and became one the best songs of SP.
The Catchiest Song Ever!
I love when he says "what's the point in being on top, all the money in the world if I can't blow it all on you! "
My favorite songs, what it just take a place in 22 you must heard an acoustic version from this songs yeah
No words can describe my pity @21!
V 6 Comments
24
Happy Together

25
Thank You

Thank you! So relatable and such a awesome fast punk rock feel to it! Love it
26
Meet You There

27
Last One Standing

Best song on the new album by FAR! How is Jet Lag at number 3! This is FAR better, Jet Lag is a pop song. Vote this song please, top 10!
Love This Song One Of the awesome Rock songs that Simple Plan has on their new album
It's the best song I love this its best rock song
Totally. But why the heck is it so far down here?
V 9 Comments
28
Take My Hand

It should be top 10 at least. Take my hand tonight, let's not think about tomorrow and listen to this awesome song!
HEY HEY! Best song in the world! Catchiest beat, melody and tune ever! Such an explosive chorus
It's so catchy, and it's awesome! It's got gorgeous lyrics, and it's one of the only songs in the world that just makes me wanna sing and not care, because it's just so good.
Best Song to sing along with your friends.
V 8 Comments
29
No Love

40th? What? This should be on the top ten! This is probably the most dramatic Simple Plan song. It totally made me cry, seriously. It's just... Ugh. Just listen to its lyrics!
This song has a AWESOME lyrics. It should've bean in the top 10 at least. Everybody vote for this song!
The best ever it should so be higher on this awesome list simple plan ROCKS! They shall allaways be the best ever!
Awesome song! It should be higher up on the list.
V 1 Comment
30
Everytime

Simple plan are really amazing and all their songs are awesome but this is my favourite song by them :)
Saw a video of pierre bouvier singing it acoustic in concert. Next time they are coming to germany I want him to sing that song! Just wanna hear that song live one day :P
In One Word-AMAZING! Simple, yet beautiful lyrics... How the hell is this song 31st? A must listen if you like Simple plan!
This is my favorite SP song. It deserves much higher on this list
Just a beautiful song.
V 6 Comments
31
Grow Up

I first heard this song in scooby doo the movie. Awesome song. Very awesome. Yup.
The first time I hear that, I have 6 years, and I never go forget! MY FAVORITE SONG
V 2 Comments
32
You Don't Mean Anything

You Don't (X4) You Don't Mean Anything To Me! You're what I never wanna be!
33
Gone Too Soon

Everyone should listen to this song... It's just, PERFECT!... It's awesome to the point that it brings me to tears every time I hear this... It reminds me of everything I'vs missed out on life, everything that's gone forever, and things will never be the same... Simple Plan, you rock!
This song is the reason I know who simple plan are, if you like super heros I saw this on a video about Kid flash young justice. The is a beautiful song with great lyrics.
I seriously feel like this song is way too underrated. I mean, the meaning of it is so deep and I feel like it can connect a lot more than their other songs
The song was the theme song for a Kid Flash tribute!
"In the blink of an eye...I never got to say goodbye"
(Teardrop)
V 12 Comments
34
One Day

35
My Christmas List
This song really makes me want feel happy
36
Boom

Simple Plan has succeeded in naking the most simple plan song ever. Love it!
The new song got me sick its perfect, and the video with atl bvb and ptv got me crazy
It's a really beautiful song
V 4 Comments
37
The Rest of Us

This is currently my all time favourite song, along with Ordinary Life. I practically screamed when I saw it wasn't even on the list! This is for sure one of their best songs.
I love this song, it's truly inspirational and brings such hope to me. It should be higher on the list.
The Chorus and the melody is awesome - Curti2594
How come this is 41?! This song is so full of Fun!
V 3 Comments
38
Anywhere Else But Here

Why is it not in the top ten?
I know it's added late, but it deserve higher
Just listen to it first
Are you people insane? This is such a cool laid back song that's just so chill.
How is it not even on the list?! This should be AT LEAST top 25
39
The End

Dude this should be way higher! Amazing song! Cool Intro Great chorus! At least top 5. - jobanjo13
You look at me like I've become a stranger on the street / a skeleton that's hiding in your closet / I see you next to me but still you fells so far away / where did we go wrong?
Lyric is just... Wow, perfect.
I wonder why it is only 41, it should be in the top ten!
I agree. Why doesn't it go higher? It is my favorite Simple Plan song... The words, music, everything is perfect.. <3 this song..
40
What's New, Scooby-Doo?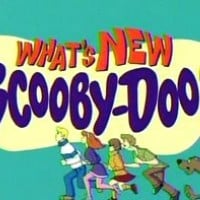 What's New, Scooby-Doo? is the ninth incarnation of the Hanna-Barbera Saturday morning cartoon franchise Scooby-Doo.
V 2 Comments
PSearch List
Recommended Lists
Related Lists
Best Songs from Simple Plan's Taking One for the Team
Best Songs On Simple Plan's Self-Titled Album
Top 10 Most Cheesy Simple Plan Songs
Best Songs From Simple Plan's Still Not Getting Any...
Best Songs From Simple Plan No Pads, No Helmets... Just Balls
List StatsUpdated 25 Feb 2017
6,000 votes
75 listings
6 years, 316 days old

Top Remixes (36)

1. This Song Saved My Life
2. When I'm Gone
3. Jump
SimplyMe

1. Everytime
2. Jet Lag
3. Welcome to My Life
reyreitasiva

1. Loser of the Year
2. Summer Paradise
3. Welcome to My Life
SimpleAlex
View All 36
Posts
Error Reporting
See a factual error in these listings? Report it
here
.