Best Singers Born After 1995
We'd like for our readers and music fanatics to assist us to identify the best young singers of the world who will not yet reach the age of 18 by January 1, 2014. Quality and strength of vocals should be considered; not necessarily awards, sales of records or exposure to the world of entertainment; although they should be identifiable with a simple entry of their name on "Google."
The Top Ten
1
Jackie Evancho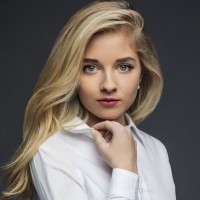 Jacqueline Marie "Jackie" Evancho (born April 9, 2000) is an American classical crossover singer who gained wide recognition at an early age and, since 2009, has issued an EP and seven albums, including a platinum and gold album and three Billboard 200 top 10 debuts. Evancho's 2017 album, Two Hearts, ...read more.
Absolutely the most magnificent voice I've ever heard and such a great personality to go along with it!
She sings wonderfully, purely, genteelly, with full emotion in all her performances. I wish her she preserves the great gift to her.
Jackie is not only the best singer/persona to ever grace this planet, but probably is the next step in our evolution!
Simply the most beautiful singing voice in the world, even at her young age.
18 Comments
2
Anna Graceman
Amazing vocals, super talented song writer and musician.
Truly original, great voice, terrific music. She warms my heart.
Anna's music all originals is so inspiring.
Anna is the best from the list. She is a gifted singer and songwriter who will sustain a long term career. I love her style and really enjoy her singing.
1 Comment
3
Connie Talbot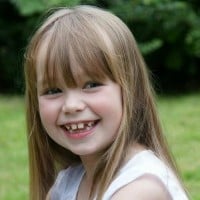 Connie Talbot (born November 20th, 2000) is an English child singer who rose to fame as a finalist on the first season of Britain's Got Talent. She is currently active as an independent music artist on YouTube.
Connie is one of my most favourite singers ever! She is beautiful in heart and mind and soul and she never fails to bring a smile to my face!
Connie Talbot has so warm heart. She sings for people. She makes people happy. She always sings Love.
Connie is a great singer she Writes fantastic songs she has the best smile
Connie is both an absolutely beautiful girl and an awesome singer.
9 Comments
4
Charlie Botting
Stunning vocals from this young tenor, I wish him the success he deserves!
A considerable talent. Charlie had an outstanding career as a treble soloist. At only 14 years old he has the most powerful beautiful classical voice. Already being noticed I believe Charlie will become a great star!
A very fine voice. I wish Charlie every success in the future.
Such a brilliant classical voice. Charlie has a great future ahead of him.
10 Comments
5
Michely Manuely
Michely I saw your video on Youtube, and you have the most beautiful voice in the world
Michely your the your God's children, so, don't stop praising God...God bless you
Michely you have the most beautiful voice, your singing inspires me a lot. You should keep going.God bless you...I'm your big fan from Mizoram
Wie will once sing together michely e jotta
2 Comments
6
Adel Korshov
Adel has excellent control; she is developing a vocal range similar to a Latin legend, Laura Pausini. Her soft intonation gently relaxes the listener into a peaceful state of mind.
Adel Korshov has dominating, soft intonation which captures the audience; demontrated by her solo entry in "Let The Music Win, " by Kids. Il.
7 Irlanda Valenzuela
8
Jotta A
Wie will once sing together jotta
9
Rhema Marvanne
You re still the best singer
10
Nita Blanc
Nita Blanc is accompanied by extremely gifted singers on this list; what stands out is her clarity and tremendous vocal power, being rated in several lists of "The Top Tens. " Producers hesitate to match even finely tuned music instruments to such great singers such as Judy Garland, who almost was not considered for the role of "Dorothy" in the "Wizard of Oz. "
A professional studio recording should be actualized; if one has been done, please let us know!
"At Last, " an Etta James classic, is performed by Nita Blanc; her powerful vocals out-blast the poor microphone which fails to retain such explosiveness. Truly, Nita has one of the most powerful singing voices in the world!
"The Climb", "Sinny Love" and "Jar of Hearts" are extremely powerful covers done by Nita (Adriana) Blanc; also noticed the high number of international sites on "Google. " She's just not very well known in the USA, England, and other countries which have a higher "Youtube" listening rate. What a pleasant surprise to see her ranked in this list!
The Contenders
11
Miruna Popescu
One of my favorite smile makers, A shining star of the future!
One of the most beautiful wonderful talented amazing singer what I ever met...i'm her fan since 2011 when I saw the first video..Since then I cannot stop liestening her songs...Her presence on the stage is just AMAZING...I love every single song..The stage is her life...she must to be there...Good luck Miruna...you are a STAR and I will be your fan forever...Radu x
I discovered her few days ago, it was 1-2 AM. I share Radu's opinion, she has a very nice voice, hope to see her a great singer in the future. God bless you Miruna!
I have been a friend of Miruna for the last year and although there is a 12 year age difference between us, she is very mature and has the whole world at her feet. I would like to thank her parents for taking care and investing in her talent and voice. Also would like to thank them for staying out late for all of the Karaoke Events. Great Job as a family and Miruna... You're awesome! Minoru'
18 Comments
12 Chenle Zhong
13
Noelle Maracle
See Best Singers Born after 1996 - Noelle is a superstar!
Noelle demonstrates an effortless & instinctive mastery of pitch & rhythm & interpretation; she seems to LIVE in any era or any genre she chooses. HOW does a little girl totally DELIVER a torch song from the 1940's? When she wails, when she croons, you forget to breathe.

Oh, and she's gorgeous.
Do yourself a favor... hit YouTube and check her out.
She is such a joy to listen to and should be in the top 5! One of the best voices I have heard.
14
Shay Hamber
Shay Lambert has excellent power, clear vocalization and intonational control; her singing is quite developed and she is a joy to hear!
Clear, clean, just perfect...
Known as Shay Hamber and Shay Lambert, she is excellent at tonal and breath control, as well as impressive improvisation.
Is a singuing soul
2 Comments
15
Mariangeli Collado
The best 10 year old girl singer in the universe. When she grow up she might be a little Katy Perry and a famous karate girl.
This little angel is by far the best singer ever.
Just listen to her angelic voice and you will never want to her any other singer!
Mariangeli is no question the best. Not even a doubt.
I love your voice. Small but terrible

LOVE YOU
4 Comments
16
Hollie Steel
Pleasure to know her, such a kind heart and talented singer! So much personality shines when she sings I can only hope her abilities get better as she gets older. Very talented and destined to be the next Julie Andrews or Musical star.
Hollie is the wonderful combination of a beautiful voice, a beautiful peronality and well, just beauty :) She sings like an angel and she has a big warm heart for animals and people in need. Thus lots of charity events. And she always have time for her fans even with a very tight schedule
Why has this been added? The votes are on the top ten list "best singers born after 1994"
Go Hollie! Hollie to win! She is 2nd on that one.
17
Anastasia Petrik
This child is God's gift to the world! Wholesome, always dressed modestly, a talent that captures her audience!
The most beautiful and talented child star on earth today. She is Our Nastya!
18
Caroline Costa
Caroline Costa have a beautiful voice!
19
Zara Larsson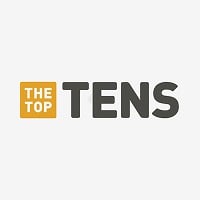 Zara Maria Larsson is a Swedish singer-songwriter. She first gained national fame for winning the 2008 season of the talent show Talang, the Swedish version of Got Talent, at the age of 10. Larsson signed with the record label TEN Music Group in 2012 and released her debut EP album, Introducing, in ...read more.
Zara Larsson is developing into a Superstar; her recent productions are extremely popular; her intonation is markedly improved. "Uncover" is an enjoyable song to hear!
20 Tania Cirilo Chiroque
21
Jasmine Thompson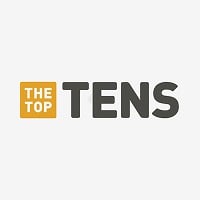 Jasmine Ying Thompson, better known professionally as just Jasmine Thompson, is an English and Chinese singer and songwriter.
Jasmine is the best singer of her age. In fact it would be impossible to imagine her age by listening to her voice only. Her best songs are "willow" "Run", "video games" (cover), in fact all her songs are her best! She is fantastic and deserves stardom.
"Let Her Go - Passenger (Official Video Cover by Jasmine Thompson)" on YouTube is an example of unique, quality vocalization and intonation.
The frequent positive comments pouring into her YouTube song "Let Her Go" illustrate the satisfaction and popularity of her listeners.
22
Sabrina Carpenter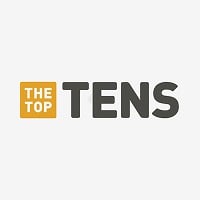 Sabrina Ann Lynn Carpenter is an American singer, songwriter and actress. She stars as the young version of Chloe Goodwin in The Goodwin Games and as Maya Hart in the Disney Channel series Girl Meets World. She plays Jenny Parker in the Disney Channel Original Movie Adventures in Babysitting . (She) ...read more.
23 Lee Hi
24
Danielle Bradbery
She's Amazing and her talent is outstanding. She's only 16 and already the best singer I've ever heard!
Danielle is the best voice USA singers ever. she was only 16. go Danielle!
Daneille Bradbery, you are amazing.
25 Hannah Richardson
26
Carly Rose Sonenclar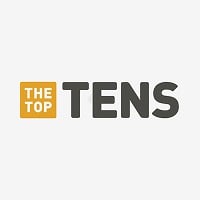 Carly Rose Sonenclar is an American singer and teen actress. In December 2012, she became the runner-up on the second season of the American version of The X Factor.
She sould be number one she is 14and she has a voice like?. Look her up on utud you will see what I mean the thing she can do incrderbel she make me? Go carzy rember her because she will be a very big star.
27 Angela Vázquez
28
Annie Pattison
Annie Pattison is destined to be a mega-star performer with profound character. Her vocalization is very clear; her use of various musical instruments demonstrates versatility.
"It will Rain (Cover Bruno Mars) Annie Pattison" on YouTube is the reason this recommendation should immediately be considered.
29
Karoline Rhett
My friend with the beautiful heart!
30
Natalie Tuvey
Well known singer songwriter from Harowgate UK
31
Miruna Pinzaru
Miruna Pinzaru performs with power and clarity; she is destined to be a significant contributor in the future!
32
Jonathan Antoine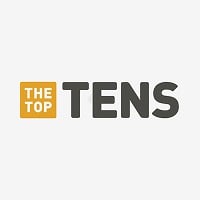 Jonathan Antoine is a classically trained English tenor. He rose to fame after appearing on the sixth series of Britain's Got Talent in 2012 as one half of the classical duo Jonathan and Charlotte.
33 Abraham Mateo
34 Marina Dalmas
35 Diana Kalashová
36 Júlia Maciel
37
Cody Simpson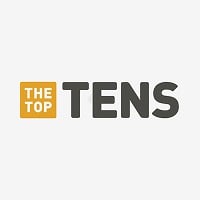 Cody Robert Simpson is an Australian singer, songwriter, musician, dancer and actor from Gold Coast, Queensland, who was previously signed to US record label Atlantic Records.
38 Jada Facer
39 Jordan Jansen
40
Greyson Chance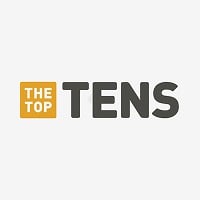 Greyson Michael Chance is an American singer, songwriter, and pianist. His April 2010 performance of Lady Gaga's "Paparazzi" at a sixth-grade music festival went viral on YouTube, gaining widespread attention and over 59 million views as of May 2017, as well as an appearance on The Ellen DeGeneres Show ...read more.
41 Viktoria Petrik
42 Shaheen Jafargholi
43
Jamia Simone Nash
Jamia Simone Nash has excellent vocal undulations, and can "hit" rather difficult combinations of notes; with a little more effort, she is destined to be among the all-time greatest singers.
"JAMIA - WITHOUT ME" on YouTube is a powerful, beautifully well-sung performance, set to the music of "Rolling in the Deep;" Jamia really emits quality vocalization and undulations.
44
Rachel Crow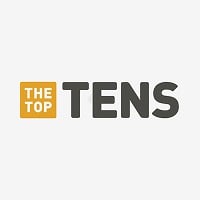 Rachel Kelly Crow is an American singer, comedian, and actress. Born in Mead, Colorado, she participated in the first season of the American version of The X Factor in 2011, where she finished in fifth place.
45
Aliyah Moulden
Very good 12 year old singer. Really good for her age and it looks like she'll make it to the top.
46
Brooke Falls
"Dry Your Eyes" on YouTube demonstrates the skills needed for Broadway musicals; Brook Falls is headed on a one-way street toward stardom!
47
Lorde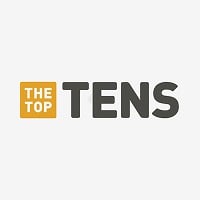 Ella Marija Lani Yelich-O'Connor, better known by her stage name Lorde, is a New Zealand singer-songwriter.
48 Crina Furculiţă
49
Frankee
Wow girl you have a great gift there. I'm surprised that a girl your age not only has such a beautiful falsetto (something I never enjoy when children sing, you are the exception) but can also go so low after a high not (but you could keep trying to extend your duration time on the low notes.).
Amazing singer from France!
50 Hala Alturk
PSearch List
Related Lists

Top Ten Actors and Actresses Born After 1995

Best Actresses Born After 1995

Best Rock Songs from 1995 and After

Top Ten Rock Albums Released After 1995 You Must Own

Best Rock Songs After 1995
List StatsUpdated 23 Jan 2016
2,000 votes
125 listings
6 years, 349 days old

Top Remixes

1. Sabrina Carpenter
2. Miruna Popescu
3. Nita Blanc

FNocella
1. Anna Graceman
2. Connie Talbot
3. Jackie Evancho

ri13chi
Error Reporting
See a factual error in these listings? Report it
here
.