Liam Payne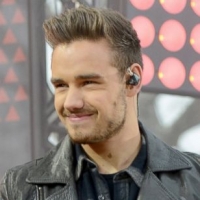 Found on abcnews.com
Info
Liam James Payne is an English singer and songwriter. He made his debut as a singer when he auditioned as a solo artist for the British television series The X Factor in 2008 with "Fly Me to the Moon" by Frank Sinatra.
Comments
Top
Popular
Newest
The reason why Liam is the stronger singer in comparison to Zayn is that Zayn is lazy. Just being able to hit high notes does not constitute a good voice. Liam kills any notes he is given, even when he doesn't neccesarily have the most showiest solos. He is wonderful at harmonization, and puts his 100% into everything that he does. He is consistent - ever since the X Factor, he has always been the best singer. He has a wonderful range and executes everything very well, and can I just appreciate his falsetto and his low voices? There are only some people in the world that can rock any notes. He's the only one who I can see having a show-stopping career in the future. He can rap/beatbox, writes music, sings amazingly... When they sing covers, it's always Liam who sings the song like he's been practicing it loads. His stage presence is amazing, in comparison to some of the other members. He's definitely the best singer!

I'd rate Zayn second. As for Harry/Niall/Louis, they have ...more
Liam is so underrated! We can all agree he carried them through x-factor but as much as I get the argument that things have changed since then, I think a lot of that still stands. He has amazing range and vocal presence and he's easily the most consistent. I'm not just talking about how his vocie sounds like smooth honey- I have never seen him bomb out live but he constantly picks up for the others when they do. He just instinctively knows how to pick it up for them and keep it sounding amazing. This is on top of just about having the most solos anyway. If you listen he often sings the entirety of songs, when not soloing he's on the harmony. Zayn has an amazing, stunning voice but when it comes to skill and mastery of his talent, as well as versatility and a deep understanding of how the music works, Liam beats out all the other boys.
I don't know who came came up with," Zayn can't sing low notes? ", because that is what I see in every discussion online about who is the best vocalist of the group. I don't know if people are deaf or simply ignore the songs because he does lots of low notes for ex. last first kiss live, happily acoustic, stole my heart, best song ever, change my mind and etc. The reason he doesn't get to do a lot of low notes are because that's what Liam does. If Zayn started doing most of the low notes, then Liam will have nothing to do. People are saying Liam can do a lot of High notes as well, he can certainly do some but not at the level of what Zayn can do. Liam is a High Baritone whereas Zayn is A High Tenor. If you guys have seen any BSE live performances you will notice how Liam's voice gives out every-time he tries to sing. Liam, control, experience and technique wise is the 2nd best singer in 1D. I will admit Liam was the best singer at X factor and even after that for a while but ...more
I disagree that Zayn is the best. Being a Baritone, Liam basically glues the band together. His falsettos, ad-libs, core embellishments and improvised riffs are out of the world and are unrivaled thus far. His transitions are smooth and so unhitched, it's actually miraculous. His voice isn't flashy yet it's marvelous. Especially love the versatility this boy proffers. There's a reason he started most the songs back in the heydays... and yes, he's still the best. The fact that he not only manages to ace his vocal bits but enhances those of his bandmates is what makes him so perfect to me. There is a reason he's picked most of Zayn Malik's solos post his departure; there's a reason Liam would cover most his bandmates' solos duribng lives shows if there voice was causing them problems. He is a vocal chameleon. As opposed to Zayn, Liam sounds /different/ in all the songs. Zayn has a great voice but it sounds repetitive and basically, the same. Also, Liam's voice could be suited a ...more
Liam is a much better technical singer than Zayn. If you've seen them perform live, its really clear. Zayn has really poor breath support and always fails at the climax of the notes when belting or doing runs. Liam has better understand of music and much better technique than Zayn. They're both incredible, don't get me wrong... but simply having a slightly larger vocal range doesn't not make Zayn a better vocalist than Liam. It's more about technique than range. And Liam's technique is superior to any trained ears.
He's gorgeous, smart, handsome and too cute :-). He has a great voice. But one think I want to say is that all the five are good in their own way so why to compare?
Liam is the most consistent hitting notes and has the best ear for music. If you haven't noticed, Liam is ALWAYS singing. Whenever he doesn't have a solo, he's in the background doing the harmony. His skill is apparent from correcting Niall's pitch in Viva la Vida on X Factor, switching easily and quickly from the harmony to the melody in What Makes You Beautiful, to his falsetto in Night Changes and Drag Me Down where he's singing the low notes. He's constantly unnoticed because people tend to notice whoever is doing the high harmony like Zayn before he left to Harry in Drag Me Down. Plus, he's able to adlib spontaneously and do it well.
What the heck. You crazy fanatics are not being fair. Do question wasn't who you liked best, but who sings best. Really, you can't compare voices when they're all so unique and talented. You can, however, compare technique, range, etc. Musically, Liam is above the rest.

Zayn would come after, followed by Louis. Niall is a great solo singer, but I honestly feel disappointed when he rarely gets to showcase that voice. Though, I think of them all, Niall is the most down-to-earth.

Zayn's pretty lazy...
Niall's my fave in 1d because he's cute and whatever, Zayn's also having a great voice hitting all those high notes, Harry comes really close slaying notes, too, and Louis just being a cutie who can somehow sing, but I really find Liam's voice really good. I mean, it's deep but he hits low notes and I've read he can do falsettos as well. How great is that? I don't know. I just love his voice than the rest he should be more appreciated (ofc niall, too) and whatever. They all look good, probably why they're at peak for bands or singers within just a matter of short time. It just so happens that people like Zayn's hot look, Louis and Harry's cool dude aura, and Niall's cute being. Don't kill me, I don't know about Liam. Lol!
I am both Zayn and Liam fan I think both are great both are super talented. Although Zayn is an A-lister and obviously a power house I think Liam has the best voice he is the most experienced and versatile he can sing about anything low and high he has great control over his voice. 1D doesn't showcase his talent enough and with Zayn leaving he has had the opportunity to show more of his talent on stage and improved his technique so much. I can't wait for him to have some solo material too because 2 secs per song isn't enough for me. I need more Liam in my life.
Liam has a wonderful voice. His voice has such a smooth tone and he puts a lot of passion into his singing and he has a really good pitch. You can tell he cares about his music and gives his all when he is singing. He's my favourite member of One Direction and I think his voice is amazing!
1. He has the highest range of singable notes.
2. He can sing in falsetto perfectly.
3. He is the more mature, professional and serious member of the group.
4. He's the first one to hit one of Zayn's high notes, which is the You & I high note after Zayn left the band.
5. He sings ALL THE TIME. Even in a song without his solos, he does all the harmonies in the background.
6. He can kill the crowd using high notes.
7. HE IS VERY VERY TALENTED.
Liam definitely has the most musical talent, even if no one seems to notice that. Probably because he is a more behind the scenes kind of guy, and doesn't demand much attention. But he is very serious about music, which could give him an edge as a solo artist, I definitely think he has the ability
Liam had the best audition by far on the x-factor such a powerful voice and also can hit the notes he needs to the best singer I think live.
It is completely obvious that he is the best looking and the best singer. He can sing highest and lowest. And in a boy band, that is what is important. The ability to sing. I don't think Harry has that. Well, personally, I don't think he has looks or personality either. So Liam all the way!
I like that Liam has this versatile voice, and it blends with just about any music genre. He can sing soprano, as well as bass, it is that versatile. I am a Zayn fan, but he does not have a sense of music, or to put it right, musicality. Liam has that sense and I think he deserves to be on the top spot. If you hear all of 1D's songs, you'll hear Liam's voice either at the lead, or harmonizing etc. He has that gift and I do think his voice is absolutely amazing.
His Voice is the most powerful. Too many of the comments are about their looks: the title specifically says best singers. Liam's voice is smooth, and he can carry of high notes as well as low notes. - Archimedes525
You know, Liam has the deep British sweet voice! He's good in Solos, & I'm not guessing it! If you don't believe, Listen to His X Factor solos! Even Simon Cowell Has to admit that Liam has the strongest & most powerful voice in the Band! Also, he's sweet, mature, shy & very friendly! I love You, Liam! You r always The Best! I don't know why you only Hit the 2nd Place 'because you r the Best of All!
Liam payne has the voice of a choir. I admire him cause if one direction wasn't a group he would have been a successful singer/songwriter. Liam isn't the best in the group but he has the best quality. He can hit any range given to him and because of that he must be proud of himself. Louis to me also has a unique voice. I think zayn should be given more solo's. I would love to be trained by liam but whatever happens. I hope one direction becomes more successful. And people should give liam, louis, naill and zayn more credit because if they weren't in one direction there wouldn't be any one direction. I don't love one direction but I like their music. From @owoseniolayinka
Liam has the strongest voice among all of them and it does not really matter who has the most number of twitter followers or whether he is hot (but he is anyway ;)) If you look at all his x-factor auditions or twitcam videos, you'll be utterly gobsmacked at his voice.
He deserves to be 2nd on this list for many reasons. I'm not just voting based on his perfect chiseled chest or absolutely hands down best biceps. No. He has a very strong voice, clearly we heard him hold his own when he auditioned. Wow that pitch was out of this world! Not only does he have a strong voice, but he has a lot of heart, like all the boys do! I love them all don't get me wrong, but Payno knows what he's doing
Liam is the principal voice of this gruop. Why is he on the bottom? T_T I love him and this is unfair -_- Please!
It makes me want to cry that he's listed fifth. I love his voice!
This guy is a Zayn 2.0. He can't go that high since he is a baritone but he is the lowest voice in the group.

Still there's something wrong with his technique since a baritone with a good technique has an unbelievable amount of power in his middle register. Something that Liam doesn't shows at all since Zayn can cover him in chorus.
Louis is the weakest singer in the group. Sorry but it's true. Ever since more than this Liam has been my favourite ever zayn is Amazing too and Harry's voice seems to keep greeting better his has improved the most and nialls voice has gone a bit better too. But Louis just can't sing the American accent he adds to his voice is so strong it irritates me but he brings fun to the groups socially and for vocally not that good it's a but unfair that they nay be getting equal pay