Best Sites for LA Lakers Tickets
If you live in Los Angeles and are a fan of LA Lakers here is my top ten list of sites to buy Lakers Tickets from.
The Top Ten
1
Barrys Tickets
Service Charge: Zero
Barry's Tickets has an office right next to the Staples Center. I have personally used them and were easy to work with. They sell Lakers Tickets up until game time which is cool for last minute things to do. - LosAngelesGuy
Visit Website
2
VIPTickets.com
Service Charge: 10%
Viptickets has been around in Los Angeles for a long time. The also have a office near the Staples Center but with the service charge they add to their tickets it makes them a bit higher in price some times. They sell Tickets up until game time. - LosAngelesGuy
Visit Website
3
StubHub!
Service Charge: 10%
Stubhub is good, they have a good amount of seats on their site. I am not a fan of their customer service on the phone, and they stop selling tickets a few hours before the game starts. - LosAngelesGuy
Visit Website
4
eBay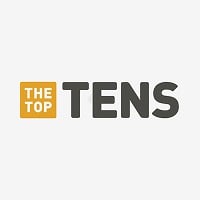 eBay Inc. is an American multinational e-commerce corporation based in San Jose, California that facilitates consumer-to-consumer and business-to-consumer sales through its website. eBay was founded by Pierre Omidyar in 1995, and became a notable success story of the dot-com bubble.
Ebay is always a good place to check. Lots of different types of tickets on their. The only problem is, since tickets now come on paper its very easy to get scammed with fake tickets. Make sure you try and meet the person in a public place - LosAngelesGuy
5
craigslist
You can always find cheap tickets on craigslist, but like ebay you never know 100% if they are legit tickets if they are on paper. Email them and ask them if they are "hard tickets" or "paper tickets". I recommend only getting Hard tickets which are usually from a season seat holder. - LosAngelesGuy
6
2 Down Front Entertainment
Service Charge: Zero
Located in Los Angeles they don't have a service charge but they charge 30 for shipping the tickets to you and don't have tickets you can download. I haven't used them personally, but their prices on their website are petty close to the top three sites. - LosAngelesGuy
7
Al Brooks Tickets
Service Charge: Zero
Oldest Ticket Broker in Los Angeles, Office right near the Staples Center. They have a good amount of GREAT SEATS for the Lakers. You can't buy off their site but you can call them from it. - LosAngelesGuy
8
FrontRowTickets.com
Service Charge: 20% Tickets: 2 x $87.00 Service Fee 2x$21.54
Located in Los Angeles with a store you can go into. Has a pretty good amount of Lakers Tickets but their service charges are very high. - LosAngelesGuy
9
Goldstar
Goldstar has discount Lakers tickets.
10 Aventrix
BAdd New Item