Best Skateboarding Brands
The Contenders: Page 4
61
Enuff
My first real board, unless you count no fear but we don't talk about no fear... But anyways, this is an amazing cheap board that rides almost as good as my darkstar, I even kept my wheels and trucks from it and put on my Darkstar, only disliked part is the durability isn't too great
I love Enuff best skateboard I've ever had the pop is excellent I reckon it should at least in the top 30
Enuff skateboards are awesome, top ten easily
Best skateboard in the worl should be at the top of the list
V 10 Comments
62
Independent
Heavy trucks, but good for grinding. * if you are a beginner I suggest royals or ventures. * - violentduckz
Duad indis are actually pretty light and they make good quality stuff there bearings are good too thrasher
Best truck ever made. Get independent light
Best best best
V 1 Comment
63
Supreme
I went into supreme nyc and they are so sick you guys REALLY need 2 look up this brand they are simply the best
My supreme deck has nice pop, good shape, and lands clean tricks, but they come wide.
Supreme are not only an amazing skate brand but they literally have everything bro they sell everything cheap and some things can resell for thousands! get lucky and you've made a fortune, they are also an amazing skateboard brand in general
Its supreme man
V 5 Comments
64
Krown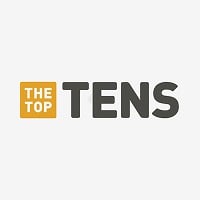 krown is sooo good their new and awsome i had a world board i couldnt do tricks on it my first day with akrown i did a heelflip
It's EXTREME! And cheap yo. Whoa it's is super. so cool too. and they really have great boards. Not always the best boards though.
cheap and good boards. should be anyones starting board.
These boards are sick yo!
V 1 Comment
65
Mongoose
Very smooth, great pop and a good beginner board.
Best board I've had so far.
I think mongoose is a great beginner deck but for pros get an element or dgk or something
Mongoose is a biking brand
My friend had a mongoose and he told me its bullet proof like seriously. his name was David. he said he had kne and that he could ride in it good and do like ollies and like go with it in a cool way. I'm the skateboard kid at my school so like I'm popular. girls like skateboard kids. I'm thinking of getting into like drugs and stuff to fit in with the hobos outside the skatepark cause they r edgy and cool
V 3 Comments
66
Spitfire
They do make great wheels, and bearings. They are insane. - violentduckz
Spit fire wheels are great they protect your bearings real good
Spitfire wheels are hard they don't feel that hard when you first get them but they will get harder soon.
Lit stickers and gear
V 7 Comments
67
Thrasher
Thrasher has the best trucks number 3
The brand is so nice
Thradher is the best
68
Stereo
Stereo vinyl cruisers are the best. Even though they're small, they have amazing handling and have a decent wheel spin.
V 3 Comments
69
Quiksilver
They should be closer to the top ten even target beats them that is sad
For there innovative designs
And what a great product they will design with me an I hope my whole family are proud of me and I'm proud of them
70
Nike Skateboarding
You guys are blind it should be top 10 for best shoe in fact maybe number one how is vans in front of that you got to be kidding me nike has the best fit and lasts forever and their team let alone could beat any skate team
They are awesome shoes I have a pair of renzos and I loved them and they were so cool and good to skate with till I tore them up
They use skating scientists to make the shoes - army555
Top 10 enough said
V 5 Comments
71
Hawk
Hawk is very good but I need help with plan b alien workshop and girl all of em are sick and I don't know which one to get pleasse help?
This is the best have ever road I have done a kickflip and the board was so smooth it was super fast and the three 360's are so easy too pull of on that board other boards it easy but on this one it was real really easy and the olies are amizing the grinding is the best I have ever had and it is so good stoping is easy an it is very strong I have had it for a year I can do a 720 variel kick flip
72
Primitive
Dud, even though there new into the game... They know what there doing, they aren't number one but there good
Really strong deck and is really light and also the grip tape is good
Should be top 15 to be honest
Barely got board yesterday I can already ollie,best board ever I recomend it for you
V 10 Comments
73
ATM
They make great bearings. I got some about a month ago and they are still not that bad. My friend just got an ATM deck, he's not good so I would recomend the decks to begginers.
I've have an atm board for a while now and I love it it hasn't broken yet... I would recommend this board to anyone who loves to skateboard
ATM decks are cheaper about 30$ and has good pop and durability
V 2 Comments
74
Supra
Supra has good and awesome grip and they are comfortable, awesome looks, why should it be in 68 it should be in 1 st place I really think you should get it
Defiantly coolest skate shoe and good ankle support. Really comfortable
I love the supra shoes there always bright colors
V 1 Comment
75
Jart
Jart has good pop, Good flip, and are light.
The jart decks are the best for flipping, ollie, and skating! The decks never snaps and are light.
I landed my first kickflip, varial kickflip and 360 flip whit it I can ollie over 5 boards now! I can also do a FS 360 whit it flat!
I love jart it was the first deck I bought and the best deck I bought amazing pop!
The are good decks
It was,y first real board and I say yes! Great pop! Great flip! And they are super light! for beginners who want's something more and riders who know what they want
V 3 Comments
76
Yocaher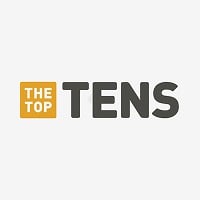 I bought one at Surfsup eco shop. I bought it because of the price point. This board is so smooth and I prefer it over my Z-flex. So glad I bought it!
We really enjoy the Yocaher brand at thatskateboard.com. In fact, we have a great review on the Yocaher Professional Speed Drop Down Stained Complete Longboard. Check it out! - thatskateboard
77
Penny
I've had a penny for 8 months I've done so many things that could of broken a wooden board. I would recommend this as 9/10
I've been riding mine for two weeks already most fun I've had ever smooth portable and just cool style
I've had my penny for 2 years. Dropped it of a house. Skidded it on concrete and skated it. It's still in fantastic condition, I really recommend them.
I have had one for a year now its great very hardy I would say 9/10
V 7 Comments
78
Diamond
Good hardware
I'm sponsored by Dimond is a sick brand
Best ever
weed
weed
V 1 Comment
79
Dexter
brilliant deck
lots of pop good kick
just the best
Had my deck for a long time and a brilliant board
Great for starting out
good quality for low prices
80
Firefly
Awesome boards there so smooth even on asphalt perfect 4 cruising!
Very Good Brand. My Long Skateboard is Perfect! I Love it!
It's the perfect board for beginners
V 1 Comment
PSearch List
Recommended Lists
Related Lists

Top Ten Skateboarding Games
Top Ten Best Skateboarding Decks
Top Ten Skateboarding Trucks
Best Skateboarding Tricks
List Stats
22,000 votes
258 listings
10 years, 283 days old

Top Remixes (50)
1. Zero
2. Almost
3. Darkstar
sk8forlife
1. DGK
2. Toy Machine
3. Lakai
DGKAllDay15
1. Element
2. Zero
3. Creature
BFMV
View All 50
Posts
Error Reporting
See a factual error in these listings? Report it
here
.