Top 10 Best Smallville Girls
A list of my top 10 Smallville females... they were all awesome but a few made the cut.

1 Lois Lane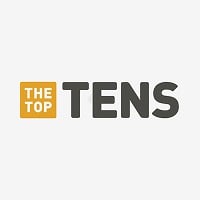 Lois Lane is a fictional character appearing in American comic books published by DC Comics. Created by writer Jerry Siegel and artist Joe Shuster, the character first appeared in Action Comics #1.
PURE AWESOMENESS, SHE WAS AWESOME, SHE IS JUST AMAZING - terren65
I almost stopped watching it cause of Lana (aka worst character ever) Lois brought the fun back and is beautiful and witty and girls could look up to her.
She's always been my favorite
Lois is the best! She never loses a fight and she has a great personallity
2
Lana Lang
They should have never taken her out (like Lex). I really liked the earlier seasons when Lana was still there!
Even though she could be annoying at times, I always found that she was best suited for Clark.
LANA WAS TERRIFIC. I don't UNDERSTAND HOW SO MANY PEOPLE DISLIKED HER. SHE WAS AWESOME SHE ALWAYS TRIED HER BEST TO BE THERE FOR CLARK EVEN THOUGH HE LIED TO HER. SHE LOVED HIM AND JUST WANTED TO BE IN AN HONEST RELATIONSHIP WITH HIM AND SHE ALWAYS ALWAYS ALWAYS TRIED TO PROTECT HIM! LANA LANG. THE REAL Mr. CLARK KENT
ONE OF THE MOST BEAUTIFUL ACTRESSES IN THE WORLD - terren65
3
Chloe Sullivan
THE BEST "BEST FRIEND" ANYONE COULD HAVE - terren65
4
Alicia Carter
With time, she would have been the absolute best for Clark. She loved him deeper than any of the others. She was loyal and probably would of understood him better than anyone. She also had a power that could have greatly enhanced his Superman abilities in the future. Not only that, but out of most of the girls Clark seemed most passionate and lustful with her. Plus she was damn hot! That scene when she gets caught with Clark in his bedroom! Whoa! Dream come true for lucky Clarky...
SHE HAD CLARKS BACK AND SHE REALLY LOVED HIM - terren65
5
Tess Mercer
TESS MERCER IS SUCH A BOSS, ALWAYS LOVED HER - terren65
6 Kara Kent
7
Martha Kent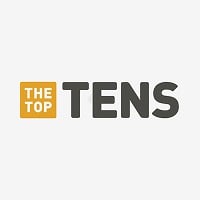 CLARKS MOM WAS SO COOL, I WISH MY MOM WAS THAT UNDERSTANDING AND COOL - terren65
8
Tina Greer
EVEN THOUGH SHE WAS A MAJOR PSYCHO, HER POWERS WERE COOL AND SHE JUSS WANTED TO BE LIKE EVERYONE ELSE... BUT I THINK SHES COOL - terren65
9
Lucy Lane
Though she was only in for one episode she kicked butt and wish she would have become a permanent character
SHE WAS BEAUTIFUL EVEN THOUGH SHE CAUSED TROUBLE, I THOUGHT SHE WAS KIND OF AWESOME - terren65
10
Nell
LANA'S AUNT, SHE SEEMED REALLY UNDERSTANDING SHE SEEMED LIKE A GOOD AUNT - terren65
The Contenders
11
Dinah (Black Canary)
SHE WAS SO AMAZING AND SHE WAS JUST AWESOME ENOUGH SAID - terren65
BAdd New Item