Samsung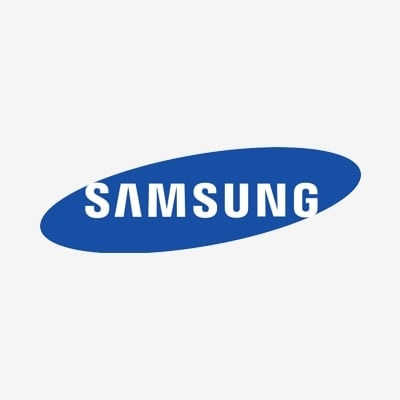 Uploaded by anonymous
Info
Samsung is a South Korean multinational conglomerate company headquartered in Samsung Town, Seoul. Its primary products are apparel, chemicals, consumer electronics, electronic components, medical equipment, semiconductors, ships, telecommunications equipment.
Comments
Top
Popular
Newest
So many people have failed to realize that brand selection isn't as simple as "which is the most reliable". Android isn't the fledgling Linux base OS it used to be and smartphones are no longer just for showing off what apps you can afford. They've been integrated into our lives as necessities for everything from daily commuting to digital content creation/editing and so much more. So although we have Apple to thank for creating the smartphone, we have companies like Samsung to thank for innovating and creating the MODERN smartphone. Quality construction, unrivaled performance for every respective generation since their Galaxy S2 (save the tab2 and tab3 minis) and undeniable value, Samsung is the current king of smartphones. Apple fans should be wary, you aren't paying for raw quality anymore...Mac OS and the hardware you're purchasing is no longer anything special. It's been one mistake right after the other ever since the 3Gs. - cagecrasher
I have a samsung galaxy captivate i927 touch and slide down qwerty keypad. The specifications are just right, not too high and not too low. Just right for the moderate user. Dropped it a couple of times and up to now it's still okay. At the same time I do have a iPhone 4s overall it's okay, but the problem is limited file sharing
When you create a phone with the impact the Galaxy S2 had you basically change the game. You have a had start ahead of even the brands that started before U. Samsung has dropped the ball a few times S3 was basically a filler phone but then the note 3 and S4 reestablished the ship. In the lead for now but they can only ride the s2's success for so long.
With Galaxy Ace, Galaxy S and now Galaxy S2 its clearly the best smartphone producer. If the us market is delivered somewhen the next days, then the Galaxy S2 will be sold world wide more than the iPhone. It is (without us market) already near behind.
Recently got the Samsung Galaxy S8. It hasn't let me down at all. Twice dropping it there was no damage or cracks at all Thanks to Gorilla Glass 5. It is also really fast taking a bug jump from the Galaxy S3 which was also stunning at release.
Had a Galaxy S4. Great phone! Great performance. Unfortunately I spilled water on it. So then I upgraded to the S5 which is even better yet. The water resistance is a great feature and well suited for my line of work.
It's the best smartphone ever! You know already the samsung galaxy note? I've got it an its very big and fast! Much better than the I phone 4s because they are much too expensive and the samsung galaxy note is not expensive as that one!
I don't see why Samsung is King and not Apple. People what has society come to these days. Huh? People would much rather a phone that is confusing and has a lot of unnecessary apps (Samsung) then a brilliant phone that does exactly what you want and is not confusing (Apple). What is happening people?
Samsung is best because the main Pro in these Smartphone SAR value. SAR value is always low in all models. Ignore all others Health is main. So I always suggest to others buy SAMSUNG Smartphone
The iPhone 7 came out three months ago. It doesn't even have a headphone jack. The GS7 Active, however, is an invincible phone that came out before any other 7th generation phone (I think) and has every thing on the iPhone 7. Also, Android OS is easier to download apps than anything I've ever seen before. Samsung is the god smartphone brand. Peace to all. Me is out.
Best brand because of not only innovation and service, but also for it's great range of devices. Low end, mid range and high end devices are all superb within their price range. Hat's off.
It may not look nice, but has a really nice attitude. It is very simple in a modern way. As people said, don't judge a phone by its cover.
Samsung have excellent camera. It gives excellent performance in low ram also which other mobiles can't give. It is one of the premium brand.
Samsung is an amazing smartphone. It is the best! It has a good battery life and is of good quality. It is also affordable. Some are expensive and some are cheap too. Samsung overall is the best!
If I heard correctly, Samsung is making better smart phones than apple ever will. They sold 50 million of their Galaxy s3s, and they predict about 100 million galaxy s-4s will be sold. SAMSUNG ROCKS!
They all have there bugs that I imagine will be improved on. But.. For the money, Samsung wins hands down in performance and bang for the buck.
My world expanded to the galaxy with the new Samsung Galaxy s2. This is the best phone ever!
I am waiting for the nexus to be launched in India to check the display. At 1280 x 800 its going to be a bomb!
Always releasing more cutting edge features than the competition. Rarely are the successors very similar to the predecessors, except in looks.
Samsung sucks it is hard to use and copies the designs of apple products Samsung is good but they copy and copy apple and get sued left and right.
Hey Samsung should not be on this list, its worst, did you know note 7 exploding, this company are piece of crap, I rather switching to xperia phones - wenkernboys01
Samsung is my favorite and since I was little I like samsung cause it really the most best brand phone in the world better then Apple one.
Samsung provide flagship smartphone like s series that contain possibly every feature that now a day required for smartphone. While also provide mid range smartphone with little lag in feature for low budget users. Not like apple that only provide smartphone that is not in the budget of every person. Specially I am talking about Asian and Africans countries, and with such a high cast value still they did not provide what samsung can provide you.
Samsung is the best smartphone brand device. I has try other brands too but not better than my Samsung device that I bought.

Keep it up and 1 opinion from me. Please cut down a bit for the price. Because many Chinese brand cost much cheaper with high spec hardware.
This situation can conquer your (Samsung) market
Always had Samsung phones. Never failed me. My current phone has been going for close to 4 years now. The thing just won't die. It's tough. - BKAllmighty
It offers the best range of smart phones at different economical prices and it is having very easy user friendly interface