Sony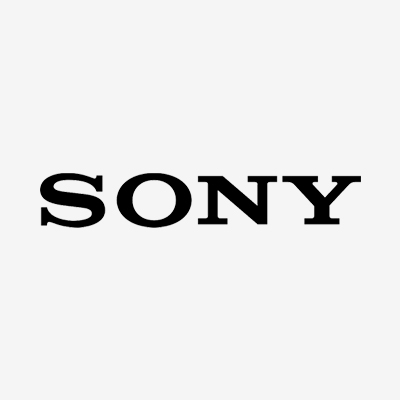 Uploaded by anonymous
Info
Sony Corporation, commonly referred to as Sony, is a Japanese multinational conglomerate corporation headquartered in Kōnan Minato, Tokyo, Japan.
Comments
Top
Popular
Newest
5 reasons why Sony is the Best...
1. Great HD IPS Display for excellent viewing of movies and videos
2. Great Camera All Around with Exmor RS and Sony's Camera Apps like no other
3. Superb Battery Life with up to 2 days and no phone brand has been able to overcome battery life issues unlike Sony!
4. It has the Highest Waterproof rating of any phone so no worries of dropping the phone in water or when it rains!
5. Awesome Audio and Music with Crystal Clear Sound enhanced with ClearAudio+, DSEE HX and Hi-Res Audio capability! (Recommended for Music Lovers)
DONE!
I just bought a Sony phone weeks ago. After using it, I must say that Sony should be at 1. Samsung phones are reliable and good; but if this is about gaming, performance, camera, and display, then Sony is unbeatable. My brothers use Samsung and I've seen their phones. Samsung's camera is bad. And Samsung offers few features. Even there is no "Music" folder in Samsung. You have to play MP3 files using 'My Files'. But Sony phones have great features. And most Sony phones are waterproof. Apple iPhones are good but Sony and Apple phones vary in the OS. But I prefer Sony. Sony is great and best!
In my opinion I think that sony is much better than samsung or apple because they give always best build quality products and they always take care their each product
Make. Believe I was using Sony products since I was a child and there us no doubt. In my mind that when sony makes something. They. Do it with perfection so... believe... because I'm experiencing. It...
Sony xperia is the best, I love their design, uniqueness and very classy in any way, nothing comes close
SONY should be at the top 'because it is a brand which is in overall of superior quality from body to camera its outstanding!
Sony is the best in the world... Its great for gaming... Watching videos... And also the camera and its picture quality... So sony should be the number 1!
Sony is the best company providing great build quality and user interface. They make android much better than the default styled. Samsung doesn't have that skill to make android much better.
It has a top notch camera, a vivid display, very nice build quality and innovation is far better than others!
It's quality is very good and is scratch less
Super brand I love this brand and I believe... This brand... If you have grate experience for android so Xperia is only made for you... Love you... Sony..
When it comes to camera, sony is the best!
Display of sony sets is too good and camera quality is also better then other sets so it should be in top 3
Love you sony Xperia phones are waterproof and tough along with more features than Samsung and apple so sony should be at no. 1
The Most Awesome Brand Ever Of Today Which Will Rule The Future Of Tech...
Have been using sony and sony ericsson smartphones since 7 years and I am a fan! I never had to go visit the CCS as no problem ever came up. Maybe I was lucky or maybe the phones are really good! The phone used to fall down a great deal but showed no problem unlike other smart phones whose screen gets crashed or the whole thing is in pieces. But they have priced up their phones a bit which is a con. Still, I will always choose sony over the others.
I have a Sony Xperia C3 Dual. It's very good. But there are some faults like less storage capacity, RAM. But performance is good if it is cleaned by Clean Master. It has a very good display and audio. It's very sleek and slim, lightweight, stylish and I am proud to be the owner of a Sony Smartphone.
To those who want to look Amazing
Sony xperia is perfect smartphone for all that's why I'm giving vote to Sony
Sony should be the top one.. It is the best always
Sony deserves to be in the top 3, it doesn't lag, has very high quality camera and long battery life.
Sony has the most experience and is simply the best all I want to say is it, s a sony so be moved
Sony phone is better than all other phones for rough handling and all safety measures.
Awesome colors and screen resolution, good front and back cameras, fast cpu it doesn't lag all the time, strong battery, cool outfit and always try to bring the highest specifications on the most reasonable prices and that's how apple is losing it for me.
I THINK SONY IS THE BEST SMARTPHONE BRAND, ONLY THEY don't MAXIMIZE THE MARKETS OF China AND USA, WHERE SAMSUNG and APPLE BATTLES. IF THEIR MARKETING WILL BE BROADENED I THINK SONY WILL BE THE NUMBER 1 SMARTPHONE BRAND. SONY IS A BRAND THAT NEVER FADES.