Best 'Smashing' Batsmen
lionking_88
The Top Ten
1
Virender Sehwag
Only batsman who has smashed bowlers in all formats of the game, be it T20, ODI or test.
Sehwag - T20, ODI, Test
Gayle - T20
Afridi - ODI, T20
Gilchrist - ODI
Yuvraj - ODI, T20
Bradman- Test
Richard- ODI, Tests
Tendulkar- ODI, Test
Jayasurya- ODI
Srikanth - ODI
Best opener ever virender sehwag
He is a match winner and he is crazy as hell when it comes to hit balls!
India is incomplete without virender sehwag!
He never plays for his own
Whenever he is 99 he is the only batsman who can attempt sixes or boundaries.
He is undoubtedly, the best hitter of the ball, the world has seen. Such immense power hitting, those cracking boundaries on the off side, reaching the boundary in less than a seconds. There is nothing boring about him.
V 39 Comments
2
Shahid Afridi
Afridi very good smashing batsmen in the world all time perfect all rounder in cricket 'and very handsome good looking player
People call him boom boom for a reson and man he can hit a ball miles I know Indian and Pakistan are not the best of friends butt man I will love to see him play in the IPL.
Shahid afridi is a good player he complete his 300 sixes he has hit fastest century in 1996 on debut vs Kenya he love to hit sixes he is a agressive player he is a pathan he is too angry
No one can beat u lala
V 64 Comments
3
Chris Gayle
Gayle is the greatest hitter who can destroyed any opponents in no time because he has dynamic hand eye coordination with Popeye looking fore arms even short arm jab can travel long way flick cut and trade mark square drive is the great examples that his hitting power.
I think he's the best and deserves to be in first position he's clear in his shots and never miss judges them he is one of the big hitters present in todays cricket
He is known as "GOD OF SIXES. "

From The Biggest Fan of Chris Gayle (MKM)
Gayle the god of sixes also called gayle storm.He is the master of sixes
V 11 Comments
4
Yuvraj Singh
6 sixes in an over... longest hit in T20 matches... enough said for the wise
May so many players like viru gilly are their he is the man who made India win in many matches and tournaments as he had hit by cancer he is not playing up to the mark other wise he is number one
India sixes king yuvraj singh
Yuvi I think you are legend in your business
V 20 Comments
5
Sir Donald Bradman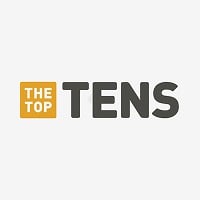 Sir Donald George "Don" Bradman, AC, often referred to as "The Don", was an Australian cricketer, widely acknowledged as the greatest batsman of all time.
A powerful smasher. Record of the fastest century in just 22 balls.
Average against:
England=89.74
India=178.75
South Africa = 201.5
West Indies=74.05

Enough said
Best batsman ever
6
Mahendra Singh Dhoni
Even though I'm not Indian I'm saying this guy can hit MILES I remember that helicopter shot he did it practically went out of the stadium - Electrician
I think though there are many big hitters of ball in this cricket generation Dhoni is the only batsmen who hits powerful and big sixes according to the situation of match
He is just awesome in clearing the fence. Helicopter.. Most dangerous batsman and captain
I think legand the man
V 22 Comments
7
Sir Vivian Richards
he taught the cricketing world to play fearlessly n to attack bowlers
I WISH HE WAS THEIR IN ILP AND KFC BIG BASH THEN BOWLERS would KNEW WATZZ FE
VER
V 1 Comment
8
Adam Gilchrist
Cricket is more than just about boundaries and sixes but I guess I'm in minority with people who admire great fast bowling and batsmen who counter them with authority.. And the batsmen who can tear up any bowling is gilly
He is far better than viru. He should be number 1. He made a test hundred of just 57 balls. He is a smart cricketer. I like him. He rocks the ipl
He is the best hitter of the ball. Gilchrist rocks. Chris gayle is no match to Gilchrist
My best hitter
V 8 Comments
9
Sachin Tendulkar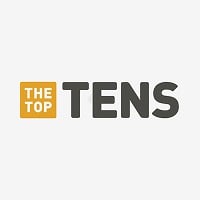 Sachin Ramesh Tendulkar is a former Indian cricketer and captain, widely regarded as one of the greatest batsmen of all time.
He should be no 1 because he has not got the freedom to smash the bowlers like sehwag, gilchrist etc because the entire team was depended on him for many years. Even then his strike rate is about 85 in ODI's (after 440 ODI's). If at all he had the freedom then it would be much higher.
ITS UNFAIR TO PUT HIM HERE HE SHOULD BE IN TOP

In know best hitter list he is 8 number but any one can not say god of cricket to hitting long six sachin is god of cricket and sachin you will always be remembered
Worstless useless batsman
V 11 Comments
10
Brendon McCullum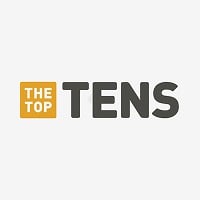 he hits 158 runs in first IPL match. - tayal5001
Brendon mccullum started hitting from first ball in any format
Mcculum is great opener he starts smashing sixes in start
Of course
V 3 Comments
The Contenders
11
Sanath Jayasuriya
He is the greatest hitter who can destroyed any opponents in no time because he has dynamic hand eye coordination with Popeye looking fore arms even short arm jab can travel long way flick cut and trade mark square drive is the great examples that his hitting power.
Sanath is Best Blaster hitter in Cricket ever ever... Sanath should number 1 in this title. Never seen by others like magnificent shots. Love his play ever. Really missing Sanath's Play in cricket. He is father of modern cricket. Trend setter of modern cricket. He was started already T20 in 1996.
I think he should be number 1 frankly irrespective of country he belongs we should accept that he was the most feared batsman of all time during his prime.. I don't see others who can be compared with him apart from that he is the number 1 impact player for the team and he was the best allrounder. It's always been a pleasure to respect someone who changed the game of cricket. If someone doesn't agree this please watch 96 world cup...
He is the trend setter of modern day cricket. His effortless smashes. His off side cuts. What to say? Once upon a time bowlers were scared while Sanath used to be on the crease.
V 4 Comments
12
Matthew Hayden
He must be in the Smashing category. He is among the very best. destructive hitter of the cricket ball
V 1 Comment
13
Kris Shrikanth
srikanth is the trend setter of morden one day cricket, as a openner he smash the blower to all part of the ground.. in his playing days cricket was very slow, people love to see him smashing bowlers all over, now a days his style of batting is acknoledge now, jayasuriya, sewang, gyle all following his attacking style only
No other batman is more destructive than india's kingmaker krishnamachariyaa srikanth
14
Lance Klusener
Among all smashing batsman I thing one who really deserve number 1 is LANCE KLUSNER. HE came at no.6 and most of the time he took RSA to the vectory.
Also He always been in spotlight in World Cup. This one of the best AllRounder
Was real "HARDHEATER". The real 20-20 player.
He is the hardest hitter of the ball ever to exist...at that times he was the only one expected to deliver 6 sixes...He was having ability to destroy any attack even if it comes on edge of his bat to deliver sixes...heaviest bat picked by any batsman till date...
15
AB de Villiers
He is one of the best finishers in cricket
Ab de villiers is the world best batsman in the world
Ab de Villiers is all time best
Devil
V 12 Comments
16
Rohit Sharma
You want saw most sixes in ipl. Please vote rohit sharma
Love him and I even support Mumbai Indians. Best player on the team for me I love his technique
Smashing with class and great skill and the only perfect timer in world
Amazing batsman.Doesn't looks at anybody on his day.We saw an example on the 2nd t20I vs Sri Lanka last year when he hit 118 of just 43 balls and scored century off just 35 balls
V 9 Comments
17
Suresh Raina
He was a bit small but if we saw the match as odi, ipl as other format of t20 ha was best for 6s and 4s. So he smash a ball as on extra ordinary style
He is the best batman in ipl I wish he can stay like that
Raina is the best hard hitter ever mainly in India.
Soper talent awesome batsman!
V 2 Comments
18
Glenn Maxwell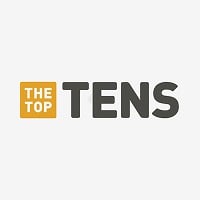 Glenn James Maxwell is an Australian cricketer who plays One Day International and Twenty 20 International matches for Australia.
Awesome player of all times. His sweep, His shot is the magic. He is proud of Australia cricket.
Best hitter he should be In top 5 and his reverse sweep his leg side shot are great he is the big show
If shahid afridi has one of the best hitter than maxwell is the best
He scored 145 Vs Sri Lanka With reverse sweep he is terrifying
V 5 Comments
19
Corey Anderson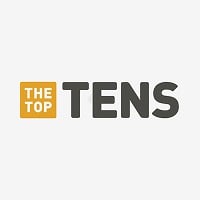 He should be in top 10 as far as smashing is concern.
20
Brian Lara
Brian Lara= Brain Lara. I think he is the most genius player in the world. And he also can play longest form of game like Test and very difficult to out him. He can hit ball in every where. His Classic batting style make him the most best batsman ever in cricket History. I can put him equal to Sachin Tendulker. Both Are Genius. And both average is not far different.
PSearch List
Recommended Lists
Related Lists

Top Ten Best Smashing Pumpkins Songs

Best Songs From The Smashing Pumpkins Siamese Dream

Best Smashing Pumpkins Albums

Best Songs from Smashing Pumpkin's Mellon Collie and the Infinite Sadness

Top Ten Best Songs On Smashing Pumpkins' Gish
List Stats
1,000 votes
42 listings
8 years, 79 days old

Top Remixes (6)

1. Sir Donald Bradman
2. Virender Sehwag
3. Shahid Afridi

Shamik

1. Sachin Tendulkar
2. Kris Shrikanth
3. Sanath Jayasuriya

mleat97
1. Chris Gayle
2. Yuvraj Singh
3. Corey Anderson

prat
View All 6
Posts
Error Reporting
See a factual error in these listings? Report it
here
.