Top 10 Best Soccer Brands
The Top Ten
1
Adidas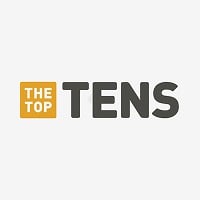 Adidas AG is a German multinational corporation, headquartered in Herzogenaurach, Bavaria, that designs and manufactures shoes, clothing and accessories. It is the largest sportswear manufacturer in Europe, and the second largest in the world. They were first founded in July of 1924 as Gebrüder Dassler ...read more.
I've owned Adidas, Nike, and Diadora cleats. Diadora cleats were very comfortable (which is absolutely essential... You shouldn't be thinking about your feet and how they feel while you're playing in a match) and made of high quality leather. Adidas cleats, specifically the adiPures, have the same high quality leather, but the reason I switched to Adidas is because they are lighter and more aesthetically pleasing. I've never had a blister while wearing Adidas or even Diadora cleats. Nike cleats were the worst for me. I owned a pair of total 90s, and they constantly gave me blisters. They were uncomfortable to pass and shoot with, and on top of that I couldn't feel the ball as well compared to my other cleats. Just my opinion and analysis.
Adidas F50 adizero are just the best I love it, is like you re flying on the soccer field, if you are one the best player, you need to get just the best soccer shoes so buy ADIDAS and you will score a goal.
All their brands are pure quality on the players and customers.. Thumbs up
best one
V 112 Comments
2
Nike
Nike cleats are far way the best soccer cleats, better than the adidas f50 adizero even though I like adidas soccer cleats too.
Adidas makes the best soccer balls Nike makes the best soccer cleats.
Nike is and always be the best brand ever look at the latest ones and the older... It's the best
It's great I have a pair my self really comfortable, will not fail you at certain times but it will not go up in the air like you think by kicking it, get a adidas ball and I am sure it will not fail you. - :) my word
Colour is very good and grip is very good
V 134 Comments
3
Puma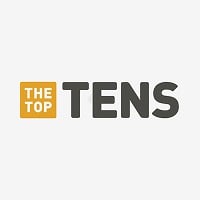 Puma is discredited because of one poorly made cleat in the V1.06. Many people since then have avoided buying PUMA because they are scared of possible ripping. I have owned 4 pairs of PUMA cleats and I preach to you that with proper care, your PUMAs will be the best boots you have ever owned
Puma to me is the most comfortable and the ball controll I get from them is outstanding. Adidas is a close second but what seperates them in the end is the fact that It take a week or two to get use to the pumas. Right away I new how the ball would react to my powercats and adidas took a more time.
Puma is not my style but they are making many more boots that I have seen and read about that sound better then they have been
Puma is one of the best football shoe in the world
V 18 Comments
4
Umbro
I think Umbro is one of the best brands out there, I feel that football isn't always about the new tech and some times it's better to stick to the original. Nike has very good cleats and if you want the new super high tech thing that has some type of super flexy materials then go for it, adidas in my opinion is also an VERY good brand and I am a fan of there cleats, but they also are jumping on the high tech cleats band wagon, Puma is also a very good brand but just like adidas getting on the "high tech" band wagon. Umbro also has some new technoligys but they stick to the same thing and keep making the most comfertable cleats on the market, that's what makes Umbro such a great brand, they don't end a good thing.
Pure English class and heritage, simply the best you can get.
The ball control, design, comfortable, all around the best cleats you'll find at any store.
It is really comfortable,really resistant.Their cleat Umbro Calibra will certainly suit all your needs ( actually all of them will suit all your needs) and their balls are sure one of the three best in the world.
V 12 Comments
5
Under Armour
Great Cleats and soccer balls. Becoming an elite brand.
Under armour soccer shoes are comfortable and I love their looks, and I prefer them over nike
I think under armour is the best all around brand including all sports including soccer
So comfortable I just used them today like any other day
V 7 Comments
6
Diadora
my diadora soccer ball lasted almost a year lost in the wilderness... when found only a bit of lost air no damage... great control I love it
Best cleats in the world. They really make an improvement when you play. They are so much better than nike.
I have this soccer shoe at home and I wanted to find out if it's good and it's the sixth one, so I think it means that it's kinda good
Diadora DD-NA 2 GLX 14 have so much grip
V 3 Comments
7
Lotto
Epic shoe! Better than diadora has power in running shooting and passing epic and awesome! Shoe!
Epic shoe for midfielders I thought it was a lame shoe but it turned out to be an awesome shoe
Best bran because the material and variety of designs!
Hi how are you?
V 4 Comments
8
Kwik Goal
It is very good and comfortable
One of the best balls image ever played by anind the great
boss
9
Fila
I have Fila trainers they look the the best and feel comfortable Fila any day
My fila raptor are the moste comfortable boots I have ever had
Not the best sike they suk
Finally I Left Adidas
V 1 Comment
10
Nivia
This is really AWESOME! Fantastic for Indian Players! :D
Really nice for beginners.
These are really Amazing Cleats. NIVIA DESTROYER is probably the Best Cleat under 1000/-. One of the best cleats that I used to play with. Right now, I'm using Nike Magista Boot and it is also Awesome!
Best
V 12 Comments
The Contenders
11
Joma
The lightest and most advance football cleats in the market.
Joma propulsion 3.0 are for everton fans
They are really nice cleats
Best Spanish soccer brand
V 1 Comment
12
Spalding
I have Played with a Spalding soccer ball and I would recommend it to those who are new to soccer, and what's good is they are not too expensive. Obviously they are not as good as brands like nike and adidas but I wouldn't disapprove it.
sucks
13
Kappa
No this is very bad
These are stupid
Kappa are always getting better
So good
V 3 Comments
14
Fifa
Fifa games like fifa 16 are sponsored by fifa I like fifa
This is stupid
what
15
Reebok
I Luke this brand very much
My reeboks are the bomb! love love love em
Good
Reebok sprinfit KFS are for the man united fans
16
Select
Select makes really Good and cheap balls!
17
Mitre
I got a soccer ball and it was really good it's not to heavy bro not to light and it has a nice touch that is softer and it flies good for its weight
Best ball I ever had it curves like I want to and it's not to heavy but it is not to light and it is good for practice
Love this brand very good all around company
Big in the football world outside US
V 1 Comment
18
Kipsta
Lists is the best brand for a soccer ball. Kipsta f500 is the best better than Nike total 90
Its really suitable for all grounds
Its good for improving Your skill
Awesome
19
Brine
Brine makes fantastic balls. My favorites
20
Macron
My macron horizon ball lasted me 6 years
They are making high quality football jerseys
Their customize shirts are amazing
Top quality shirts and shorts
22
Uhlsport
Uhlsport is top top quality for team wear and kits
The best supplier for goalkeepers
Uhlsport tc sphere soccer ball lasted me 5 years
Uhlsport gloves are very comfortable and r used by high class footballers like Huge Lloris of tottenhamm hotspur
V 1 Comment
23
Admiral
I have both Adidas and admiral both are best but admiral is more comfortable
Admiral is a British owned sports brand that has a rich history in both football and fashion. Having designed and manufactured clothing for near a century.

Since 1914 they make quality soccer apparel and accessories, team uniforms and soccer equipment. Garment embellishment of all kind.

Website: W. Admiralsoccer.com
24
Sondico
Sondico is a very very nice brand for making football's. It's footballs are awesome I like it because it is very light in weight it is also soft that is why I always play with Sondico football they are waterproof also Sondico is the best
The brand sondico is a fantastic brand for every age they sell things that come in amazing colours
Sondico have the best indoor soccer boots in the universe
Amazing
V 2 Comments
25
Vector
I think it is best in football I brought on 1-6-2017 size 3 brasil
Bhai mast hai
26
New Balance
I have been playing with certain balls like Nike Adidas and puma but when you kick had in a penalty new balance balls go faster and can make a goal easily! Try it
Best brand out right now in the market
28 Penalty
29
Molten
Great indoor 5 a side balls
30 Patrick
31
Hummel
Hummel is a great football brand to be honest
Good brand large range of football
Hummel should be at the front page
best
32
Concave
Most underrated boots ever
33
Cosco Torino
I have cosco studs and football... it makes (maybe) the 2nd number best studs..
Its verry cool just like addidas or much better than it
34
Asic
Asic are the best because they are so cool
They are number one
V 1 Comment
35
Brava
Great cleats
Their balls are great and durable. They also have great shinguards
These things stink the balls rip easy and the shingards are not bad
37
Rajsu
Rajsu is the best studs ever. Its cheap and it's quality is awesome. It's better than Nike
How do you even get it
38 Spartan
41 O'Neills
43 Nivea
44
Specs
Specs shoes are accurate for free kicks
45
Warrior
Probably my favorite brand put there. Very nice cleats and equipment
A really nice brand! And really cool styles too!
Warrior screamer comat are just $40 bucks at rebel
46
Star Sports
AA really nic brand good look and well all aspects
47
Kaizen
Getting better day by day
48 Turbo
49
Ziplatti
This is a Norwegian brand, with fantastisk quality.
50 Vizari
PSearch List
Recommended Lists
Related Lists
Best Skateboarding Brands

Best Brands of Mountain Bikes
Top Ten Beer Brands
List Stats
2,000 votes
53 listings
7 years, 336 days old

Top Remixes
1. Adidas
2. Nike
3. Puma
Pepetrueno1435
1. Nike
2. Adidas
3. Under Armour
Stella_the_player
1. Nike
2. Adidas
3. Nivia
sahildon123
Error Reporting
See a factual error in these listings? Report it
here
.