Top 10 Best Soccer Managers
plmilligan1968
Who are the 10 Best Football (Soccer) Managers of all time?
The Top Ten
1
Alex Ferguson
he's won 36 trophies in 25 years he's the best manager and the most succesful one!
No one knows football better than him!
he know how to create legends!
He created som many legends like Cristiano Ronaldo, Piqué, Cantona, Peter Shmeichel and so on, they were a work of art
Wow he is just amazing there's no way to explain him he a true LEGEND
go Manchester United I love you so much I'd do anything 4 you
V 78 Comments
2
Jose Mourinho
Jose Mourinho is the best football manager. His calculations are always right, and all you need is give him some time, and he becomes unbeatable. The Special One. The Master Tactician.
Great sense of defense and attack but especially defense. Good recruiting sense. Very good at choosing his team and only leaves out unskillful players
He gay
a real leader, earns respect from every player. really smart man

V 73 Comments
3
Arsene Wenger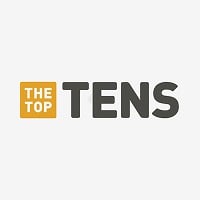 just as I have read on many comments on this site, I like arsene wenger philosophy of not wasting money on known stars but instead by making strars and yet he can keep arsenal at a higher level despite not winning the champions league. I wish I can meet wenger one day and help him win a european cup (champions league). In my opinion he should be the best one which better than the special one
The thing is Arsene wenger made Arsenal get back on their feet. He Should Be the Manager of France after he leaves Arsenal. He Is actully voted 2nd Best In The Official FIFA Top 10 Managers! We Will WIn a Cup This Year! Come On Gunners!
Arsene should be higher! Even Ferguson said Arsene is better than him. He should be first or second at least. Arsene is able to make many players to world players. Without Arsene, Arsenal is nothing.
Wenger below Mourinho? Not sure how someone could believe that the man who had unlimited funds to work with and doesn't stay in one place long enough fr an assessment is considered better than the one who works to a long term plan and actually nurtures talent and creates stars. How many of the worlds top footballers were created by Wenger and how many by Mourinho. By the way, I like Mourinho
V 31 Comments
4
Josep Guardiola
He is the Best of the Best, second to no one! Time will tell! We miss him so much in Barca!
Guardiola is one of the legendary coach in the world. He won cups for Bayern Munich and he won 14 cups for Barcelona. definitely, he is a champion as a manager. Guardiola can perform in any club as a manager who has passion for soccer.
Absolutely the best, his success in Barcelona is just a real example of how much he knows about this great sport that is soccer. Cheers to him even though he is leaving Barcelona he will always be with us.
73.24 Win rate. What else is there to say? He is simply the best of them all. Now he's at City and he's gonna win the league at least once, maybe twice. He will also most likely win the Champion's league too.
V 13 Comments
5
Carlo Ancelotti
Carlo Ancelotti have manage big team such as Real Madrid, Bayern Munchen, Paris Saint Germain, Juventus, Chelsea and AC Milan
Ancelotti number 1 only
Underrated at both Chelsea and Real Madrid
Won Champions League and Copa Del Rey Real Madrid.
V 6 Comments
6
Johan Cruyff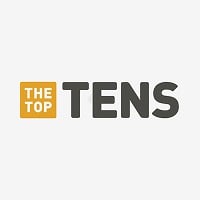 Hendrik Johannes Cruijff (1947-2016) was a Dutch professional football player and coach. As a player, he won the Ballon d'Or three times, in 1971, 1973, and 1974.
Legend
Not only was he the greatest manager of all time or what he was able to accomplish with Ajax and Barcelona, he built the foundation for the Barcelona of today that is clearly the greatest team in the world.
Won the European Cup with Barcelona & 8 league titles with Ajax. - plmilligan1968
He's definitely not the best BEST manager but he's still an awesome one though
7
Bob Paisley
Alex Ferguson might be the greatest manager of all-time, but the best one is definitely Bob Paisley, he really destroyed the whole Europe and England with Liverpool FC.
Left a legacy of trophies for Liverpool. - plmilligan1968
Three European Cups in nine years compared to two in 25?
He manager liverpool for 10 years and won 20 trophies. Image he has manager liverpool for 20 years how many will he win for liverpool.
V 5 Comments
8
Pep Guardiola
He is already on the list...
He is the best...
9
Roberto Di Matteo
Won many cups in the middle of the season at chelsea like uefa champions legue fa cup and when he left he won in another club
At least top 5
10
Fabio Capello
He should be further down he was good till he came to england
Won the European Cup with Milan - plmilligan1968
The Contenders
11
Jurgen Klopp
Best German manager of the present day
He has to be at least top four
Already on the list
Wouldn't shake Tony Pulis' hand, what an idiot doesn't deserve to be on this list.
He also celebrated a 2-2 draw with West Brom like they won the league.
V 2 Comments
12
Bill Shankly
Started the legacy at Liverpool. - plmilligan1968
Started the boot room which collectively won 13 leagues, 4 European cups, and 4 FA cups.
Alex Ferguson is passionless look at bill shanklys speeches he is the best on this page
Better than bob paisley
V 2 Comments
13
Rafael Benitez
Saved Newcastle from relegation - 2016
He bring liverpool win a ucl.
14
Matt Busby
A remarkable man. Formed the Busby Babes, survived the Munich Air Crash (just). Rebuilt the Manchester Utd team to win the European Cup in 1968. He took English sides into Europe. Created the Man Utd post war legacy. - plmilligan1968
He is just as important as Ferguson in united history
Revolutionized football. Created the Modern Day Manchester United, we owe everything to him.
What the hell matt busby here he should be no 5 he was better than bob paisley
V 3 Comments
15
Jock Stein
Took a team consisting of mostly local lads to the European cup final... and won! The first British team to ever do so! Legendary!
A Great manager. His teams played total football before the term had been introduced. Success was achieved with a team of local men - no expensive imports. It is always most difficult to be the first to achieve a great success, and that is exactly what he achieved.
Great man who conquered Europe with attacking football, simply he had his boys playing the beautiful game
Won the European Cup with Celtic. - plmilligan1968
V 4 Comments
16
Brian Clough
Success is relative to where you start and the resources you have available.
Big clubs are expected to win league titles, and challenge in Europe. Modest clubs like Derby County and Nottingham Forest (both in the lower reaches of the 2nd tier when Clough took over) aren't.
Forest winning one European Cup is more remarkable than Real Madrid winning a dozen. For Forest to win two is fantasy stuff.
Clough stands apart from any other manager.
How isn't he the best? He took a team from the bottom of the second division to win the title TWICE with two different clubs! Also won the European cup twice with Nott. Forest. And did this with an ordinary budget. Guy is a legend!
Sorry but 12th is an insult, bottom of the 2nd division to champions of england within 4-5 years with two different clubs will never be repeated, and two consecutive cups is an achievement barely anyone else on the list has accomplished
This man is greater than any other manager ever. I'm sorry but he has achieved far more than your Alex Ferguson or your Jose in terms of literally creating success even if those two have won more silverware.
V 6 Comments
17 Vicente del Bosque
18
Jürgen Klopp
Love him so much! The best best ongoing manger! Time to hit best manager of all-time!
Have qualities to develop young players and giving pressing game.
An outstanding man manager and underrated tactician.
What's there not to like about this guy?
V 9 Comments
19
David Moyes
Best manager in this season
So good got Man United to 7th
Should switch with pellegrino
MC Moyes what a guy
V 2 Comments
20
Roberto Mancini
Managed better than most of those above! He is a great manager and he has not let Manchester City down, he has also won the premier league with the great team he manages!
Roberto Mancini made Manchester City one of the best teams in Barclays premier league.
21
Antonio Conte
The best everyone now it
22
Diego Simeone
This list is pure joke. He should be at top.10 in between legendary such as Cruyff and Fergie. What Simeone doing in Atletico is simply a miracle I bet no other managers nowadays could do what he does for Atleti.
Um how is this guy not top 20 at least? he has done an incredible job at Atletico, and now there are rumours he might be going to Chelsea next season, damn this list is so bad I swear down
He should be in top 10.
23
Marcello Lippi
Four Champions League final, 1 victory and a series of Serie A championships with Juventus.

Won the world cup in 2006 with Italy.
Should be ranked number 1
24
Fatih Terim
He has his signature on most of the successes in Turkish football history. The UEFA Cup triumph with Galatasaray and semi final with Turkey in EURO 2008 are few of his achievements.
More than just a manager. A father, a marshall, an emperor.
Best motivator in the modern football, more than a manager. He is like a leader...
He is simply the best one.
V 3 Comments
25
Jupp Heynckes
Nobody better!
Won the treble. Enough said
26
Andre Villas Boas
Fantastic win rate at Spurs
Succesful with Porto but didn't do well with Chelsea or Tottenham
27
Louis Van Gaal
His is able to take a team from bottom level to unexpected highest level
He brought the struggling Manchester United to life again!
Please join man utd van gaal
Van gaal is the best manager in the world right now.
V 4 Comments
28
Rinus Michels
Marinus Jacobus Hendricus "Rinus" Michels was a Dutch association football player and coach.
Michels became most notable for his coaching achievements, having won the European Cup with Ajax and the Spanish league with Barcelona, and having had four tenures as coach of the Netherlands national team, which he led to reach the final match of the 1974 FIFA World Cup and to win the 1988 UEFA European Championship.
He is credited with the invention of a major football playing style and set of tactics known as "Total Football" in the 1970s. He was named Coach of the Century by FIFA in 1999 and in 2007 the greatest post-war football coach by The Times. Finally, World Soccer elected him 2nd best coach of all times (2013).
HE IS THE NUMBER 1.
THE GREATEST OF ALL.
29
Brendan Rodgers
Has great character
Liverpool legend
This guy deserves to be at the top 10
He will win the leauge
V 1 Comment
30
Alf Ramsey
Won the World Cup for England in 1966. - plmilligan1968
31 Carlos Bilardo
32
Vittorio Pozzo
2 world championships won with italy
33 Joachim Low
34
Bela Guttmann
Béla Guttmann was a Hungarian footballer and coach. He was born in Budapest, Austria-Hungary, and was Jewish. Before the war, he played as a midfielder for MTK Hungária FC, SC Hakoah Wien, Hungary and several clubs in the United States. However, he is perhaps best remembered as a coach and manager after the war of A.C. Milan, São Paulo FC, FC Porto, Benfica and C.A. Peñarol. His greatest success came with Benfica when he guided them to two successive European Cup wins in 1961 and in 1962.
Together with Márton Bukovi and Gusztáv Sebes, Guttmann formed a triumvirate of radical Hungarian coaches who pioneered the 4-2-4 formation and he is also credited with mentoring Eusébio. However throughout his career he was never far from controversy. Widely travelled, as both a player and coach, he rarely stayed at a club longer than two seasons, and was quoted as saying "the third season is fatal".
35 Cesar Luis Menotti
36 Frank De Boer (Inter Milan)
37
Luis Enrique
Ahhh! For now, it is for sure Luiz Enrique, the best of em all...it is just a start and Barcelona is again at the top...always was fo sure... but now they have reached a level equal to or maybe more than the team Pep guardiola managed to make...This Barca is untouchables...the opposition cannot even touch the ball for long...and the best trio ever in world football MSN makes it very harsh for the opposition. All of it is a result of Luis Enrique's brilliant vision...Forca Barca...Forca Enrique
38
Ottmar Hitzfield
He won a handful of trophies with Bayern and during his Bayern was very difficult to beat. He is the most suscessful German coach of all time
39 Sam Allardyce
40
Ernst Happel
Ernst Franz Hermann Happel (1925 - - 1992) was an Austrian football player and coach.
He is regarded as one of the most successful managers ever, winning both league and domestic cup titles in the Netherlands, Belgium, Germany and Austria as well as winning the European Cup twice, the first in 1970 and the second in 1983, and a runners-up medal at the 1978 FIFA World Cup.
He was the first of the five managers to have won the European Cup with two clubs, Carlo Ancelotti, Ottmar Hitzfeld, José Mourinho and Jupp Heynckes being the other four. He is also one of six managers-along with José Mourinho, Carlo Ancelotti, Giovanni Trapattoni, Tomislav Ivić and Eric Gerets-to have won domestic league championships in at least four countries.
He was voted by World Soccer as the 7th best manager of the 20th century.
41 Ottmar Hitzfeld
42 Giovanni Trapattoni
43 Helmut Schön
44 Enzo Bearzot
45 Mario Zagallo
46 Aimé Jacquet
47
Harry Redknapp
Harry Redknapp is gotta be the best considering he did the impossible - managing Tottenham and empowering them to finish in the top four.
48 Tony Pulis
49
Guus Hiddink
Made Russia win Holland (unexpected).
50 Jose Pekerman
PSearch List
Related Lists

Best Football (Soccer) Managers of 2017
Best Premier League Managers of 2013-2014

Best Raw & Smackdown General Managers

Greatest Pro Wrestling Managers of All Time
List Stats
3,000 votes
80 listings
11 years, 106 days old

Top Remixes (15)
1. Alex Ferguson
2. Josep Guardiola
3. Jose Mourinho
uniproject
1. Jose Mourinho
2. Fabio Capello
3. Bob Paisley
omarghosaini
1. Jose Mourinho
2. Alex Ferguson
3. Josep Guardiola
benq
View All 15
Error Reporting
See a factual error in these listings? Report it
here
.