Best Social Networking Websites
biscuits
The Top Ten
1
Facebook
Facebook is definitely the most improved website in the world wide web... Has the most people... And has a lot of very good features... And very nice addicting games... I got to Facebook 12 hrs. A day 7 days a week... Got it? It is simply the BEST
Facebook is the best out of all these sites. Facebook has 500 million users. Facebook has all the stuff twitter can do plus more. Facebook has chat witch lets you talk live with people. The only thing twitter has is that you can only update your page with one word.
In my view orkut is murdered, and the culprit is Facebook, it has got a lot of support since the time it was launched. lets see how far it can stay on number 1, because Google is also to come
Coolest social network EVER!... And its gonna stay like that... De thing has changed my life.. Gave me a outlook in de society... No other sites are near as good... Facebook rocks - varghesedaison
V 26 Comments
Visit Website

9
2
Twitter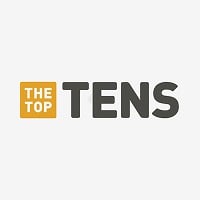 Twitter is an online news and social networking service where users post and interact with messages, "tweets," restricted to 140 characters.
awesome. one of the few websites on this list that famous people use, such as lebron james ashton kutcher barack obama lady gaga and britney spears. - gymnastics21
MySpace before Twitter? I don't think so. Twitter is an amazing social network. I didn't vote Facebook because it has many votes and it is at the top of the list.
A site where you can follow your friends AND your favorite celebrities? And a site where you can get updates every time a celebrity tweets (if you want it too). COUNT ME IN! Twitter is the site to use.
It is almost the same as Facebook is but it is used by less people that Facebook. This is why it comes to 4th place but it is still great place to meet people and to share nice moments with friends.
V 15 Comments
Visit Website

9
3
Instagram
Instagram has a unique way of helping people sharetheir opinions and information about their lives by taking pictures of their everyday living. I believe a picture is worth a thousand words and that has been proven by instagram through my followers and other users.. I'm currently enjoying it cause I have never felt much appreciated as I am in instagram cause so far I'm receiving many like, good reviews and I already have over 2000 followers and now I made a lot of friends through instagram.. Its the best social networking site ever!
Hello? How is Instagram ranked 5? As the years go by, Facebook, Twitter, MySpace, and Tumblr are getting older each day. Facebook constantly has these terrible updates where your privacy gets invaded each day, and nothing is fun anymore. You have to pay money on Facebook. (not to get a Facebook, just to have more fun with it) Ew. Twitter may not try to invade privacy, but is just as complicated and boring. MySpace? What? Who has that anymore? Nobody says, "Let's go on MySpace tomorrow and chat, " or "Check my MyPage tomorrow, okay? " Tumblr? It's just a complicated mess and without any followers, you have no fun. It's easier to get followers on Instagram and is very simple and fun to use. Instagram is the new king!
I'm addicted to instagram, I check it nearly everyday. I find the privacy on instagram is very good. Some sites you'll put your profile picture up, and sometimes you can click on whoevers profile and save it to your camera roll. I disagree with that strongly. instagram does not allow you to save others photos or profile pics, which I like a lot. Obviously someone could always take a screen shot, but that's not instagrams fault. Instagram is quick and simple, and works very well. I honestly think Facebook is ridiculous, instagram is the only social networking site I have. Oh yeah, the videos is a bonus - dragonfly99
I am 13. Recently my parents have allowed me to have Instagram after a lot of persuasion. They might just be some of the most overprotective parents ever lol. I asked around and I found that you can set up a private account where you have to permit people to follow you. Plus, you get to make fun videos!
V 19 Comments
Visit Website

9
4
YouTube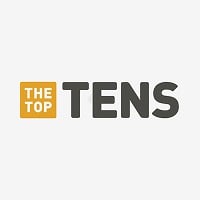 YouTube is a global video-sharing website headquartered in San Bruno, California, United States. The service was created by three former PayPal employees in February 2005. In November 2006, it was bought by Google for US$1.65 billion.
Still the ultimate source of endless content; entertainment, comedy, educational, and many diverse categories. - illusion
My top 3:
YouTube
Reddit
Instagram
YouTube is a great social networking website because people find humor and hilarity in using it. Other social networking sites don't usually entertain you, but YouTube does that and also makes it easy to share and socialize at the same time.
Every other site has had rises and falls, but YouTube has only gotten bigger, and it's been around longer than most. Although not exactly a social network, it still destroys every site on this list, in 15 years they will all be memories except YouTube.
V 16 Comments
Visit Website

9
5
Snapchat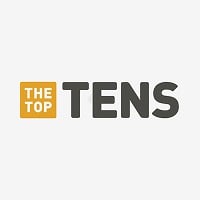 Snapchat is an image messaging and multimedia mobile application created by Evan Spiegel, Bobby Murphy, and Reggie Brown, former students at Stanford University, and developed by Snap Inc., originally Snapchat Inc Snapchat was made in September 2011
Should be first - RylinB
Damn I love snapchat. Great way to send pictures to your friends without them having a chance to keep it forever to tease you with - calmilligan
I love snapchat so easy to be private and to send pics. Also love the stories concept.
Simply the best!
V 5 Comments
Visit Website

9
6
Tumblr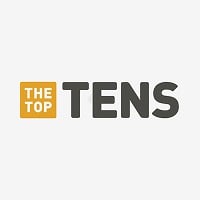 Tumblr is a microblogging and social networking website founded by David Karp in 2007, and owned by Oath Inc.
Facebook is stupid and Instagram is like Facebook for people who can't read. And to all Instagram users: nobody cares what you had for lunch.
This needs to be number 1. End of story.
Tumblr is fun and diverse, and you can join any fandom.
Tumblr is way more interesting than Facebook.
V 7 Comments
Visit Website

9
7
PassionsNetwork.com
Launched in 2004, Passions Network is an online dating social network comprised of a huge number of unique communities, allowing members to find others who share their 'passions' in life.
Visit Website

9
8
MySpace
Myspace is indeed better than friendster. can u add a celebrity in friendster? a few but in myspace almost all celebrities, artists and other popular people have a myspace account like guns n roses, bon jovi, def leppard, scorpions, aerosmith and l'arc en ciel. i had added em as my friends. - ronluna
No one is on Myspace anymore, so why is this number 2?
Best in Social!
I love the way my space before, now my space is not so good as before.
V 3 Comments
Visit Website

9
9
Google +
Awesome and so many different people!
Whoever put this on this list does not know what the internet really is
It's not popular yet, which means that most middle-aged adults and stupid people aren't ruining it yet.
It's clean and the interface's awesome unlike Facebook's cluttered site. Google+ is the BEST!
V 10 Comments
Visit Website

9
10
Kik
Kik is Accualy the best it was made by a company who founded a lot of brand name things including twitter and currently has 250 Million Users (Including Me
No! Kik is a bad site
Kik is a web site filled with 1000 bad people
And they force you to strip
And they come to your home if you don't make videos for them
Visit Website

9
The Contenders
11
ooVoo
I love ooVoo. I get to talk to my friends and my father. Shame my aunt won't get it because "it is a load of crap".
12
Vine
I don't even like vine... I just think it should surpass Google plus.
All you do is see funny videos no pic just hilarious out of control make you laugh so hard you cry videos. Everyone should check it out
It is great... yeah
13
Friendster
Globally renowned me-media in history having over 35 million users worldwide! - hatcher234
14
TheTopTens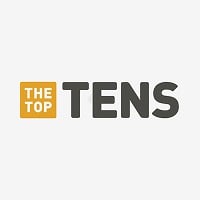 TheTopTens is a website created in 2005, which is used to write top ten lists, where anyone can vote, comment, and write posts about the lists.
This is kind of a social network site. Maybe not in the most traditional sense, but it is dedicated to people who just want to get there opinion out there about stuff they love, and seeing how there opinions stand up against the publics opinions. - LandonLaFond
This isn't a social networking site..
It's the reason we're all here! - Catacorn
LOL Why is this on here?
V 5 Comments
15
WorldStuffer
Totally open network, no restrictions what so ever, you can see any profile and meet any person. Share photos, add friends and have some fun. Find school buddies and co-workers. Post Events and participate in discussions and forums. Designed with the most demanding social networking features.
16
Reddit
Nah, Just a bunch of toxic edgy idiots.
Quickly became my favorite social networking site. - thunderstar1124
Reddit is basically the perfect social network. It is heavily moderated and keeps trolls out. It allows for civil, thoughtful discussion. It has something for everyone. There is a practically endless amount of communities. It's wonderful. Facebook, that repugnant cesspool of minion memes, has nothing on reddit.
I don't understand how one of the biggest sites on the internet is (currently) in 45th place. That's just ridiculous.
V 1 Comment
17
LinkedIn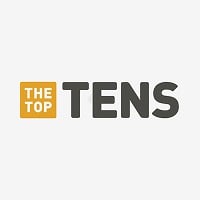 18
Flickr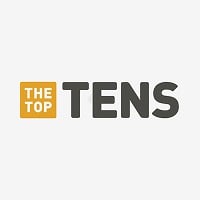 Flickr is an image hosting service and video hosting service. It was created by Ludicorp in 2004. It has changed ownership several times and has been owned by SmugMug since April 2018.The Verge reported in March 2013 that Flickr had a total of 87 million registered members and more than 3.5 million ...read more.
a photo sharing website that gained a 4 million subscribers! - hatcher234
19
Pinterest
Good and beautiful stuffs colleted from web.
Pinterest deserves to be way higher!
Fashionable!
20
Multiply
myspace and multiply are better than friendster, friendster lacks upload of videos and mp3s which the two websites have. and also the mutiply design site is more appealing than friendster, it has more tutorial websites for multiply. you can change also the entire site of multiply. if u are a premium member, the ads will disappear and you can put anything u want there plus lots of benefits like 20 mins upload of video. the only worst thing about multiply is u cant use javascript, download mp3 files (except if youre the owner), and video files (for premium members only) - ronluna
great site of unlimited upload of videos, music, photos, blogs, calendars and links. no javascript embed allowed to protect your site from hackers, etc. updates are also available. better than friendster. - ronluna
friendster is not actually the best but multiply and other social networking websites with uploads. and it doesnt mean if its older its the best - ronluna
just look at version 4 0 and see the update - ronluna
V 1 Comment
21
Upload Society
YouTube is dead as far as social interaction goes. Everything that was cool about YouTube was completely destroyed by Google. SO many channels have been literally abandoned by their owners. Upload Society is the place to be nowadays. All the individuality that was taken away from us by YouTube can be found on Upload Society. The freedom to be YOU has been restored. Good times, good times! Join up and join in the fun. You won't regret it.
One my favorite features of Upload Society is being able to upload my own videos there directly as well as embed videos from other sites. I can feature any video I upload or embed or a favorite video from the site. The video player is better than YT. David, the CEO really takes care of the technical issues and has a good eye for design. It's easy on the eyes.

Options for backgrounds, avatars, and banners are great, gifs are included, so you can put your own creative touch on every aspect of your channel.

It's a small site so I've run into people I lost track of years ago on other sites. Finding a username I haven't seen in years and discovering it's an old friend is a priceless gift. Check it out, maybe you'll find some old friends there.
Design similarities to what one could find before many another corporate entity's ever changing format, cool interactive nature to it & relative to the kind souls that are on board, and many a fine sounding playlist. Two thumbs up!
This is a social media site that is growing fast. A fabulous site built for members that love music. You have total freedom to design your own channels, chat & make many friends. People friendly site. My favorite social media site. All new members are greeted welcome, and greeted with friendship..
V 31 Comments
22
Webkinz.com
This is stupid - Nayan2003
23
MeetMe
It is website with a lot of options. You can use it as social network, but if you want you can use it as a dating site also!
24
Omegle
It is for people that r to scared to go on porn.
25 Classmates
26 Ask.fm
27
VK
Great. You can listen music, upload images, videos, music and more in comments. Add videos and instal them!
28
Hi5
The site has the greatest applications, you can share your status and you can make a profile that almost looks professional with incredible skins - MatrixGuy
an incredible me-media with registered users of 98 million users, second to MySpace! - hatcher234
29 Skyrock
30
Bebo
Excellent for UK & Ireland, and not as cluttered as Facebook.
Bebo is better than Facebook
31
Tagged
I can't believe Tagged is only #23, Tagged is a great website to catch up with old friends AND make new ones too! I love going on there, though recently they have made some changes that make it harder to use
another me-media popular mainly in US and still gaining popularity in the entire world! gaining over 30 million users! - hatcher234
Website with nice design and a lot of nice people to meet!
32 Ning
33
deviantART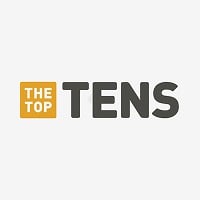 DeviantArt is an online artwork, videography and photography community. The website was launched on August 7, 2000, by Angelo Sotira, Scott Jarkoff, Matthew Stephens and others.
This isn't a social media website but there are arts that aren't for kids.
DeviantART is by far the best! Whatever your interests there's art and you can post whatever you want!
It would be a nicer site if it didn't have nauseating adventure time fanart!
I love deviant art! My name on there is Roselucklover123! - gumballgal123
V 2 Comments
34
Flixster
Movies, an incredible 36 million users! - hatcher234
35 LifeJournal
36
Zippcast
I love the site! Great channel set ups You can design your own channel with many different variations There are some great looking channels there and I love the atmosphere. Its friendly, unlike some of the other sites which are similar but seem to be over run by trolls and spammers or ads like on Googletube! The content is growing bigger everyday I think the site is going to be the very best in a short time Zippcast rocks!
I like Zippcast a lot. There are too many trolls on other sites. Zippcast has great channel themes you can customise with flashy banners and backgrounds. For a site that is brand new is functions quite well with few glitches and the site team responds quickly to any bugs that need tweeking. I love Zippcast!
Best new site on the web. I love it. Its small but the content is growing everyday and the members list is too. Gif BGs and banners! Friendly troll free social networking with better hack free security than sites like Upload Society. This site is fast turning into the hottest fastest growing video and social sh=haring sites on the webz! Come everybody and take a look and open up and account its fast safe and friendly Zippcast... BE SEEN!
37
Discord
Why did you ruin it adventurur perv
That's a gamers social network. How its not on the top ten - Greatness_Forever
Lewd servers are the best I love this chat - Adventurur2
38 WWE Universe
39
Musical.ly
Screw this app and every cringy video made on it. Worst social media ever. - UltimateCraig
Worst Ever!
40
yfrog
I JUST GOT TO ASK WHAT IS YFROG? IS THIS WHERE KERMIT THE FROG GOES TO CHECK HIS MAIL? THIS IS THE STUPIDEST NAME FOR A WEBSITE. THIS IS A STUPID NAME
41
Xanga
Blogs and "metro" areas, gained an enormous 40 million subscribers worldwide! - hatcher234
42
draugiem.lv
Latvian social network bastion that has managed to keep the leading position in the national social network market, beating global social network websites such as Facebook and MySpace.
A bastion of Latvian social networking sites!
43
Quotev
This website is the best. Everyone gets to be themselves. You don't need to be a writer. You don't even have to be a geek. You can upload drawings, make quizzes etc. While making real friends that care about you.
GREAT! I have a lot of friends on here they help me through tough times and give me good laughs. I also like the stories and it's so easy to make stories too!
Best social website ever! I'v got an account and I made friends their who have the same interests as me, I feel like I could express myself 2wards the other people on their, I'm on this website every single day!
44 myYearbook
45 Blogspot
46 20lines
47 aNobii
48
Miiverse
Sadly, nobody ever cared about this one :( - benjigoo
49
Second Life
Social networking in full 3d AND you can actually make money...


50
Nasza-Klasa.pl
The one and only Polish site. Already have over 10 of the entire country's population subscribed!
It's quite good,i'm using it because I'm learning polish. Fajny portal, szkoda tylko że tyle Pokemonów tam siedzi.
PSearch List
Related Lists

Best Social Networking Sites as an Alternative to Facebook

Top 10 Toxic Social Network Websites for Artists

Top 10 Websites that Social Justice Warriors Invade

Best Social Issue and Hardship Songs

Best Social Media Sites
List Stats
1,000 votes
95 listings
11 years, 332 days old

Top Remixes (22)

1. Twitter
2. Instagram
3. Snapchat

ryanrimmel

1. Twitter
2. Facebook
3. Instagram

KevinJaming

1. YouTube
2. MySpace
3. Twitter

Alexandr
View All 22
Error Reporting
See a factual error in these listings? Report it
here
.