Best Songs of the 2010s
anthonybecerra831
The Top Ten
1
The Rains of Castamere - Jackie Evancho

From "Game Of Thrones".
Dark and haunting, yet beautiful vocals that this girl was born to sing.
This interesting track from the monumental album "Awakening" gets a haunting yet exquisite treatment from Jackie. - BobG
I have never heard of 5 of the top 6
I love Jackie Evancho's version of this theme.
V 1 Comment
2
Rolling in the Deep - Adele

This should be in top 3, no doubt.
3
Uptown Funk - Mark Ronson

The only song I can listen to over and over and enjoy it like it's the first time I heard it
Get this up into the top 10, we need a song to break up the rock crowd. - JackMM
Sounds like something MJ would have done. Definitely one of the best of this decade thus far (posted in August 2018).
How on earth isn't this no1 it went like triple platinum or someething
4
Nightmare - Avenged Sevenfold

Great song that is awesome in every meaning of the word. Deserves to be number 1 on the list and still better than all the overrated pop/rap garbage that is on this list
You're joking! Number 11? This song kicks too much ass and it sounds much much better than all the songs on this list!
Metal or not, this song is mind blowing. the bass drum was awesome. don't know if its rev or portnoy though. - zxm
Its A7X of course it's good!
5
Somebody That I Used to Know - Gotye

They just don't make em like this anymore!
Best song I ever heard
Correction it's Sombody I Used to Know. Still a modern day classic in the making reguardless.
6
Wheel of Time - Blind Guardian

Underrated masterpiece that should be number 1 if you listen to this and tell me its bad you have no good taste in music - christangrant
#358? Oh... Guys, do yourself a favour and give a listen to this masterpiece. - Metal_Treasure
Needs to be number 1 - christangrant
Yay! It's number 4 now!
7
Love the Way You Lie - Eminem

Should be higher than all of these songs it's amazing
Eminem is always the best
Best song
8
Blackstar - David Bowie

I perfer lazurus, but still, this is just amazing, one of bowies best - RecklessGreed
9
Radioactive - Imagine Dragons

This song bursts with emotion and the singing! The music! The vibe! It all lifts our spirits! It is truly mesmerizing! And I expected it to be in the top ten and it isn't even on the list? That is shocking! Come on people, take a listen please! You've got to! It's better than all these guys!
This is the only good song of the 2010s! Man this decade sucks for music, but this song is awesome
10
Do I Wanna Know? - Arctic Monkeys

The Newcomers
?
Coming Home - Sjonni's Friends

? Silent Storm - Carl Espen
The Contenders
11
Not Afraid - Eminem

#85? This is the best song from the best artist
By the rap god
rap god
12
Spit Out the Bone - Metallica

Metallica is back! - Metal_Treasure
13
Someone Like You - Adele

Needs to be no1, the song to every break up
14
Demons - Imagine Dragons

15
Counting Stars - OneRepublic

16
Hardwired - Metallica

17
Believer - Imagine Dragons

18
Gold on the Ceiling - The Black Keys

19
On GP - Death Grips

20
Set Fire to the Rain - Adele

Loved this song since... Firt time I heard it! Meaning, pure... People should make more songs like this... Besides, Adele is a great singer!
21
See You Again - Wiz Khalifa

22
My Heart is Broken - Evanescence

23
Don't Sit Down 'Cause I've Moved Your Chair - Arctic Monkeys

I love to see Arctic Monkeys so high (I think they deserve the #1 stop) but I don't understand why this song? It's good, but Arctic Monkeys has done so much better the past 5 years than this, listen to 20 seconds of Knee Socks, Do I Wanna Know or No. 1 party anthem and be blown away.
A British song from an awesome British band. Arctic Monkeys are here to stay. Without these guys there probably would be no Automatic or Fratellis.
This is certainally a fresh sound from an equally fresh british band. Anything that puts a nail in generic pop's coffin can only be a good thing.
24
Can You Smell the Napalm - The George Jacobs Experience
The 50s had Elvis, the 60s had The Beatles, the 70s had Led Zeppelin, the 80s had Michael Jackson, the 90s had Nirvana and grunge, the 2010s had The George Jacobs Experience
A true masterpiece, definitely under rated and should be in the top 20... At Least
Great song, catchy chorus, definitely should be higher
amazing!
V 5 Comments
25
Jesus Alone - Nick Cave & The Bad Seeds

26
Re-Wired - Kasabian

Heard in the video game Sleeping Dogs.
This song is from Kasabian's latest album Velociraptor. Kasabian are probably the most consistant in terms of quality.
27
Born to Die - Lana Del Rey

Best song ever
28
Dirty Rotten Bastards - Green Day

Wonderful and very very underrated song! The modern Jesus of Suburbia
I Love The Title More Than The Song Itself. Every time I Look At The Tittle I Laugh
Not gonna lie, this was one of my favorites from Tre. - ProPanda
29
Sacred Worlds - Blind Guardian

Another great song by Blind Guardian - christangrant
30
Waiting for the End - Linkin Park

What this is the best song released in that year

No way Nightmare is anywhere near it

Just Listen before voting...

Definitely no. 1 Material
31
Paradise - Coldplay

Amazing song! My favourite of the 2010s for sure.
The singing, piano melody, drums, the organ, keyboard and the orchestra in the background all combine to make this a wonderful song. The song starts with a short organ solo before jumping into a somewhat quiet piano-singing section with thundering drums before jumping into the main chorus, drowned out by the intense power of the organ and orchestra. After this the song cleverly utilized the loud-quiet strategy while keeping the drums satisfyingly loud and thundering on, with violins flying up and down octaves in the background. An amazing song, a musical masterpiece!
I'd like to know why is Katy Perry higher than Coldplay
Vocals - 9
Lyrics - 9
Instrumental - 9
Effort - 10
Originality - 10
Overall - 48/50
32
Buried Above Ground - Giles Corey

33
The Sound - The 1975

How ironic, I find this right below what used to be my favorite song of the decade, Don't You Worry Child. - ProPanda
Cool, but Somebody Else is the real MVP. - djpenquin999
34
Because We Can - Bon Jovi
Every song from the 2010s suck! Except for this one.
35
Uma Thurman - Fall Out Boy

36
The Throne - Blind Guardian

37
My Town - Hollywood Undead

38 What Are You Waiting for - The Saturdays
39
Runaway - Kanye West

Definition of a masterpiece
40
Bring the Sun/Toussaint L'ouverture - Swans

41
Mirrors - Justin Timberlake

42
Let Her Go - Passenger

43
I'm Going to Do It - Giles Corey

44
Ravens - Mount Eerie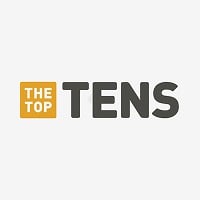 45
Transmission - Zedd

46
Team - Lorde

47
Stay - Rihanna

48
Money and the Power - Kid Ink

49
So Far Away - Avenged Sevenfold

50
R U Mine? - Arctic Monkeys

PSearch List
Related Lists

Best Songs of All Time

Best Eminem Songs

Best Metallica Songs

Top 10 Linkin Park Songs

Best Green Day Songs
List Stats
1,000 votes
644 listings
7 years, 240 days old

Top Remixes (31)

1. War of Change - Thousand Foot Krutch
2. Silence Speaks - While She Sleeps
3. Rebellion - Linkin Park

TheGodOfNewWorld

1. Ravens - Mount Eerie
2. The Haunting Presence - Giles Corey
3. On GP - Death Grips

SwagFlicks

1. Not Afraid - Eminem
2. Uptown Funk - Mark Ronson
3. See You Again - Wiz Khalifa

VideoGamefan5
View All 31
Error Reporting
See a factual error in these listings? Report it
here
.