Best Songs by Alice Cooper
The Top Ten
1
Poison

this song is such an epic masterpiece of shock rock! Alice Cooper made a job in this one - rock2metal
I just heard this song today while watching MTV Rocks... and I must say that it is one of the greatest songs I have ever heard in my entire life... and I listen to a lot of Metal bands from the 70s and 80s...

Definitely one of Alice's best...
EPIC! One of the most amazing songs I have ever heard. Some of the best harmonies come from the chorus "I wanna hold you, but I better not touch (DON'T TOUCH)... " So amazing
What an excellent, catchy song.
V 25 Comments
2
School's Out

Alice rocks this one is his most famous by far I love this song because its also a different style its no dead babies its happy
Amazing classic song, and so fun to play on guitar !
Awesome. I listen to this song. When it is the last day of school. Nothing beats it. It needs to be number one.
Definitely #1. Everyone knows this song. Still as hot today as it was when it was released.
V 3 Comments
3
No More Mr. Nice Guy
great... I think this is my top 10! ALICE COOPER ROCKS! - Axlrose
Every time I hear this song I think of Mayor West paddling Chris. Lol. Beastly song tho. - fireinside96
This is number 1 I don't care what the ratings are. Everyone knows this is his best song - Sabbath
This song has a great meaning.
V 4 Comments
4
I'm Eighteen

Alice's best song and one of the best song I've ever heard. Love it
Put this in the top ten. Man. All the trouble times as a young man this hit the nail on the head. What is wrong with the rest of the rest of the bunch of the rest of you guys.
I listened to this song in 2013 and I could still relate to it as much as any kid from the 70's perhaps could.
I lived that song
V 2 Comments
5
Welcome to My Nightmare

I hope I didn't scare you!

Its a great song with a bit of everything; jazz and rock!
I think you're gonna like it
In concert he BRINGS OUT A SNAKE!
6
Hell Is Living Without You
I love all Cooper's songs but this really should be in the top 5 along with The Great American Success Story and You're My Temptation just to name a couple.
This song is better than anything prior to it, should be #1 on this list
Amazing song with Jon Bon Jovi and Richie Sambora
A love song alice's way
V 2 Comments
7
Bed of Nails
Best Alice Cooper song. How is this so low down the list. Brilliant lyrics with 2 totally different interpretations that blend together so well.

Should be up there with Poison!
Song about sex? Awesome! Try playing this song while doing it with your girlfriend.
This song is absolutely the best alice cooper song.
8
Hey Stoopid

Another great song By Alice! I love how he says Hey Stoopid all throughout the song. It makes me laugh just a bit. I LOVE you, Alice Cooper!
V 1 Comment
9
Hey, Bulldog

10
Halo of Flies

Everyone means that is Number 2. So its 19. Indeed Number one. But the fans of the killer album are all dead. Heroin killed them. The Song will live forever.
This is the best song from the killer album. The guitar solo in the beginning is just Wow!
I think this is one of his best songs, along with 'might as well be on mars'.
No contest. This was the bands best song ever. Oly women bleed should be in his top 10 as well.
V 2 Comments
The Newcomers
?
Feed My Frankenstein

awesome song, one of my favs along with poison and schools out
This song has such a mega chorus and a great combination instruments not to mention Nikki sixx playing bass
The chorus is amazing
This song is ' perfect!
?
Only Women Bleed

This song is breath taking, I know it's a ballad, but it's one of the best Alice Cooper songs of all time.
Long live the god of shock rock, welcome to my nightmare ALICE COOPER!
By far the best song by Alice Cooper!
I LOVE THIS MAN!
Great Song. Can't believe it's not in the top ten

The Contenders
11
Man With the Golden Gun

12
Clones (We're All)

Its not real Alice Cooper but it's a nice change, a fresh sound, and it's catchy!
One of the best Alice Coopers songs for sure. Should be in top 10.
It's catchy and different and I love it! Good job, Alice!
V 2 Comments
13
Brutal Planet

Love how heavy this song it. It punches you in the gut and the lyrics among his finest
I listen to it once and then I can't stop. This song is addicting! This should be at least in the top ten for sure.
Nice and heavy, it really earns it's place.
14
Love's A Loaded Gun

Should be at top five songs... Just can't understand why is it so down...
V 1 Comment
15
Ballad of Dwight Fry

Should be higher! Love this song so much. Personally I prefer it to poison..
Poison is Alice Cooper's biggest hit
Ballad of Dwight Fry is Alice Cooper's best song

The insanity, the groove, the creepy circus atmosphere it is all over the top and truly beyond amazing
Not a fan of Rock or popular music but there are a few songs that are so out there and messed up and this is one of them. I love it.
This should definitely be in top 10. One of his best.
V 6 Comments
16
Teenage Frankenstein

This is an awesome song
MY HANDS ARE ROUGH AND BLOODY love that lyric I scared a few people
V 1 Comment
17
Billion Dollar Babies

One of his best
18
Spark In the Dark
AWESOME SONG! Great Alice Cooper sound! 2nd fave song on Trash after Poison. One of my favorite songs on my favorite albums!
V 1 Comment
19
Wind-Up Toy

This song deserves more credit. It's a great song and I think it's a song some people can relate to.
Great song. Should be top five in my opinion
20
How You Gonna See Me Now

This song is beautiful and only a true talent could write it. It should be in top ten. I recommend it to everyone who likes A.C.
V 2 Comments
PSearch List
Recommended Lists
Related Lists
Best Songs from Alice Cooper's Billion Dollar Babies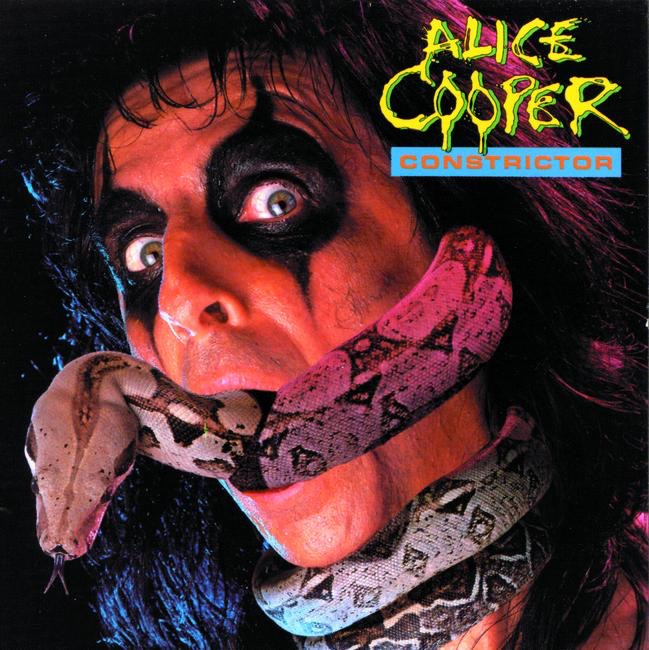 Top Ten Songs from Alice Cooper's Constrictor That Should Be In the Next Grand Theft Auto Game
Best Songs On Alice Cooper's Love It to Death
Top Ten Alice in Chains Songs
Top Ten Alice Cooper Albums
List StatsUpdated 27 Feb 2017
1,000 votes
91 listings
9 years, 198 days old

Top Remixes (11)

1. School's Out
2. No More Mr. Nice Guy
3. Poison
gpaine3

1. Poison
2. No More Mr. Nice Guy
3. School's Out
kostas090807

1. Poison
2. School's Out
3. Welcome to My Nightmare
KevinMurphy93
View All 11
Posts
Error Reporting
See a factual error in these listings? Report it
here
.