Best South African Rock Bands
From the beautiful country of South Africa, what are YOUR favourite bands?
The Top Ten
1
Agro
Birth of South African Metal - Paragon_Pariah37
I have some South African rock songs, I don't understand the lyrics, but the I enjoy the music. - zxm
2
Mind Assault
Kickass Afrikaans Death Metal - Paragon_Pariah37
Great band
3 Sacrifist
4
Seether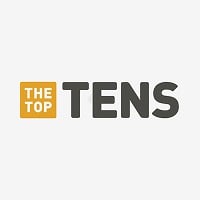 Seether are a South African hard rock band founded in May 1999 in Pretoria, South Africa. The band originally performed under the name Saron Gas until 2002, when they adopted the Seether name.
They are awesome live watching them now in Funner California. This is the third time I got to see them. They have perfected their live sound. Go see them you will not be bummed. They Rock
Seether is one of the best bands EVER. I just recently went to one of their concerts and it was AWESOME. They are amazing live. They also have tons of good songs. I don't see how they aren't number one.
Why is Seether tenth. I mean I am South African and I haven't heard of any of the others on the list. Shaun Morgan is the luckiest South African ever, not just the success but the fact that he work with and dated Amy-Lee from Evanescence - Danielsun182
How are they not number one. They are one of the bigest bands out there today, not only in South Africa but worldwide. They have a variety of songs ranging from soft to heavy and they are all good songs. Seether are much better than all of the bands in this list. Vote guys!
5
Pestroy
I bet everyone's gonna vote for Seether because they're mainstream. The only reason anone ywon't know most of these bands is because they don't care about the South African music scene
6 Spectral Realm
7
The Hammer of Redemption (T.H.O.R.)
Certainly one of the best metalcore bands not only in South Africa but also in the world. Their cover of Disengage is brutal - Paragon_Pariah37
8 Bile of Man
9
Deity's Muse
Poles apart, Ten Years, Broken Scar, I'm the Observer... Need I mention anything else?
10
Prime Circle
I Saw them at The 94.7 Show 27/09/2015 And they Rocked the Gasalinga! They made all a part of the vibe and even though the others were good... Prime had a bit more.
Open your ears people! Greatest Band!
Absolutely world class
Can't believe Prime Circle isn't number 1. They r AWESOME! Just love their music, SIMPLY THE BEST!
The Contenders
11
F**ofpolisiekar
Ha ha, I never thought it has a bad meaning. Neither do admin. Otherwise admin would censor the band's name. - zxm
Words cannot describe their brilliance!
Eh? Is this a cuss word. I don't know much about SA rock bands. But this band was great. - zxm
Best South African band in history... Sing oor dinge what vir die jeug saak maak
12
The Parlotones
I love the Parlotones! Wish they'd come to the USA!
I love them they are the best, they deserve to be on top 10
Greatest 1 word only
They are "The Best" I can't understand why they don't have a worldwide sucess yet.
13
Van Coke Kartel
These guys might not have invented South African rock but they sure as hell perfected it! Van Coke Kartel + Fokofpolisiekar = Afrikaans rock bands by far!
14
Springbok Nude Girls
The complete South African rock band.
God dank vir klank
15
Die Heuwels Fantasties
My personal favourite band. Lyrics are beautiful
16 Lithium
17 aKING
18 Wonderboom
19 Bringing a Shark to a Gunfight
20 Kobus
21 Just Jinjer
22 Juggernaut
23 Straatligkinders
24 Civil Twilight
25
Tribe After Tribe
Cool alternative rock band from the 80's and 90's. - Huntern
26
Kongos
Gotta be up there, come with me now is a great song
27 Watershed
28 Chromium
29
Climate Control
Climate Comtrol is a relatively new band but one of my favorites. The lead singer has a good singing voice and the bass player has a good metal scream. Listen to A Bouquet Of Hate, An Ocean Of Questions to see what I mean - Danielsun182
30 One Day Remains
31 Cutting Jade
32 Mean Mr. Mustard
33
Macstanley
Amazing Band, can't believe they r not yet rated/listed on this ranking. Their music apeals to all ages! Truly amazing.
34
Suck
They aren't that famous, only lasted for a year, but pioneered heavy metal music. - 445956
35 Apart From Your Cliche
36 A Fate Like Yours
37 Facing the Gallows
38
Beloved
Beloved is a grunge / alt rock band from Johannesburg. Their music is heavily influenced by the nineties and there is something very 'moreish' about listening to it. Unlike how many people would state that Soundgarden's early material is difficult to listen to, there is something very accessible and easy about Beloved's music. There's a certain sense of charm to this band and it comes through in their music.
39 Glaskas
40 11th Hour
42 Beast
43 Warthane
44
Infanteria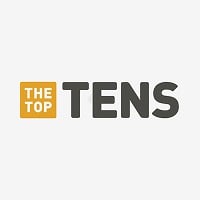 45
Stone Griffin
Best guitar work in South Africa
46 CC Project
47
Go the Rodeo
New electronic band from Johannesburg, definitely worth checking out!
48
Thysis
Wolmar record rule
49
Squeel
Need to be on this list
50 Rabbitt
PSearch List